Zyrus LP1200 Strada is 1,200HP Street-Legal Huracan
Norway-based Zyrus has been quietly working away for the last two years to take the Lamborghini Huracan Super Trofeo to the nth degree of performance. They've finally done it, optimising every bit of the supercar to create the LP1200 Strada, a vehicle that successfully blurs the line between track-worthy and road legal.
You'll also like:
F1 Champion Sebastian Vettel Sells Ferrari Collection in Just 72 Hours
Camouflaged Porsche Taycan Cross Turismo Finally Hits the Road
The All-New Porsche 911 GT3 is a 9000rpm Naturally-Aspirated Weapon
Zyrus worked on every aspect of the Huracan Super Trofeo LP640-4 Performante to create the Strada, starting with adding even more carbon fibre to the car, effectively dropping the weight to 1,427 kg. That weight production brings it within spitting distance of the Super Trofeo race car, which weighs only 126 kg less. They also outfitted the car with a bespoke twin-turbo setup that took the 5.2-litre V10 to the next level, unleashing an incredible 1,200 horsepower. For the road-legal version, Zyrus knocked down the power to "just" 900 horsepower.
Fortunately, it didn't eliminate those remaining 300 horses, but rather, with the help of a smartphone app, you can re-yoke those horses to bring the total back up to 1,200 when you're at the track. With so much power at its disposal, the Strada needed additional downforce. That was accomplished via a massive rear wing and a few other design changes that help the car to produce 2,010 kg of downforce at 124 miles per hour.
It took Zyrus two years of testing, logging over 6,000 km of track time, to get this car perfected. Zyrus has plans to make a dozen of the LP1200 Strada, with each going for around USD$732,000. Not only does that price get you the car, it also comes with a one-day driving course taught by Zyrus's own engineers—a course that you'll no doubt need in order to properly handle the kind of power this supercar is capable of.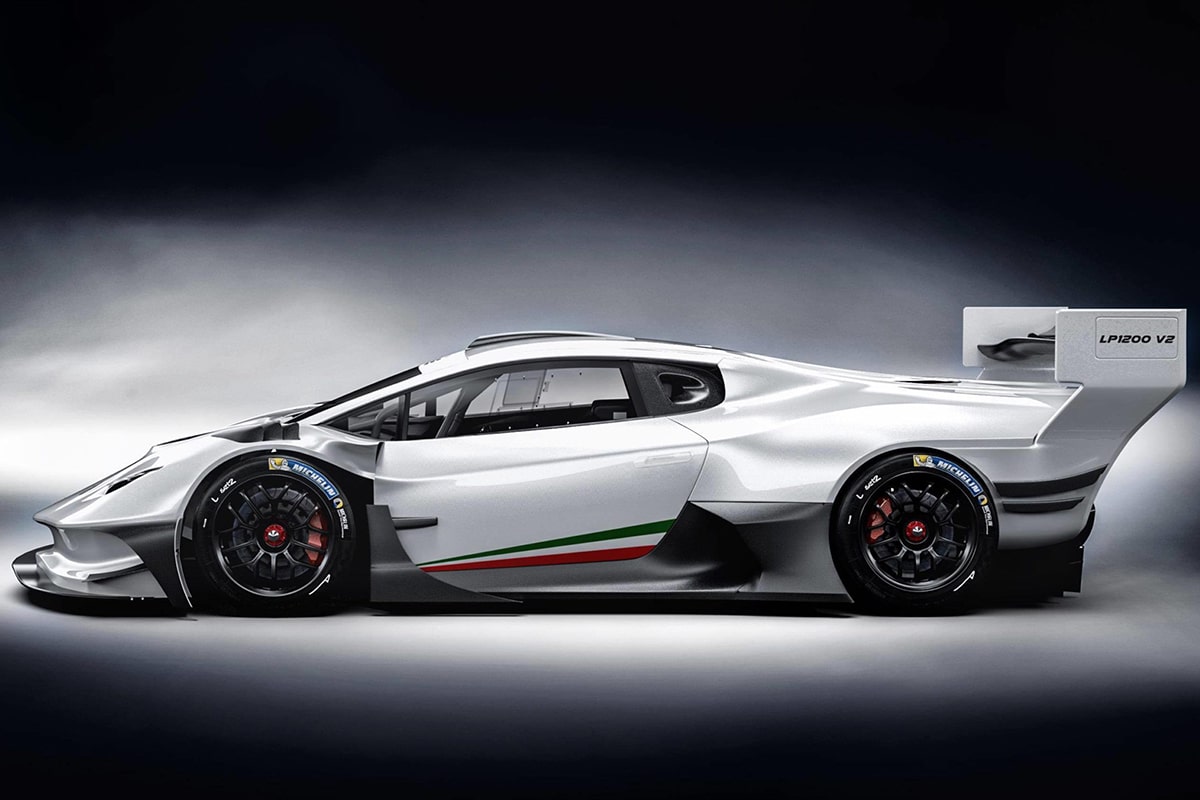 You'll also like:
F1 Champion Sebastian Vettel Sells Ferrari Collection in Just 72 Hours
Camouflaged Porsche Taycan Cross Turismo Finally Hits the Road
The All-New Porsche 911 GT3 is a 9000rpm Naturally-Aspirated Weapon