Cool & Vintage Roll-Out Another Timeless Defender 90 Rebuild
Cool & Vintage has rolled out another sweet custom-build, this time a restored 2002 Land Rover D90 that's perfect for your next off-road or beach adventure.
Painstakingly restored piece-by-piece at the hands of a skilled team of engineers, the Defender was upgraded with water and UV resistant upholstery, a new soft top roof with roll-up covers and heavy duty BF Goodrich Mud tyres for a nice contrast of performance meets luxury. The Nardo Grey paintwork and black trim are incredibly sleek and much more subtle than some of Cool & Vintage's previous builds.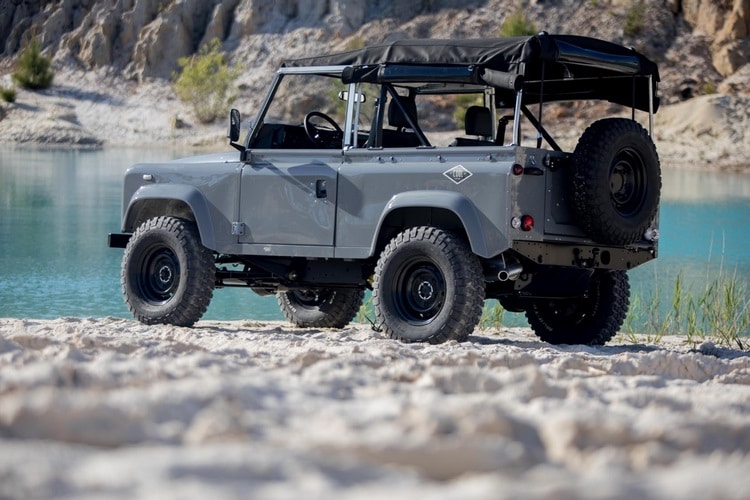 This Land Rover D90 is another example of Cool & Vintage's excellent work and the timeless qualities of the Defender. If you miss out on this beauty, Cool & Vintage are currently taking reservations for further 2017 builds.