Hammerhead's Karoo Cycling GPS Comes About by Experience
If you're going to invest in a product, especially to the tune of USD$400, you want to make sure that said product is worth it. Hammerhead founder and CEO, Piet Morgan, is the kind of guy that knows a thing or two about what he's selling.
After cycling across the United States in just 63 days, Morgan knew the need for a better GPS system for cycling. So he founded Hammerhead and developed a number of products, including the Karoo Cycling GPS.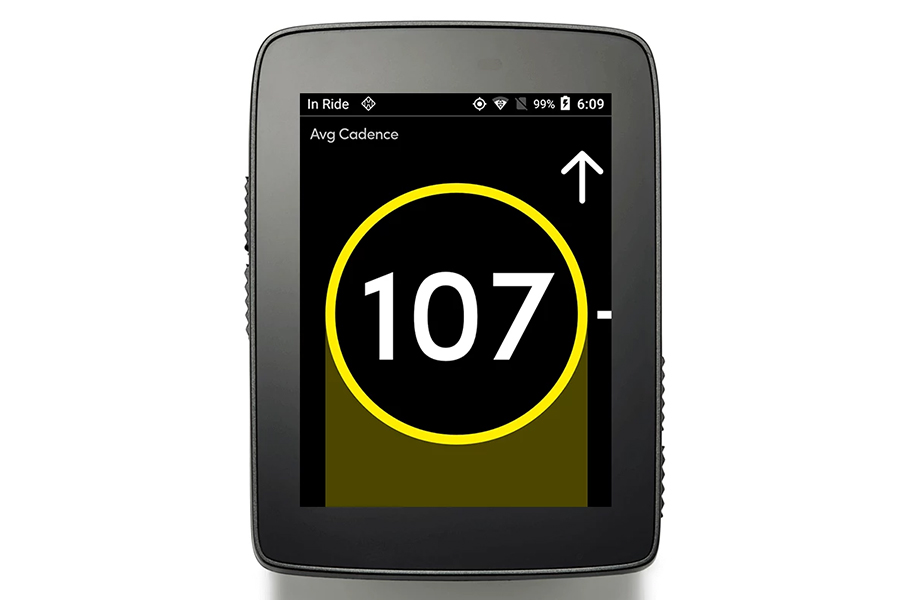 Morgan, with the help of co-founders Laurence Wattrus and Raven Beemsingh, created the Hammerhead H1. As the name suggests, the H1 is a t-shaped handlebar-mounted navigational unit that displays prompts on an LED display. The Karoo came along when the team decided that more serious cyclists would benefit from having a larger display. For the Karoo, Hammerhead used a 0.9mm thick sheet of Gorilla Glass for their high-definition 640X480 touchscreen.
The unit measures 98 x 72 x 28mm. For reference, that's almost as wide as an iPhone X but not quite as tall. The screen makes it much easier for the cyclist to see stats and data, but the bigger size does come with a bit of a cost. The Karoo weighs in at 186g; the Garmin 1030 weighs just over 60 grams less than the Karoo. For the weight-conscious cyclist, those 60 grams might be a deal-breaker, but it's hard to argue against the Karoo's benefits.
The Karoo is compatible with Garmin mounts, and it comes with its own Barfly-branded mount.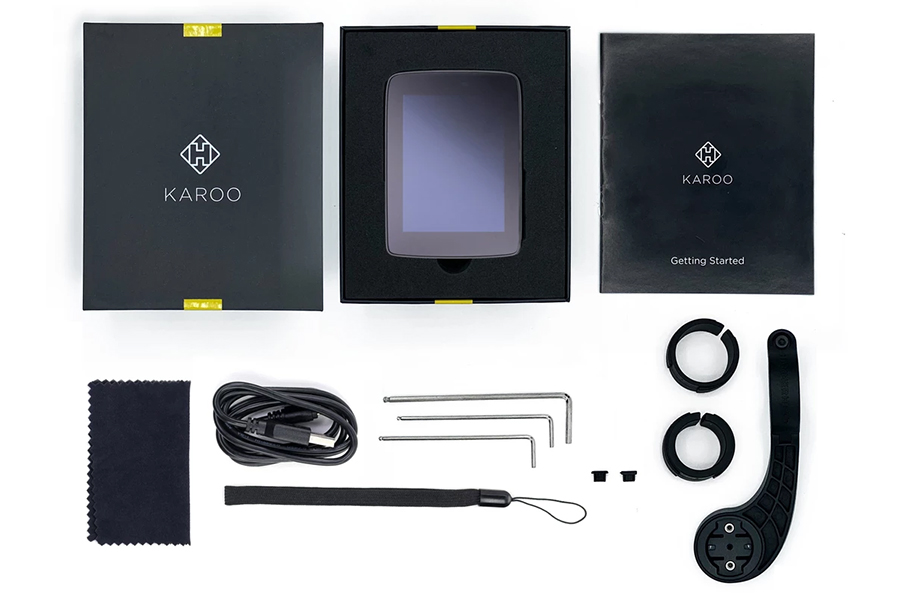 The GPS capabilities are where the Karoo shines even more. The mapping is extremely accurate and directional prompting provides plenty of detail—in part thanks to the bigger screen. The battery has a 15 hour per charge life, which can be elongated using the battery-saving mode which turns off the display but keeps the Karoo tracking data.
The screen features a matte, anti-glare finish to keep it legible in bright light situations. It also has a hydrophobic treatment to repel water and other liquids. Finally, the diagonally opposed buttons help to ensure that you don't accidentally change settings or stop recording when grasping the device from both sides.
If you're going to invest in a cycling computer, then taking the word of a cyclist is a good start, and Hammerhead has the experience to back the decisions behind the Karoo.