Harley-Davidson's Electric Balance Bike is for Future Riders
Balance bikes are a great way to introduce kids to learning how to ride a bike. Now that way is, even more, electrifying with the Harley-Davidson electric balance bikes.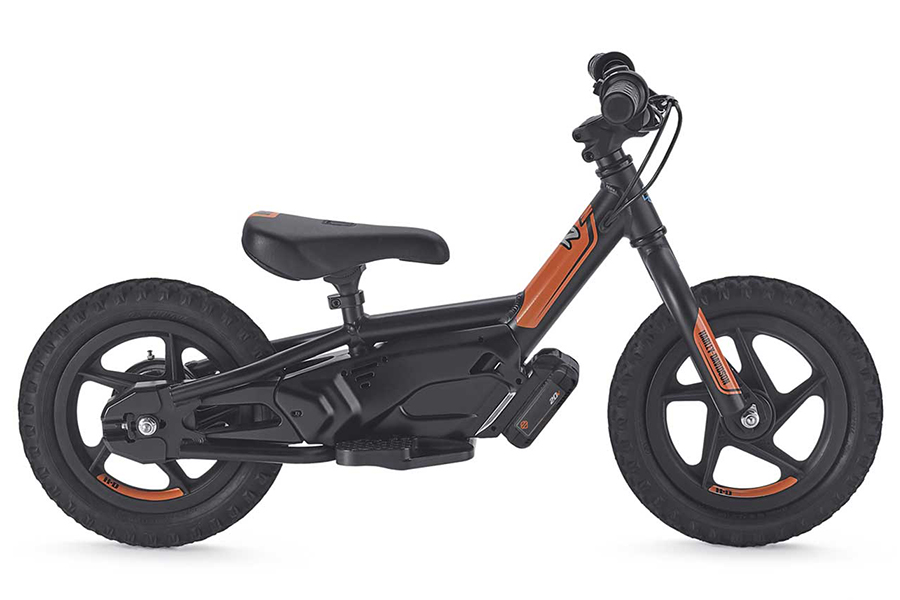 Harley-Davidson recently acquired California-based StayCyc, a manufacturer of electric balance bikes for kids. "We're thrilled to have StaCyc become part of the Harley-Davidson family," said Heather Malenshek, Harley-Davidson Senior Vice President of Marketing and Brand.
"The StaCyc team shares the same vision we have for building the next generation of riders globally and we believe that together, we will have a significant impact in bringing the fun and enjoyment of riding to kids everywhere." That acquisition means the famed motorcycle manufacturer will be able to get future riders started even earlier.
Watching Craziest Mountain Bike Crash Ever – Megavalanche 2019 of the balance bikes in action immediately brings to mind the bigger dirt bikes that adults ride. They act very similarly, only on a smaller—and slower—scale. The electric bikes come in two models, a 12" and a 16". The bikes are designed to be ridden by kids as young as three and as old as seven.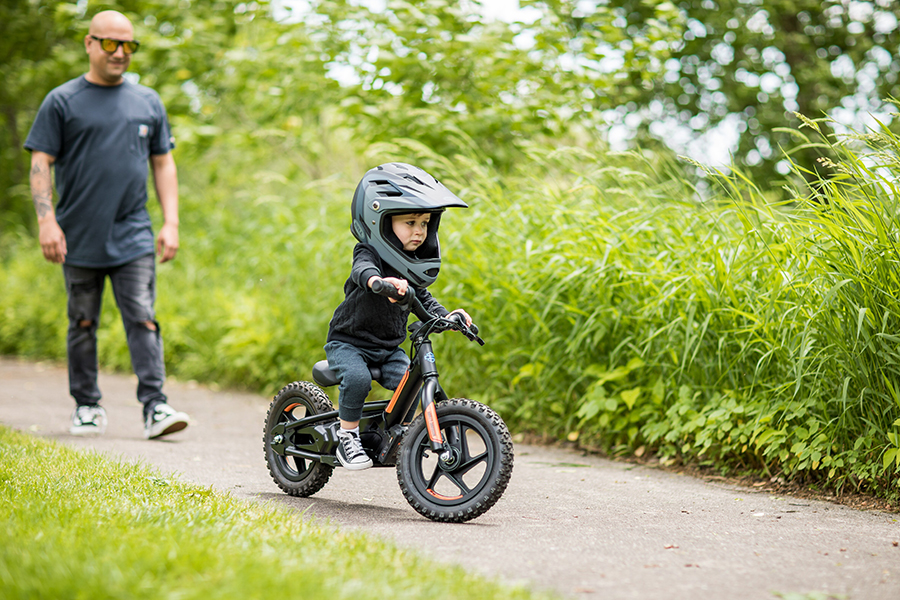 The bikes operate off of drill-battery sized power packs and use a mid-drive motor. The battery packs can be recharged in under an hour, and spare batteries can be swapped in to lengthen riding time. With three speed settings, the bikes can go from 5 to 11 miles per hour, with speed being controlled by an electronic twist throttle on the handlebars.
It definitely won't keep up with Harley-Davidson's recently announced full-size, fully electric motorcycle, the Livewire, but it is a great way to introduce future riders to the joy of riding. The bikes do come with three different ride modes, however, that can step it up for your little rider.
---
Featured Video from Man of Many
---
Set in Low, the balance bike stays at a speed that would be similar to what the child could push the bike to on their own. In Medium, the bike picks up a bit of speed. In High, it's all out.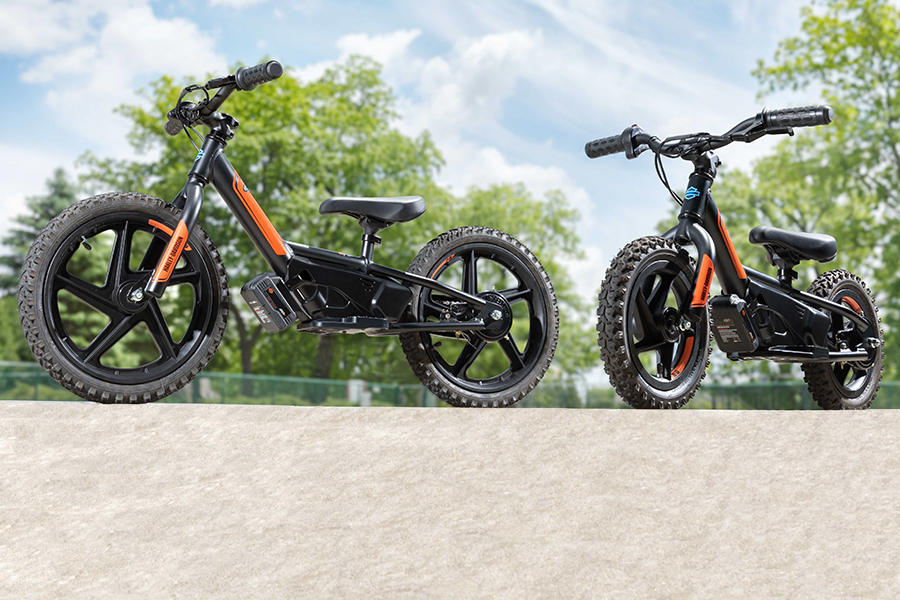 The bikes are priced at USD$649 for the smaller one and USD$699 for the larger bike. The bikes will be available through Harley-Davidson dealers.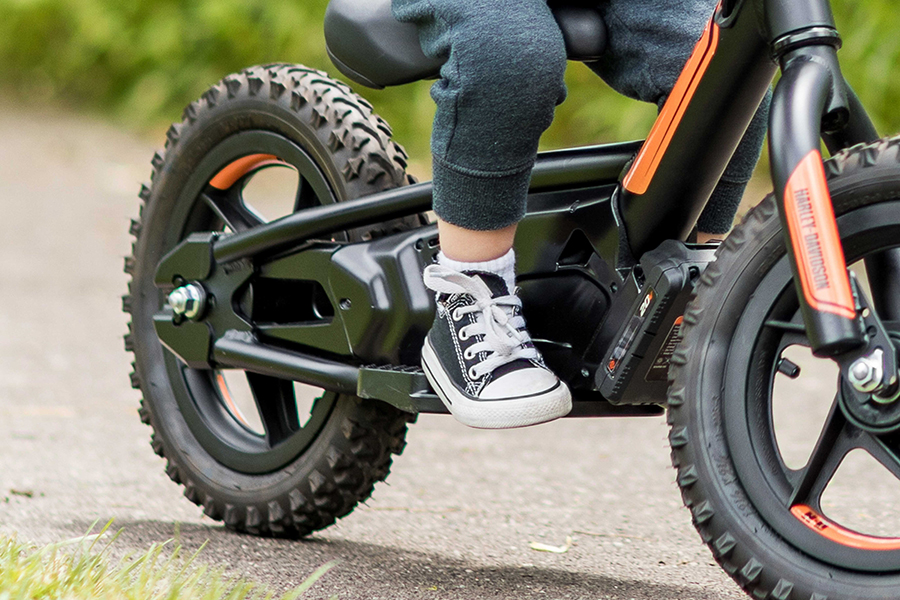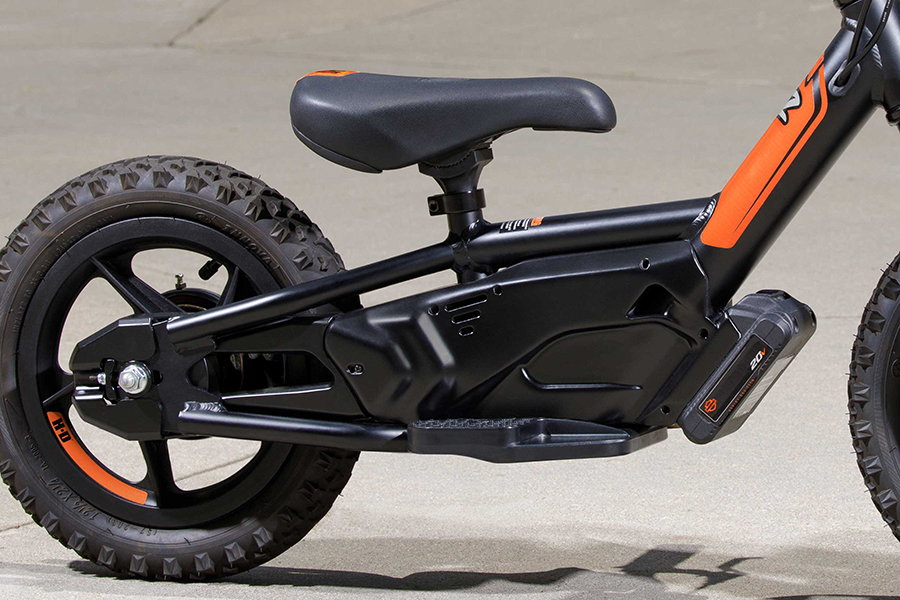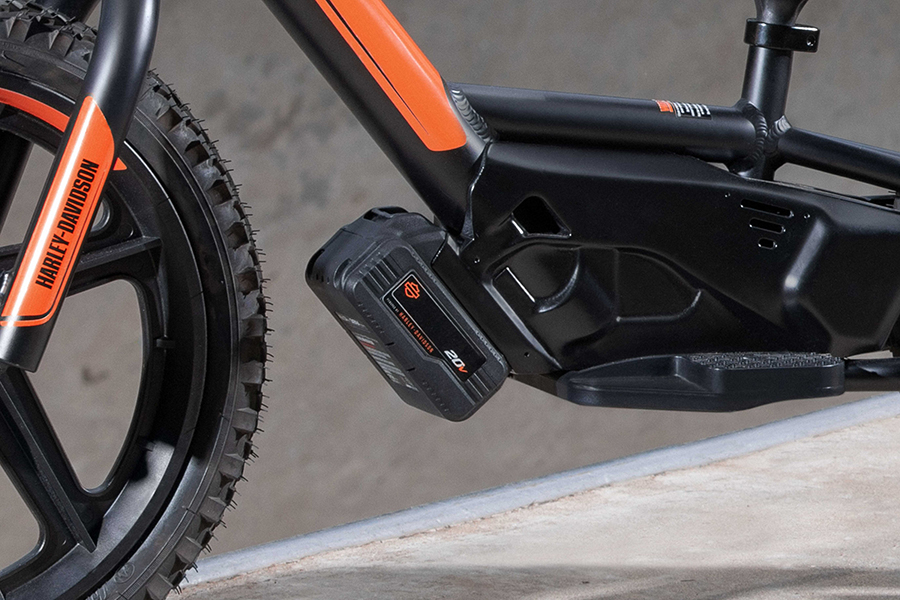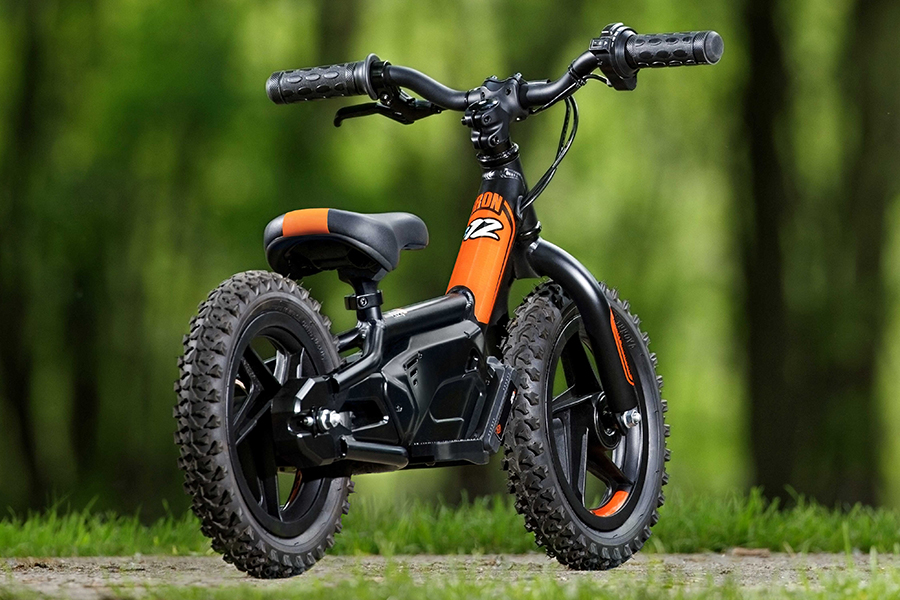 ---
Featured Video from Man of Many