Moncler Brings a New Power to the Mountain with MATE.BIKE
Moncler Genius is an initiative already synonymous with collaboration and creativity, but the Italian fashion house has taken things to a whole new level. Partnering with Danish electric bike firm MATE, Moncler has unveiled a new release that introduces a new power to the mix.
According to the label, the MONCLER MATE.BIKE is a take on progressive travel intersecting fashion, tech and sustainability. Created for the extreme terrain of the mountain and snow, the electric bike is designed to test the boundaries of conventional commuting and personal expression.
You'll also like:
5 Moncler's FRAGMENT Looks that will Dominate the Slopes & the Streets
Moncler's FRAGMENT Collection Lands Down Under
The 3 MONCLER GRENOBLE Collection has Landed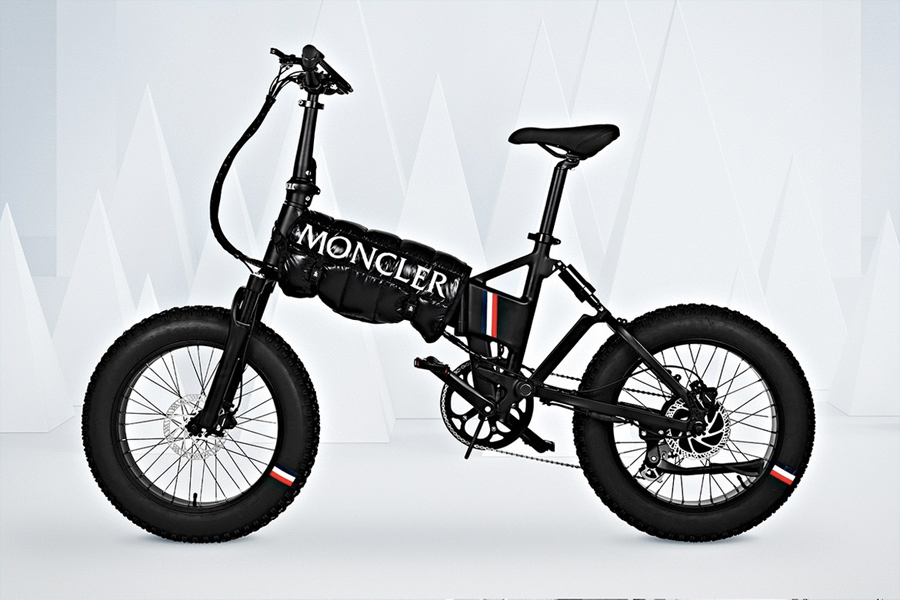 MONCLER MATE.BIKE is framed in space-grade aluminium and is available in peak white and deep black, reflecting a harsh monochromatic scale. From a technical perspective, MATE offered an impressive dual-moto power supply that turns out around 250 watts, delivering speeds of 25 kilometres per hour. While it's unlikely the new vehicle will be breaking speed records any time soon, it's important to note that this bike is firmly in the commuter category.
That being said, the battery does deliver unmatched torque to tackle steep ascents with 48 volts, the highest capacity in the industry. Additionally, riders will score 110 kilometres on a single charge. If that still doesn't tickle your fancy, you can unlocked extra speed on private properties by typing a special code, unleashing the full potential of nearly 50 kilometres per hour.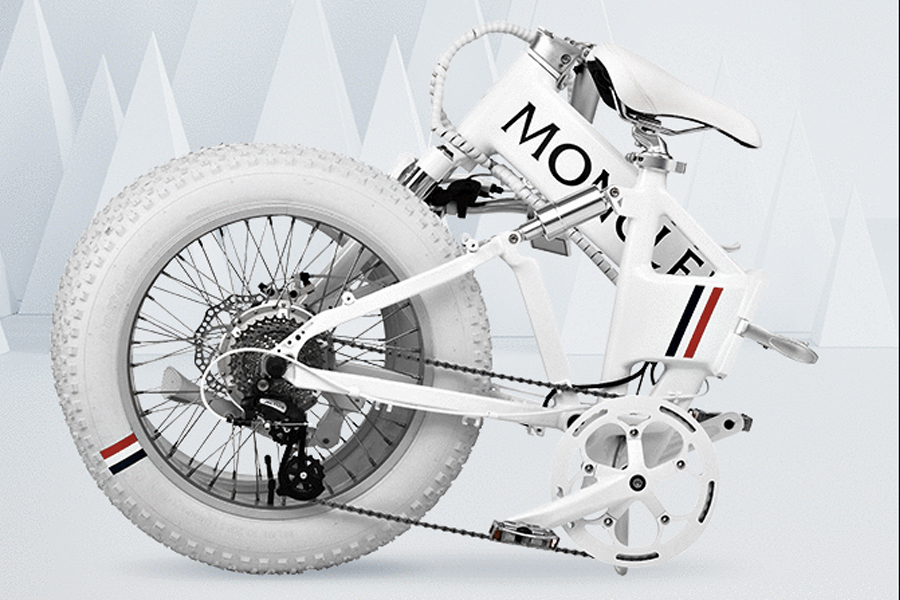 While the performance of the MONCLER MATE.BIKE is impressive, it's of little surprise that aesthetics is where it truly shines. In a classic blend of performance, style and protection, the collaboration comes with a versatile hooded mantel in three-layer nylon that can act as cape, pillow, or battery cover. Completely waterproof and fully thermotaped, the garment is designed to protect and warm. Even better, it's able to close in on itself like a pillow or act as a shield against unexpected storms.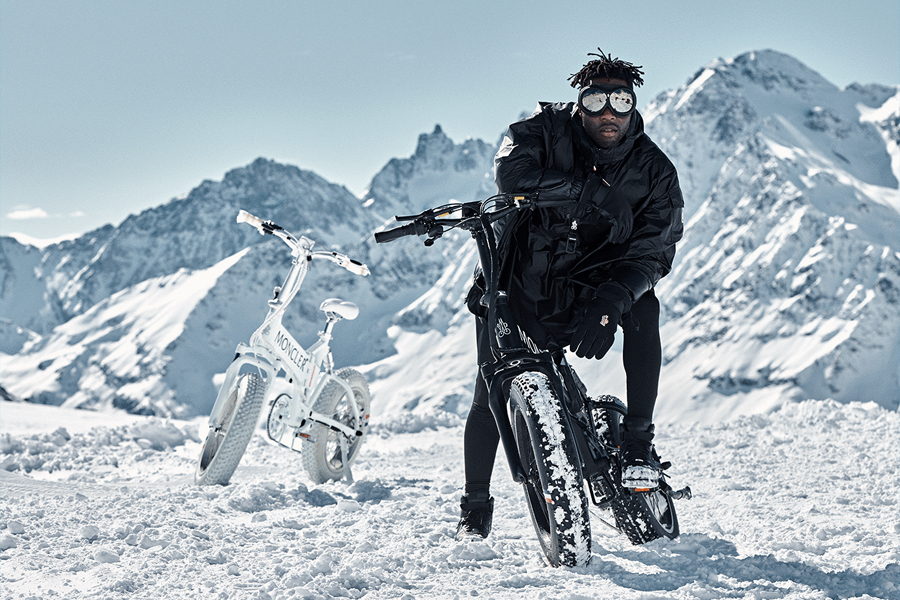 According to MATE, the new bike also has an anti-theft process called Self-Destruct Mode. "SDM (SELF-DESTRUCT-MODE) is the last line of defence if your MATE is stolen, with no chance of recovery such as being taken to another country," MATE said. "By activating SDM from the MATE.APP, you will destroy the MATE and its resale value, thus rendering it utterly useless for the thief. SDM is one of our MATE.LAB innovations, and a world's first of its kind."
You've got to hand it to Moncler. Even with almost 70 years of heritage under its belt, the brand isn't afraid to change the course. This is one we can definitely get behind.
You'll also like:
5 Moncler's FRAGMENT Looks that will Dominate the Slopes & the Streets
Moncler's FRAGMENT Collection Lands Down Under
The 3 MONCLER GRENOBLE Collection has Landed