Vintage Electric Scrambler S Bike
Vintage Electric is out to change the world of transportation—biking and motorized—with their line of electric bikes. You need look no further than the Vintage Electric Scrambler S Bike to see the potential of this little company.
Seemingly taking style notes from the original Indian motorbikes, which were little more than a gas tank and a motor mounted on a bicycle frame, the Scrambler S Bike has a retro vibe to it that is charming and masculine. The large battery boxed situated in the middle of the frame quickly calls to mind a motorcycle engine, especially with the flutes so similar to the heads of an engine. But that battery box is so much more than a design feature: inside that box is the industry's largest battery. It's capable of 1123 watt-hour power, enabling the Scrambler for distances of up to 75 miles on a full charge.
The motorcycle look continues with the classic inverted fork design. The knobby tires, Schwalbe Black Jack, allow for use on both pavement and dirt. Regardless of where you're riding, the KevlarGuard weave of the tires' material will protect against flats.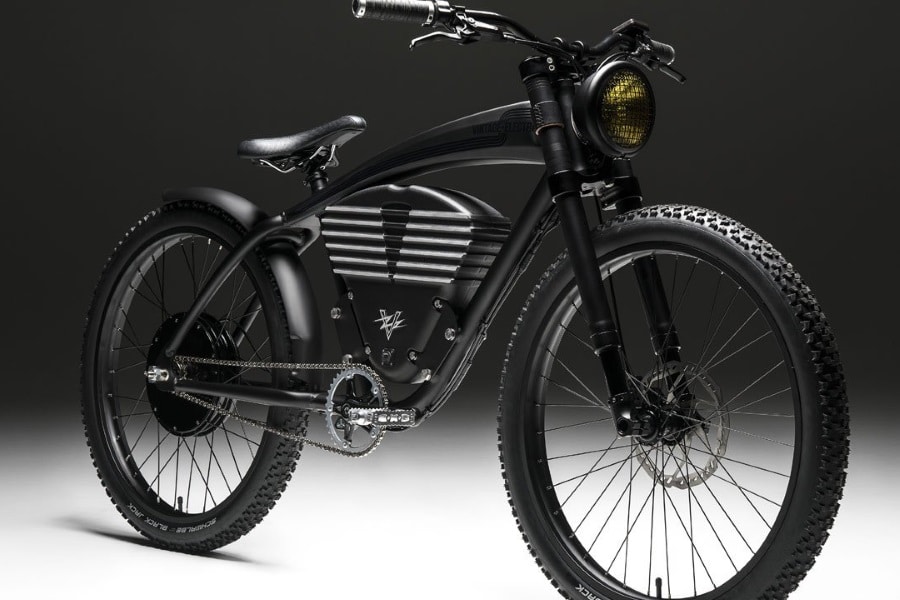 The bike has five levels of pedal assist, controllable from the thumb-activated throttle. With the Vintage Electric Scrambler S Bike, you're only limited by your imagination when it comes to getting where you want to go.
Have you subscribed to Man of Many? You can also follow us on Facebook, Twitter, and Instagram.