Five Rides to Keep an Eye Out for in 2014
Car manufacturers have dropped a tonne of innovative models in 2014, including one of our favourites, the 2015 Mustang. While there are plenty of heavy hitters, we've summed up our five picks for other cars we think it's worth keeping an eye out for in 2014. All of these models aim to offer motorists the height of modern technological and stylistic capabilities, as well as pure grunt under the hood.
Mercedes S-Class Coupe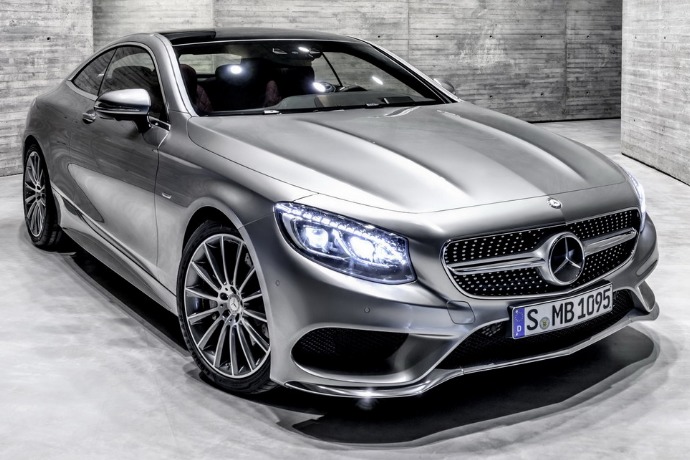 Due for release in the summer of 2014, this new S-Class model reveals a new sportier design of the previous CL- equipped with a discrete boot spoiler and streamlined roofline. The S-Class Coupe has an impressive 4.7-litre V8 engine, capable of 449bhp and 700Nm of torque. Mercedes have also announced they will be releasing an AMG version with a 5.5-litre twin-turbo V8, capable of 577bhp. To supplement this dynamic engine power, the S-Class Coupe will come equipped with a myriad of accomplished technological additions. These are expected to include Mercedes' Magic Body Control system and 6DVision set-up which can monitor the movements of nearby pedestrians and traffic. Perfect for providing both technological convenience and heightened road safety measures.
Mazda MX-5 Roadster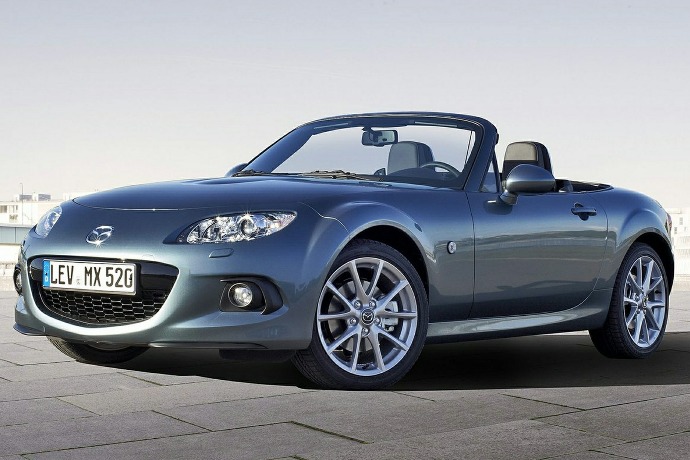 The Mazda MX-5 Roadster harmonises motoring style and efficiency. The MX-5 hosts a notable 2.0-liter 4-cylinder engine which is able to accelerate from 0-60 mph in 8.2 seconds and achieve a top speed of 129mph. The MX-5 takes full advantage of Mazda's exclusive range of Skyactiv technologies; offering motorists a lightweight Skyactiv chassis, 17 inch alloys, climate control, heated leather seats and bright xenon headlights. The MX-5 also holds the record of being the roadster with the most efficient convertible roof available on the market; it can be raised or lowered in merely 12 seconds!
BMW Active Tourer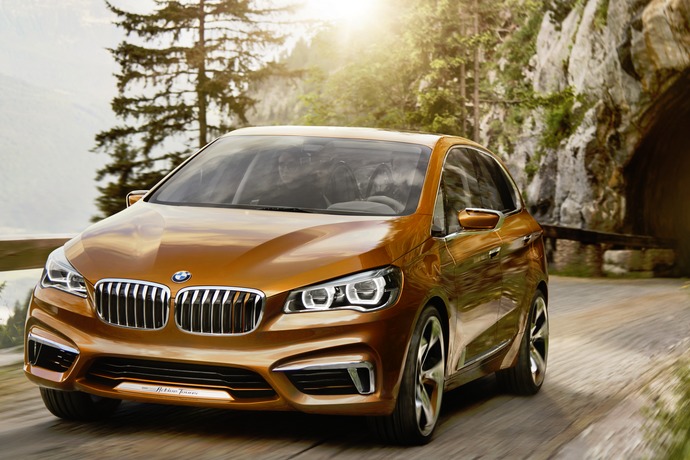 Expected to be released in late 2014, the BMW Active Tourer will mark the first ever front wheel drive BMW. The Active Tourer will be available in of BMW's new variety of modular three-cylinder 1.5-litre petrol and diesel engines. This variety of choice means there is an Active Tourer to suit any motorist; energy efficient engines offer nearly 80mpg whilst sportier petrol engines will be able to accelerate from 0-62mph in 9 seconds. Moreover, the Active Tourer showcases BMW's impeccable ability to combine luxury with practicality. This model will feature all the stylistic niches of previous BMWs, such as the trademark grille, but will be supplemented with a higher roofline and elevated seated position for excellent visibility. The Active Tourer will also come equipped with BMW's innovative technological advancements, including safety features such as lane departure warnings and a head-up display. All of these features culminate in a luxuriously elegant vehicle which can be tailored to suit the driving and comfort specifications any motorist.
2014 Jaguar F-Type Roadster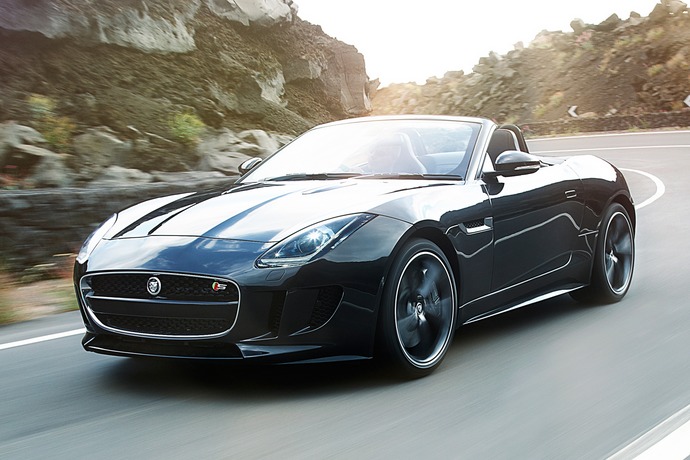 The 2014 Jaguar F-Type Roadster signifies the highly anticipated 2011 concept for the Jaguar C-X16. This F Type roadster will boast a supercharged 3.0litre v-6 engine with 380bhp, with at least one turbocharged 2.0 litre four cylinder. Both of these engines will contain eight speed automatics with start stop technology. The F-Type will be constructed with a lightweight aluminium body; providing motorists with staggering speed possibilities as well as sublime stylistic elegance.
Audi A3 Cabriolet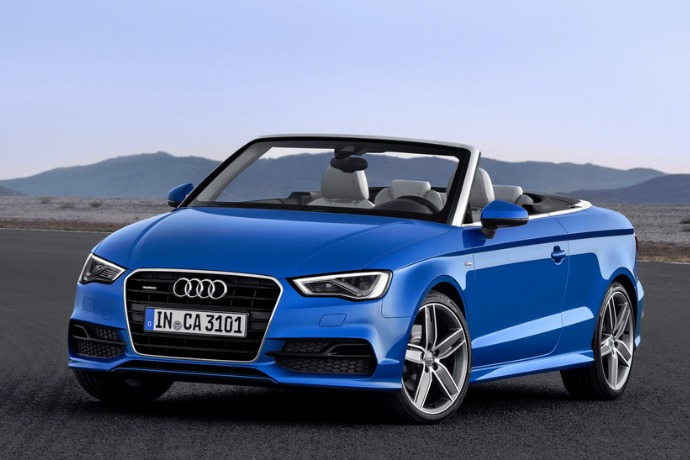 Due for release in April 2014, the new convertible Audi A3 Cabriolet simultaneously offers style and practicality. The sleek saloon based body of this new model facilitates both design luxury and more boot space; providing 60 litres more space than previous models. What's more, the transition from raising and lowering the roof is easy and efficient. A small switch within the centre console enables you to fold away the roof in merely 20 seconds, a feature which you can continue to operate whilst driving at speeds up to 31mph. These features make the Audi A3 Cabriolet a highly competent convertible for the modern driver.