BMW Helps Peter Salzman Take Flight in Electrified Wingsuit
We're getting closer and closer to mankind being able to fly. BMW Designworks partnered up with Austrian stuntman Peter Salzmann to show off their electrified wingsuit, and to put a man flying up amongst the clouds.
You'll also like:
Is This Toyota-Backed Flying Car the Future of Transport?
First Look Inside Virgin Galactic's New Space Shuttle
Lexus Adds Moon Mobility Concepts to Lunar Design Portfolio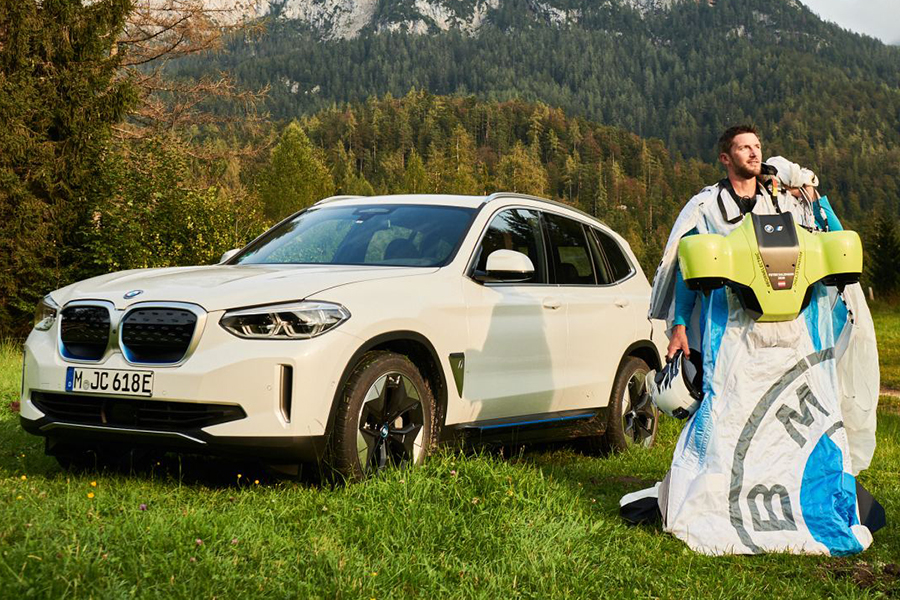 The flight was actually part of a promotional event that BMW is hoping will create publicity for the new BMW iX3. Salzmann, who has spent his life jumping off things, parachuting, and most recently wingsuiting. But simple gliding was not enough for Salzmann.
He wanted to find a way to extend the flight and even climb rather than just descend. Salzmann came up with the idea of outfitting a wingsuit with a form of sustainable propulsion. The engineers and designers at BMW Designworks were more than excited to help develop the idea. The result is a wingsuit with a pair of electric impellers mounted on the chest. The impellers use two five-inch, 25,000 rpm impellers, which are controlled with a two-finger throttle device. The propellers are capable of 20 horsepower and can sustain that output for roughly five minutes.
A normal wingsuit will max out at 62 miles per hour, but the powered version tops out at over 186 miles per hour. Additionally, using the powered suit, Salzmann can gain altitude rather than slowly losing it.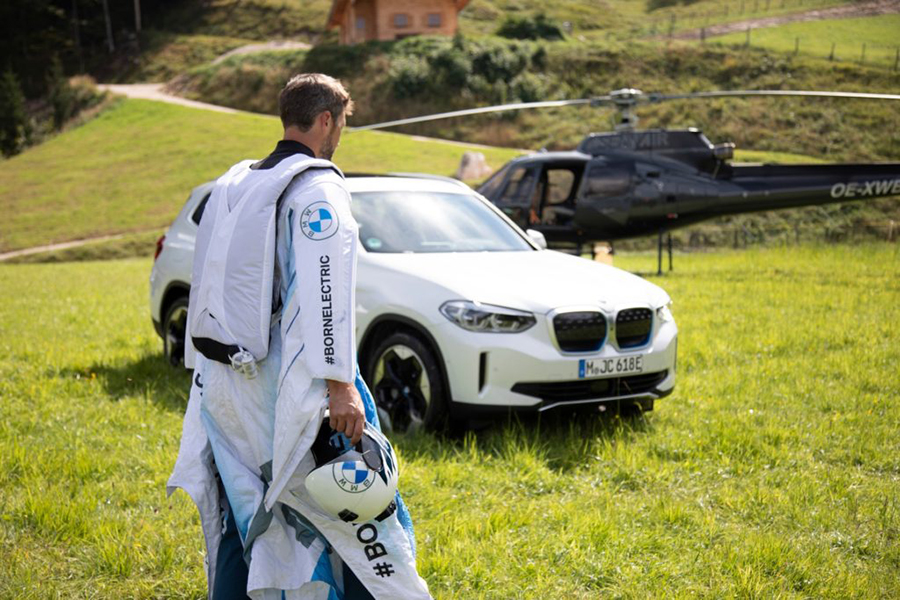 The suit was first tested in a wind tunnel before plans to test it in Busan, Korea, were scrubbed because of COVID-19 concerns. That didn't stop Salzmann, however, and he packed up his suit and returned to his native Austria. There, in the midst of the Austrian Alps, took flight amongst the Del Bruder peaks in the Hohe Tauern mountain range.
Accompanied by two friends in standard wingsuits, Salzmann took flight, but when his friends had to peel off in order to fly around the other peaks, Salzmann engaged the engine and climbed, flying over the final mountain peak. Salzmann feels that this achievement heralds the future of wingsuit flying. As for BMW, this flight was a powerful demonstration of what they are capable of.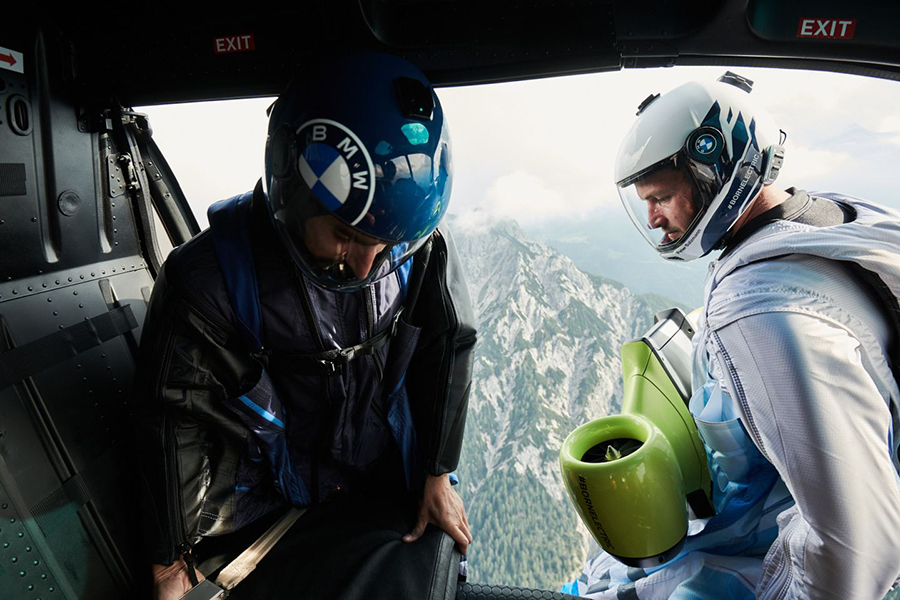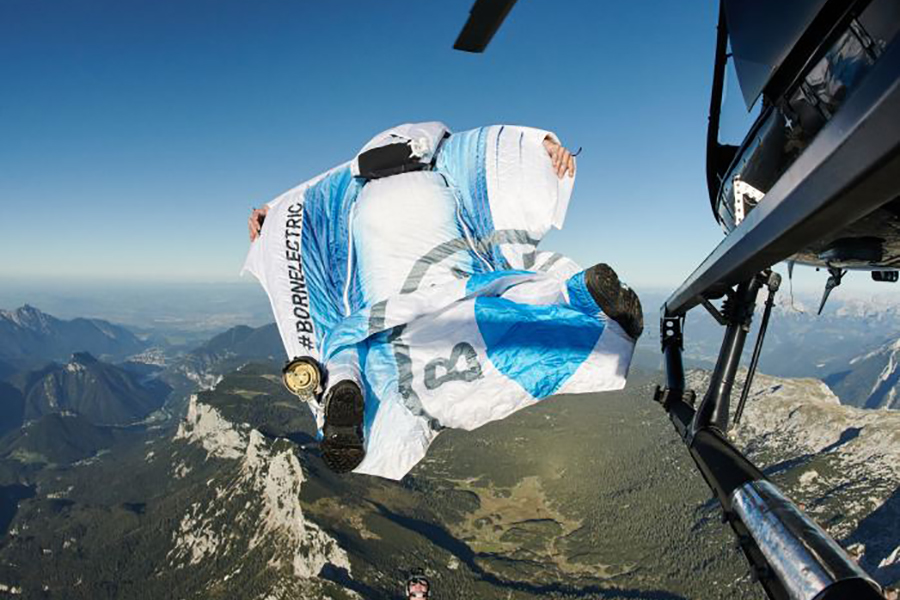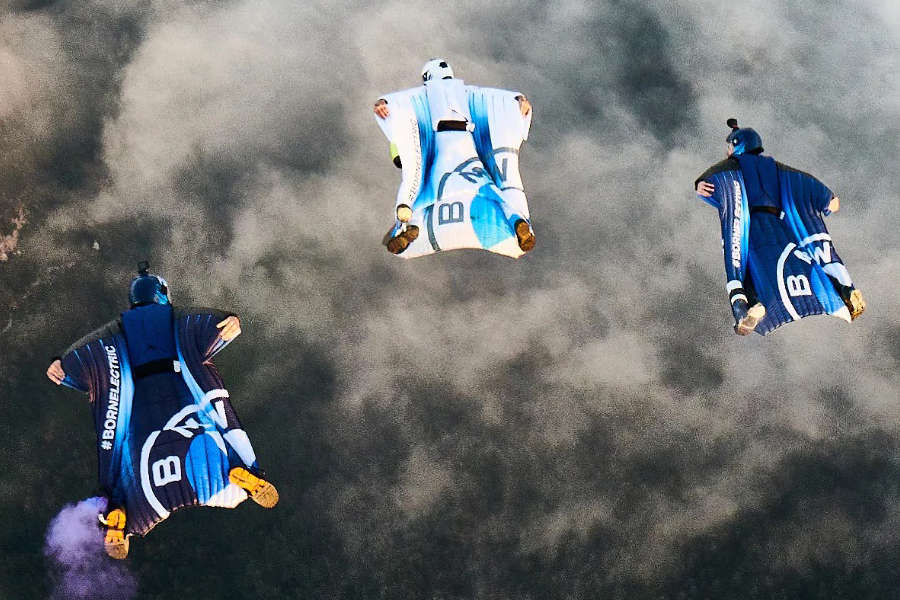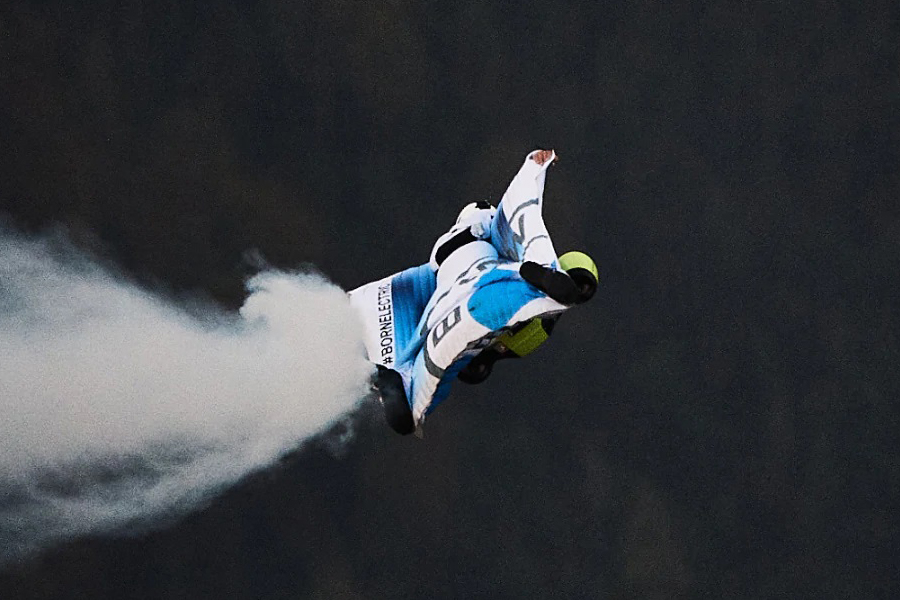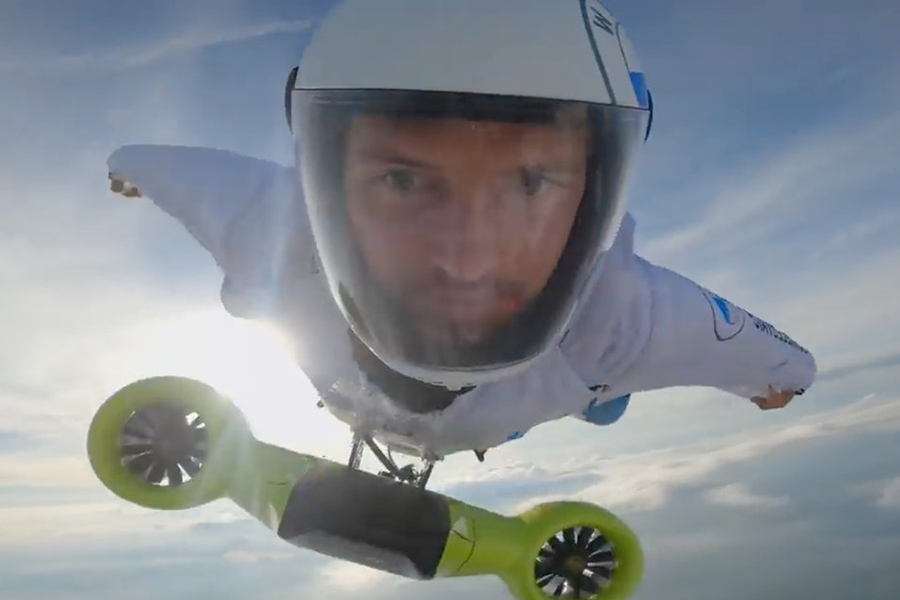 You'll also like:
Is This Toyota-Backed Flying Car the Future of Transport?
First Look Inside Virgin Galactic's New Space Shuttle
Lexus Adds Moon Mobility Concepts to Lunar Design Portfolio