Could This eVOTL Be the Future of Flying Transport?
There has been a lot of competition to create an electric vertical take-off and landing vehicle, but most companies have focused on the idea of providing an air taxi service. Not so with NeXt. The eVOTL company is abandoning the "Uber" and delivery truck format in favour of creating personal eVOTLs that take off directly from your driveway.
You'll also like:
United Airlines is Bringing Back Supersonic Jets with a Boom
Rolls-Royce Just Created the World's Fastest All-Electric Aircraft
Andrew 'Twiggy' Forrest Picks Up New $98 Million Private Jet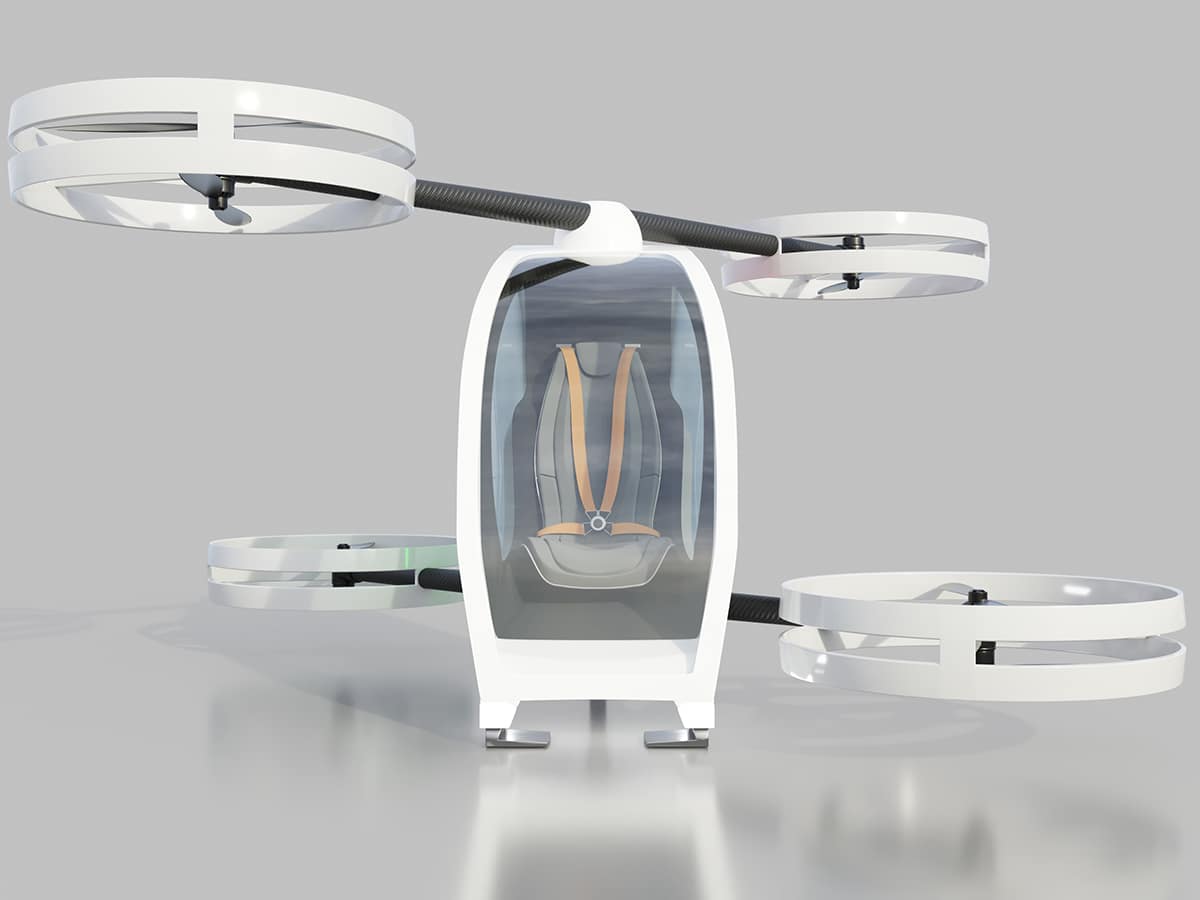 NeXt's single-flyer iFly might just be a hit. Because of its limited capacity for passengers, it could end up being categorized by the FAA as a Powered Ultralight, which means that owners of the eVOTL won't need a pilot's license to operate it. Flying the vehicle, which consists of eight rotors contained in four protective guards, is as simple as connecting to an app with a map function. The flight control system sets the course, calculates wind and altitude, and avoids obstacles. If you're worried about trusting your life to an app, you can set your concerns aside. NeXt has completed "extensive proof of concept test flights" on a scale model already.
The flight control system is fully redundant and takes care of everything, including calculating whether you have enough power to make the trip you are proposing. Should one of the engines fail, the other motors are capable of stepping in and keeping you afloat. And, just in case there is an emergency, iFly comes with a ballistic parachute.
But, while NeXt has received a patent for their idea, it may be a while before you see an iFly in your driveway. The company is currently seeking out investors to get the project off the ground and they still need to undergo a certification process. That being said, the idea of a personal eVOTL is an appealing one, and NeXt is poised to make that idea a reality.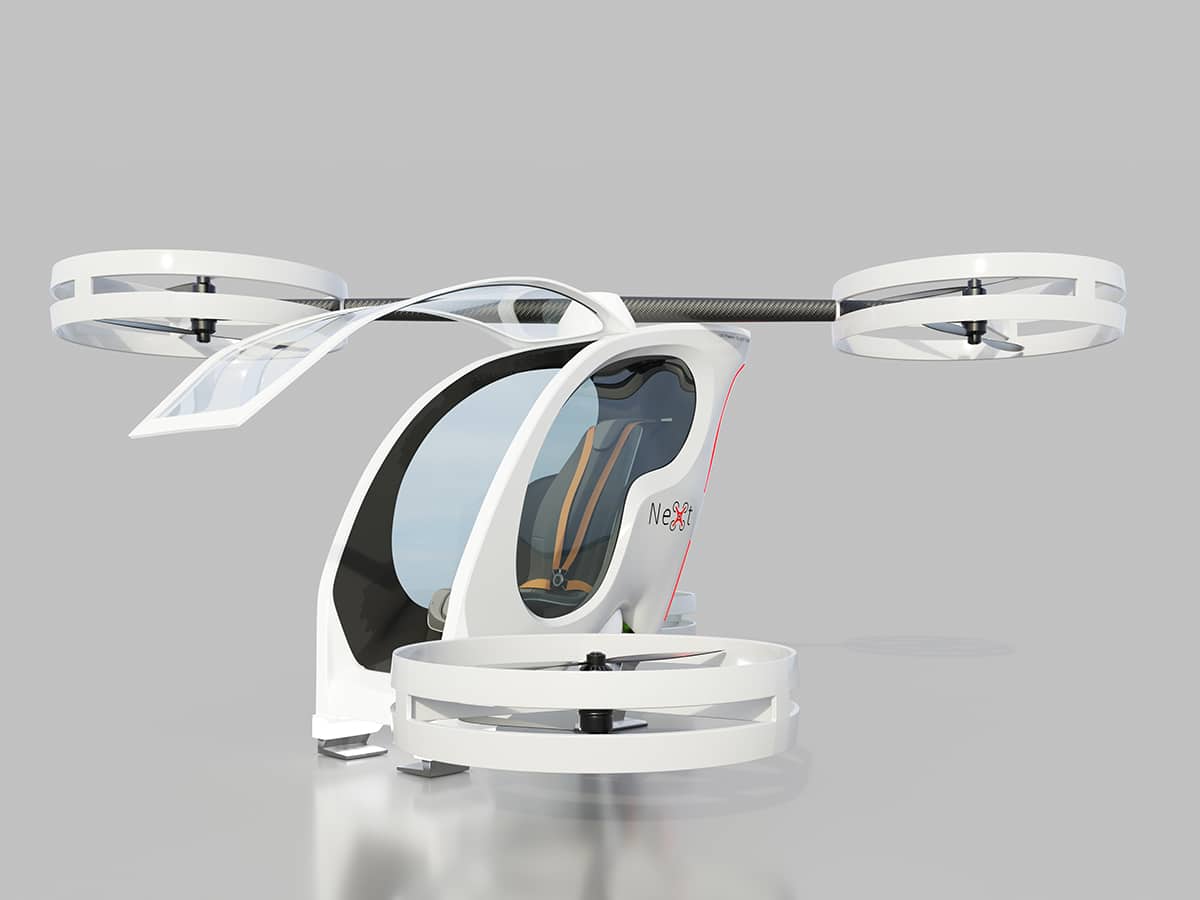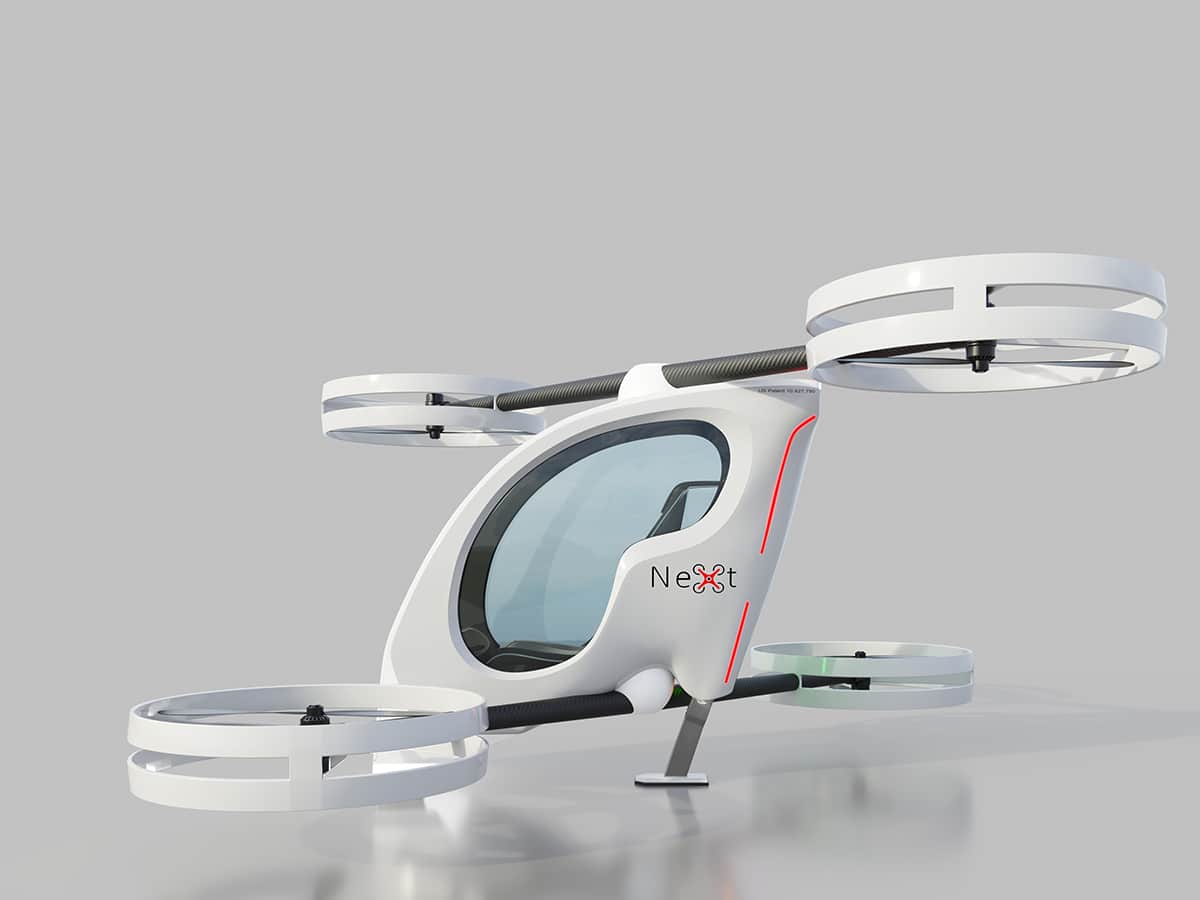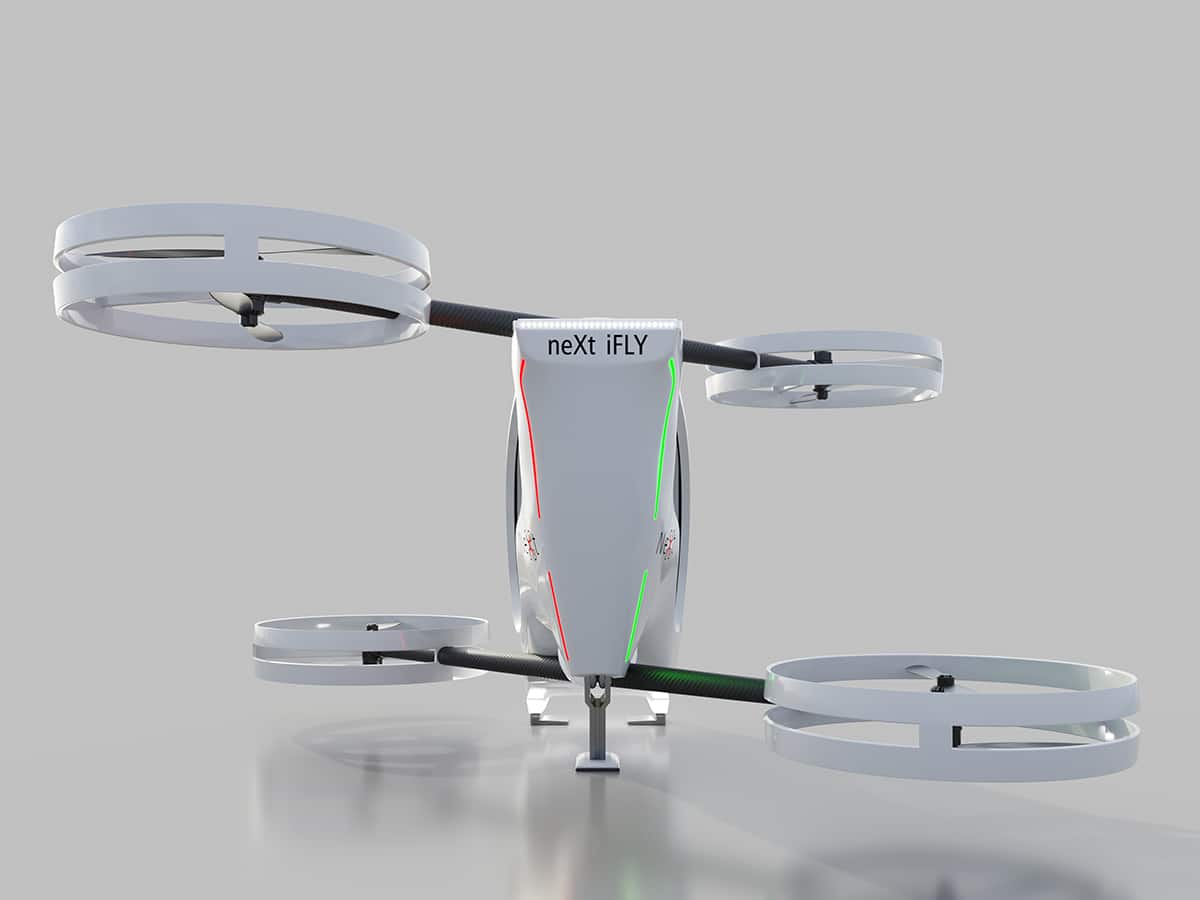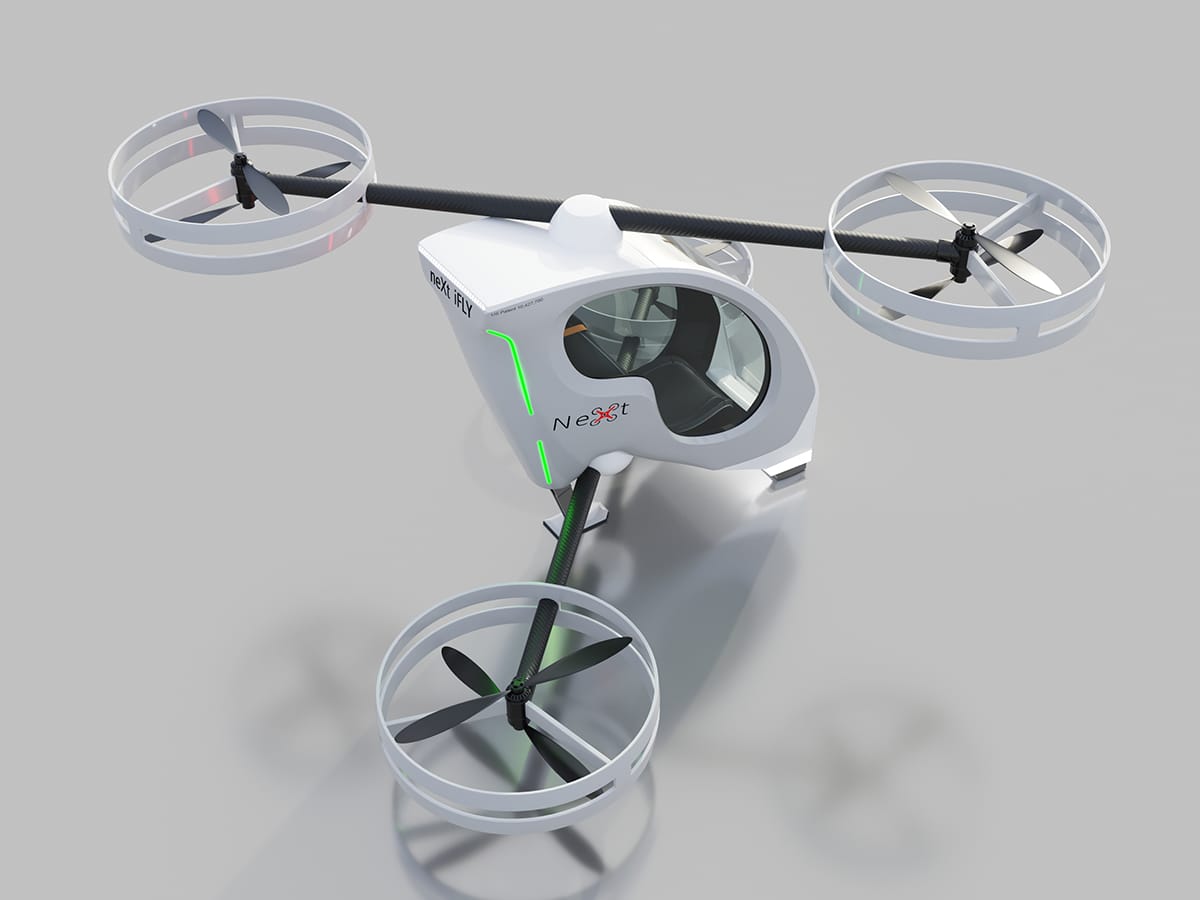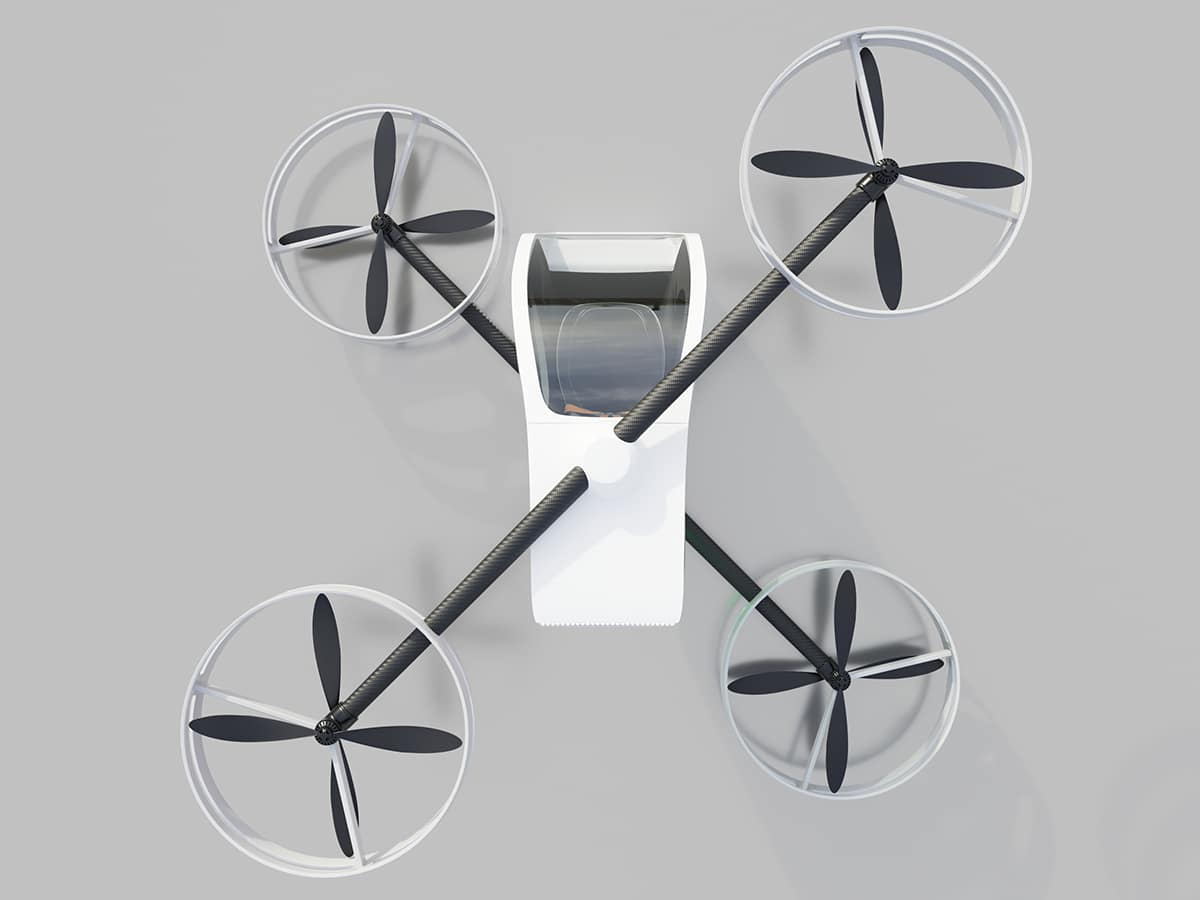 You'll also like:
United Airlines is Bringing Back Supersonic Jets with a Boom
SpaceX Aims at Mars Passenger Flights in 2024
Andrew 'Twiggy' Forrest Picks Up New $98 Million Private Jet