Watfly Atlas is a Recreational eVTOL Flying Car
Remember a few years ago when people were building these oversized quadcopters in their backyards and trying to ride them? Gonzalo Espinoza Graham does. That idea was the inspiration behind the company he founded. "We very quickly realised that autonomous, vertical take-off and landing, electric aircraft would be the next available step, so we got to work," says Graham. Now Atlas is showing off their concept, the Watfly, which could very well be the first-ever recreational eVTOL (electric Vertical Takeoff and Landing) vehicle.
You'll also like:
SpaceX Aims at Mars Passenger Flights in 2024
Gulfstream's $100 Million G800 Business Jet is its Fastest Ever
Could This eVOTL Be the Future of Flying Transport?
The Watfly Atlas is a personal air mobility vehicle. What does that mean? Think of it as a single seat that has four drone propellers attached to it, two on either side. Graham decided on the smaller size because it would be easier to maintain, fly, and certify. According to FAA guidelines, the Evol would be considered a light experimental aircraft, which means you wouldn't need a pilot's license to fly it. That also means that it would be deemed as a recreation-only vehicle—so no flying it in congested areas including cities or towns or through specific airspaces.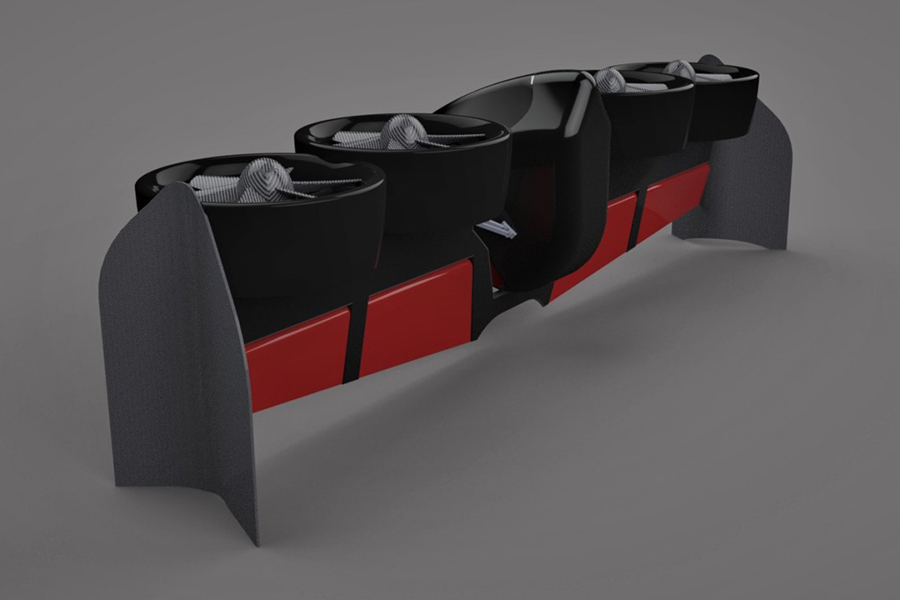 The Atlas uses carbon fibre to keep its weight down and is powered by four turbofans. The aircraft stands 8.2 feet tall and has a 15-foot wingspan, and it weighs only 285 pounds. The FAA may reconsider its guidelines, however, when they find out that the Atlas can reach speeds of 125 miles per hour carrying 250 pounds. Being an electric vehicle, the Atlas relies on batteries. For the aircraft, Graham used a battery pack that is about the quarter of the size of a Tesla battery pack. It can recharge in two hours and offers an hour of flight time.
Graham plans to have the Atlas available sometime next year and will initially price it at $150,000. If they hit their mark, then the Watfly Atlas will represent a breakthrough for the eVTOL market, says Graham. It may not be the commuter that everyone is hoping for, but it will be a big leap forward and just might push for more products to come to market.
You'll also like:
Jeff Bezos will be the First Billionaire in Space
'New Concorde' Supersonic Jet Could Fly London to New York in 3 Hours
Qantas Reopens its First Class Lounges Just in Time For the Trans-Tasman Bubble