Guide To Buying an Electric Bicycle
This article is supported by 99 Bikes.
As they grow sleeker in design and more optimal in performance, electric bicycles are rapidly becoming the transportation method of choice for modern day commuters and thrill seekers alike. That's because e-bikes essentially cover every base imaginable. They'll get you to work on time and promote a healthy lifestyle, but won't render you caked in sweat before your first meeting of the day. They leave a smaller carbon footprint than even the most eco-conscious car. They can navigate city streets, steep hills and bike trails with a consistent tier of expediency and reliability. Lastly, they're adjustable, meaning you can control how much effort you exert or how much of the work you want the bike to do for you.
However, in spite of their soaring popularity, e-bikes are still a nascent industry. That means at least some of you might have a few questions such as: what the heck is an e-bike? How much does it cost? How fast does it go? Where do I buy one? Is this really the right thing for me?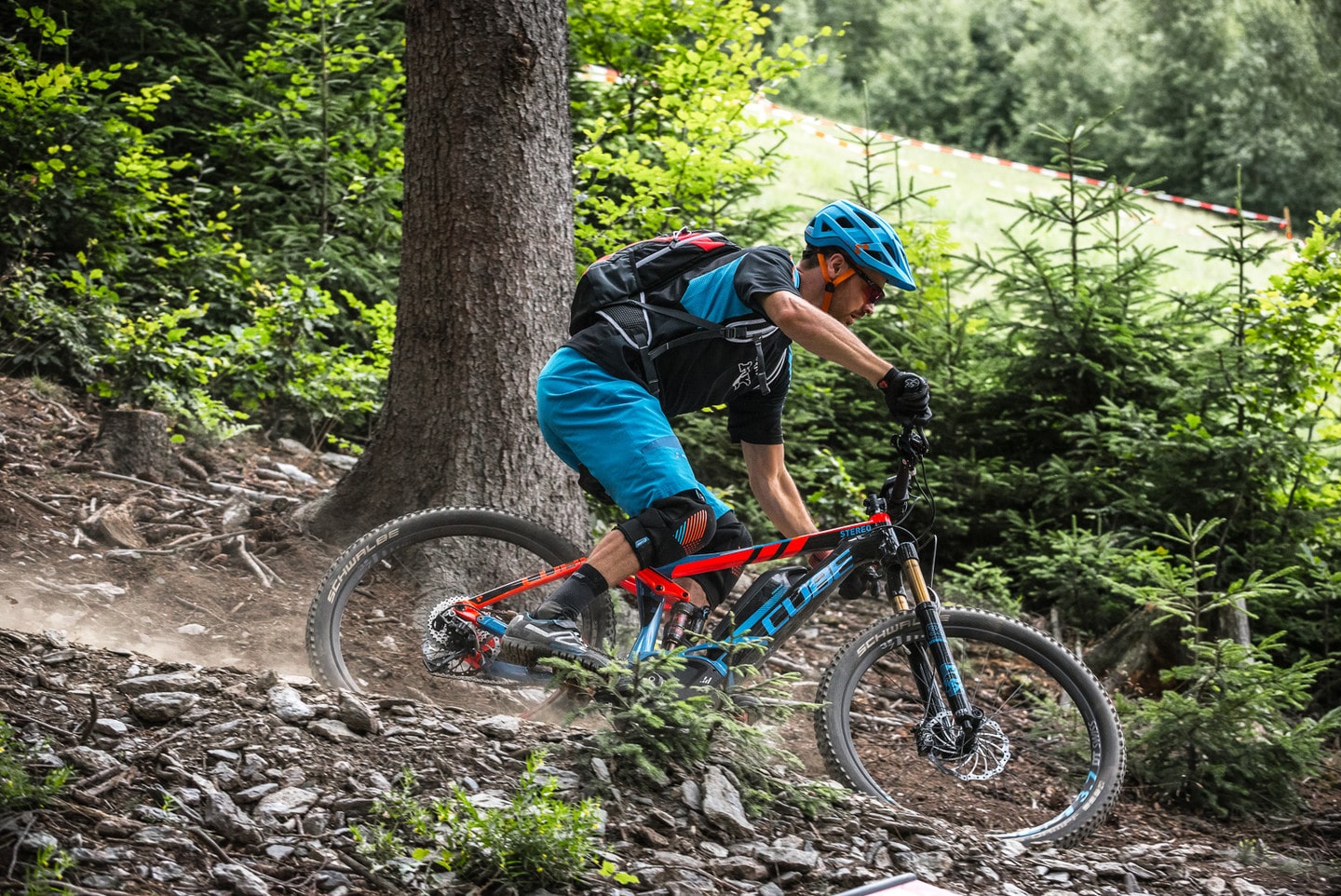 Let's start with the glaring question of what exactly an e-bike is. Put simply, an electric bicycle is a regular bike with a battery-powered motor attached to it that can boost propulsion and aid with pedalling. That means a swifter, faster, customised bike experience. Some models can achieve speeds of up to 25kph and cost ranges from just under $1,500 to just over $9,000. 99 Bikes' range we feature below is between $2,000 to $7,000 depending on your needs.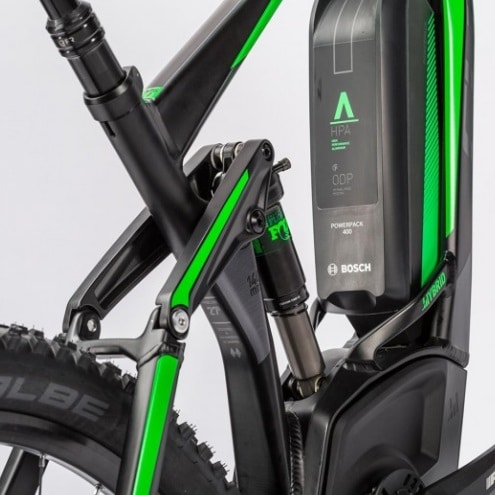 Onto the next important question: is an e-bike the solution for all your transportation needs? The answer depends on a few factors. For starters, if you work somewhere that's within short driving range but just out of biking range, a motorised bike can easily account for the difference. That means you can bike to work without breaking an intensive sweat and not have to worry about things like parking. Additionally, if you encounter hilly terrains on your commute, e-bikes can easily handle those inclines–all you need to do is adjust the controls and let the motor do the heavy lifting. When you'd rather do the pedalling yourself, simply crank down the assistance and it's more or less like you're riding a regular bike.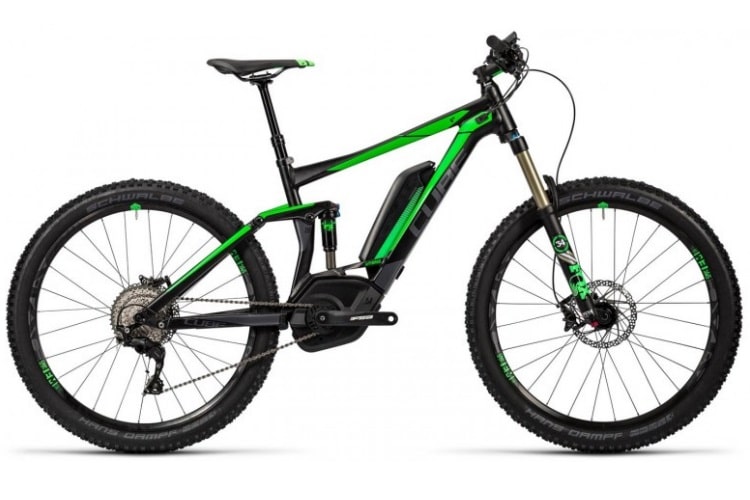 1. Cube Stereo Hybrid 140 HPA Race 500 27.5 Electric Mountain Bike
This German-made e-bike is a thing of true performance and beauty. It comes equipped with a Bosch CX Drive Unit with 75Nm torque, which is touted as the absolute best e-MTB drive unit on the market. Pair that with a 500Wh battery, Fox Float suspension forks, rear shock, Shimano XT shifting and a hydraulic disc brake system and you're looking at an electric bike that can master any mountain with the utmost precision. The Cube Stereo Hybrid will cost you, but you'll get what you pay for.
Frame: HPA Ultralight, Advanced Hydroform, Triple Butted, ETC 4-Link, ATG, Boost148mm, Tuned Drive Position, AXH
Size: 16″, 18″, 20″, 22″
Weight: 22.6kg
Motor: Bosch Drive Unit Performance CX (75Nm) Cruise (250Watt)
Price: £3,699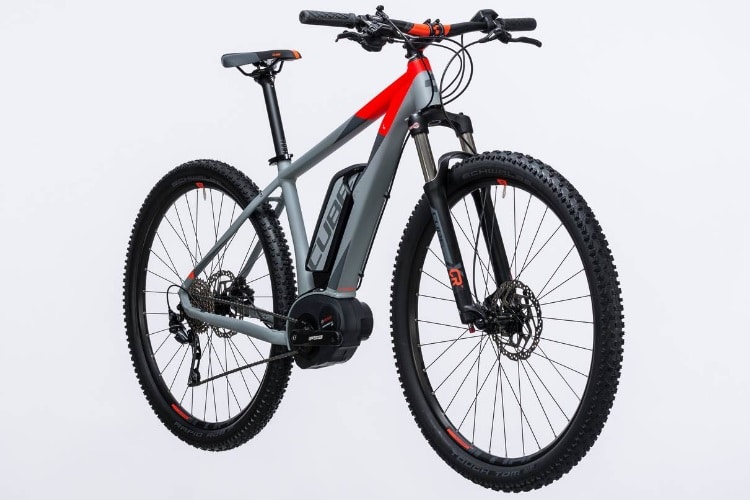 2. Cube Reaction Hybrid HPA Pro 500 Electric Mountain Bike
Cube's 2017 mid-range model is a best of all worlds stunner that delivers optimisation across the board. The Reaction Hybrid utilises things like advanced hydroforming, a tapered head tube, Frame Safe system and Agile Ride Geometry to ensure safety, comfort, power, durability and adaptability. A Bosch CX drive allows up to 75Nm to aid riders on those steep inclines, while a Shimano 10-speed Deore transmission enables seamless gear shifting. The Reaction Hybrid is built to handle any terrain or weather condition with the utmost alacrity and dependability.
Frame: Aluminium Superlite, ARG, Double Butted, Disc Only, Tapered Headtube, Internal Cable Routing
Size: 27.5: 14″, 16″, 18″ // 29: 17″, 19″, 21″, 23″
Weight: 20.9kg
Engine: Bosch Drive Unit Performance CX (75Nm) Cruise (250Watt)
Price: £1,999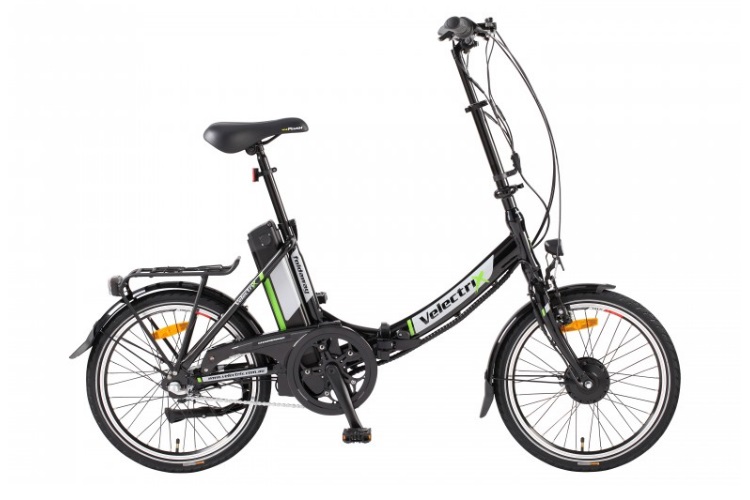 3. VelectriX Foldaway 8ah
With a low step through frame, 5 levels of pedal assistance or throttle control, speedy charge time and a nifty foldable design, the VelectriX Foldaway 8ah is the versatile e-bike of choice for the modern day urbanite. During the week you can beat the rush hour traffic by riding it to work, and the fold-up design allows for effortless storage. On the weekends adjust that motor down a few notches and pump up a sweat. For the man who loves to do everything, look no further.
Frame size: 44cm
Weight: 19.8kg (with battery)
Engine: 200 Watt 36 Volt Bafang front hub motor
Performance: 30-40 kms
Speed: 25km/h with assisted power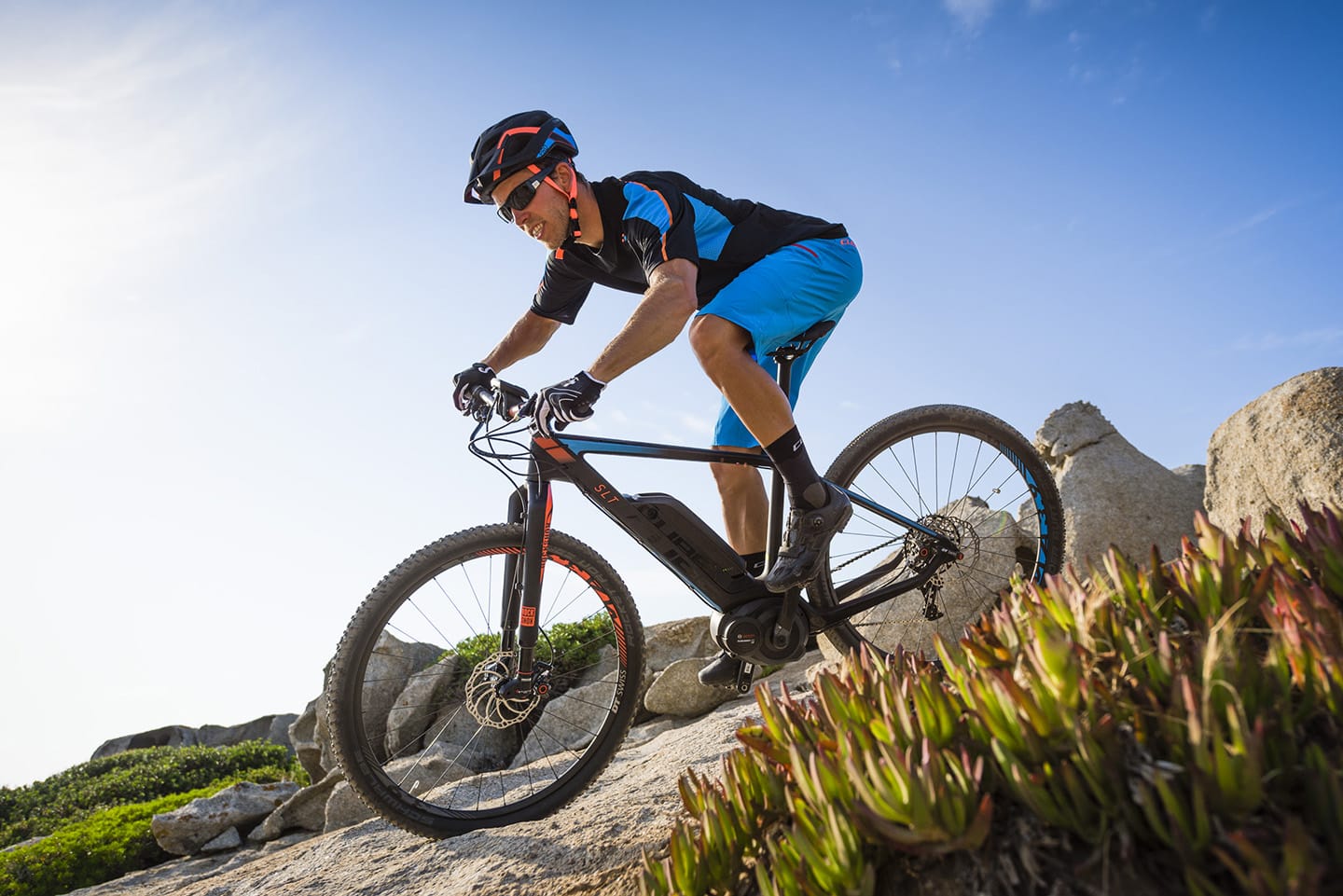 Also worth noting is that in most urban environments an e-bike could actually save you some time because odds are you're commuting during rush hour and getting stuck in traffic. Most cities these days have been retrofitted with bike paths and since e-bikes achieve average speeds of about 20kph. you're probably going as fast if not faster than your car would during morning and evening traffic. That alone makes it worth the cost of admission!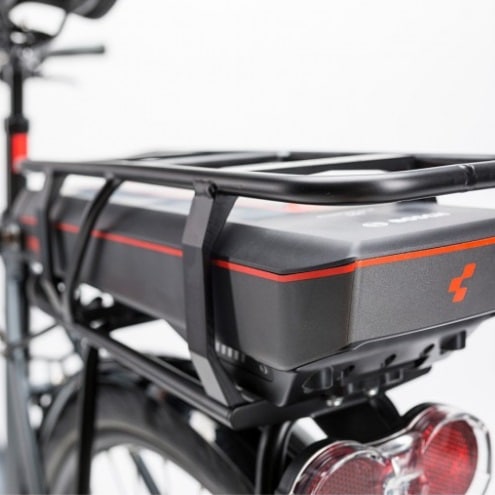 Most e-bike batteries can be charged virtually anywhere (and some batteries are removable) so when you arrive at work or home you can plug in, power up and be fully charged within about 4 hours. As to whether there are age restrictions or license requirements, in Australia bikes with the legal 250W / 25kph do not require licence but best to check any local laws in place.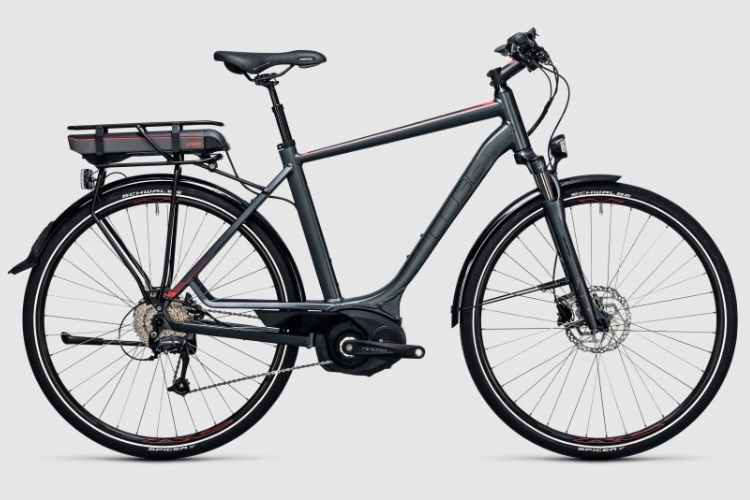 4. Cube Touring Hybrid 400
Cube's model for the everyday traveller is all kinds of dependable and functional. Featuring a sturdy aluminium frame, 9-speed Shimano transmission, a 400wh battery, a weight-saving multi-layered paint job, integrated cable routing and a frame safe system, the Touring Hybrid is safe, dynamic and comfortable. This German-engineered bike is a no-brainer for the urban warrior.
Frame: Aluminium Superlite, Trekking Hybrid Comfort, Double Butted
Weight: 23.6kg
Engine: Bosch Drive Unit Active (48Nm) Cruise (250Watt)
Price: $3,199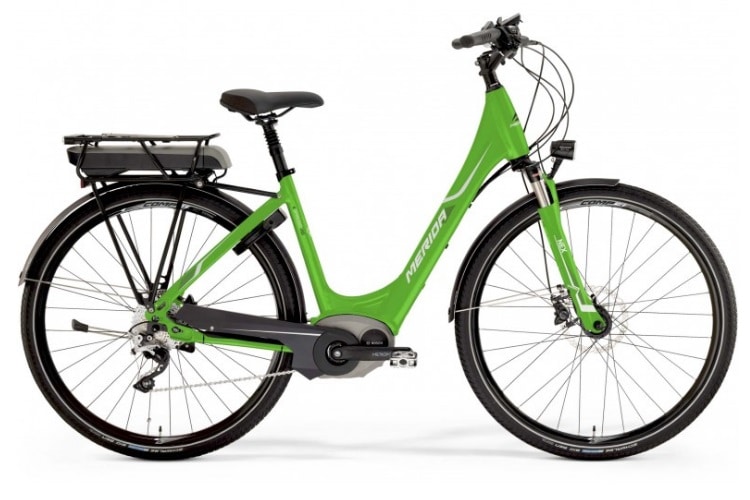 5. Merida e-SPRESSO CITY 410
The e-SPRESSO CITY 410 e-bike was engineered in Germany exclusively for commuters who want a smooth, effortless ride to and from work. Offering five tiers of pedal control and powered by Shimano STEPS drivetrain and a premium electric drive system, this beauty navigates those city streets and bike paths without breaking stride. The e-SPRESSOR CITY 410 is an ideal resource for the go-getter who's tired of jutting forward in the morning traffic.
Frame: E-Bos-10L-TIG 2014
Size: 26*46L 700*51L-56L-61L
Price: $3,999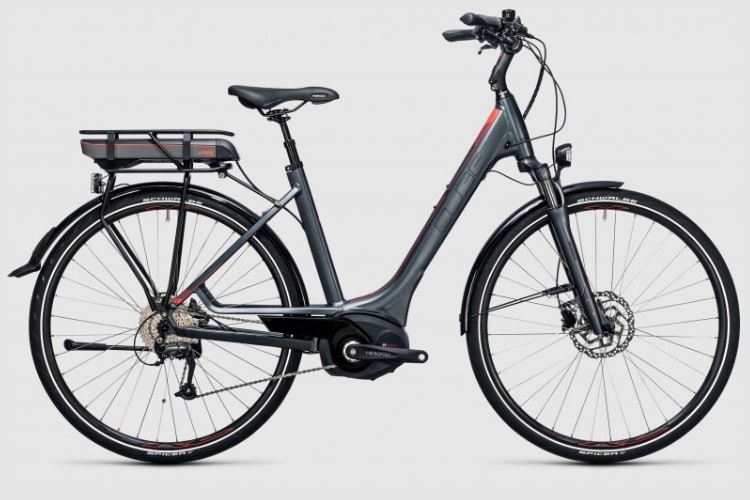 6. Cube Touring Hybrid 400 Easy Entry
Cube's entry-level offering presents many of the same features as the standard Hybrid 400. That again means a comfortable, dependable, versatile e-bike that's easy to charge, easy to ride and easy to control. It also comes built with a Frame Save System for added safety, allowing for easy replacement in the case of a crash.
Frame: Aluminium Superlite, Trekking Hybrid Comfort, Double ButtedE-Bos-10L-TIG 2014
Weight: 23.9kg
Engine: Bosch Drive Unit Active (48Nm) Cruise (250Watt)
Price: £1,899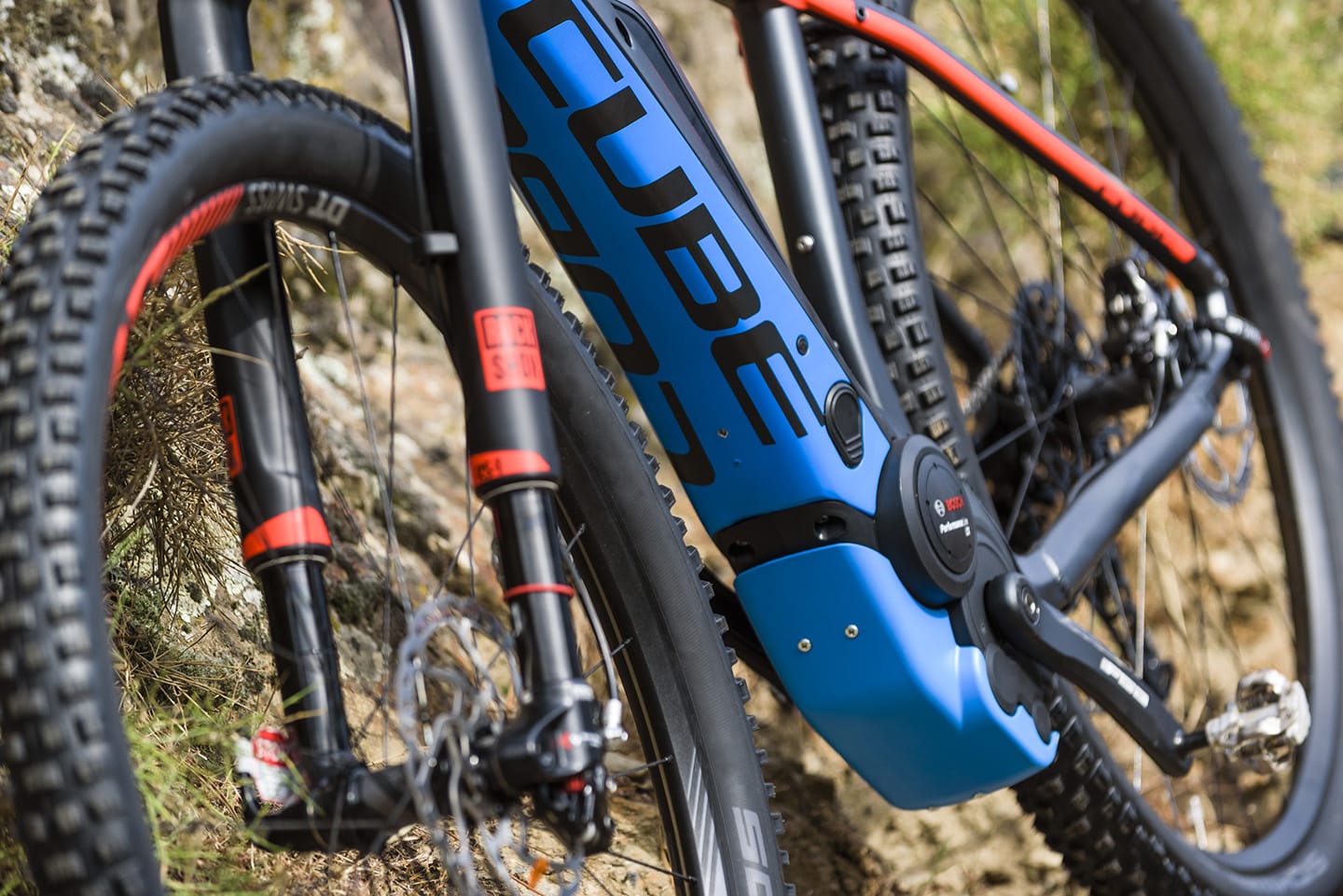 Daily commuters and urban warriors are just a sample of those who stand to benefit from e-bikes. Thrill seekers and mountain bikers, for example, should scope out the sportier models and take their new electric bike to the nearest off-road path. Since things like pedal assist are controllable, you can opt to use them only if and when necessary. After all, the way up a mountain is kind of like the way up a roller coaster, i.e. something you endure just to get to the big drop–there's no harm in reaching that hilltop a little faster and then going all natural on the way down. Essentially you get to do more of the fun downhill trips instead of walking up your gear to the top yourself. Of course if you're a purist then don't let us persuade you to go electric–we'll just wait for you to notice everyone else doing it before you come around on your own.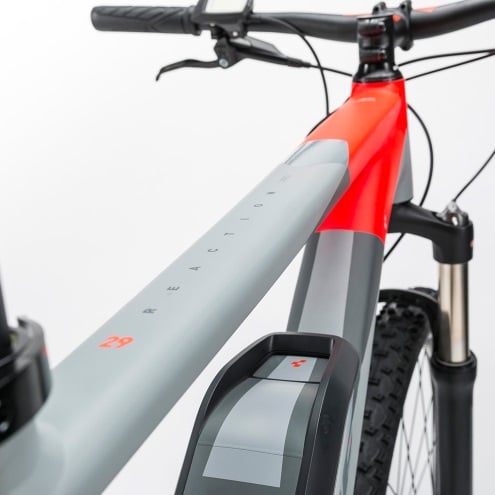 Okay, so we've established that no matter who you are, you can find plenty of use from an electric bicycle. However, not all e-bikes are created equal. Some include throttles while others don't. Many but not all e-bikes come equipped with sensors that can detect when pedal assistance is needed while others lack the extra tech. Things like speed, performance, design, battery, suspension and controls can all vary from model to model (and price to price).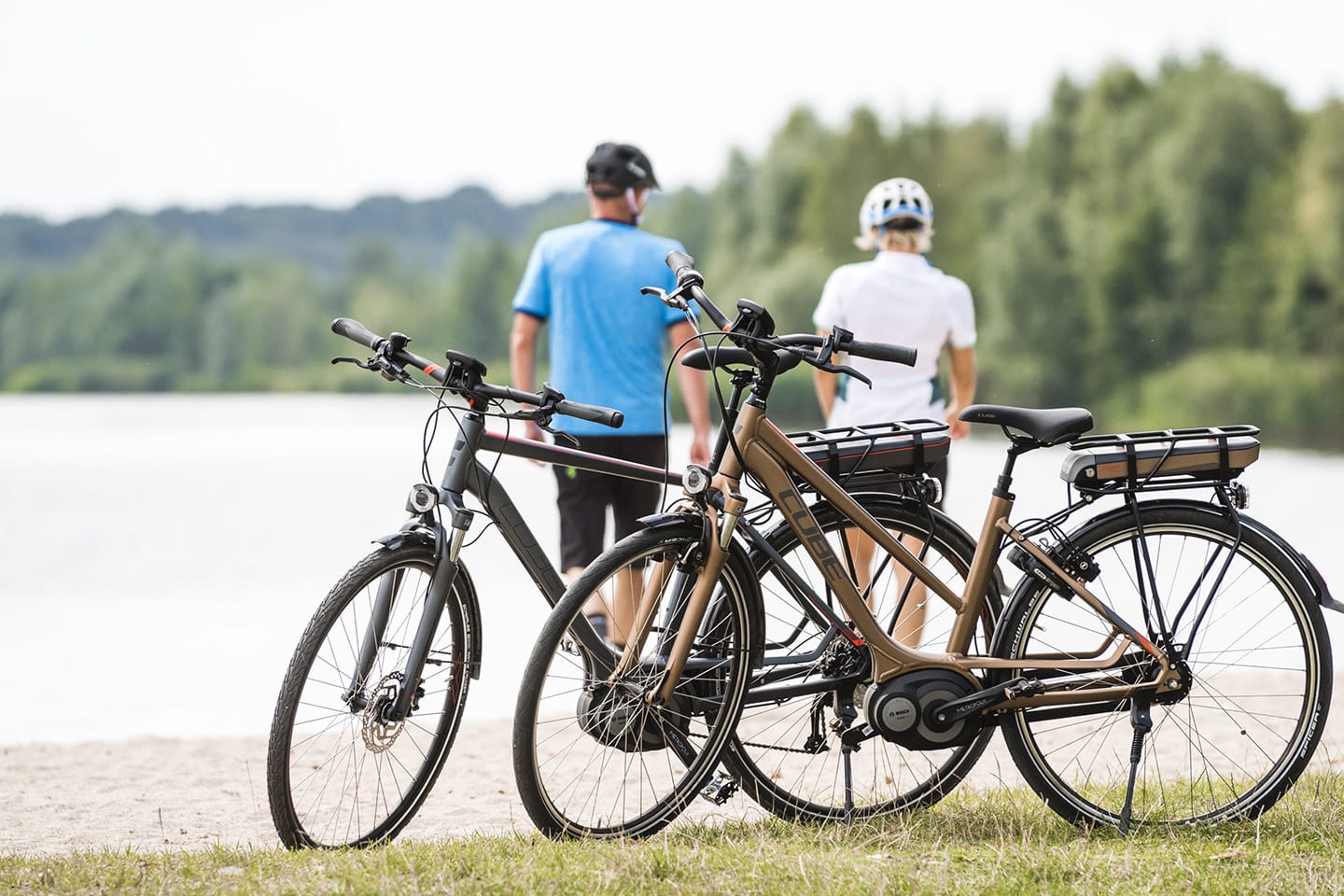 When we're shopping for e-bikes, our go-to online resource is 99 Bikes. The site hosts all the best brands and a slew of choices to suit your every e-bike need. Simply perusing their store gives you an excellent taste of how one model differs from the next, and allows you, the consumer, to shop for the model that's right for you.
With each passing year the e-bike gets optimised and more affordable and thereby inches one step closer to the mainstream. Hence, if the question is whether an e-bike is worthy of your consideration, then the answer is: probably. And if you're someone who's looking for that perfect solution between a regular bike and a car that's much safer than a motorcycle, then the answer is: definitely.