Under the Hood of the V8 Supercars Championship
In collaboration with Pulsar.
The Supercars Championship personifies the spirit of sport and adventure in true Australian style. Aussies enjoy active lifestyles and practically live and breathe sport, with 43 Places to Buy Pappy Van Winkle Bourbon in Australia racing being one of the most popular. Apart from the thrill of watching cars reach speeds exceeding 200km per hour, supercar racing remains so popular because the teams race in modified versions of vehicles that are available for purchase by everyday Australians from the local showroom floor. These V8s are premium mid-range beasts that boast power and performance but are also vehicles that handle the busy lives of average Australians working to meet deadlines. And for both drivers and spectators alike, every second is a new challenge.
The high performance of a V8 supercar begins underneath the sleek exterior, as it is the superior engineering and technology that increases the vehicle's power and truly sets supercars apart from their production line counterparts. The 5-litre aspirated V8 engine can produce a whopping 7500 revs while reaching speeds slightly less than 300km per hour. It's not a matter of if, but when, that the 300km barrier will be broken. Each car can accelerate from 0 – 100kph  in under 3.6 seconds with most teams falling well under that time. All cars are fitted with a rear-mounted ST6 6-speed sequential Transaxle transmission, AP Racing 6-Piston Caliper disc brakes, Rimstock 18 inch forged aluminium rims and Control Dunlop SP Sports tyres.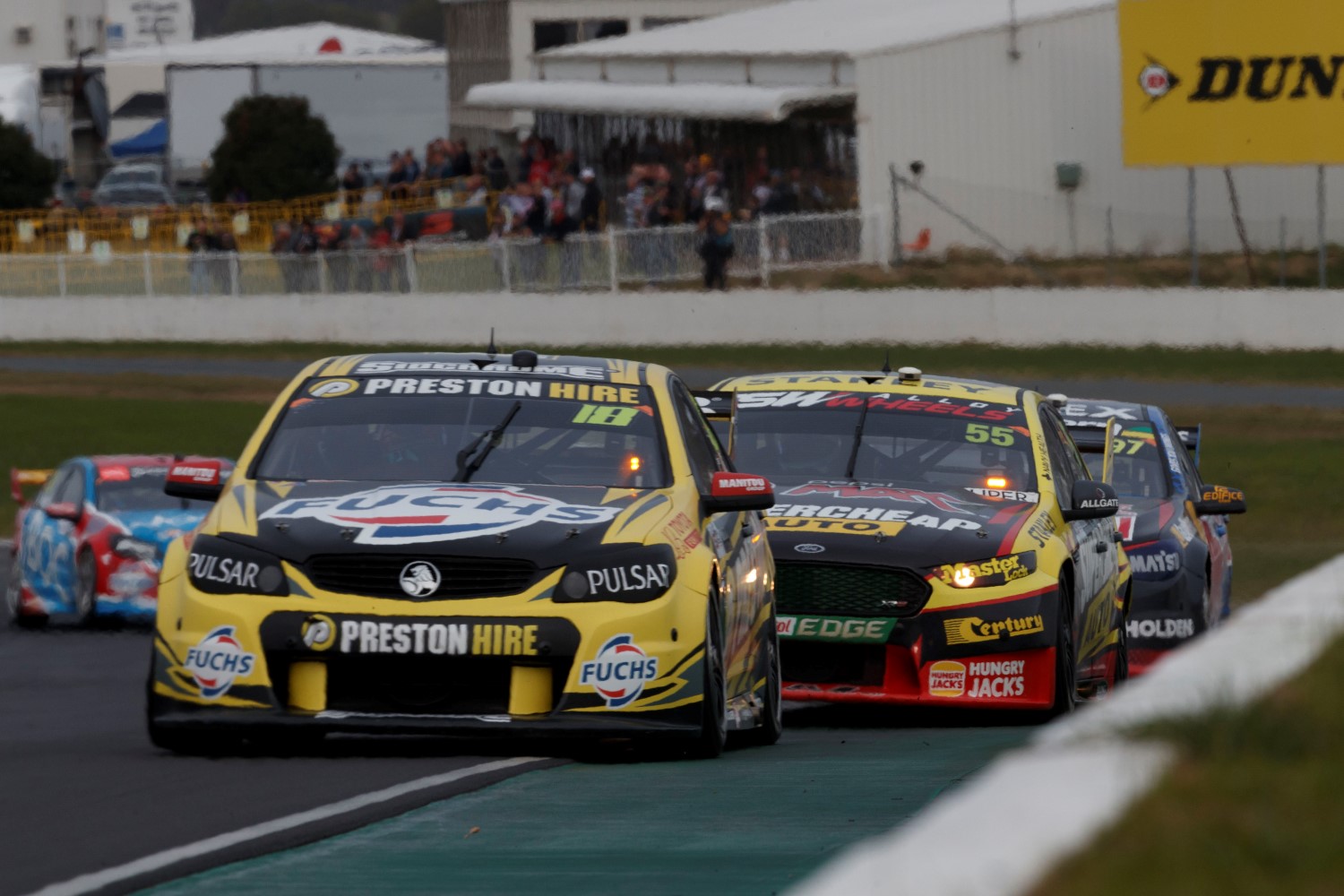 On the outer, you'll find a V8 supercar's premium body design includes an aerodynamic front spoiler and splitter, side skirts and a rear wing to ensure suitable downforce and drag. The body is built around a control chassis, with a full roll cage to prevent injury and ensure the driver remains secure. Each supercar has a minimum weight of 1410kg that accounts for the car's body, engine and driver, that when combined creates the perfect balance between manoeuvrability and constraint.
This description aptly describes all modern supercars, as each vehicle is built to meet the specific requirements and standards of the 'car of the future' rulebook, a set of technical specifications that make each supercar lighter, faster and more economical on the track. The new rulebook also made supercar racing more competitive by providing Nissan, Mercedes and Volvo with the opportunity to join the race. The aim was to make supercar racing more accessible and appealing to local and international markets. At the same time, this put an end to the legendary Ford vs. Holden battle that was fought exclusively by the two from 1995 to 2012.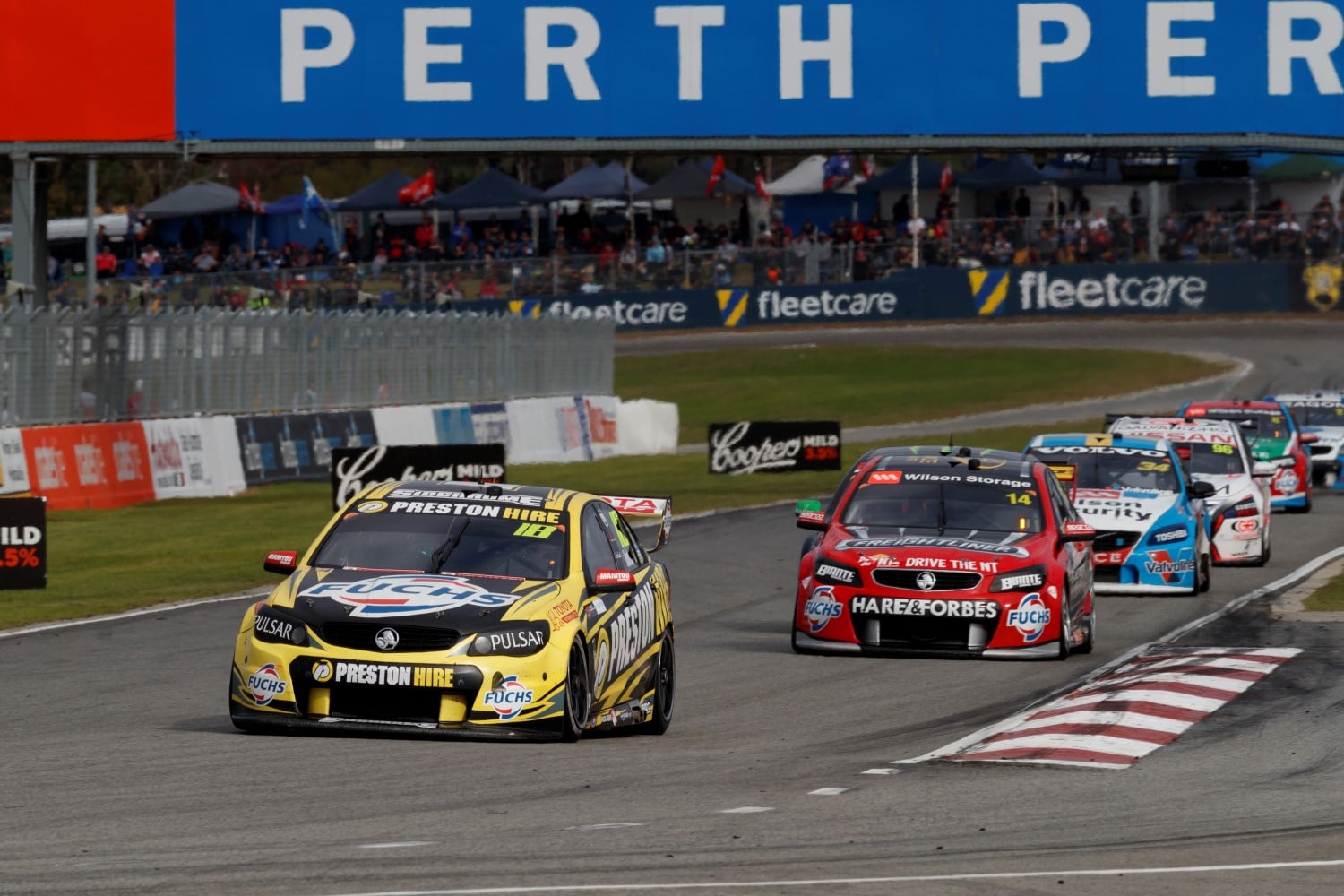 The expansion of supercar racing has been a complete success as the sport has grown to become a global phenomenon, only situated behind F1 and NASCAR in racing popularity. The sport is now broadcast into 137 countries around the world reaching a potential 500 million households. The 2015 Bathurst 1000 achieved record attendance of over 200,000 attendees over the race weekend, the second highest attendance in race history. The popularity continues to grow.
Although with each team's vehicles more evenly matched than ever, more responsibility and pressure falls upon the driver. As the car's technology advances, so too have the physical and mental demands placed on a driver. Just as each racing team spends thousands of hours a year researching, planning, engineering and testing to improve the car's performance that could shave hundredths of a second off lap times, the drivers must put equal work into their body and mind. Exercise, physiology, nutrition, and biomechanics are all as important to a race car driver as you would expect them to be for a boxer or rugby player.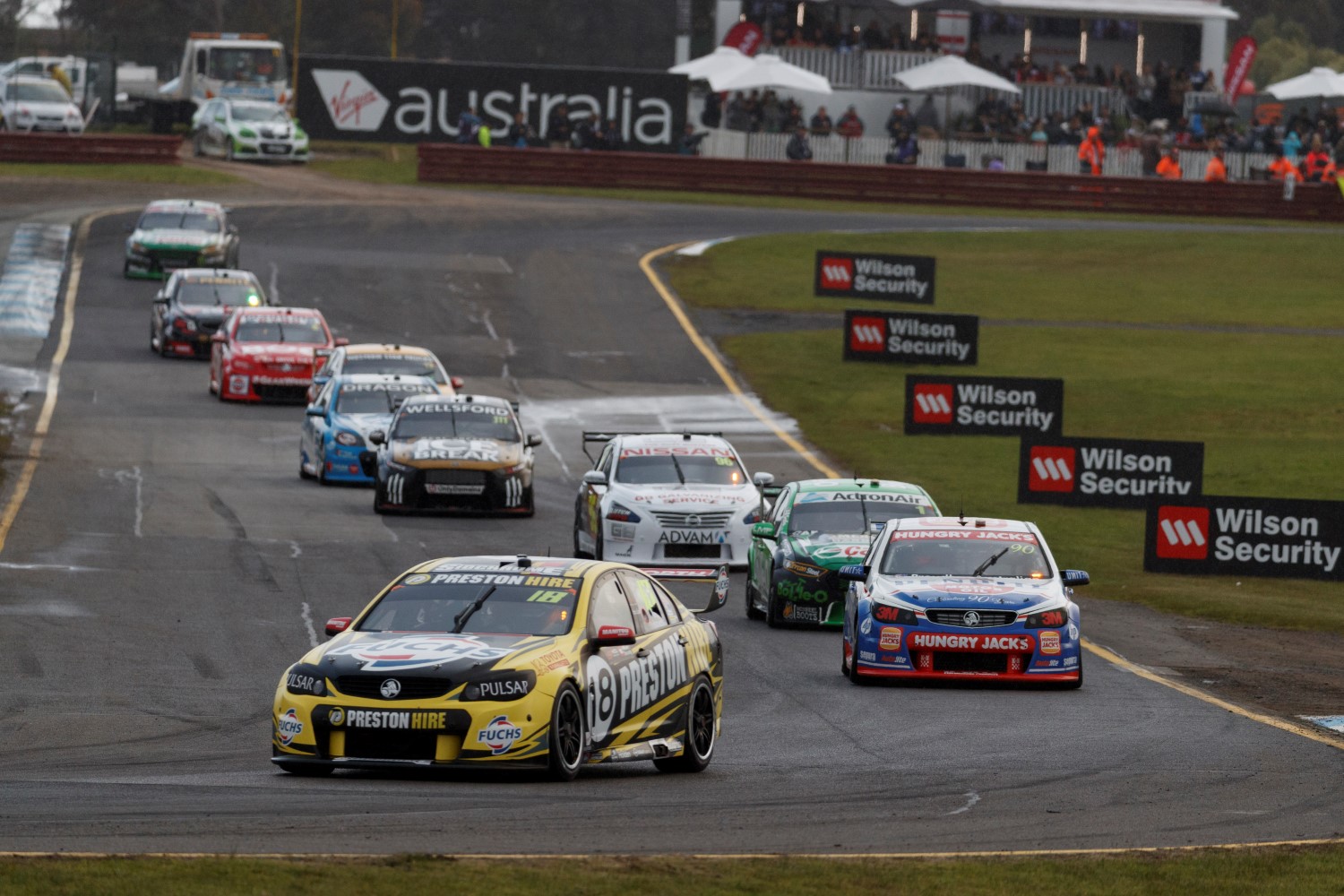 Mental fatigue is considered just as strenuous to a driver as physical exertion and any worry on their mind while can be severely debilitating and affect lap times. Pulsar, the premium mid-range watch manufacturer, and Official Watch Partner of the  Supercars Championships understand better than any sponsor that each second is 'make or break'. Pulsar teamed up with 33-year-old driver Lee Holdsworth to promote their specifically designed V8 collection of watches that are as accurate and high performing as each supercar, or driver for that matter.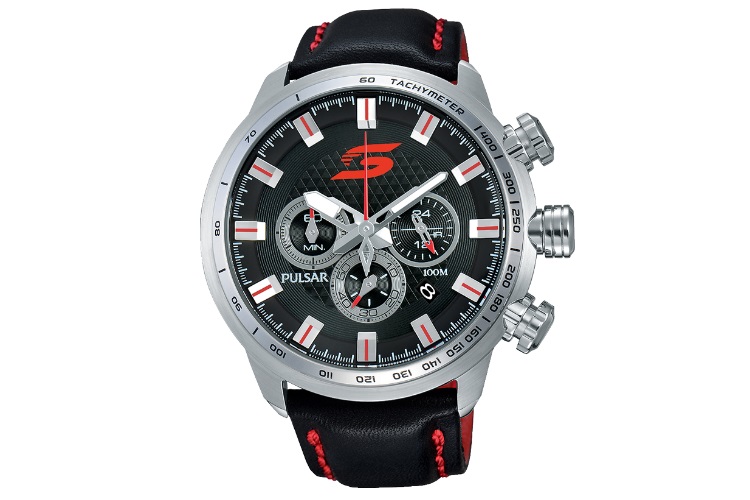 They've even released a Limited  Edition Pulsar PU2083X Chronograph, limited to 1,000 pieces, which personifies the spirit of the sport. Featuring a 47.4mm stainless steel case, Quartz movement, mineral crystal glass and a chronograph function, it's the perfect complement for any racing enthusiast wishing to track lap times, where they know accuracy counts.  And you'll even find the Supercar logo on the dial.
The future of supercar racing looks promising with further international expansion planned and the Australian championship and touring car circuit already being globally recognised as one of the most entertaining. It's the international attention supercar racing deserves because it delivers exhilarating and accessible car racing to both passionate fans and newcomers. And unlike F1 and NASCAR, V8 Supercars can be purchased and are completely street legal (except for the added extras under the hood of course).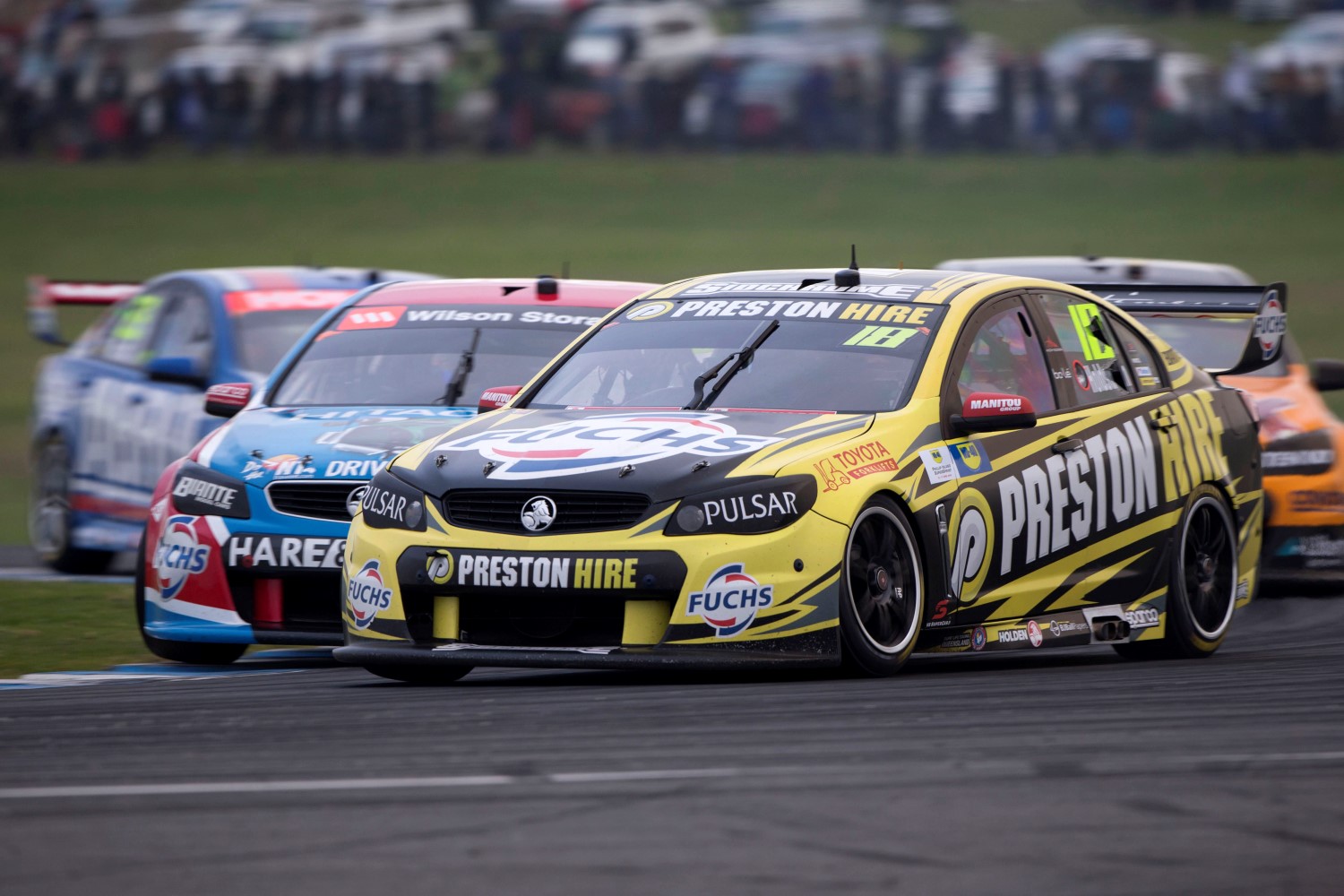 Mount Panorama is set to erupt in less than a month for the Bathurst 1000, the other race that stops a nation. It's the race where legendary drivers push their cars to the limits, for the chance to be immortalised with the greatest of the greats. It's an unforgiving endurance race over 1000km – 161 laps – a battle fought across mountainous terrain that's won and lost on the final lap. Every second is a new challenge. What's yours?