Jamie O'Brien's Custom UTV Will Take You on a Baja Surfari
UTV Underground is combining two sports for a new project: off-roading and surfing. Along the 350 miles of the Lost Coast of Baja there are many surf spots that are only accessible by boat or by off-roading. UTV Underground has teamed up with pro surfer Jamie O'Brien to create a customised UTV that will get the surfer to these remote spots.
You'll also like:
Polaris Ranger Youth Side-By-Side ATV Lets Kids Play Big
Sherp Ark ATV Hauls it All, Including 22 People
Segway Powersports Unveils ATV and UTV Collection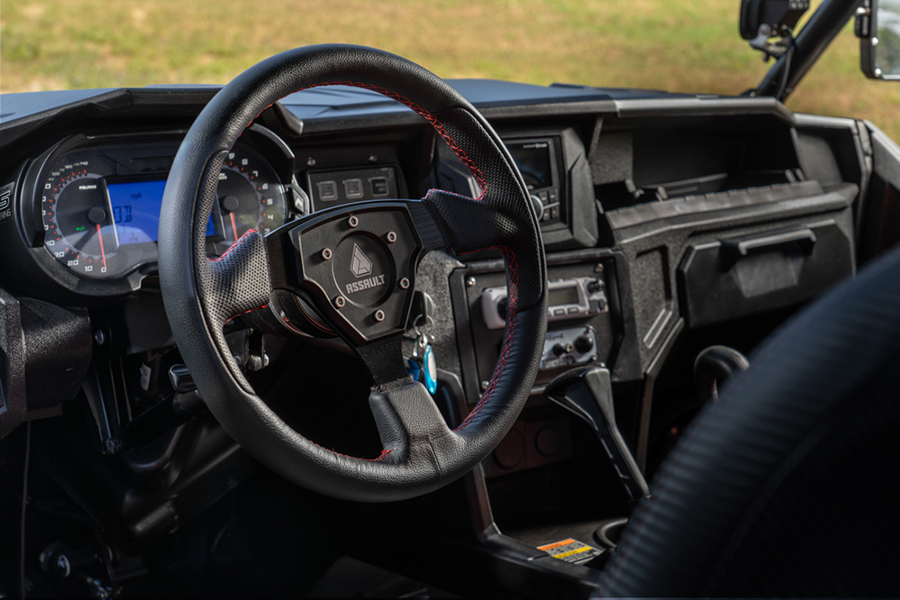 The Lost Coast stretches from Mama Espinosas in El Rosario down to Guerrero Negro. There's plenty of camping and fishing to be had along this nearly inaccessible area, not to mention the incredible surfing. To get to these places, UTV Underground is building out a Polaris General, which combines the performance of a RZR and the practicality of a Ranger. With the help of Phil Blurton and No Limit Racing Development, the build was started by adding a custom cage and front bumper. Custom graphics were used to dress up the UTV. BFGoodrich tires where mounted around KMC Wheels because, as UTV Underground explains, "Don't skimp on your tires unless you like changing flats. Just don't."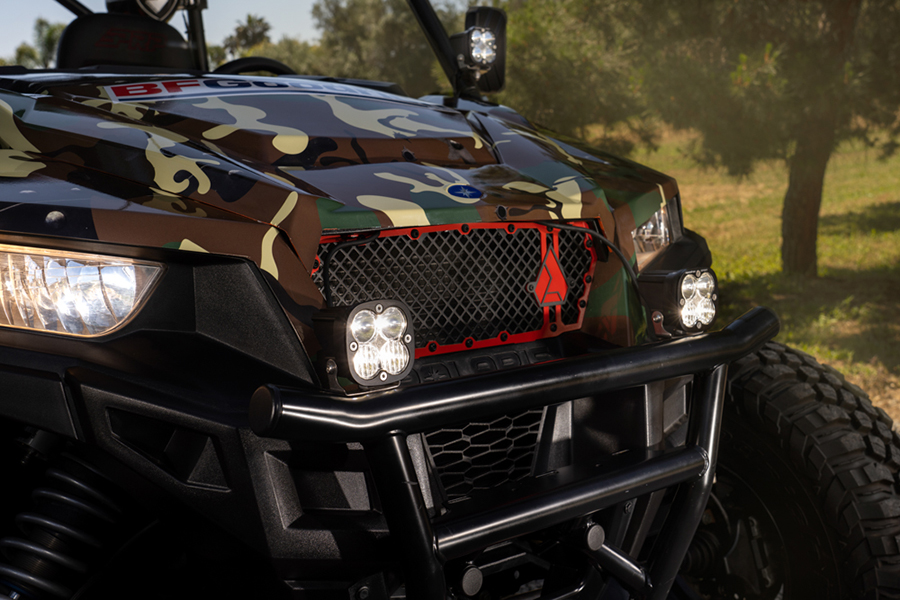 The suspension was switched out for a HCR Suspension Long Travel Suspension Kit. And XDER Exhaust was added as well. PRP RS Suspension Seats with PRP 4.3 Harnesses were added for comfort and safety, while tunes will rock out on the Rockford Fosgate audio system. The UTV was also fitted with plenty of lights, radio communications, fire extinguisher kit, waterproof first-aid kit, a fridge-freezer combo, a winch, a tool kit, and a rinse kit. And of course, surf racks were added to the top.
You can check out how Jamie O'Brien's Surfari UTV performs in the vlog series chronicling O'Brien's journey down the Lost Coast. Just be warned that you'll get distracted by the incredible surfing and the amazing beauty of the nearly untouched land.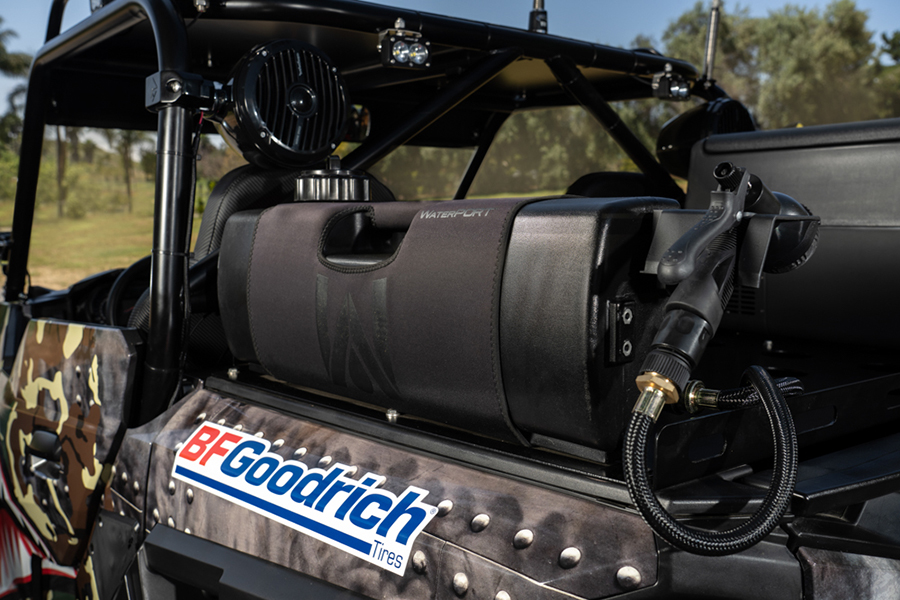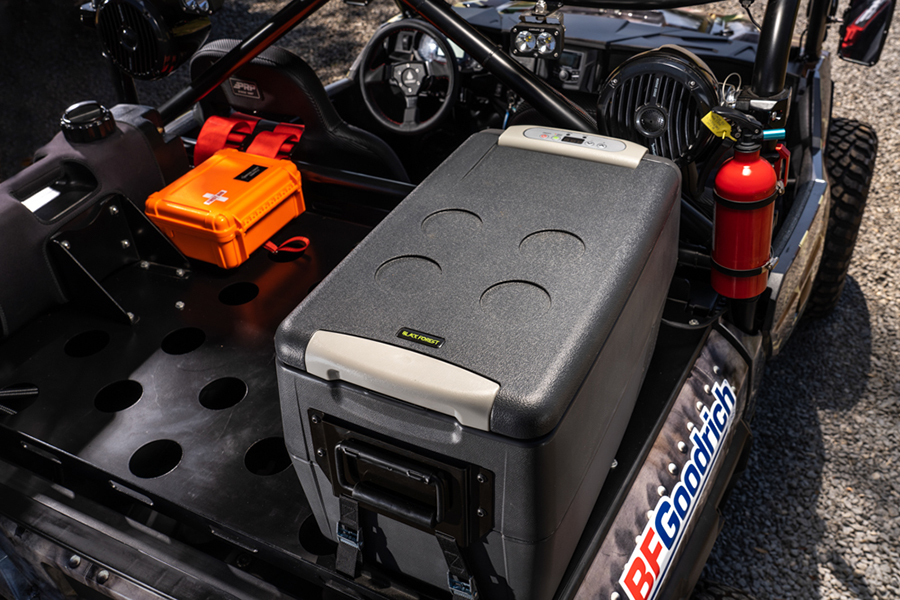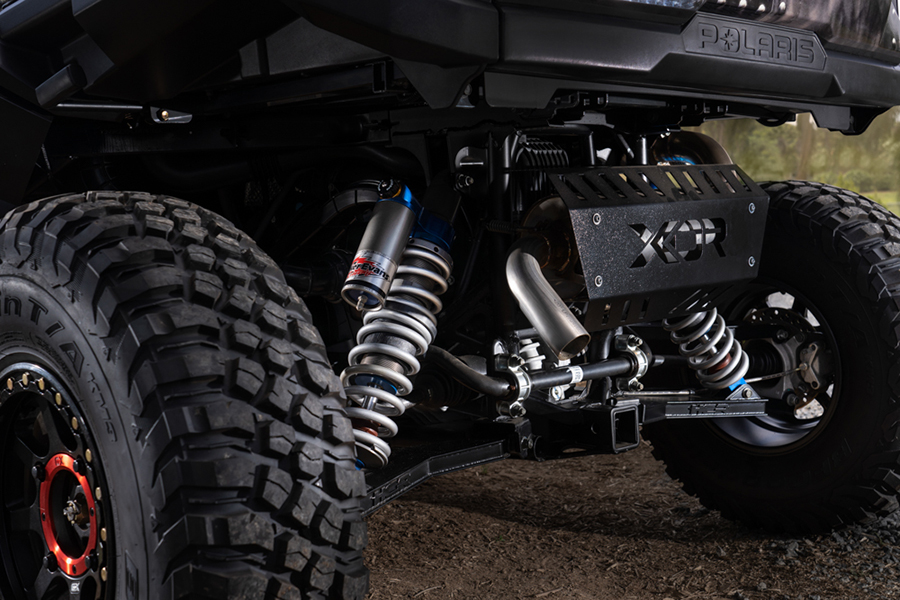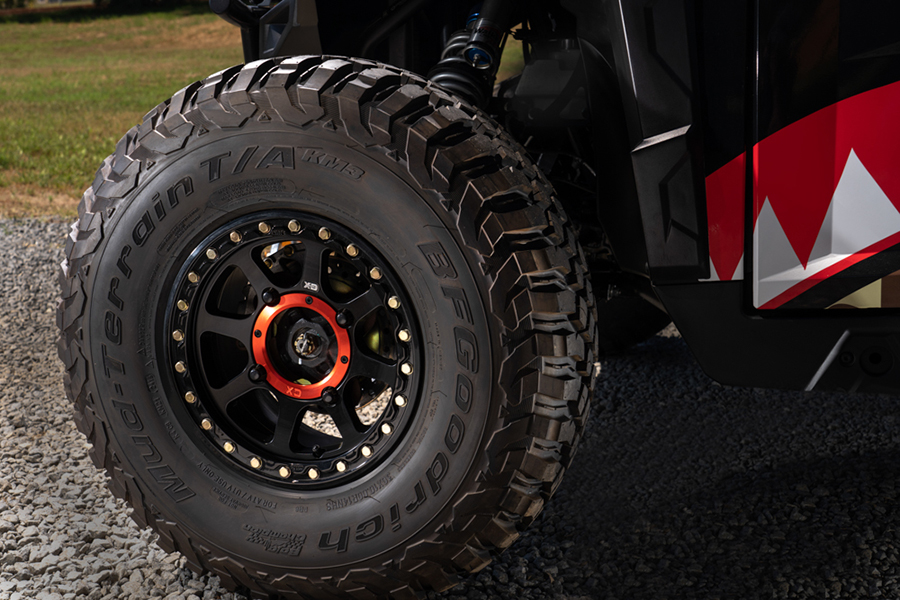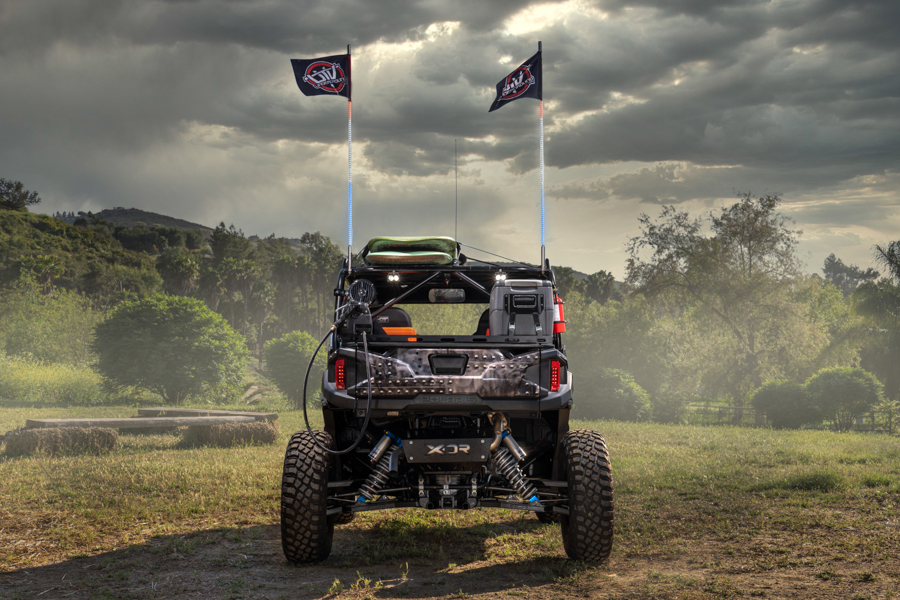 You'll also like:
Polaris Ranger Youth Side-By-Side ATV Lets Kids Play Big
Sherp Ark ATV Hauls it All, Including 22 People
Segway Powersports Unveils ATV and UTV Collection