Juiced Bikes' Hyperscrambler 2 Has Dual Batteries For Double the Fun
Juiced Bikes is under the impression that their Hyperscrambler 2 is capable of taking riders on their "most ambitious adventures." Given that the "reimagined, high-powered electric bike" is capable of a range of over 100 miles and speeds of over 30 miles per hour, it's hard to doubt that they aren't right in their assessment.
You'll also like:
BusyPeople Turns the KTM 390 Duke into a Neo-Punk Scrambler
DAB Motors Concept-E All-Electric Bike Unleashed
Steve McQueen's Badass Husqvarna Viking 360 is Up for Grabs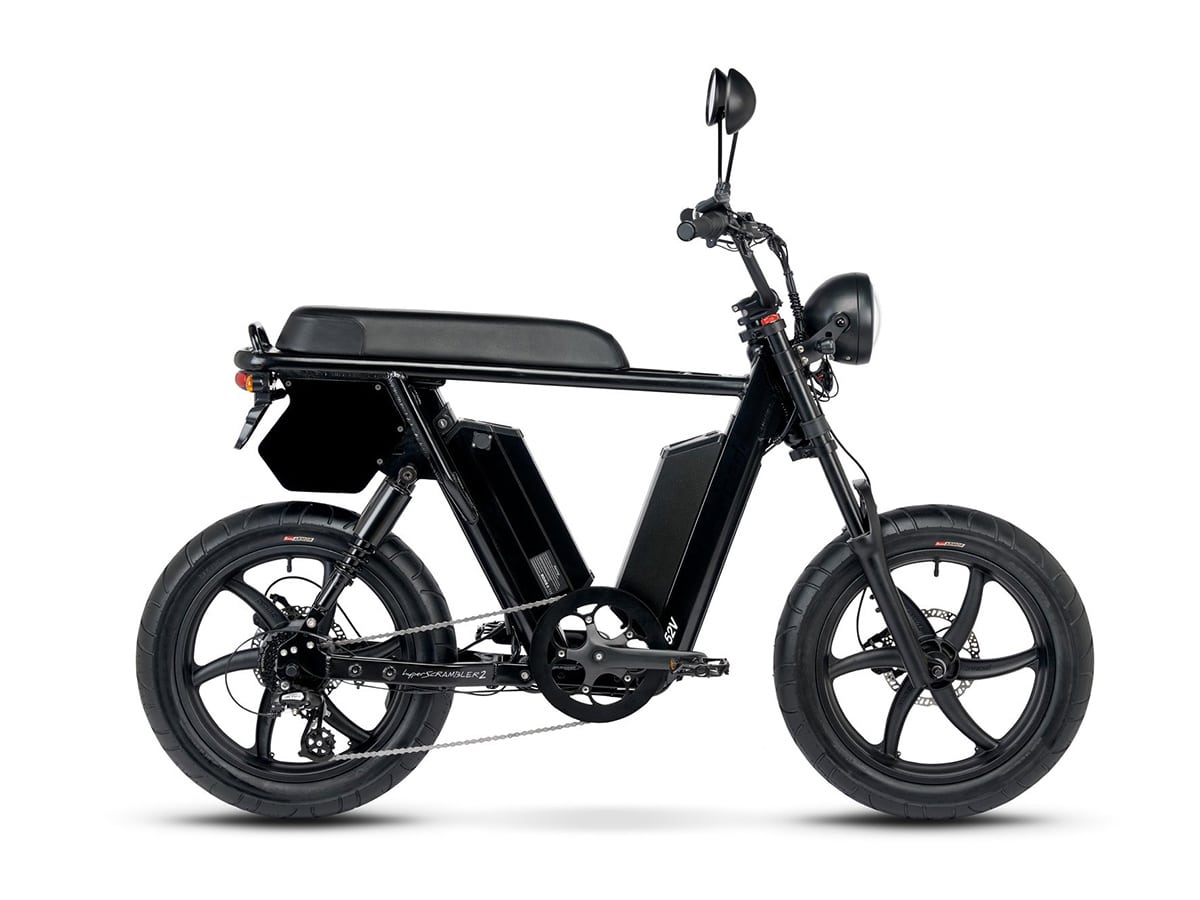 Part of what makes the Hyperscrambler 2 such a capable bike are the two 52v 19.2Ah batteries. It's these power cells that have the bike living up to its Juiced name. You can choose to use both batteries or rely on one at a time. Your choice will, of course, affect how far you can ride. The bike also features an intelligent dual-battery balancer that pulls from both battery packs proportionally. You can also charge both batteries at the same time—no having to wait up to swap out the batteries so that both are charged. And charging is a quick process. You can achieve an 80 per cent charge on both batteries in about two hours using the optional fast chargers. And when it comes time for those "ambitious adventures," you'll appreciate the dual suspension for keeping the adventure rolling smoothly.
The bikes are powered by motors designed in collaboration with Bafang Motors. The Hyperscrambler 2 comes with a 1000W custom-designed Retroblade motor. This motor has a peak power of 2000W, making it one of the most powerful e-bikes available. The Hyperscrambler 2 also has an integrated brake light, turn signals, dual rear-view mirrors, a 60T chainring, hydraulic disc brakes, and an LED headlamp. It also comes with its own security alarm and puncture resistant tires. And if you need to supplement the power, the Hyperscrambler 2 includes dual pedal sensors that make pedal assist a smooth and reactive experience. The Hyperscrambler 2 from Juiced Bikes comes in black, silver, or red and is priced at $2,999.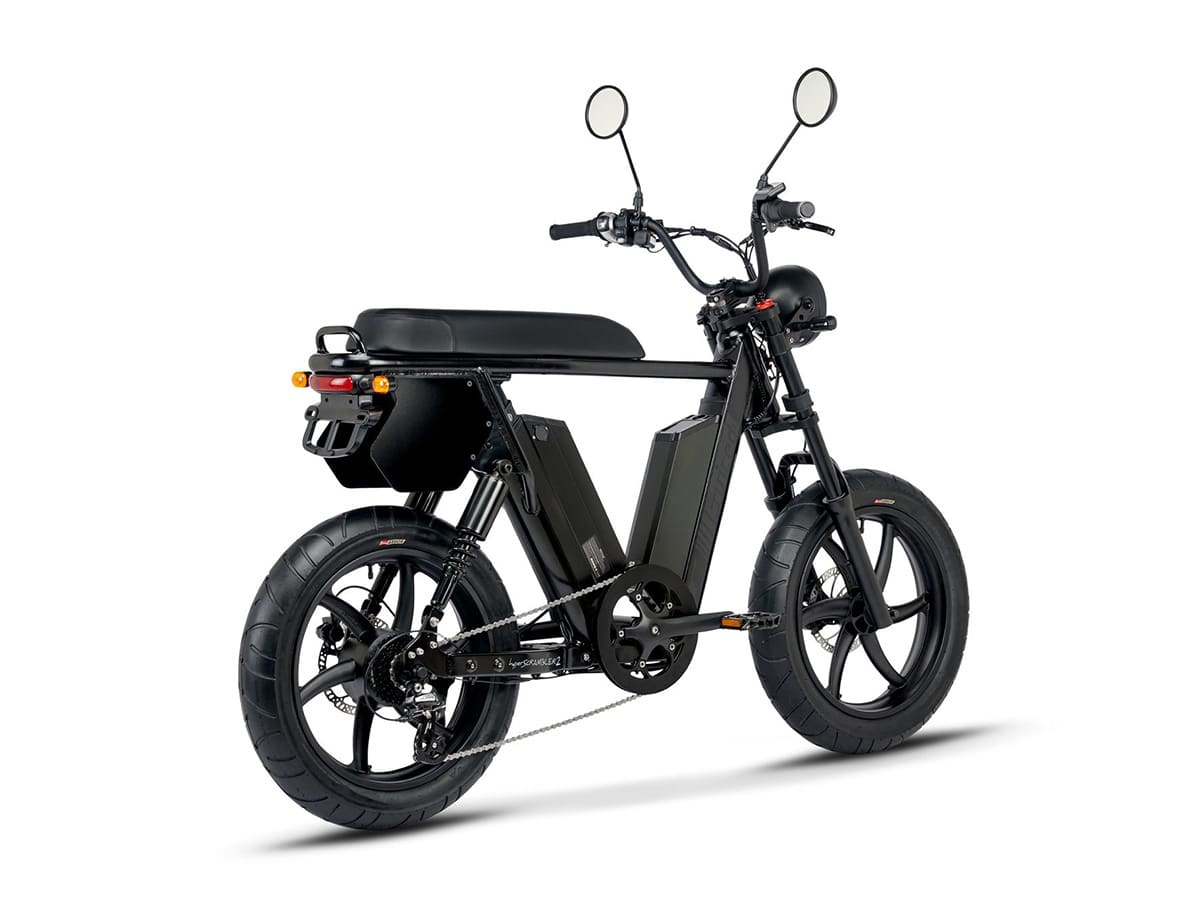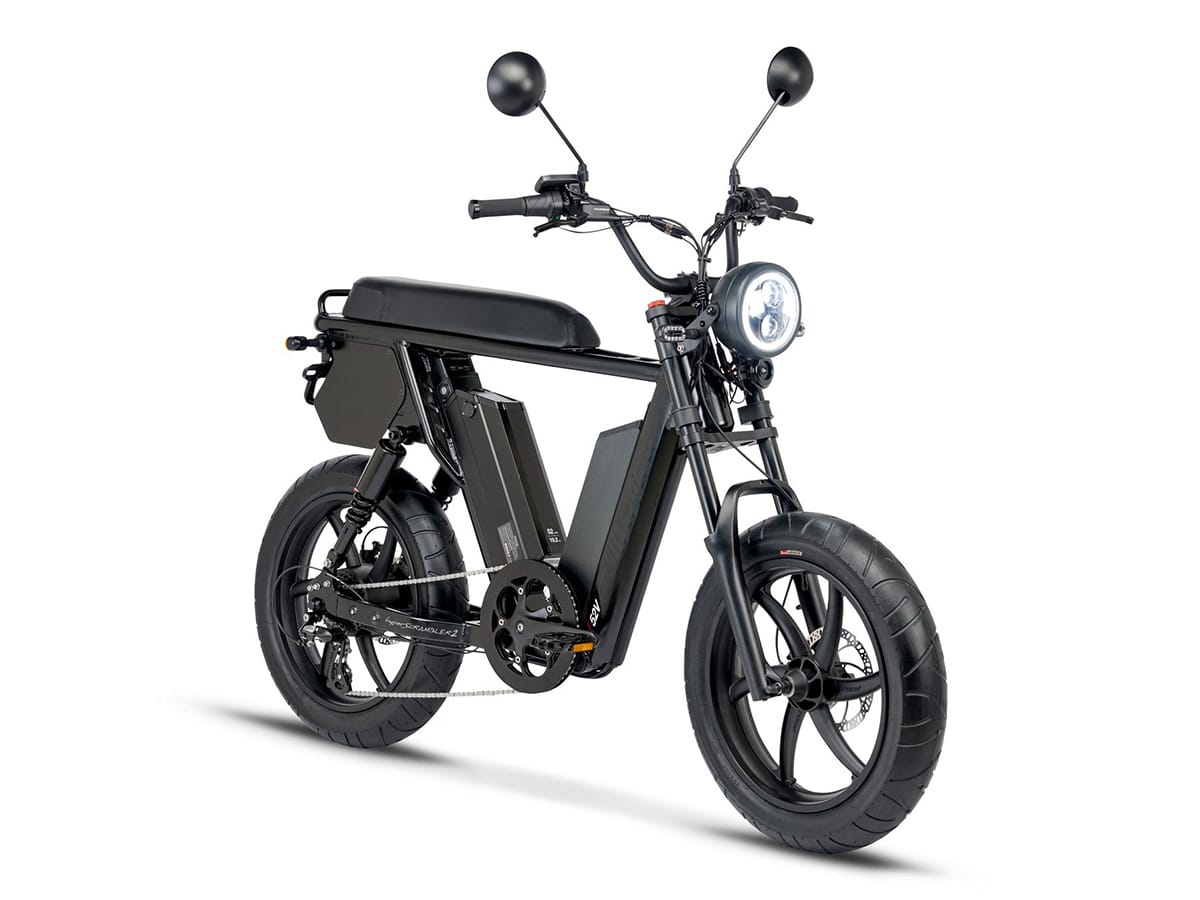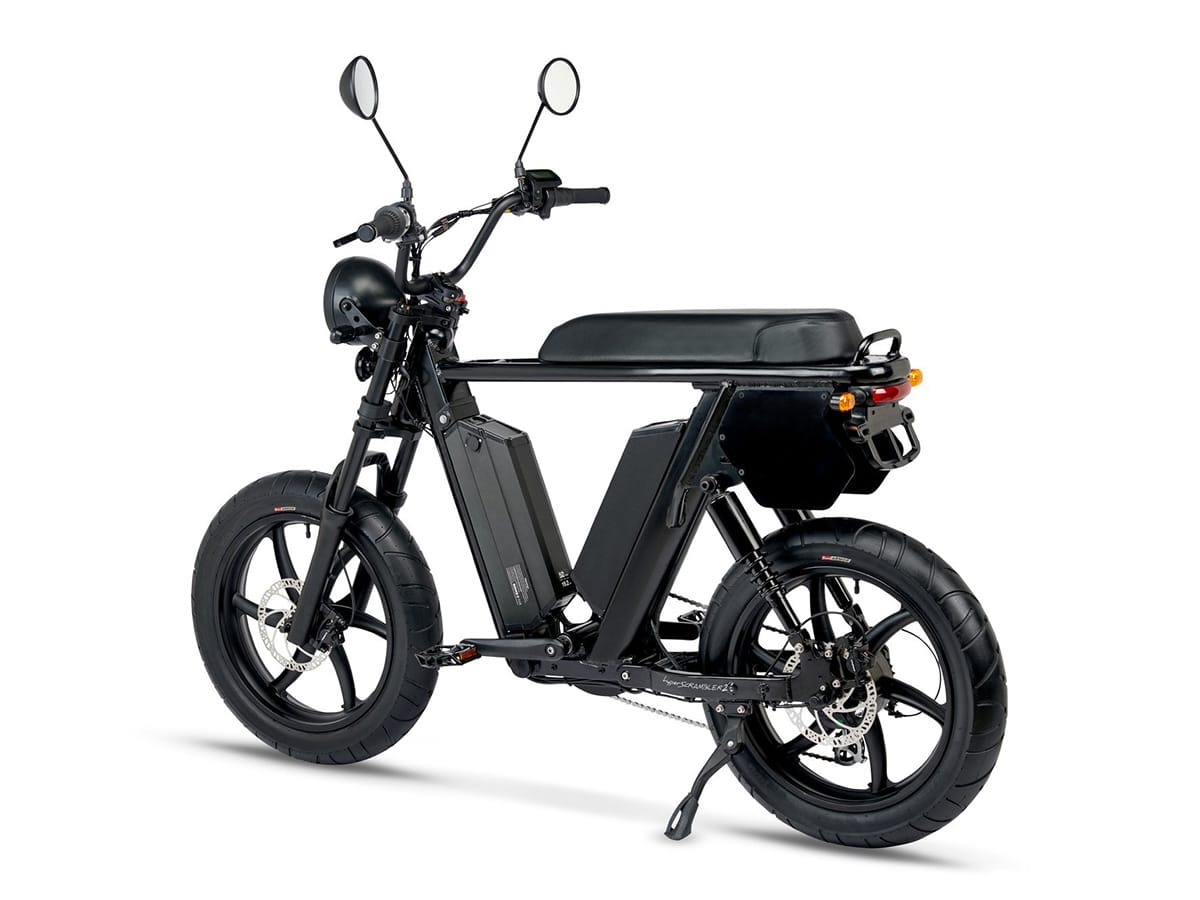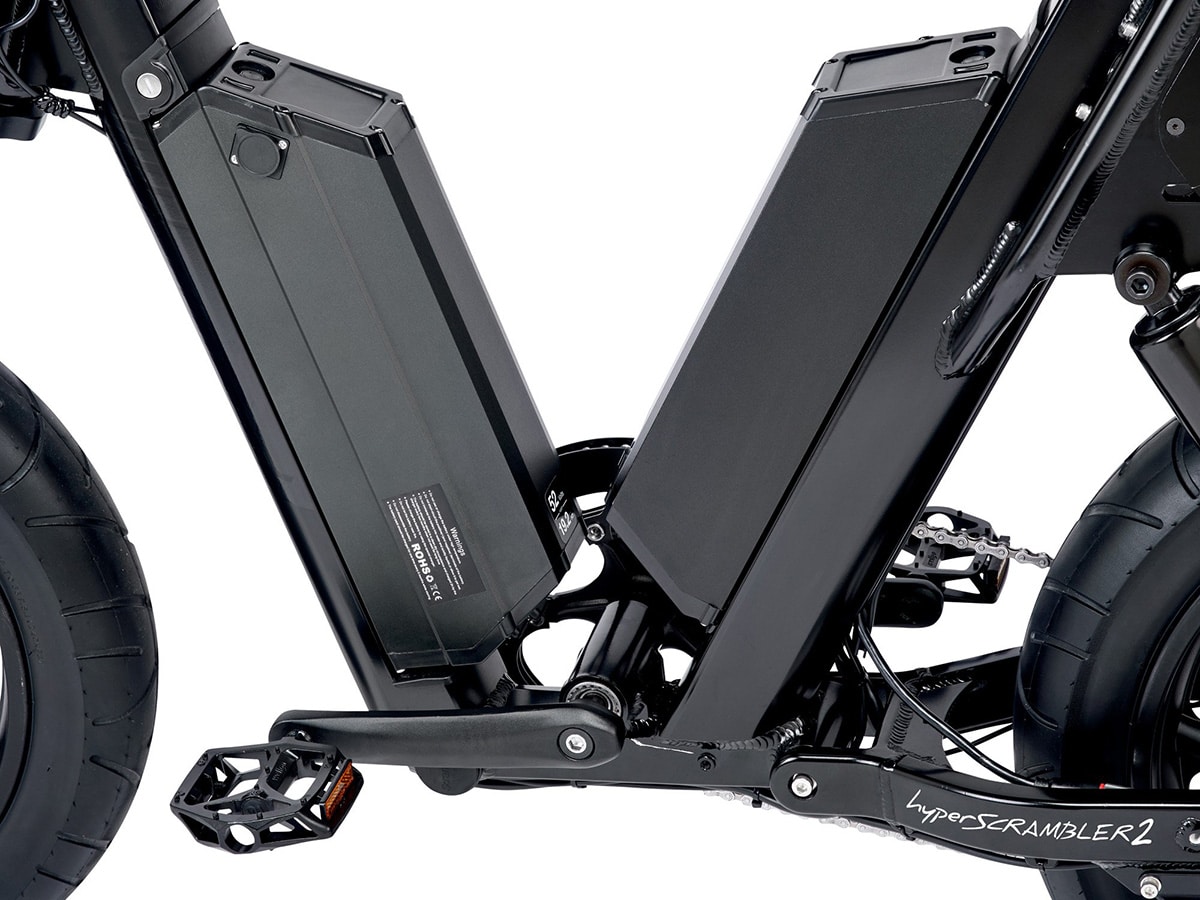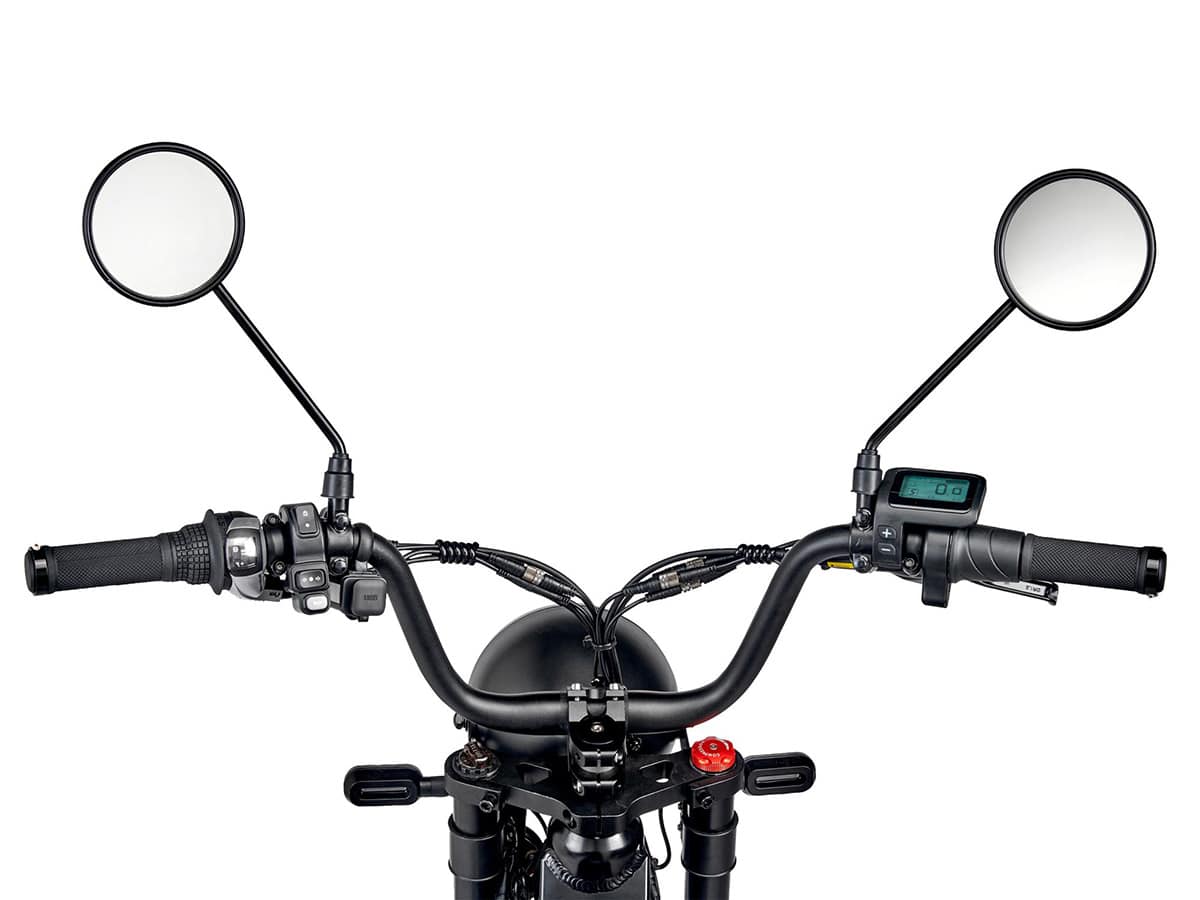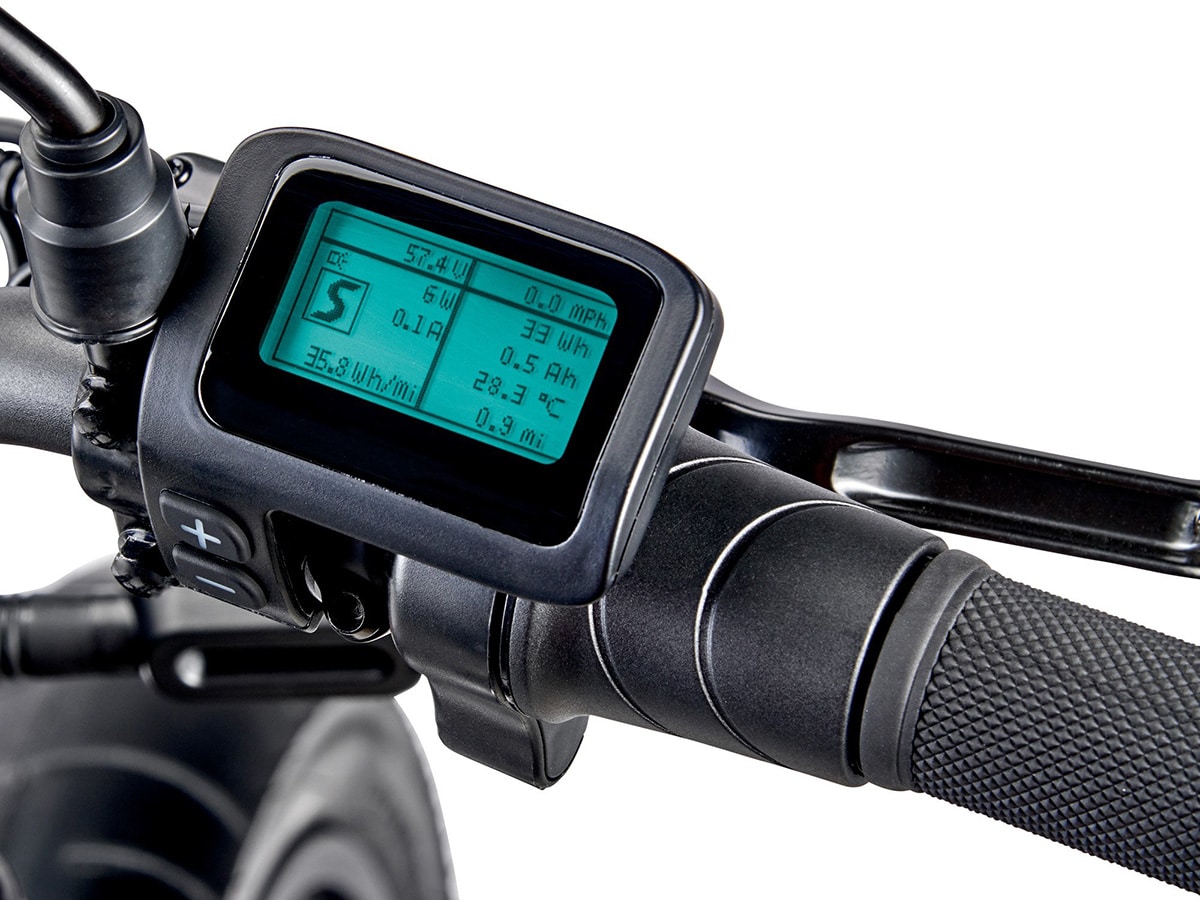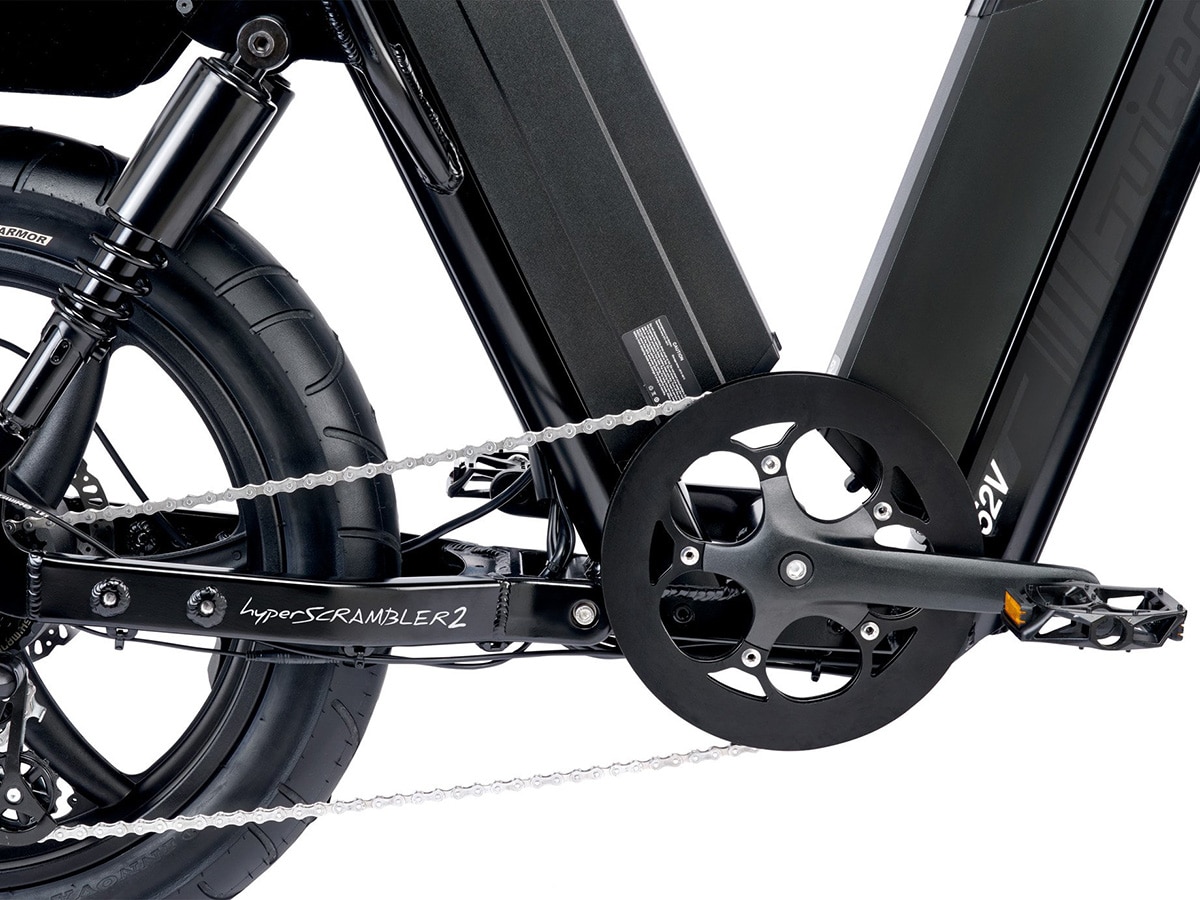 You'll also like:
BusyPeople Turns the KTM 390 Duke into a Neo-Punk Scrambler
DAB Motors Concept-E All-Electric Bike Unleashed
Steve McQueen's Badass Husqvarna Viking 360 is Up for Grabs