Embrace Your Inner Bond Villain with this 'Spectre' Land Rover Defender Tribute
When James Bond hands his ticket to the valet, you can safely assume that he will return with an Aston Martin DB5. But what would you expect the valet to return with if it was the Bond villain waiting? If you watched Spectre, you might have guessed the custom Jaguar C-X75 based on the film's car chase through the streets of Rome. You could also have guessed a modified Land Rover Defender SVX "Spectre." If you're looking to emulate a Bond villain, then here's your chance. RM Sotheby's has one of the 10 Defender Spectres for sale.
You'll also like:
Himalaya's 70th Anniversary Defender Clone is a Unique Beast
Commonwealth Classics' 1990 Land Rover Defender 110 Cops a Unique Upgrade
Ineos Resurrects the Original Defender for the Grenadier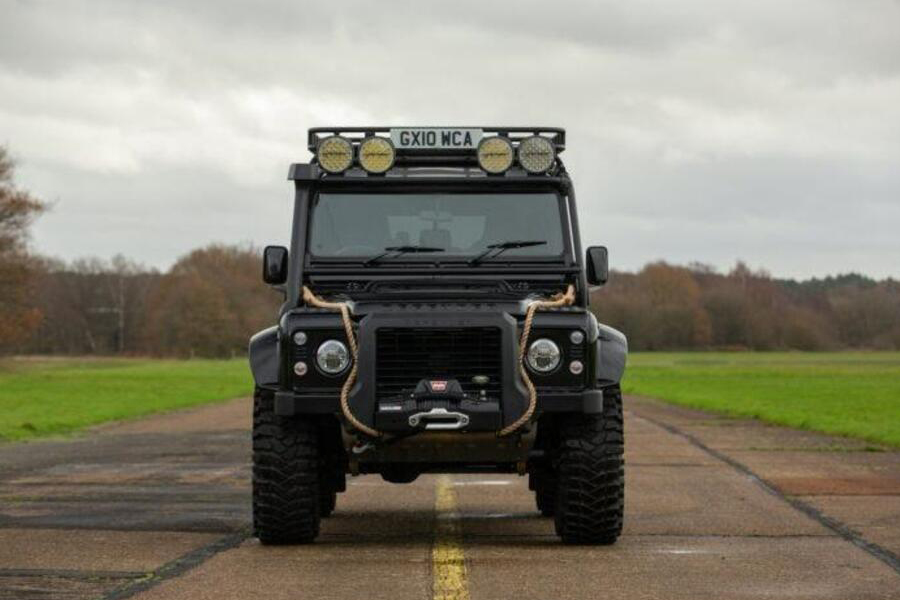 When Jaguar Land Rover's Special Vehicle Operations arm was asked to provide vehicles for Spectre, they turned to Bowler Motorsport to make the car. The commission stated simply that the Defender should be fit for a Bond villain. Bowler modified 10 Defender 110 Crew Cabs to be more sinister, bestowing upon them a wider wheel arch, an external roll cage, and 37-inch tires. Five years after the film, Richard Hayward, the director for Bowler, commissioned his team to create a final tribute version of the Defender Spectre.
Using the same base, the tribute vehicle also featured a Stage 2 engine upgrade as well as an improved ECU. A Bowler Fast Road Suspension kit was added. The Defender's transformation was completed with the addition of a Warn Zeon-10S winch, LED lighting, checker plating for the rear deck, and SVX Recaro seats. Where this car differs from the originals, however, is that it was configured for right-hand driving. This tribute model is the version being sold by RM Sotheby's.
The 2010 Land Rover Defender Spectre may not come from Q's stables, but it's still an impressive vehicle with a sense of menacing that only a true Bond villain can muster. RM Sotheby's is offering it without reserve—just be careful that you don't attract the attention of a certain MI6 agent should you buy it.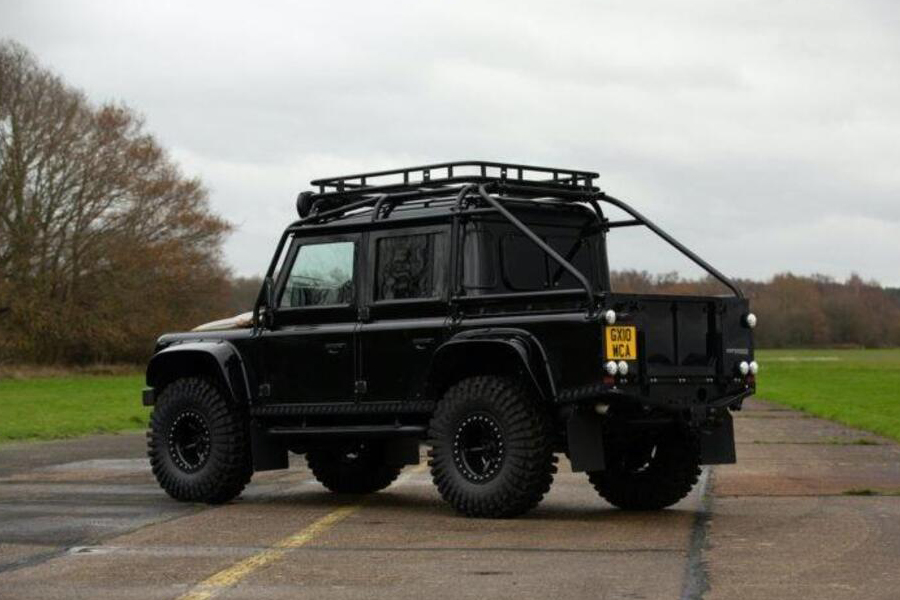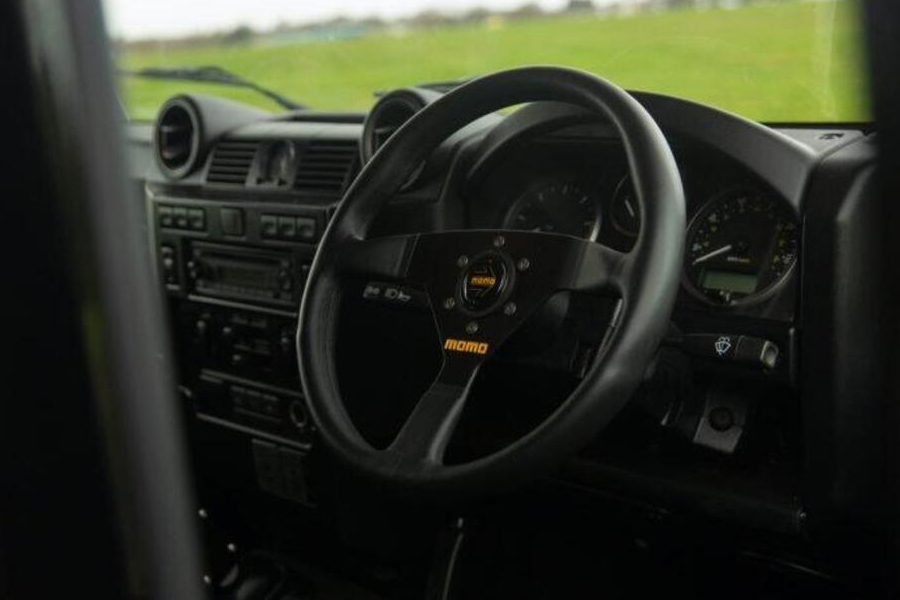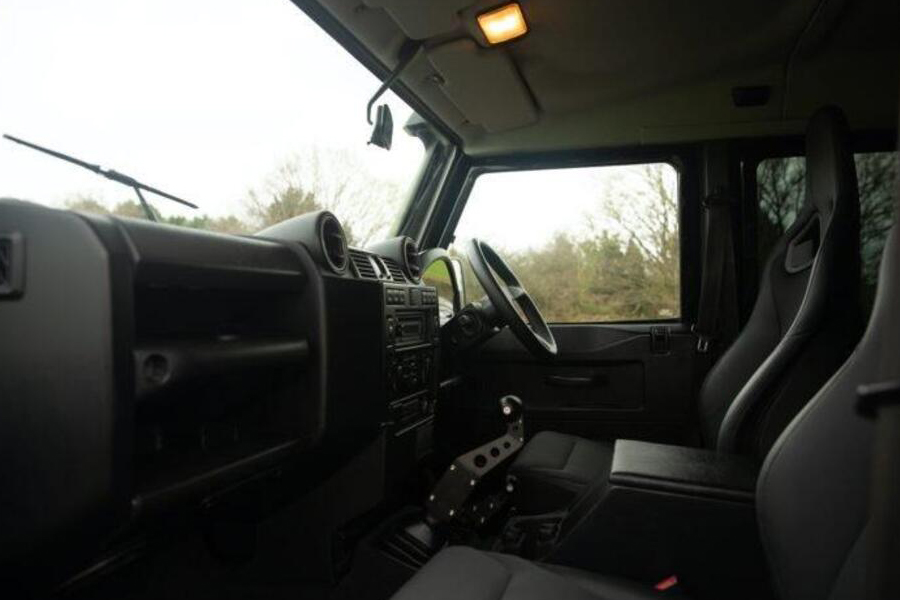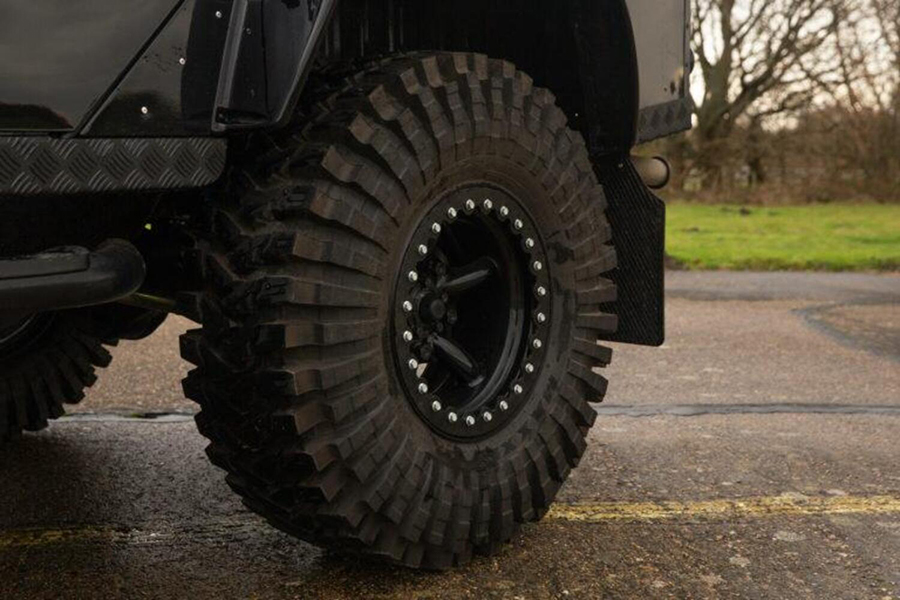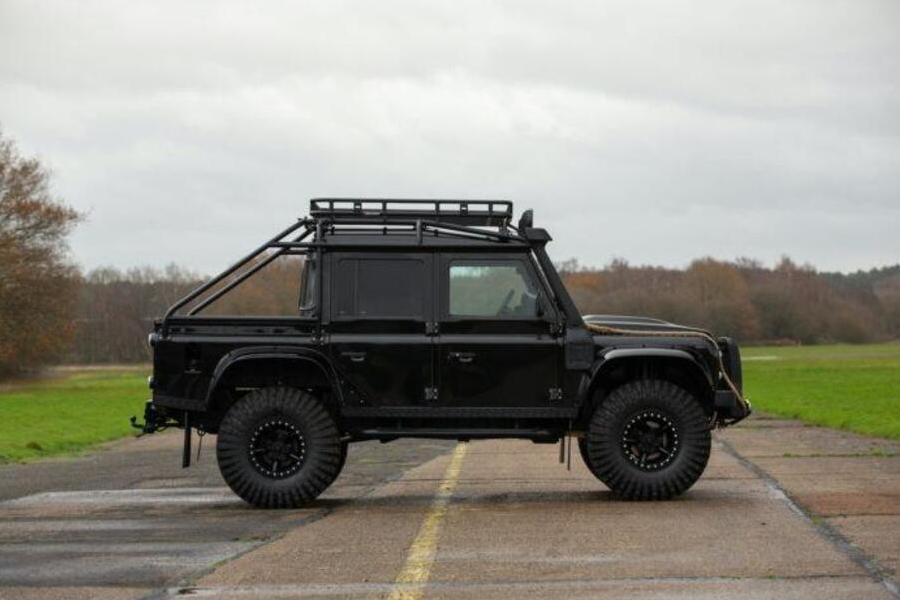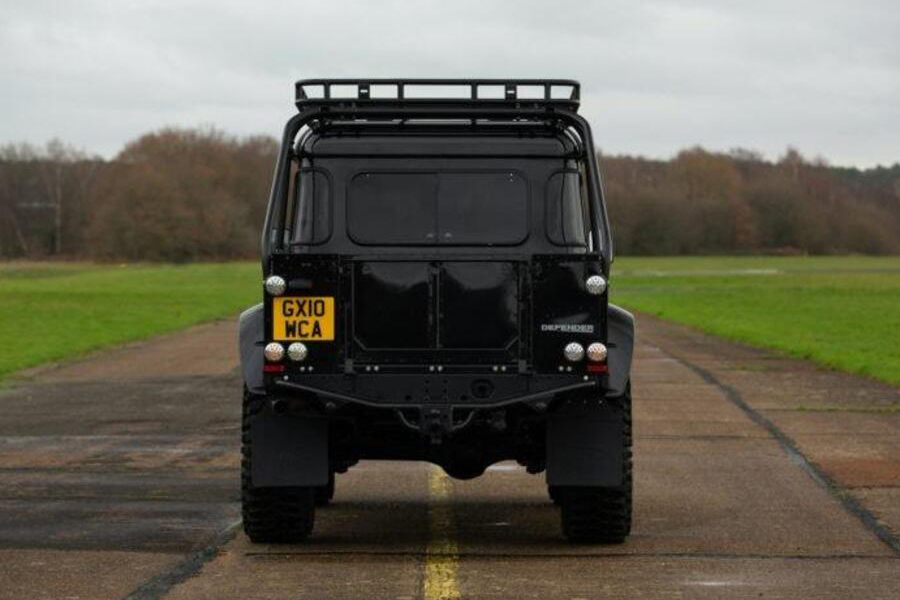 You'll also like:
Himalaya's 70th Anniversary Defender Clone is a Unique Beast
Commonwealth Classics' 1990 Land Rover Defender 110 Cops a Unique Upgrade
Ineos Resurrects the Original Defender for the Grenadier