Looking Sharp – J. Ruiter Tinnie 10 Side-by-Side Vessel
The new boat from J Ruiter is a modern take on the classic aluminium tinnie. Named the Tinnie 10 Side by Side Vessel for very good reasons, it's built from aluminium, measures 10ft in length, carries two passengers side by side and forms a perfect Isosceles triangle. It also has the added benefit of only weighing 78kg. The floor is made from oak while the hull is powder-coated black.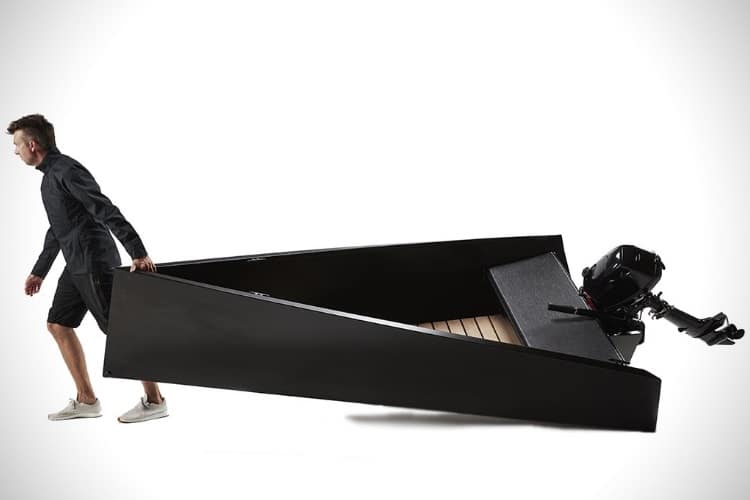 We're not entirely sure if a boat shaped like a perfect Isosceles triangle offers any benefits over the traditional design, but it certainly looks better than a silver tinnie. An optional 6hp 4-stroke engine or an electric outboard motor can be added if rowing is not your thing.
Have you subscribed to Man of Many? You can also follow us on Facebook, Twitter, Instagram, and YouTube.