Take it Personally with Mansory x BSTN Air Jordan Lawn Mower
Anymore, everyone is looking to cash in on the recognition of popular brands. That's led to any number of strange and off the wall combinations. German luxury car modification manufacturer Mansory has teamed up with German streetwear store BSTN to put together an Air Jordan riding lawn mower. The BSTN GT XI was a part of the iconic sneaker brand's 25th anniversary, and it looks every bit to be a part of the Air Jordan legacy.
You'll also like:
The Reverso Air is a Folding Sailboat You Build Yourself
Kahn Auto Combines Old and New in Land Rover Defender
Driza-Bone x Mack Truck Goes Big and Gets Home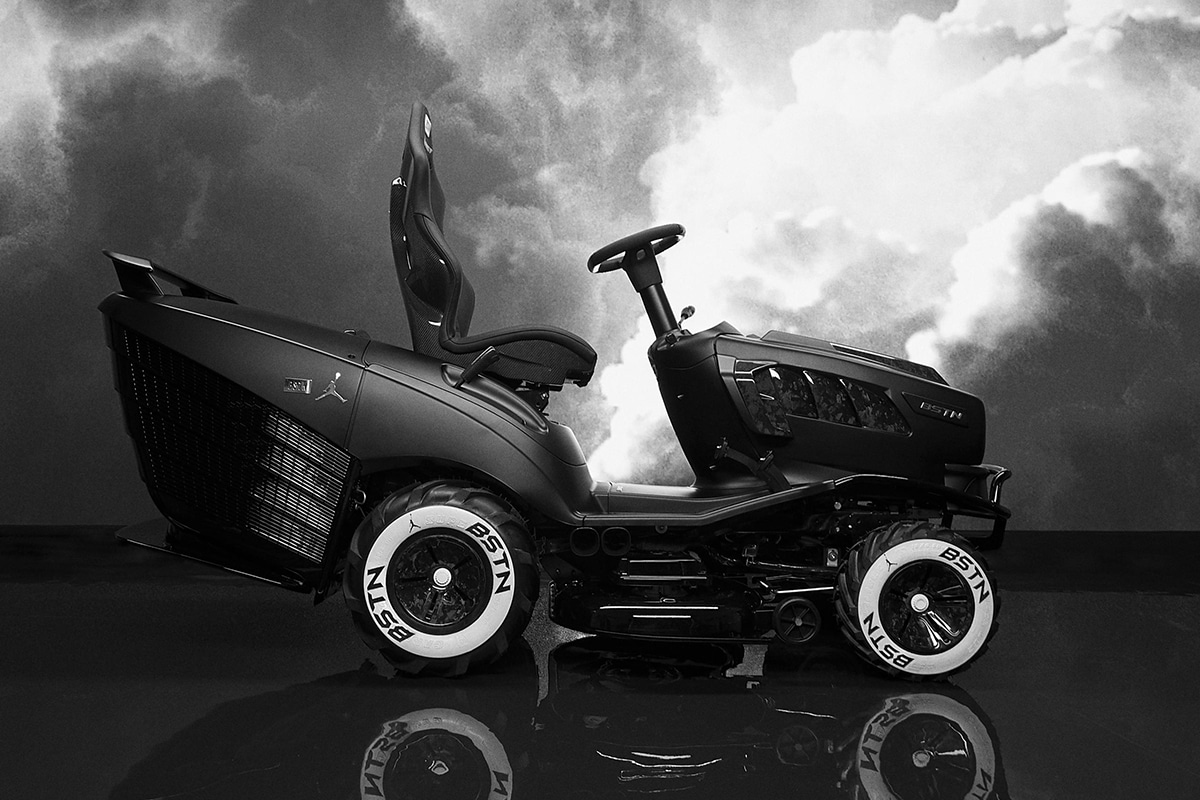 The one-off mower features a carbon-fibre racing style bucket seat that has been upholstered in black leather. The same leather wraps the steering wheel. The tires sport BSTN logos along with the Jumpman logo on their white walls. The hood has been decorated with a scoop, and the rear grass catcher is equipped with a spoiler.
Throughout the lawnmower you'll find custom carbon body parts. You'll also see plenty of silver, which is a major part of the anniversary designs for the shoes. Mansory even brought in FC Bayern Munich star Alphonso Davies, who is a big fan of the Air Jordan XIs, to market the riding mower.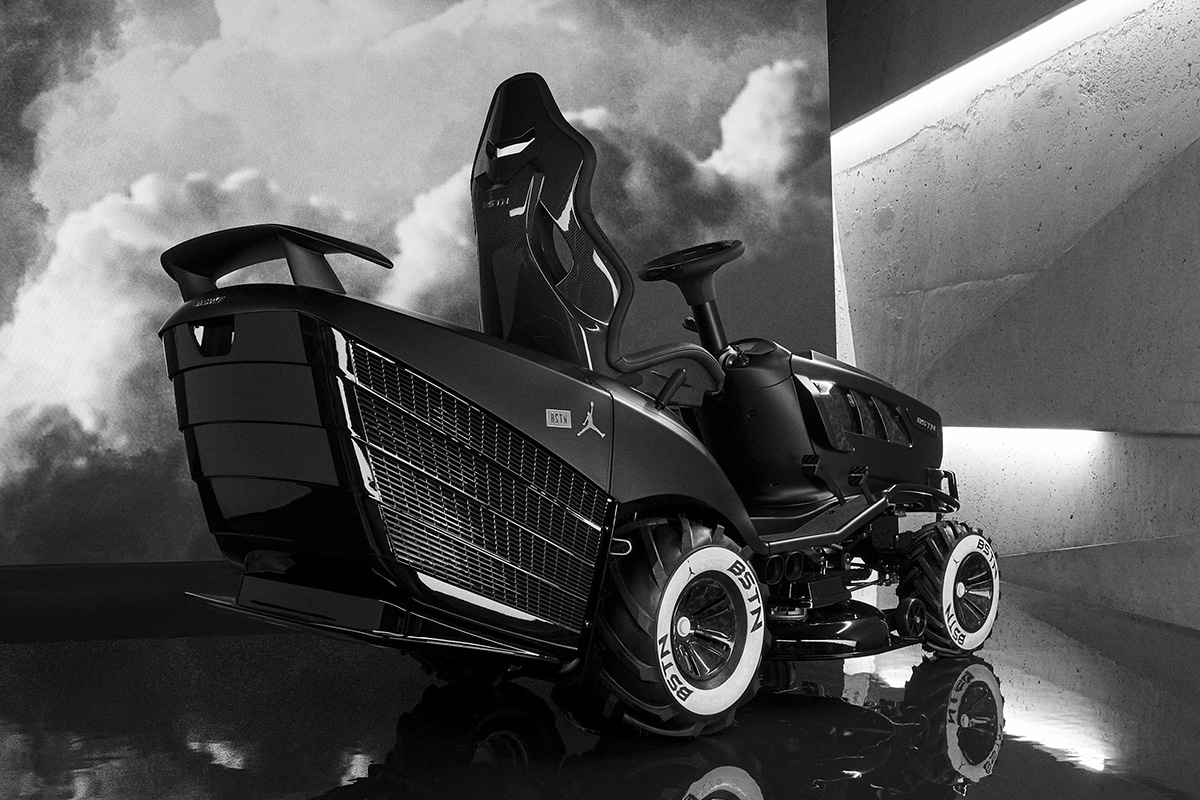 While the idea of an Air Jordan inspired riding lawn mower may seem farfetched, there's actually a history there. According to Mansory's press release, Tinker Hatfield, the designer behind the first Air Jordan sneaker, was inspired by a riding lawnmower to come up with the design.
Mansory also has a history of working on projects outside of the automotive world. In the past, they've worked on golf carts as well. Regardless of how strange this collaboration might seem, it's hard to argue with the results. The Mansory BSTN GT XI is a riding lawnmower that would make anyone want to fulfil the summertime yard work chore—that is if you are OK with taking the riding lawnmower down from the same shelf where you're keeping your own pair of Jordans.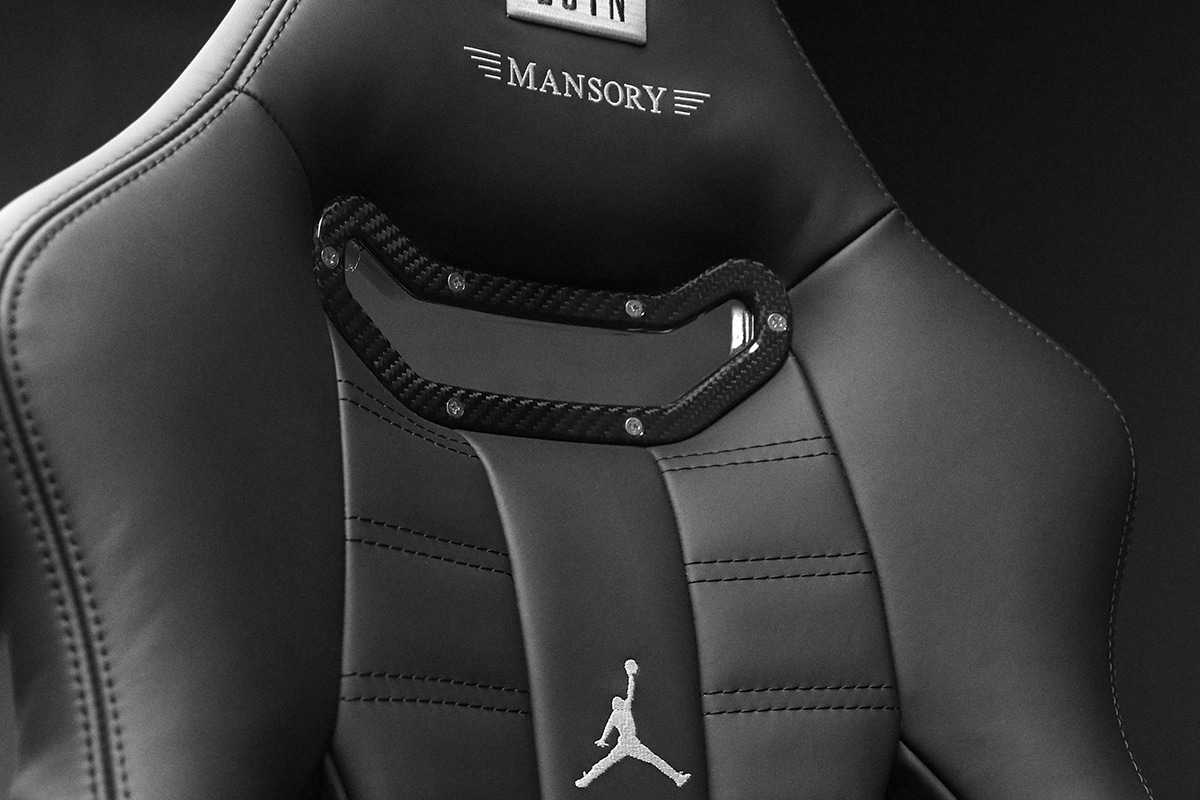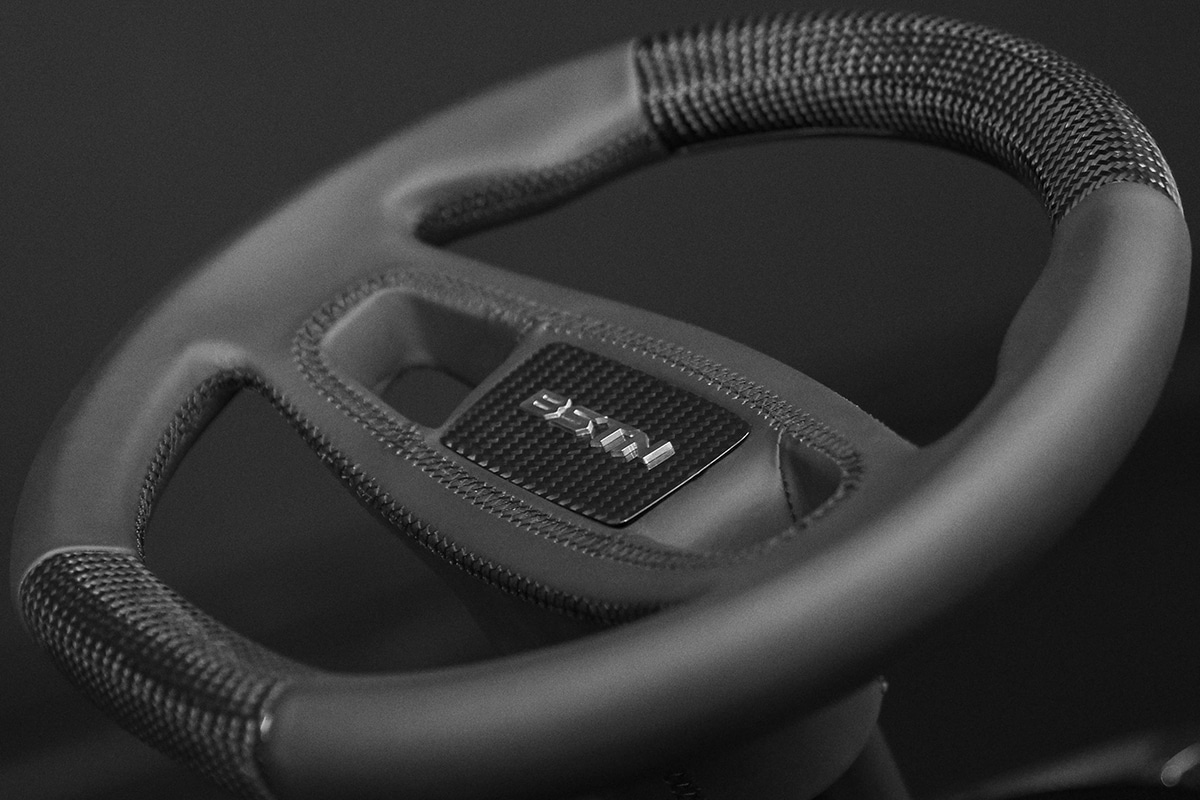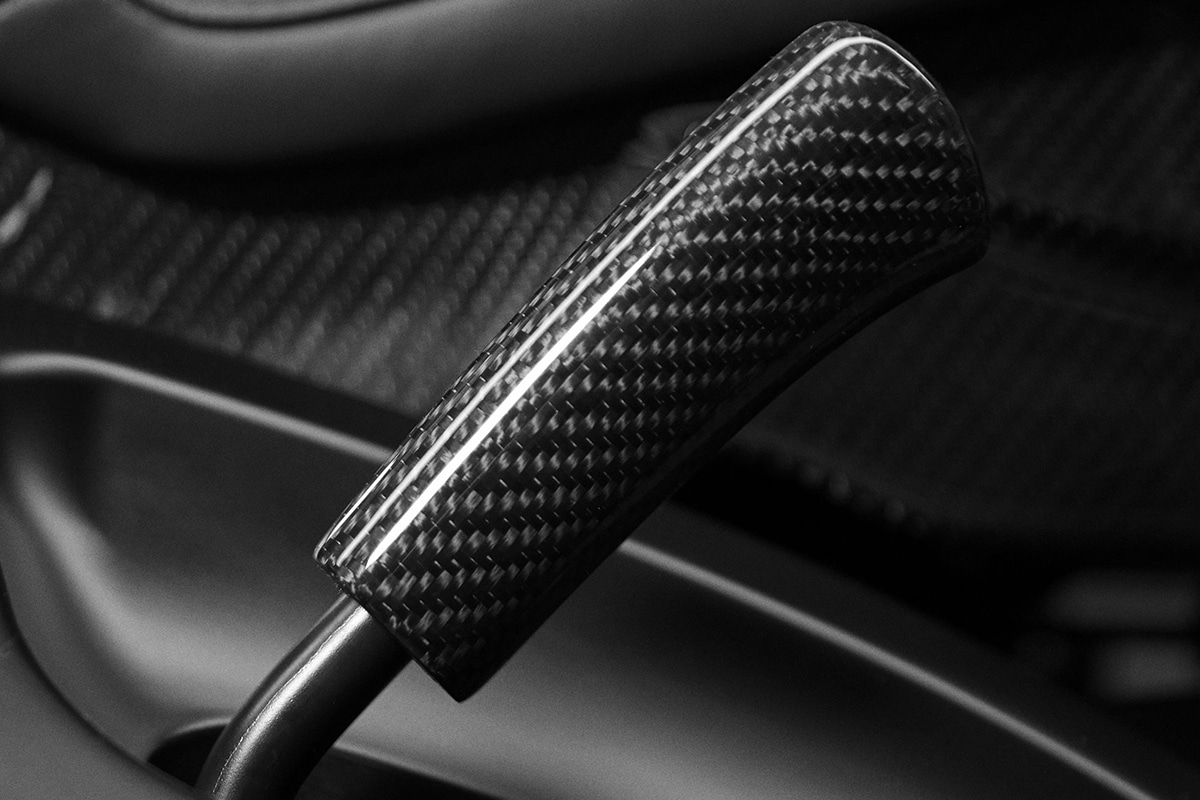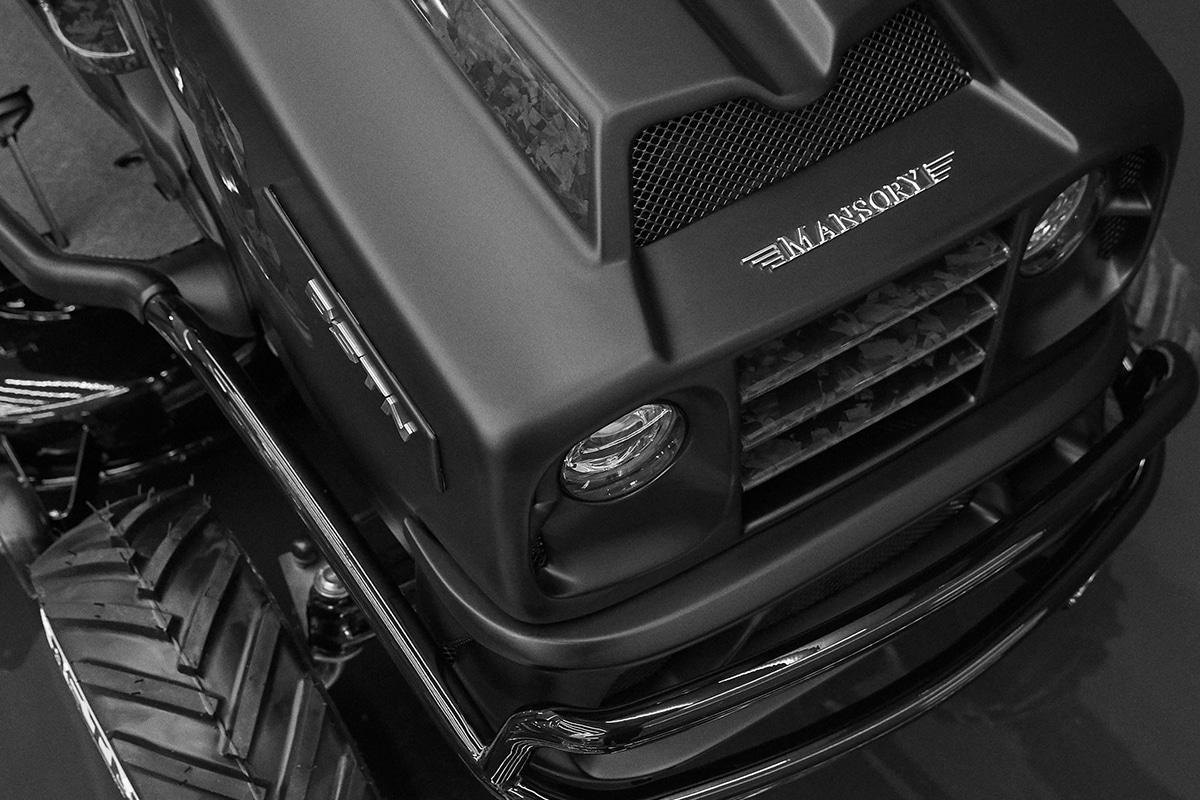 You'll also like:
11 Fastest Motorcycles You Can Actually Buy
Northbilt Customs Makes Urban Scrambler for Honda CL350F
Khyzyl Saleem Turns the Humble RAV4 into Off-Road Beast