Moonbike's Stardust is a Pint-Sized Electric Hell-Raiser
If the French startup company Moonbike had gone with a theme that was mountain or skiing themed rather than celestial, their Stardust bike might have had a name that more aptly describes what it is, such as Snowflake or Avalanche. As it is, it named its electric snow bike "Stardust." But that doesn't make this snow vehicle any less cool.
You'll also like:
Harley-Davidson's World First Pan America 1250 Unveiled
Build Your Time Machines with the LEGO Delorean
Mitsubishi 4000GT Fan Concept Brings the Nostalgia
Stardust is an electric bike outfitted with a ski in the front and a motorised tread in the back. Mounted on this bike, you'll be able to go anywhere the snow is. Perhaps it would be better to say that you can zip wherever the snow is because this bike has some chops. Equipped with an electric motor that delivers 3 kW of continuous power, the Stardust can reach speeds of up to 28 miles per hour.
There's certainly plenty of utility in this little hell raiser, but there's also plenty of fun to be had as well. Powered by a pair of removable batteries, you'll get between 11 and 22 miles of range per battery. Granted, this isn't a traditional snowmobile, but you'll still get a full day of play out of this bike. And weighing just 176 pounds, you can more easily load, transport, and unload this bike than you would be able to do with a snowmobile.
Moonbikes has another model that targets a more professional crowd and that could easily work as a Ski Patrol vehicle as it comes with a flashing light, a ski rack, a tool box, and an attachable sled. If you're not looking for a work tool, however, the Stardust will provide plenty of fun. Moonbikes hasn't announced pricing, but it has said that Stardust will be available for pre-order early next year. Its name may not describe exactly what this bike is or can do, but you'll still have plenty of fun riding it around in the snow.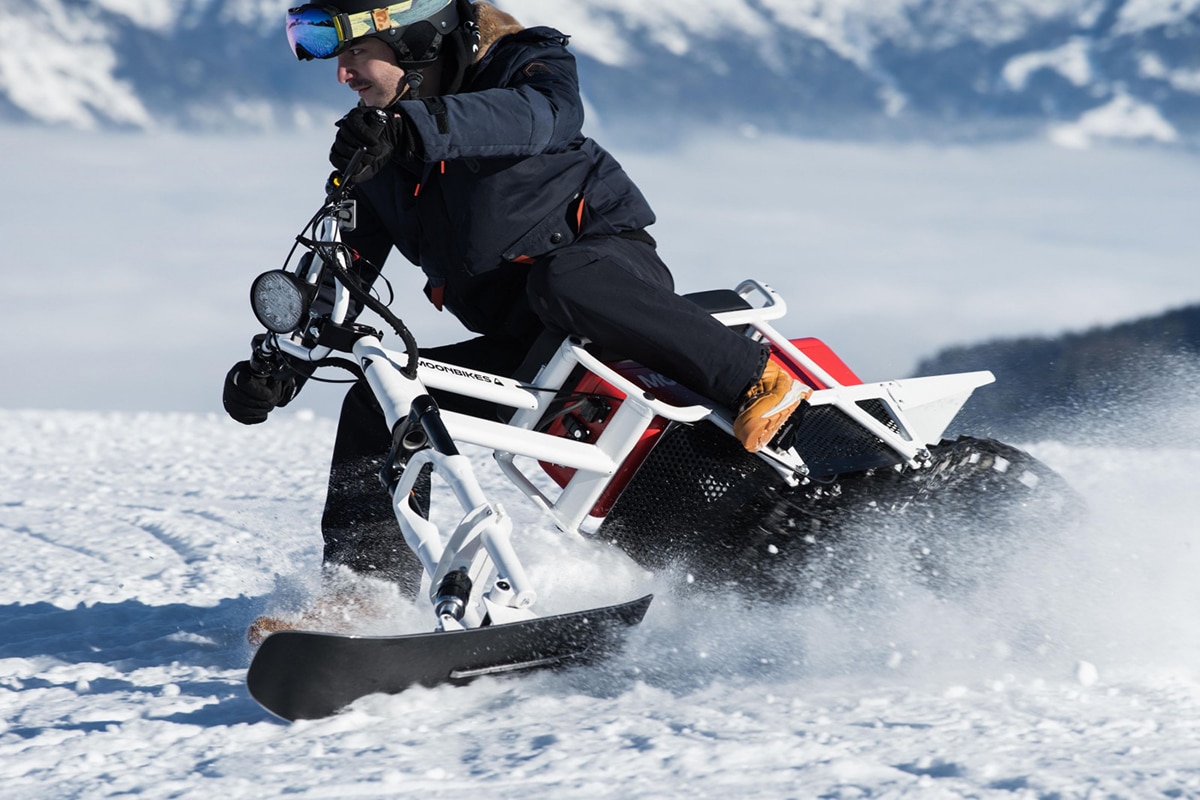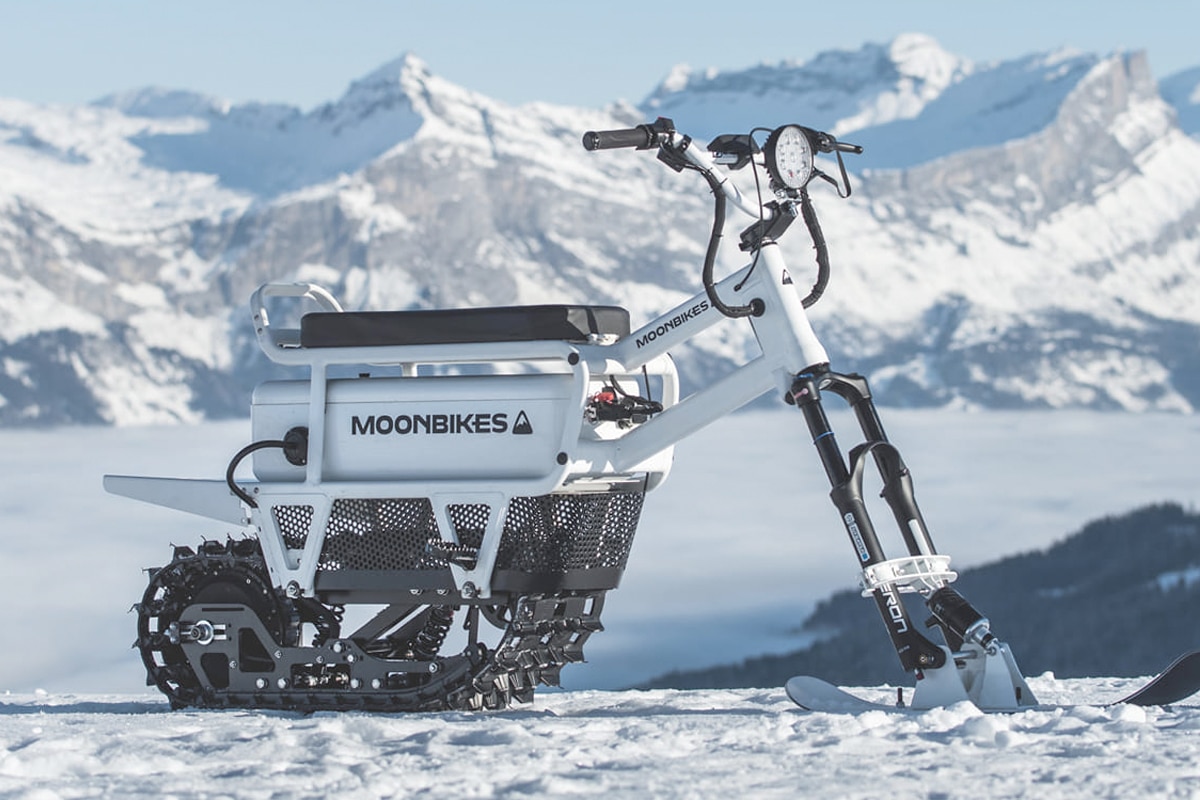 You'll also like:
Harley-Davidson's World First Pan America 1250 Unveiled
With the Heart of a GT3, the Porsche 718 Cayman GT4 RS is Made for Driving Pleasure
Burgess' 'Ragnar' Yacht is a Modern-Day Norse Legend