Adventure e-Motorcycle Concept Combines BMW and ESMC
Here's a question for the ages: What should a BMW adventure motorcycle look like? Spanish artist Iago Valino has posted his take on the answer to that question with a concept of a BMW Motorrad and ESMC Off-road Adventure e-Motorcycle. The concept is still a work in progress, with Valino working out the suspension and frame rigidity, but what he has come up with is pretty spectacular.
You'll also like:
Machine 1867 Lengthens Out the Gilera Extra Rossa 175
Ever Wondered What a Tesla Motorbike Would Look Like?
Triumph's Scrambler 1200 Bond Edition is Licensed to Thrill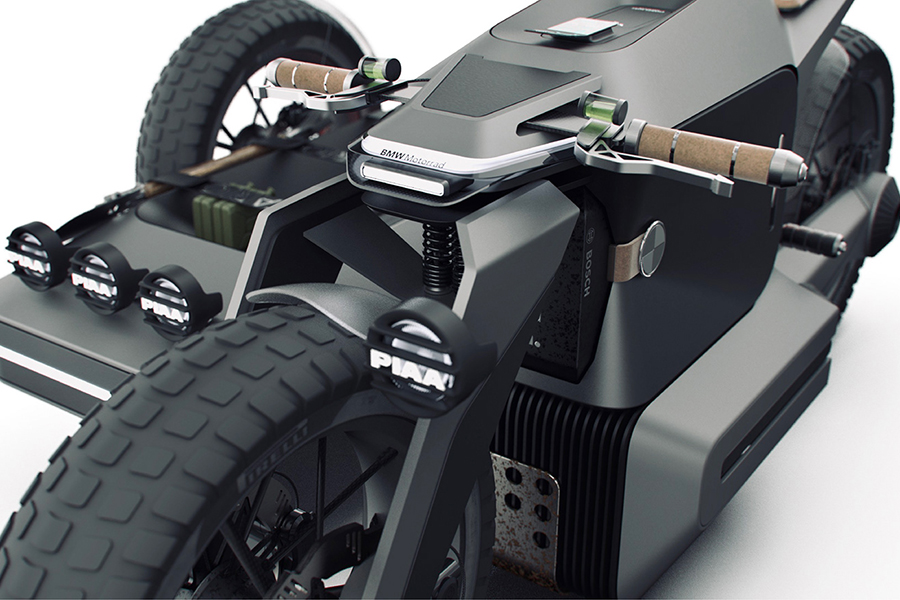 Valino started by replacing the passenger sidecar with a sidecar meant to carry tools and supplies. The sidecar consists of a flat platform with a recessed portion and straps to hold everything in. There are also three LED headlights to help illuminate the path ahead. The bike and sidecar benefit from tires that sport thick treads to provide better traction and grip on those off-roading trails that you'll be exploring. The bike also has additional clearance so that you can make it over obstacles with greater ease.
Modern accents are prolific on the bike, such as the transparent mudguards and the slate-grey paint job. Valino's vision was inspired by the BMW Motorrad, and you can see its influence, but the design is still completely unique in many aspects. It's a bit boxy, but that gives the electric bike a more futuristic vibe. Handlebar placement makes this a bike that you're almost laying on top of. The huge middle section provides plenty of room for both the electric engine and its battery, and could still potentially have some space for storage. The bike would have an 18.7kWh battery that could send power to all three wheels-bike and sidecar. When you're not adventuring, the sidecar is detachable, so this could also be a solid commuter for your everyday life. It's a different take on a bike that has been around for 80 years, and it's one that BMW should very seriously consider.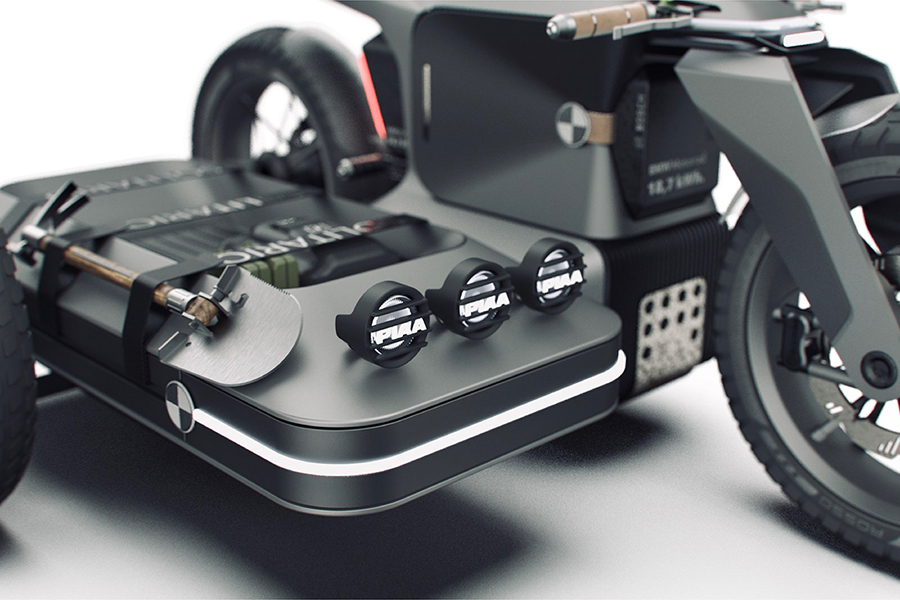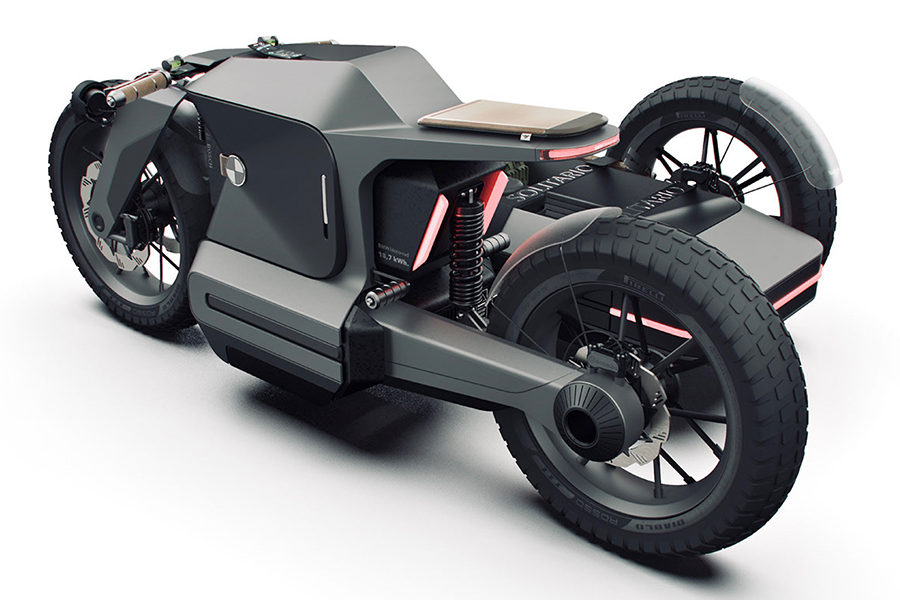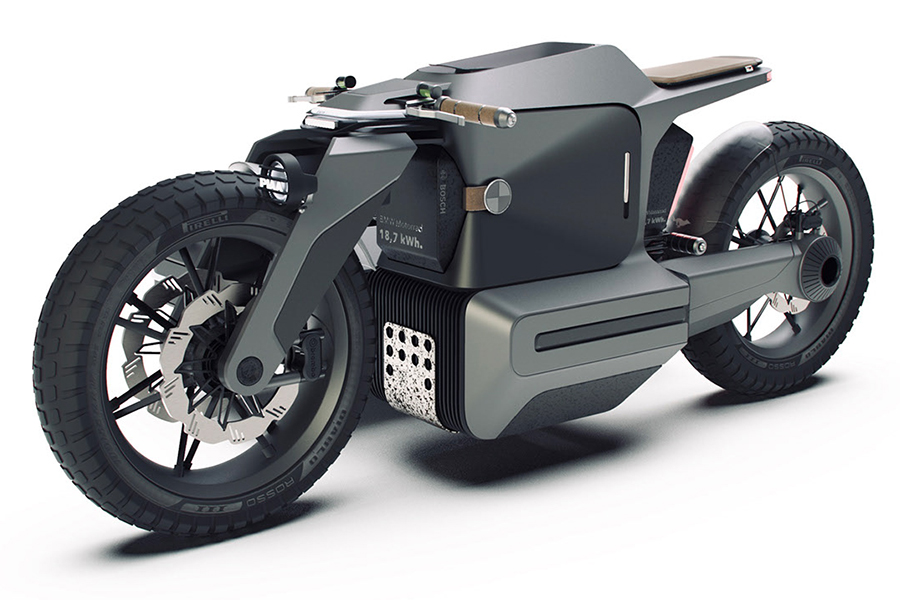 You'll also like:
Machine 1867 Lengthens Out the Gilera Extra Rossa 175
Symbolism Informs the Design of the Kawasaki KX 450 3D Core
Triumph's Scrambler 1200 Bond Edition is Licensed to Thrill