Bikebox 24 is a Space-Saving Safe House for Your Bike
With garage space at a premium, Bikebox 24 has the answer of where to store your motorcycle. Filling your garage up with your car and everything you need to store but don't have room for in your house leaves little space for your bike. Bikebox 24 is a weatherproof, secure cover for your bike. You can free up that extra space and still protect your bike.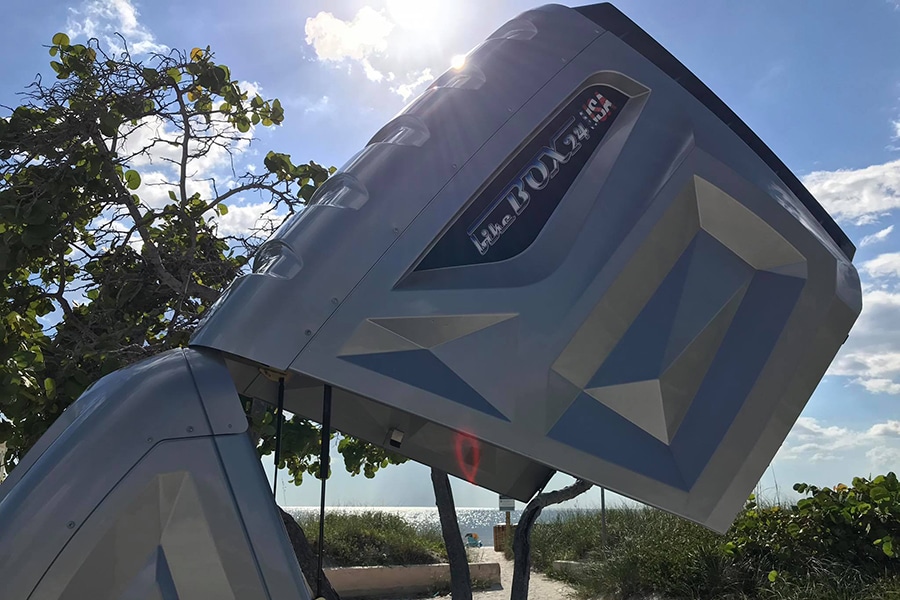 Bikebox 24 measures 2.5 meters long by 0.9 meters wide on the inside, with a height of 1.47 meters for the standard size; the XL version measures 2.65 meters X 1.25 meters X 1.55 meters. It comes in silver metallic with the rear portion in anthracite. Bikebox is easily transportable; you can pick up one of three different trailer kits for it, and it only weighs 150kg (the XL weighs 180kg). An integrated lock works to secure you bike, preventing damage or theft. The hydraulic lifts make opening and closing the unit simple.
If you need a place for your bike, or even your ATV, you might want to check out the Bikebox 24. At the price, you may even want to consider one for home and for work.