BMW Motorrad R18 Cruises into Fat-Boy Territory
BMW is taking a swing at breaking into the cruiser market with their new Motorrad R18. Even with that new focus, BMW is staying true to their heritage with plenty of options that pay homage to the boxer. According to BMW head of design Edgar Heinrich speaking at the Concorso d'Eleganza, the R18 was inspired by the R5 from 1936, and you can see the influences in the R18's fuel tank, frame, and colour scheme.
You can also see other details in the way BMW handled how the sing arm tubes connect with the drive hub, as well as the exposed drive shaft. The fork covers are also period correct, and the spoked wheels finish the look.
You'll also like:
Air Jordan Legend Tinker Hatfield 'Portlandizes' a Custom Motorcycle
Triumph's Scrambler 1200 Bond Edition is Licensed to Thrill
Switch Motorcycle's eScrambler Has Live WiFi Monitoring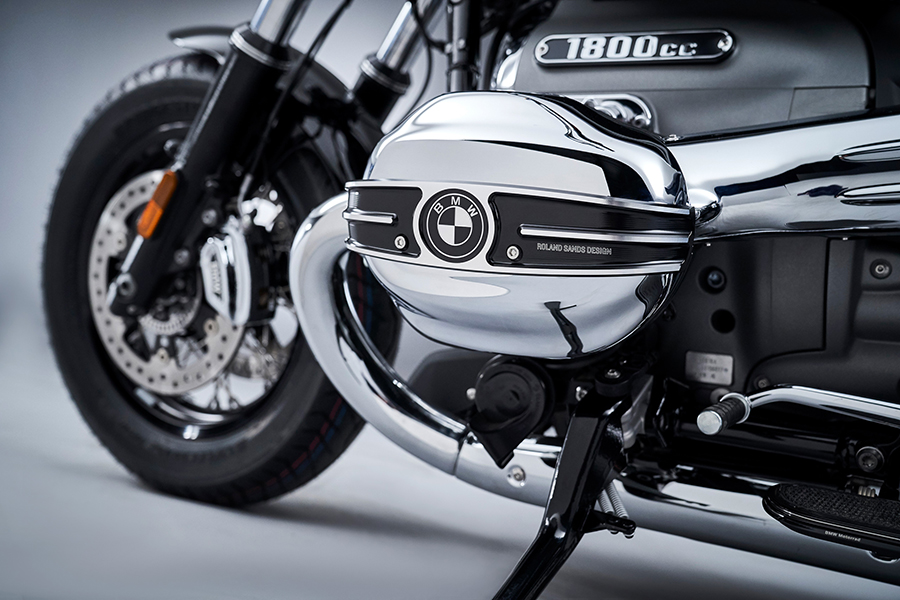 The R18 is also a big bike. If you're assuming the size is due to the engine, you're dead-on correct. The R18 has a wheelbase of just over 68 inches. It also weighs 750 pounds. The engine measures in at 1,802 cc, and it has been tuned for cruising. It offers 91 horsepower and has 50 per cent more torque than the R nineT. That quantity comes to 116 ft-lb of torque. All that performance gets this bike up and running at a top speed of 112 miles per hour with a 0 to 62 speed of 4.8 seconds.
BMW equipped the R18 with three different riding modes—Rain, Roll, and Rock—as well as switchable automatic stability control and ABS. The bike also has an anti-slip feature, called MSR, that helps to prevent skidding when you're accelerating or downshifting. The engine's power is sent to a six-speed transmission. Cooling the engine is accomplished via air and oil cooling.
The R18 will hit the market at a price that is competitive with other cruisers on the market like the Low Rider S, Fat Bobs, or the Indian Chief. The showroom bike is priced at USD$17,495, but if you want a bit more out of your bike, you can opt for the "First Edition" for USD$19,870.
BMW has also created an extensive catalogue of bolt-on parts, many of which come from partners like Roland Sands Design, Vance & Hines, and Mustang Seats. It's an impressive start for breaking into the cruiser market. It won't be long before you see the R18 throttling down the highway alongside other big bikes.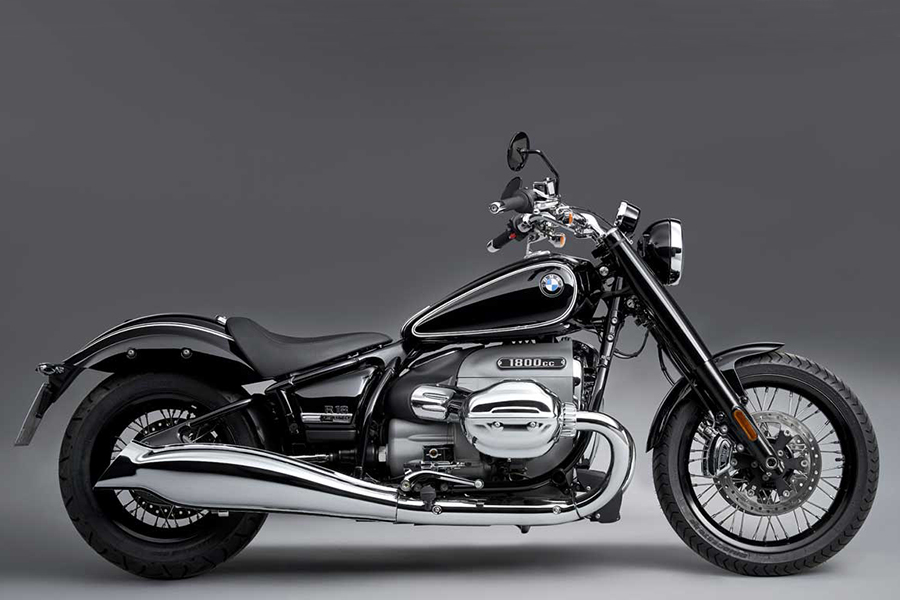 You'll also like:
Brekr Breaks the Mold with Model B Electric Bike
Triumph's Scrambler 1200 Bond Edition is Licensed to Thrill
Switch Motorcycle's eScrambler Has Live WiFi Monitoring