DAB Motors Concept-E All-Electric Bike Unleashed
There's no rule that says that an electric motorcycle has to look like its gas-powered sibling. French design agency Outercraft took that to heart when working with DAB Motors to create their electric motorcycle, the Concept-E. "Creating an electric model allows freedom from the usual design codes," says Pierrick Pichaureaux, the head of design for Outercraft. "Integration constraints which differ to those on a gas motorcycle, enables us to use sober and fluid lines placing the Concept-E in a technological urban universe." To tackle the problem of how to design an electric motorcycle that's not beholden to established gas bike design limitations, Outercraft used two lines to create two dynamics—a horizontal line to keep things simple and an oblique line that creates a sense of lithe speed and lightness.
You'll also like:
Evel Knievel's Record-Breaking Motorcycle is Up For Auction
Harley-Davidson's New Sportster S is Born to Be (a Little) Wild
Triumph Brings Back Steve McQueen Cool for Scrambler 1200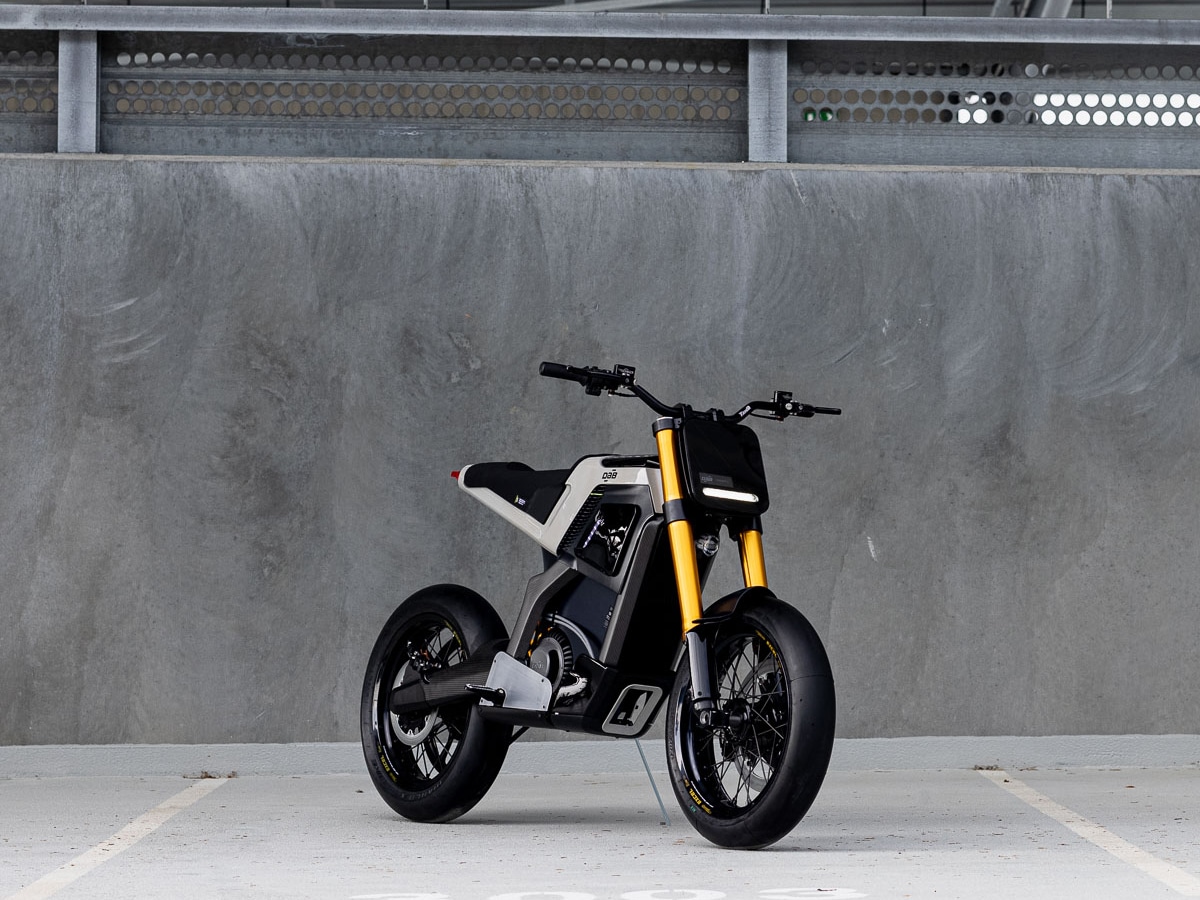 The bike isn't just a design exercise, though. DAB didn't hold back on the electric power drive for the Concept-E. Powering this bike is a 10 kW motor connected to a Gates belt drive and charged by a 51.8V lithium-ion battery. The electric setup offers a range of 68 miles on a full charge while the engine also has the gumption to get up to a top speed of 65 miles per hour.
All told, the Concept-E's power system is the legal equivalent of a 125cc engine. Supporting the engine is an Ohlins suspension combined with a Berlinger CNC aluminium brake for stopping power. An LED speedometer sits on top of the triple trees, and the bike's back end tops off with a translucent red light reminiscent of those found on a supercar. A more modern feel for the bike is established by the single-line headlight in the front.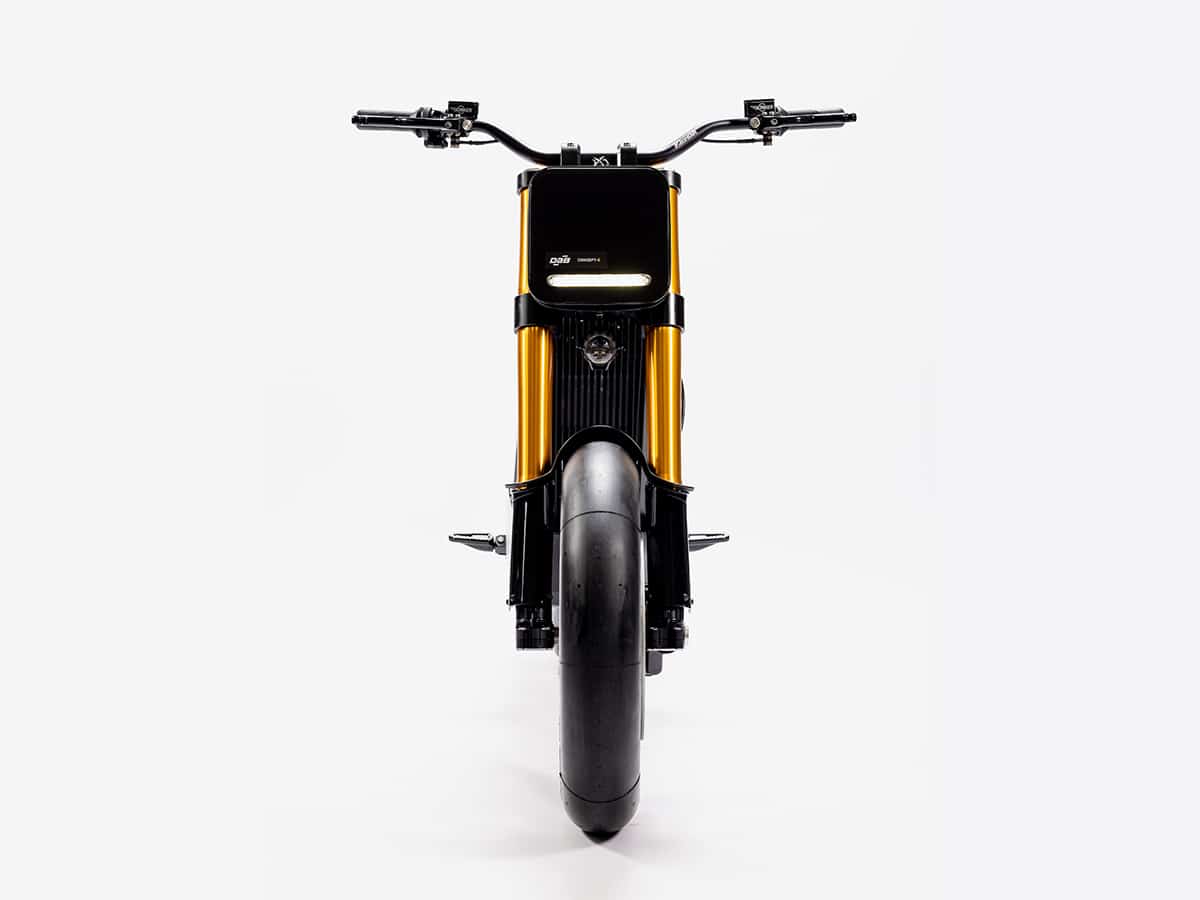 "For me, electricity is the future of urban mobility, bringing new sensations to the pleasure of driving," Simon Dabadie, CEO and founder of DAB Motors said. "Our aim is to expand the possibilities of electric machines by targeting a new type of user."
The Concept-E represents DAB's movement toward an electric future. This move not only has a new look, but also a new sound—one that's near silent thanks to the electric motor and to the expertly milled and assembled parts. From what DAB has shown, that electric future isn't just here, it's a completely new look as well.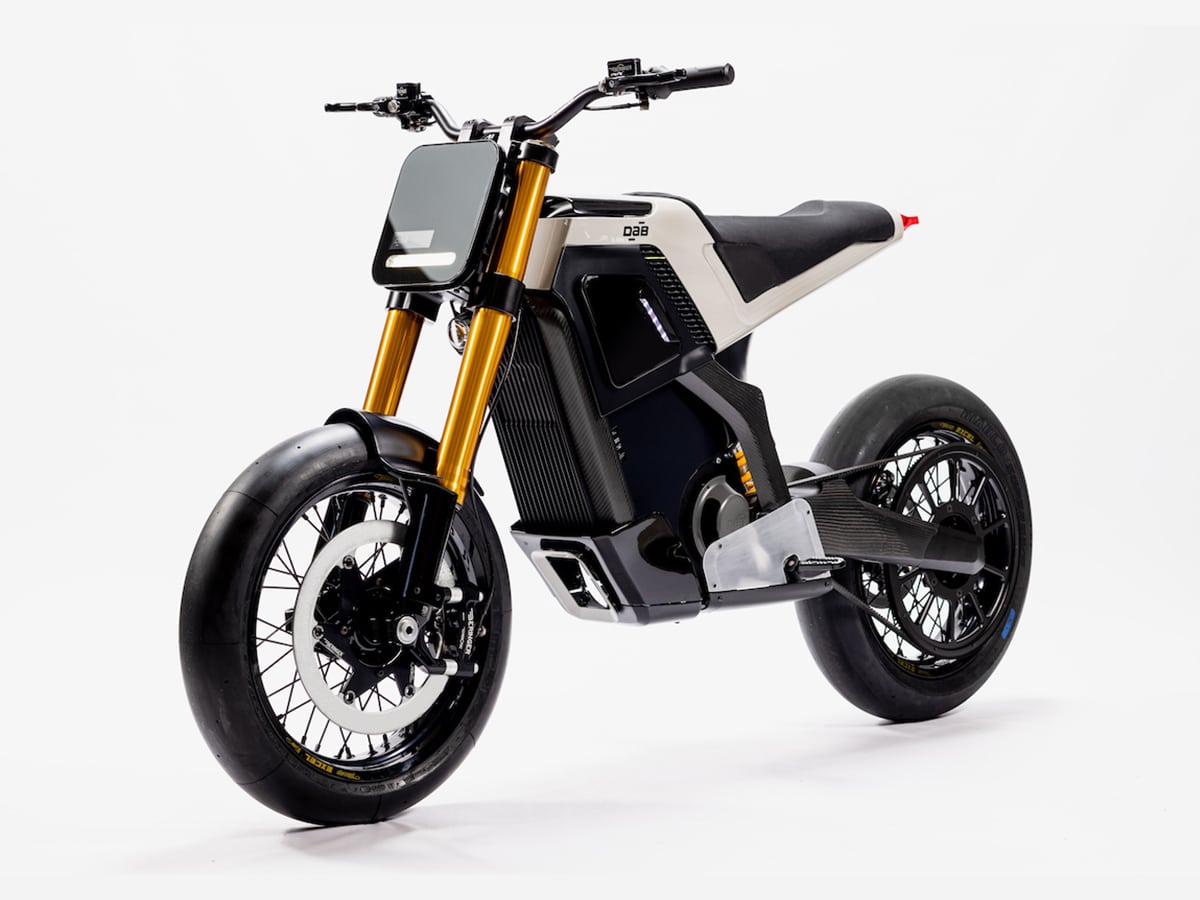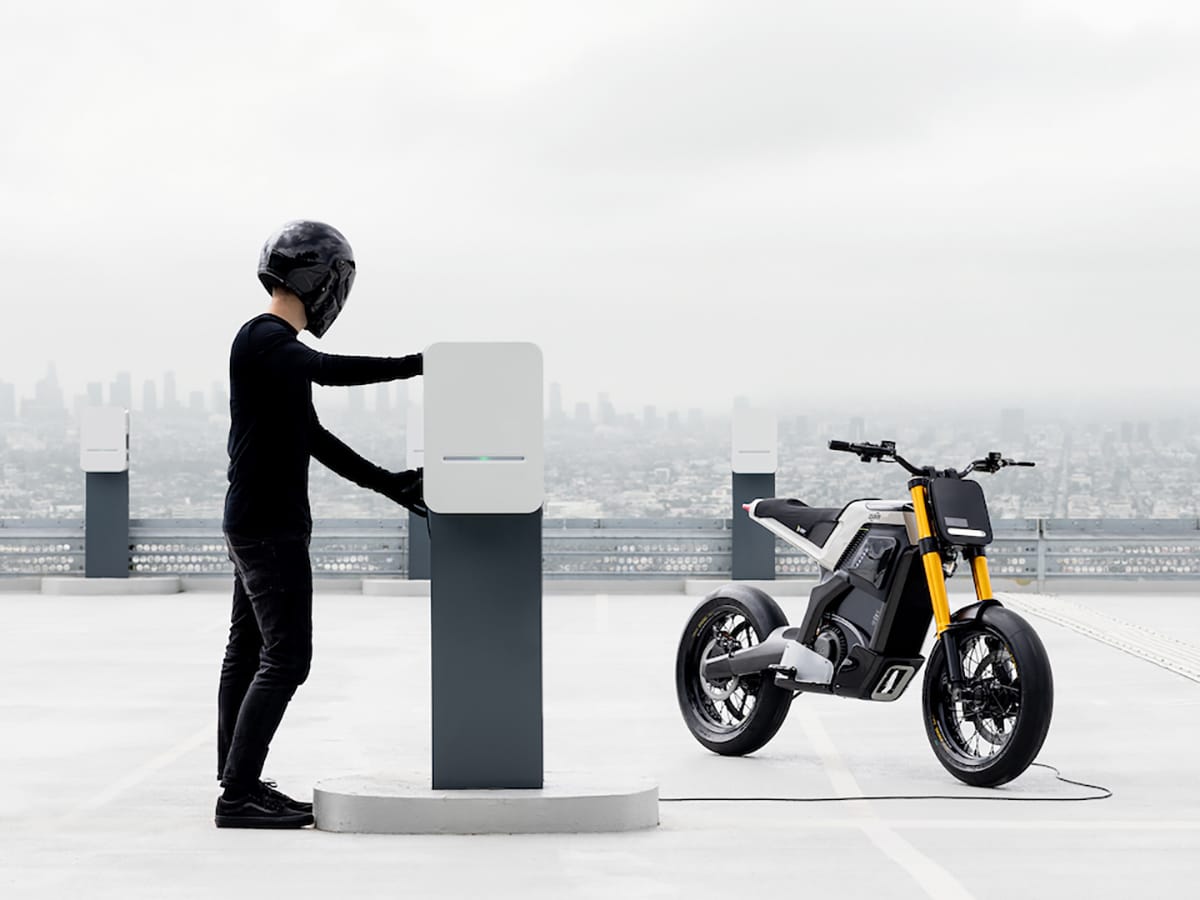 You'll also like:
Evel Knievel's Record-Breaking Motorcycle is Up For Auction
Harley-Davidson's New Sportster S is Born to Be (a Little) Wild
Triumph Brings Back Steve McQueen Cool for Scrambler 1200