Deus ex Machina x Zero SR/S is Made From a Single Carbon-Fibre Piece
Sometimes you just know that something needs to be done. The partnership between Zero Motorcycles, a company specialising in electric motorcycles and powertrains, and Deus ex Machina's Venice Beach location is just such an occurrence.
"When I met the guys out at Pike's Peak and really got a good look at the bike I thought, that bike is the perfect platform to build something with because there's no gas tank and there's this trellis frame that's beautiful and everything comes off and there's nothing there," explains Michael "Woolie" Woolaway, the co-founder and former US Motorcycle Director for Deus ex Machina. "So in my mind quietly, I was thinking, I'd love to do something with that bike because it's a blank sheet of paper." Fortunately, Woolaway didn't just keep his thoughts to himself, and as a result we now have the Deus ex Machina Zero SR/S.
You'll also like:
Crooked Motorcycles Custom BMW K100 is Stealthy Beauty
Harley-Davidson's World First Pan America 1250 Unveiled
37 Cool Motorcycle Helmets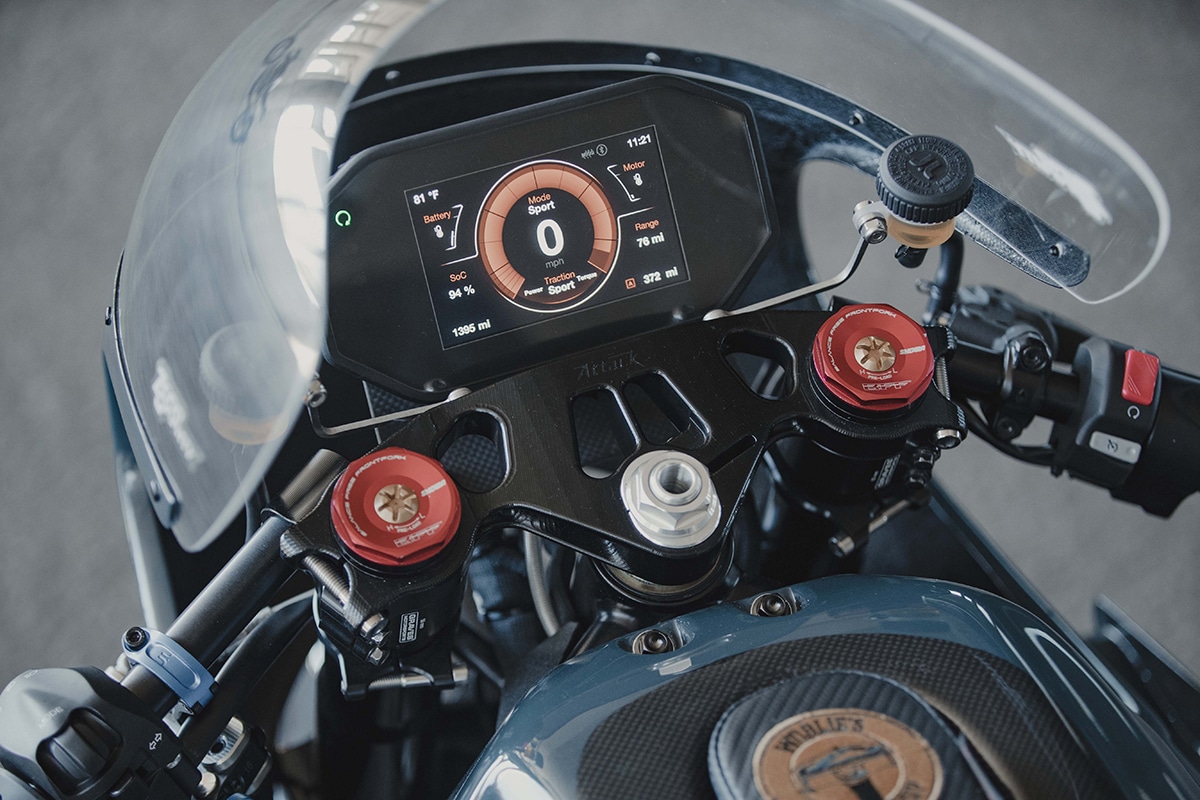 Woolaway started the project with a stock SR/S. "I wanted to do something kind of old and new, old shapes that I grew up with and new technology, no computer work, just foam, plastic, shaping and measuring tools, transfer tools and kind of the old school way," says Woolaway. The bike is made from a single carbon fibre composite mould, and all the custom work blends perfectly with the powertrain from Zero Motorcycles.
That powertrain offers 114 horsepower, and can propel the bike to a top speed of 124 miles per hour. The most noticeable part of the custom bodywork is the bespoke fairing, which extends from the front of the bike all the way to the rear. The windscreen was hand-blown by the team at Zero Gravity, and Saddlemen produced the new seat. JJuan brakes provided a custom thumb brake, while Showa was tapped to provide the suspension. The build also features Zero's "Power Tank" as an option, which adds on an additional 50 miles of range.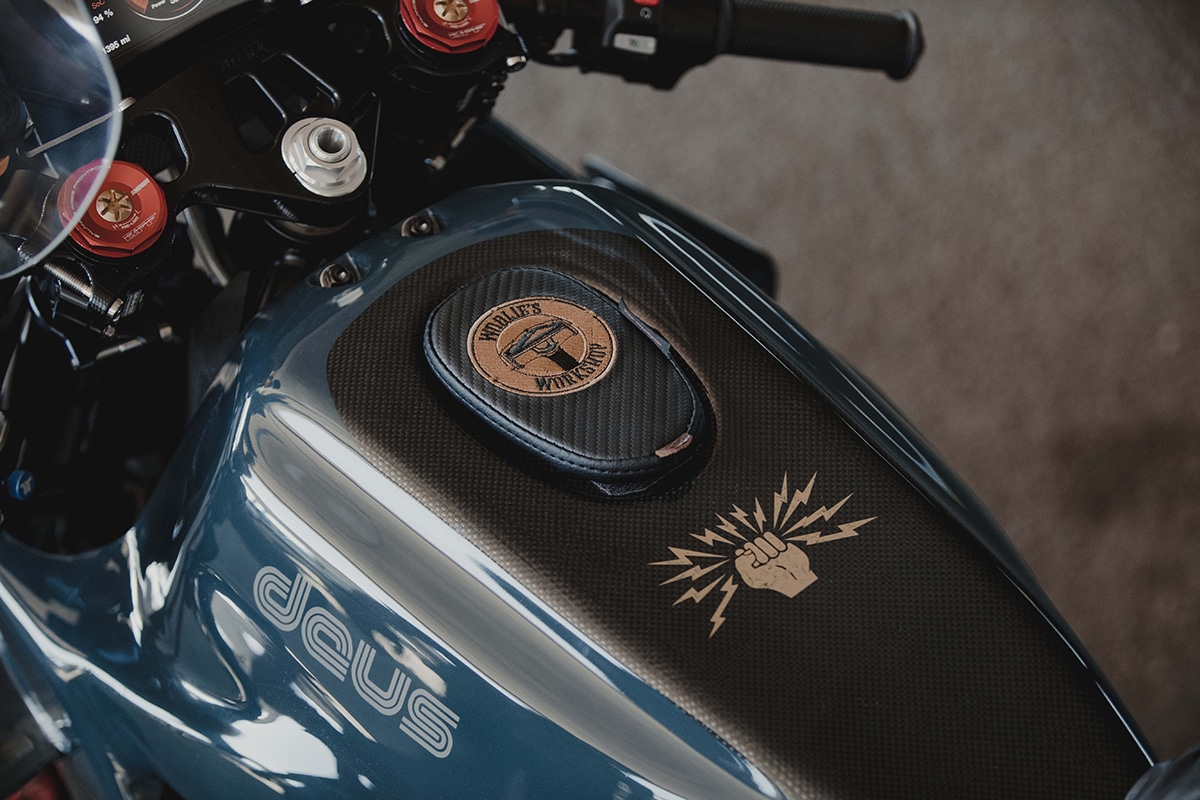 There's no word on pricing, but a standard SR/S will run you USD$19,995. Go premium and you'll pay USD$21,995. And add on the Power Tank option for an additional USD$2,895. Of course, then you'll have to tack on the cost of the work done by Deus ex Machina—but the price is obviously worth it. The build was a work of destiny, after all.
---
Featured Video from Man of Many
---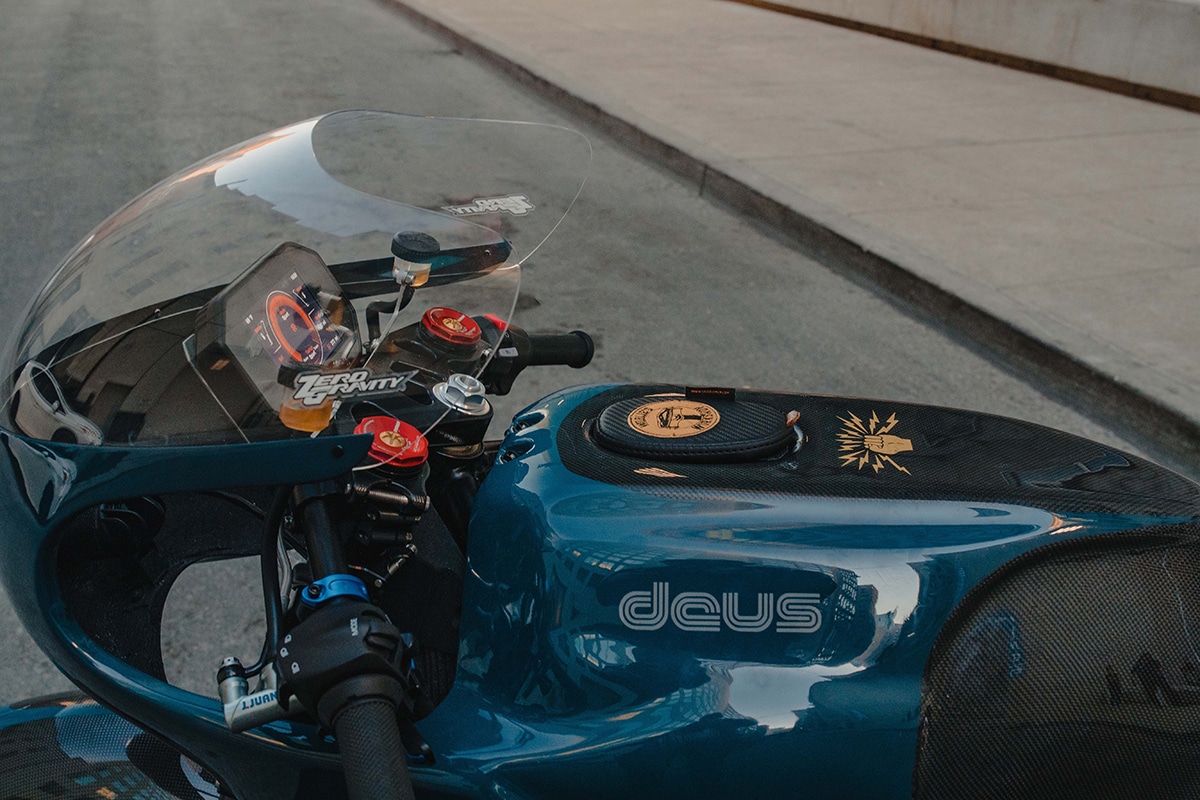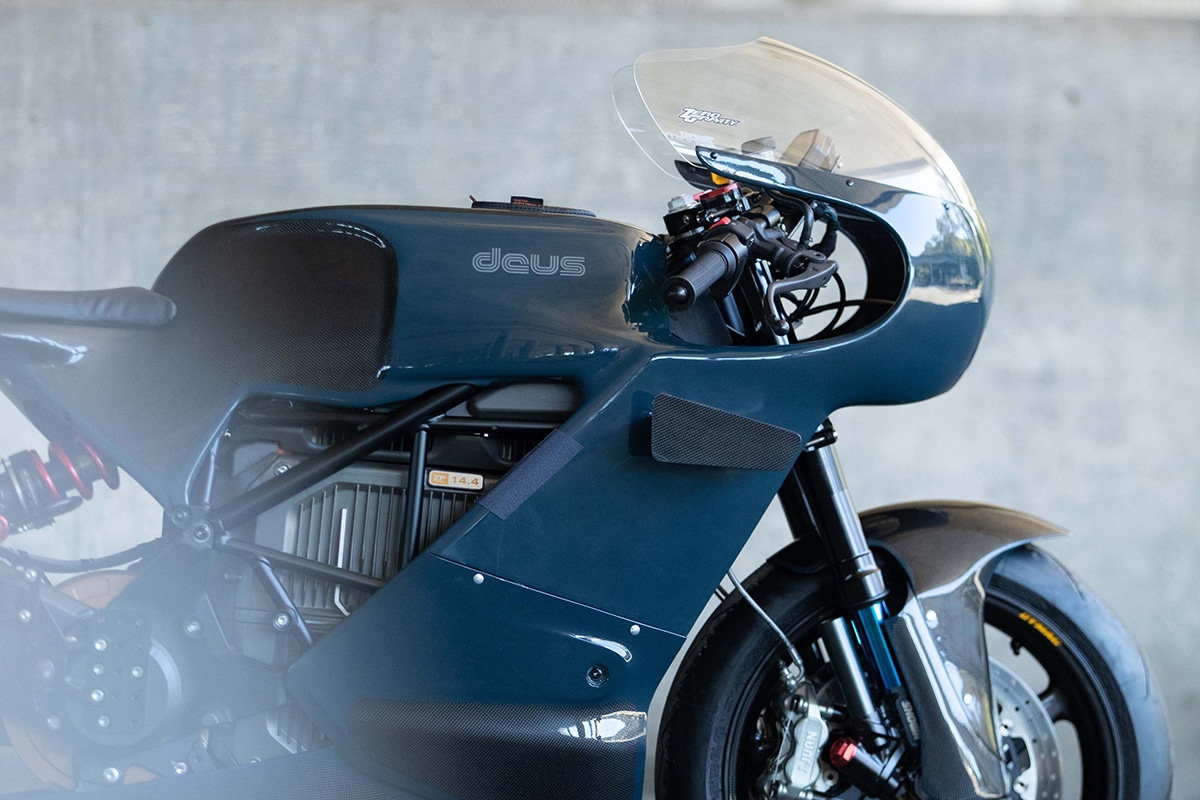 You'll also like:
Crooked Motorcycles Custom BMW K100 is Stealthy Beauty
Harley-Davidson's World First Pan America 1250 Unveiled
37 Cool Motorcycle Helmets
---
Featured Video from Man of Many