Droog Moto V2 Urban Fighter is a Kawasaki Z 900 on Steroids
Droog Moto has a penchant for building bikes that look downright mean. Its V2 Urban Fighter is no exception. This dark beauty not only looks good, it also looks like it would gleefully kick your but if it had the chance. Max and Erica Droog, a husband and wife duo, founded Droog Motos in Washington state in 2016. The builds are typified by a sense of agility and aggression, and to accomplish that for the V2 Urban Fighter, the pair stripped down a Kawasaki Z 900, replacing the curbed tank with a faceted tank that brings to mind a stealth bomber.
You'll also like:
Husqvarna Svartpilen 125 is a Pint-Sized Powerhouse
Kaffeemaschine 19 Slims Down the Moto Guzzi 1000SP
Earth Motorcycles' 1993 BMW R100RT 'Halier' Transforms a German Icon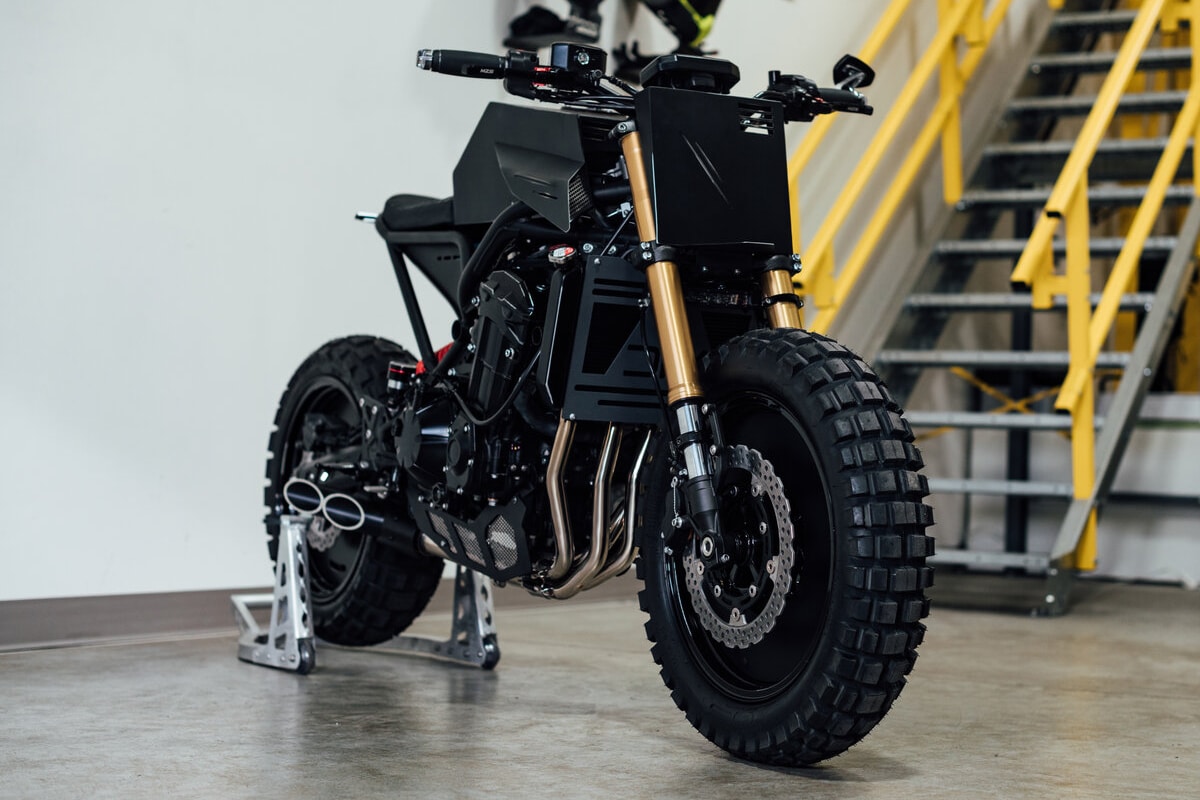 Of course, it helps that the bike is completely blacked out save for a few brass accents. The Droogs also shorted the frame, making the bike more compact, adding to the sense of aggressiveness. The front forks are done in bronze and connect down to one of the two 17-inch disc wheels with fat Continental Twinduro tires. The suspension was upgraded in the front and the back, so despite the "urban" in the name, you'll feel just as comfortable taking this bike off-road as well.
The source of the bike's aggression, however, is the inline four-cylinder engine. The Droogs offer riders the option of different engines, from a 650 cc all the way to a 1,000 cc. The exhaust is a manifold system that features individual air filters for the angled tailpipes. Riders will also appreciate the integrated LED light strips on the front and rear, as well as a waterproof digital speedometer in the cockpit.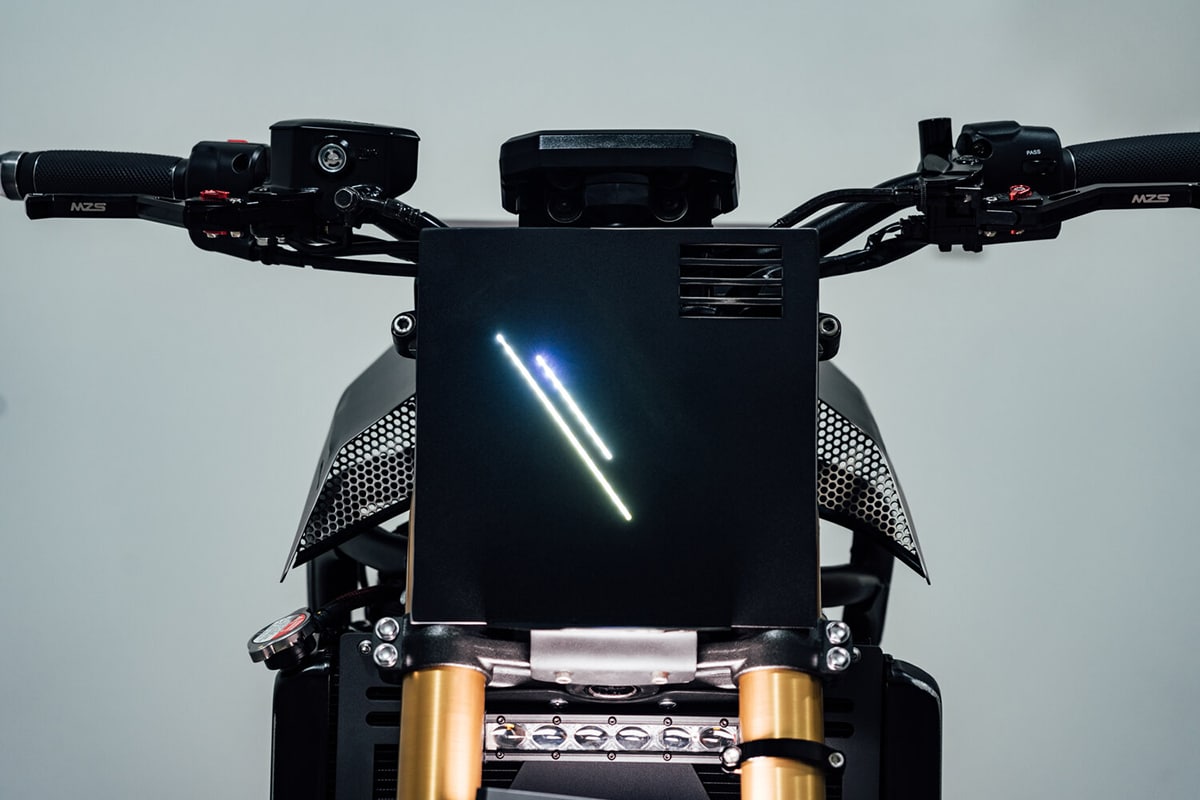 Droog Motos offers riders the ability to customize each bike to meet their individual measurements and needs. They also offer a handful of upgrades. Getting your own V2 Urban Fighter starts with an investment of $50,000, and goes up from there. Droog Motos offers worldwide shipping, so you can avail yourself of a serving of agility and aggression no matter where you live.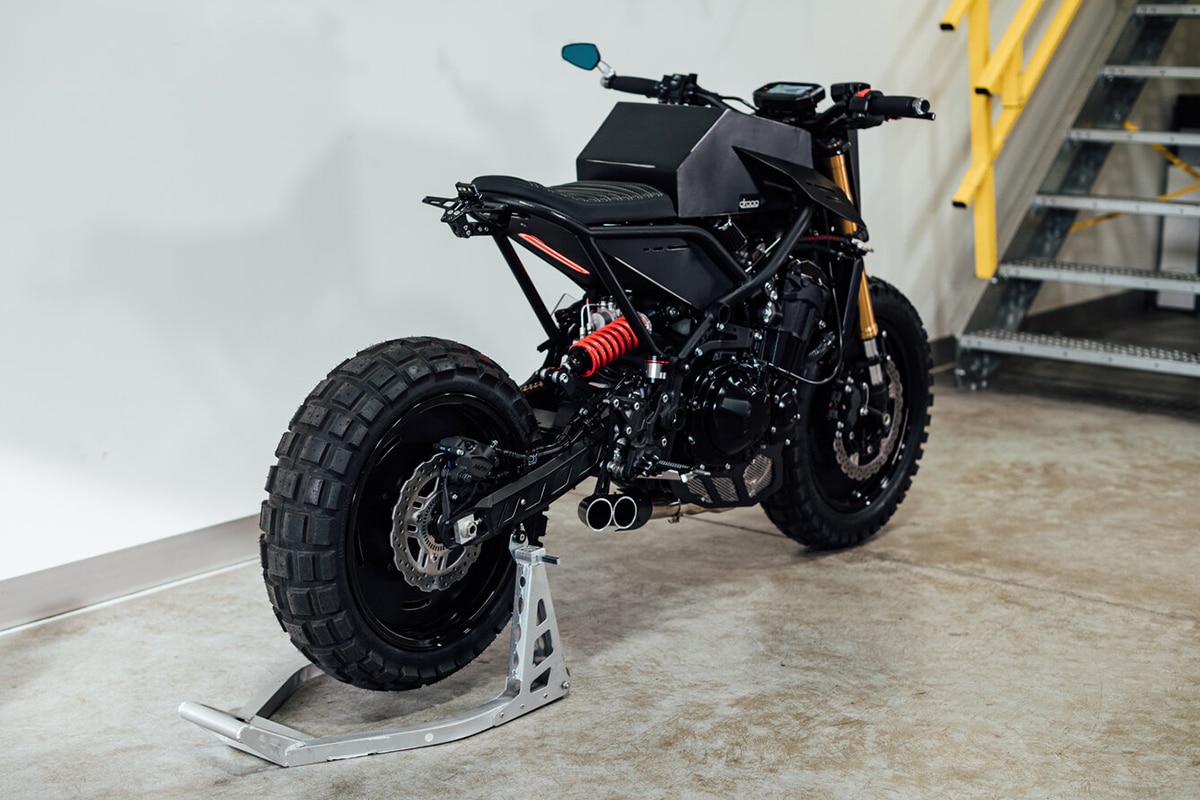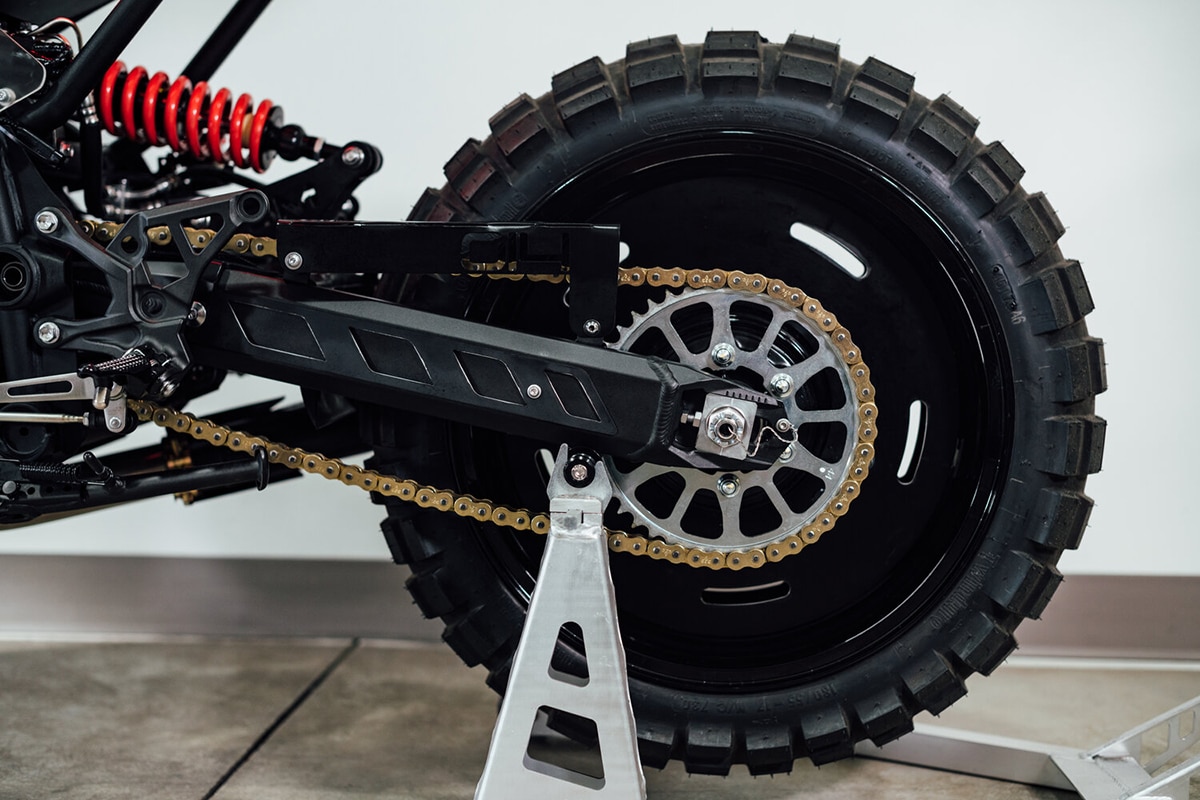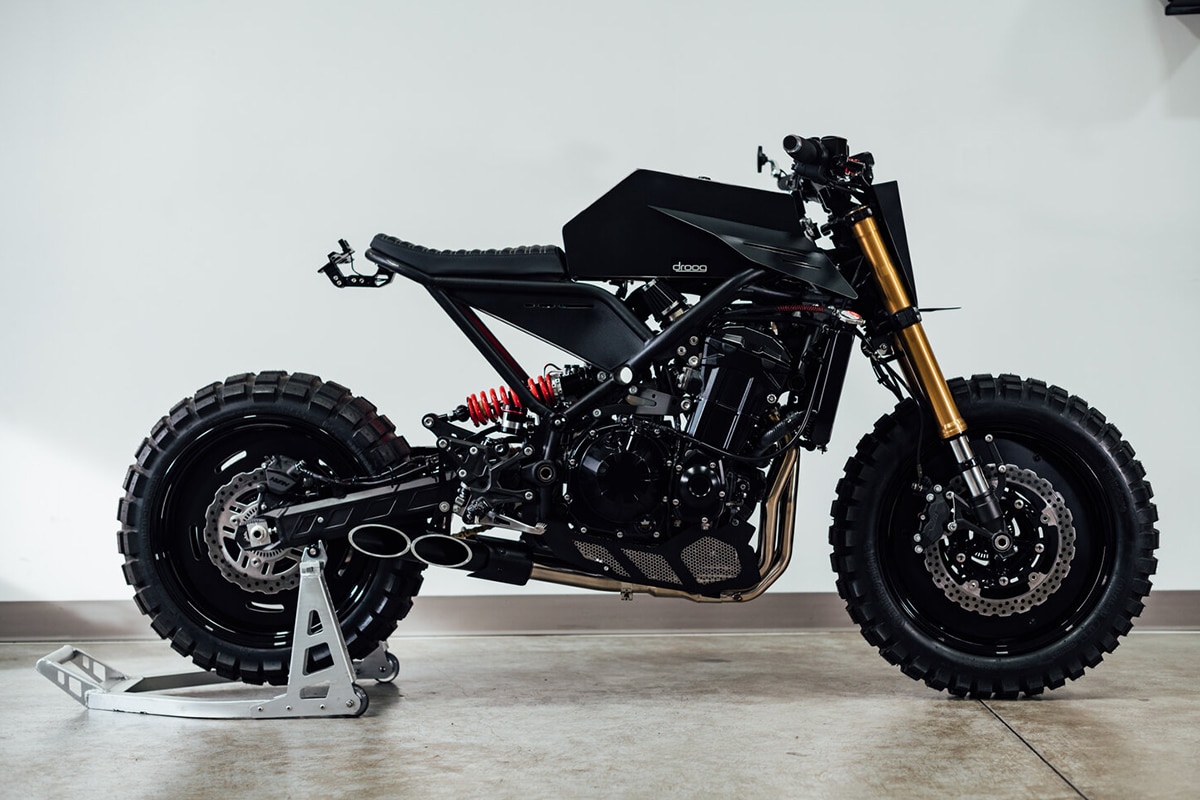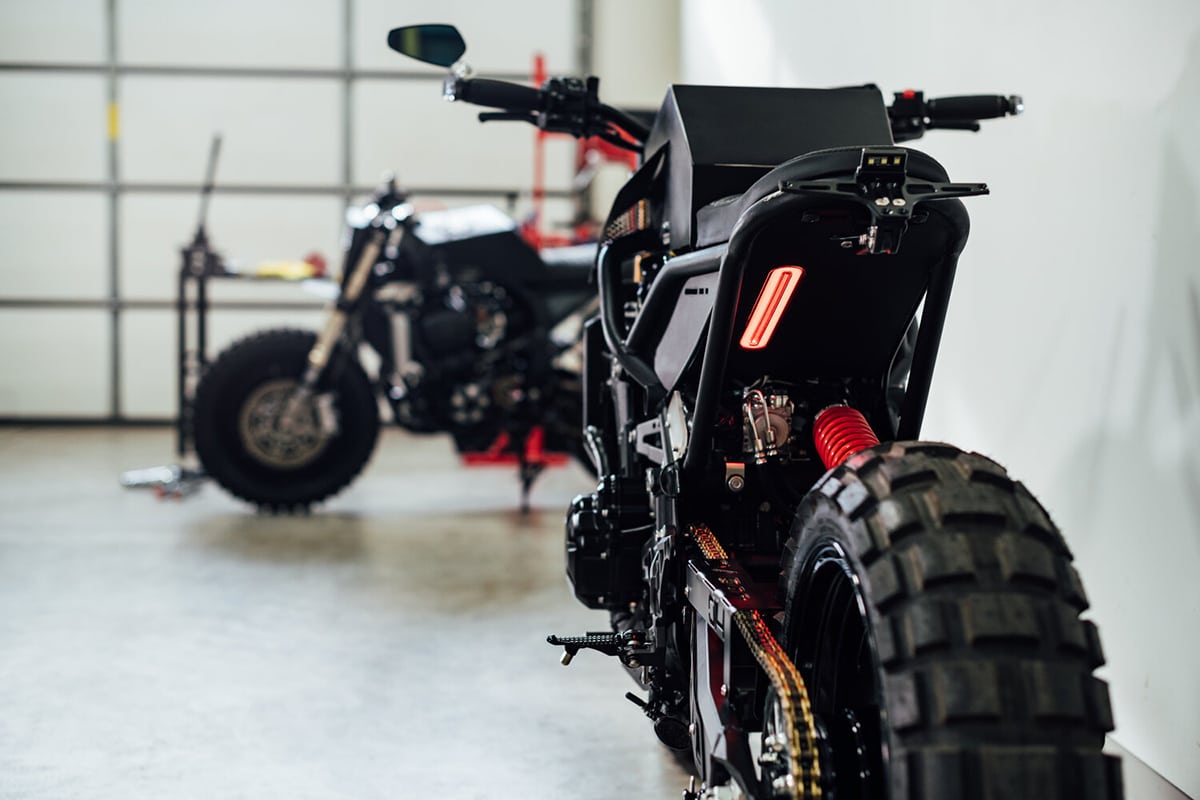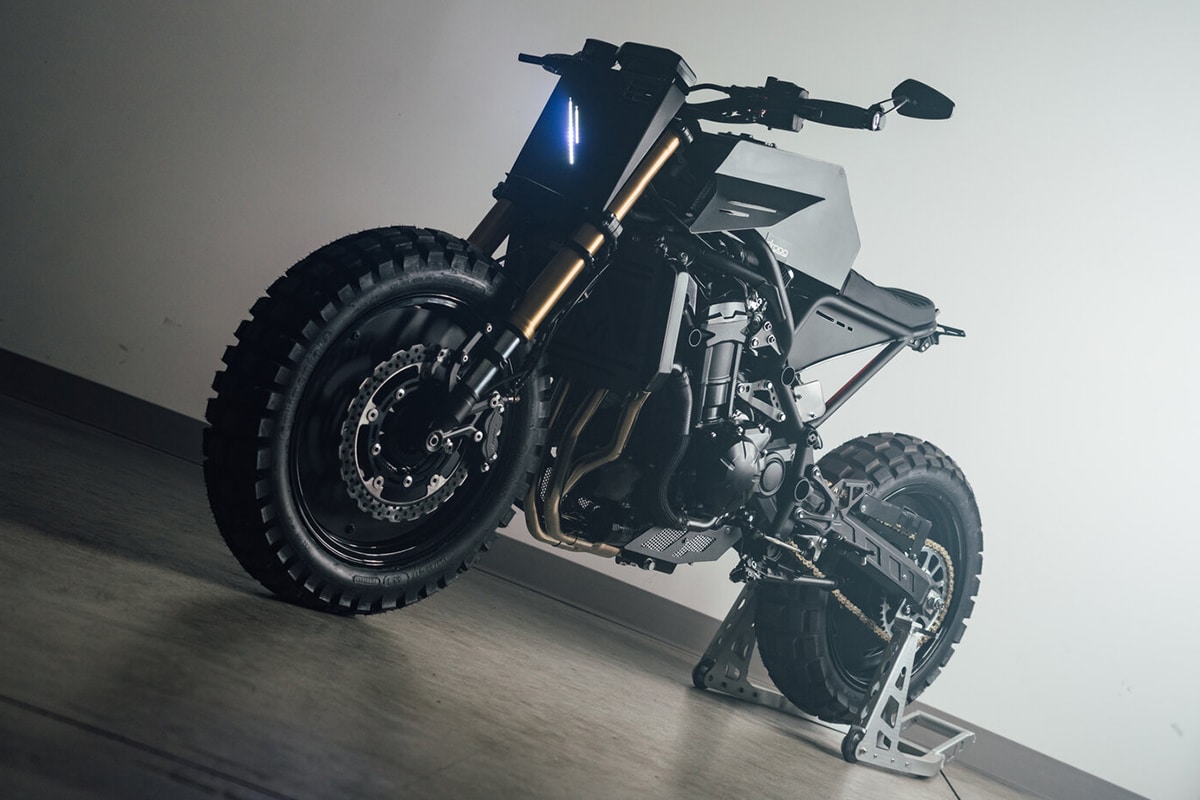 You'll also like:
Husqvarna Svartpilen 125 is a Pint-Sized Powerhouse
Kaffeemaschine 19 Slims Down the Moto Guzzi 1000SP
Earth Motorcycles' 1993 BMW R100RT 'Halier' Transforms a German Icon