Droog's E-Scrambler Electric Bike is a Silent Assassin
Droog Moto named their latest custom electric bike "the silent assassin" for a reason—it's the quietest e-scrambler yet.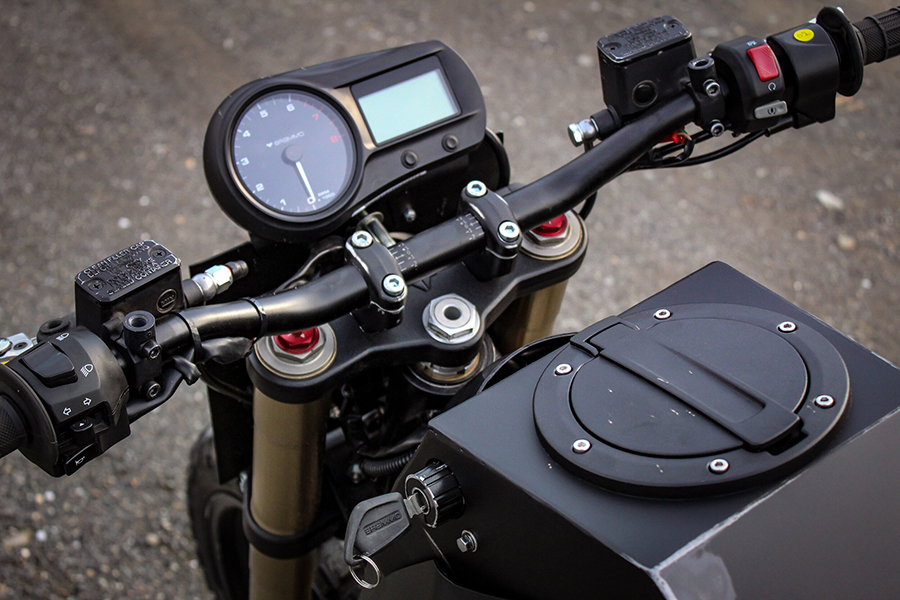 The e-scrambler is based on a Brammo Empulse R that uses a water-cooled 40 KW battery to provide power to an AC motor capable of over 50 horsepower. It has plenty of instant torque available, though the normal whine of the engine is disturbingly absent. Droog modified the original bike, adding in hand-crafted components, giving the bike an apocalyptic look that is both menacing and cool. To add even more to that industrial vibe, Droog left the battery mounts exposed. The bike rides on 17-inch Marchesini wheels shod in Continental TKC 80 tires and has an adjustable 43mm Marzocchi fork. The rear subframe was also shortened, and a custom lift was integrated into the swing arm. The front and rear fenders are custom steel, adding even more to that Mad Max feel. A faux fuel tank—because an electric bike has no need of a gas tank—with more flat panels and sharp angles was added in to finish off the look. Droog also added in some design elements that are meant to mimic exhaust pipes, another superfluous item on electric bikes. The new headlight plate provides a home for bright LEDs. To hid the electrical system, Droog adding in strategically placed covers. The subframe was also fitted with a new skateboard seat done in leather. The whole bike is completely blacked out, qualifying this assassin as a deadly ninja as well.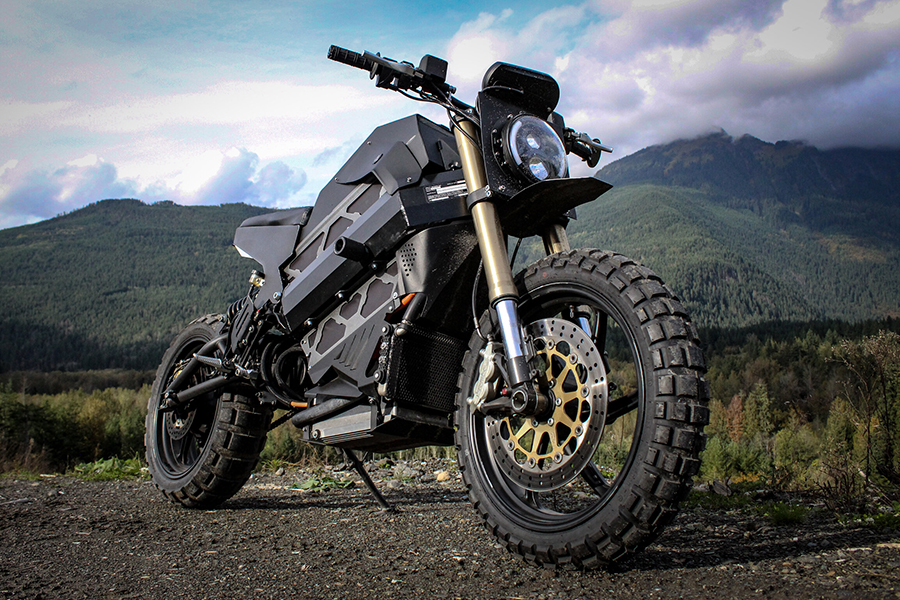 Perhaps the only unfortunate thing about the bike is that it was a commission for a single client. That being said, there's no reason that Droog couldn't repeat the build, adding in your own personal preferences and touches. Just head over to their site and get started on your own silent assassin.