Ducati and Lamborghini Team Up for Limited-Edition Diavel 1260
It's not often you see a vehicle bearing the logo of two manufacturers side by side. The Ducati Diavel 1260 Lamborghini, on the other hand, combines the passions of two iconic brands to bring a unique project to life. Inspired by the Lamborghini Sián FKP 37, Ducati and Lamborghini represent the very best of Italian excellence through the distinctive silhouette of this limited-edition motorcycle.
You'll Also Like:
Batman Motorcycle Helmet
Harley-Davidson Unveils its First Ever e-Bike
Brekr Breaks the Mold with Model B Electric Bike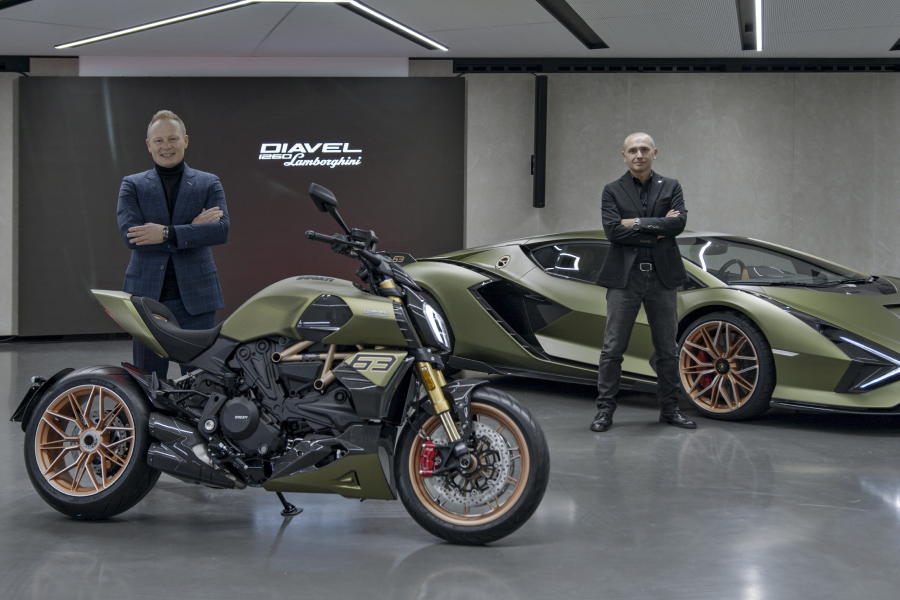 Bringing together the prestige and sportiness, Ducati and Lamborghini use their meticulous devotion to detail to give us the Ducati Diavel 1260 Lamborghini. Inspired by the Lamborghini Sián FKP 37, it's core has been transferred into the motorcycle world. Redesigning components for their new two-wheeled home, the lightweight forged wheels match their four-wheeled counterpart, as do the air intakes and radiator covers. Decked out in the sleekest green we've ever seen, the bike brings new meaning to the Verde (Green) Gea colour alongside the Oro (Gold) Electrum colour embellished on the undertray and forged rims.
Featuring a great deal of carbon fibre to produce a superimposed floating look and feel, Ducati and Lamborghini push the very boundaries of concept vehicles. Convinced their design is the "strongest" and "most recognisable in the automotive sector," Mitja Borkert, head of design of Automobili Lamborghini puts their collaborative achievement down to strong teamwork, shared styles, and "the advantage of being two brands inspired by the same values and a commitment to fun to drive".
"The Diavel 1260 Lamborghini has been created by using the same design language that distinguishes the Sián FKP 37," according to Andrea Ferraresi, Director of Ducati Centro Stile. Though with only 630 units being made, only a select few will have the pleasure of riding such a unique motorcycle.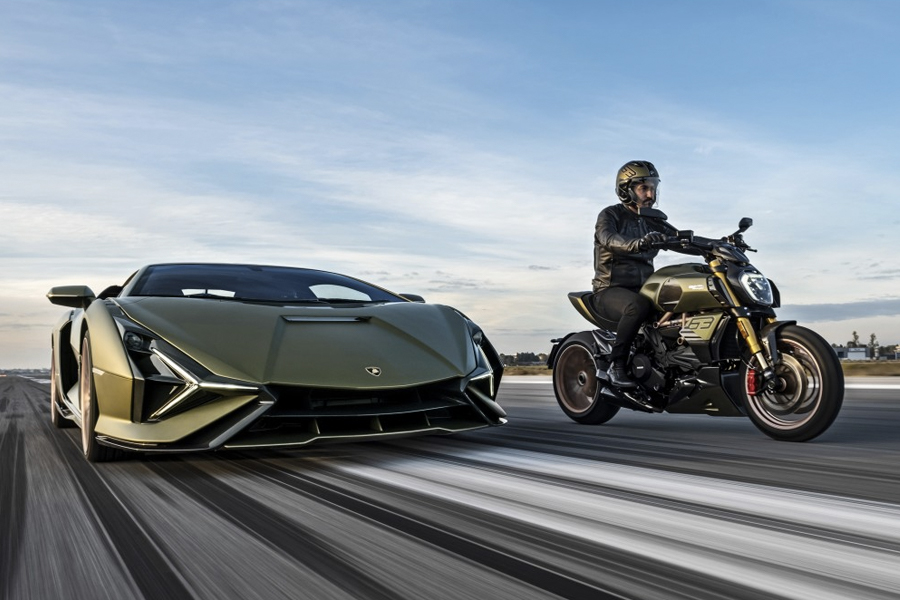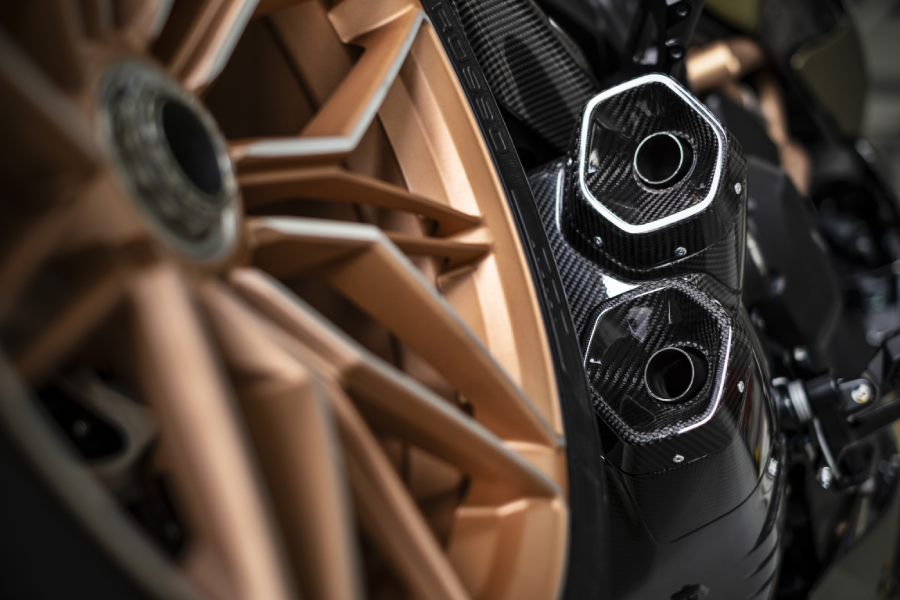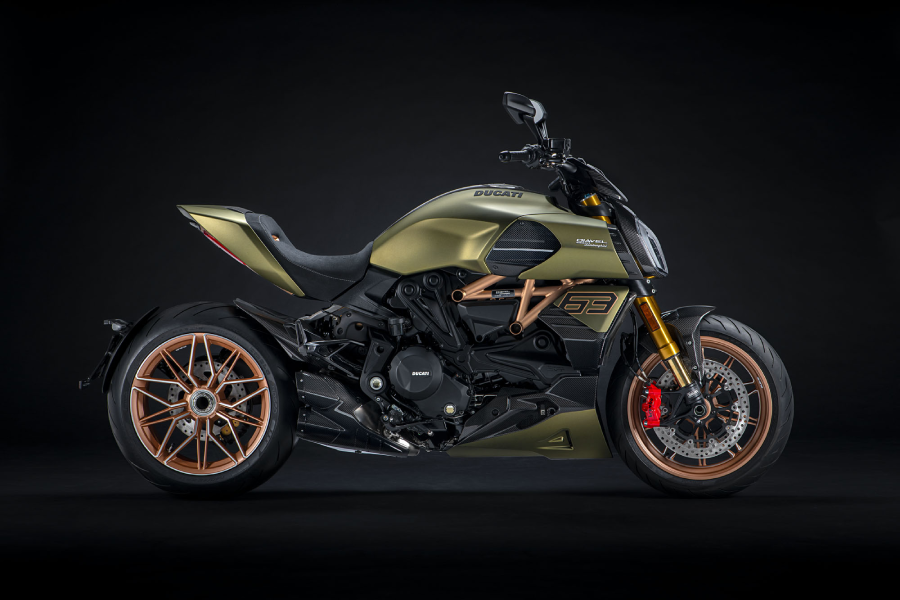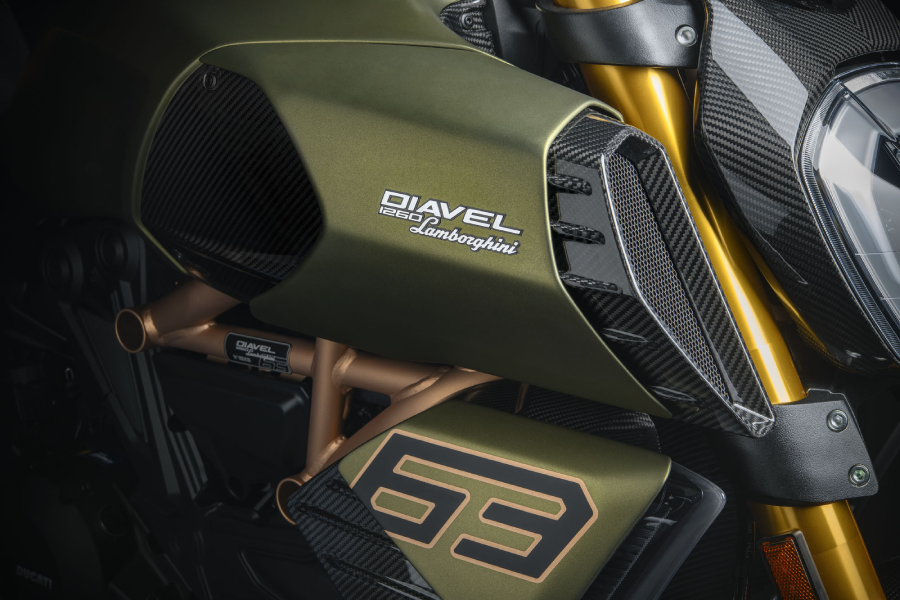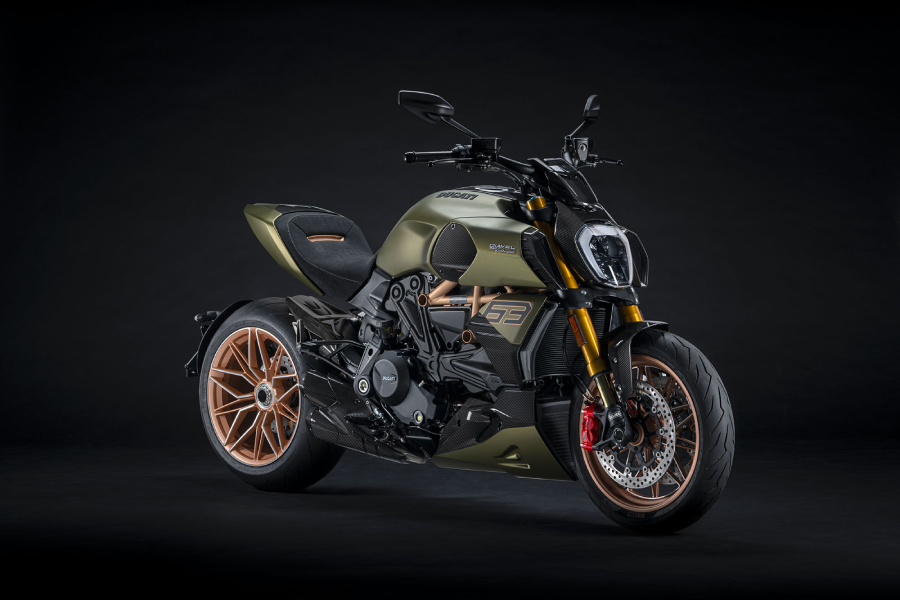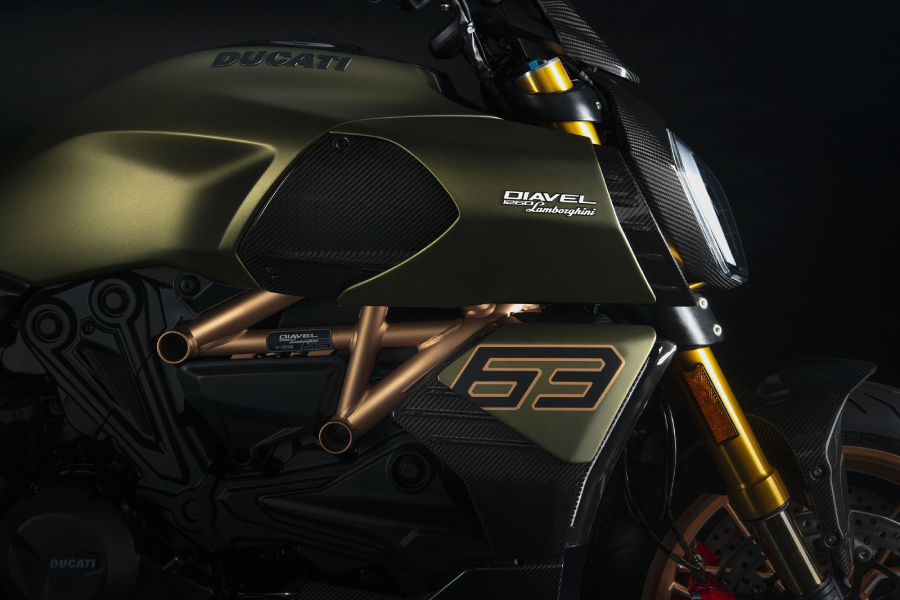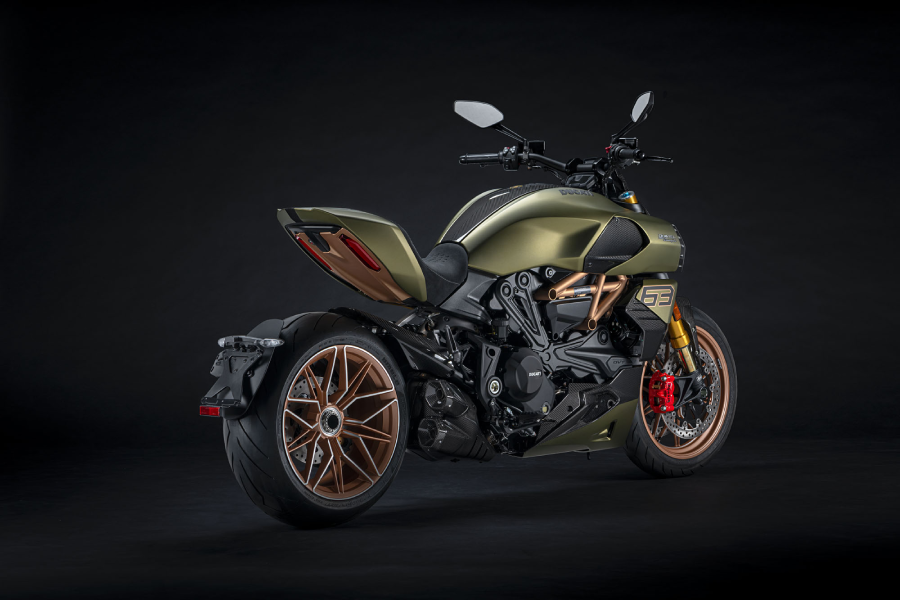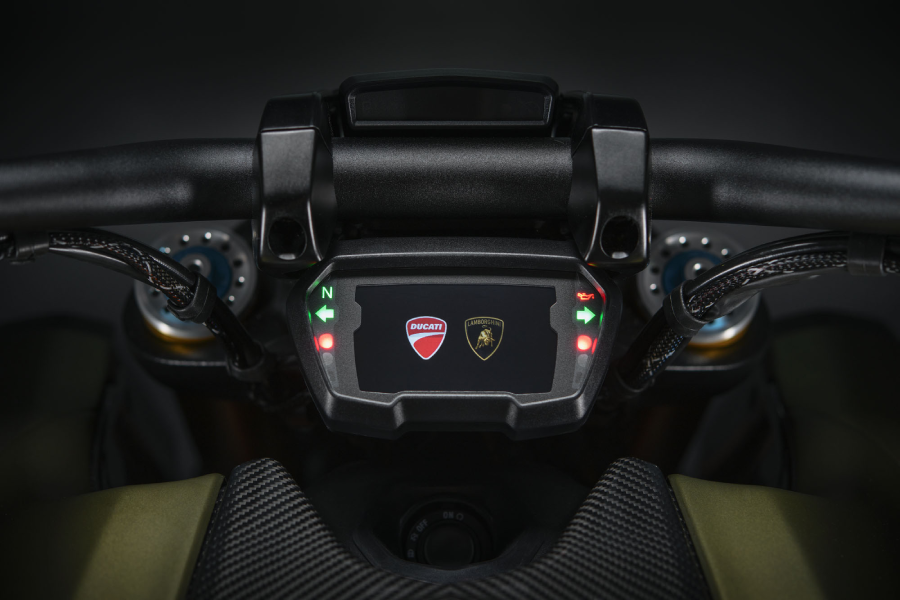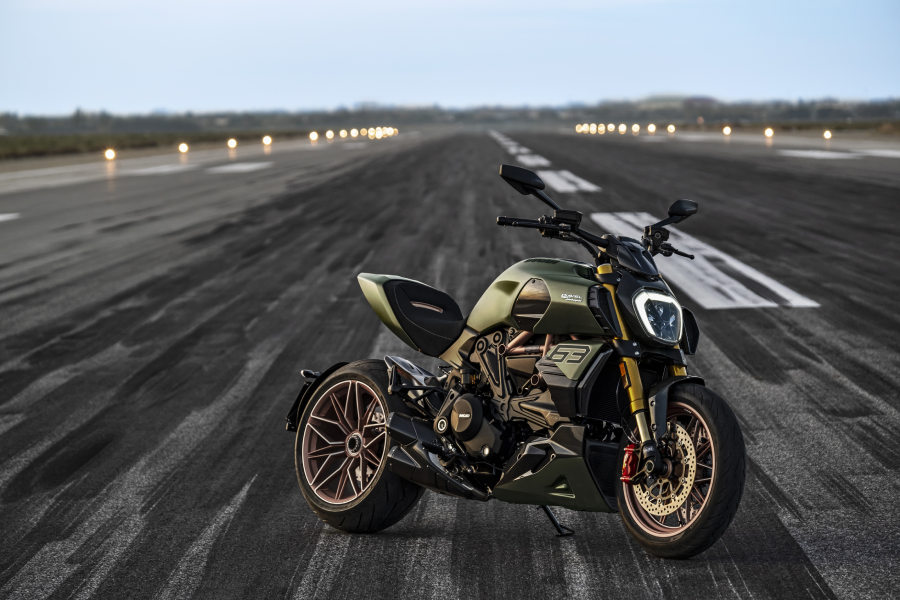 You'll Also Like:
Moto Guzzi Marks a Century with the V100 Mandello
Switch Motorcycle's eScrambler Has Live WiFi Monitoring
Harley-Davidson's Fat Boy is Still a Terminator on the Road