Earle Motors iL Mostro Custom Build Adventure Bike
A Moto Guzzi custom bike named La Monica is being listed on The Bike Shed, and it's a bike that is completely unique. The custom bike was built on a 1981 Le Mans 3 base and was inspired by vintage cars.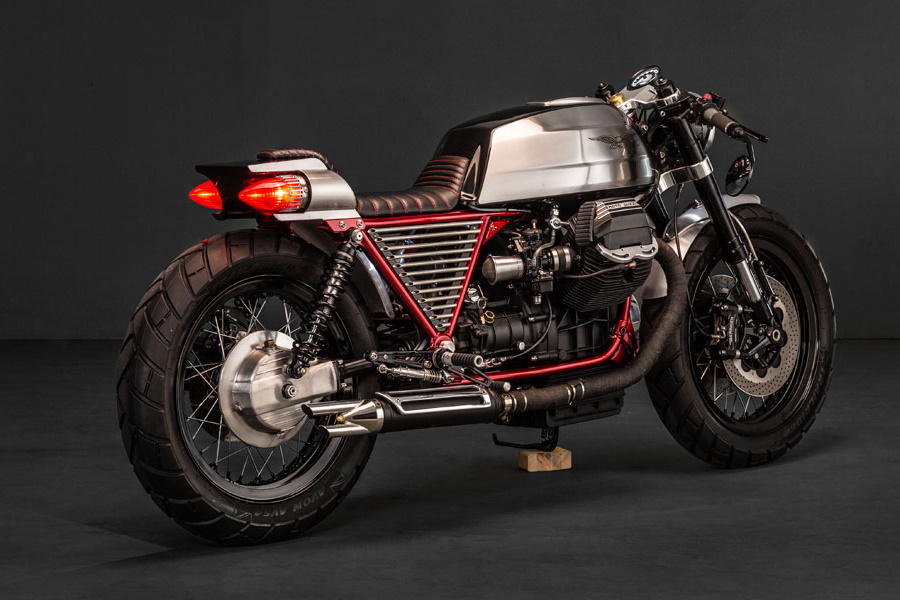 "This is my personal bike that I have decided to completely modify into a one-of-a-kind café racer style bike," explains the listing, which was posted by France's Dirty Seven Garage. "The goal was to do something that has never been seen before, but to stay in a sort of classical café racer look." That look came about after researching tail lights on vintage cars. More specifically, it was the replica taillights of a 1959 Cadillac that got the juices flowing. The lights were added to the back of the bike, and the rest of the build grew from there. Much like the cars of that era were influenced by the idea of the future, La Monica follows those same streamlined forms and pronounced ideas to keep that rocket look. There are plenty of nods to the 1959 Cadillac, including a set of Ratier replica silencers with custom tips. Fans of the Caddy will also recognize the horizontal slash-cut tubes that are meant to resemble the style of the taillight bezels.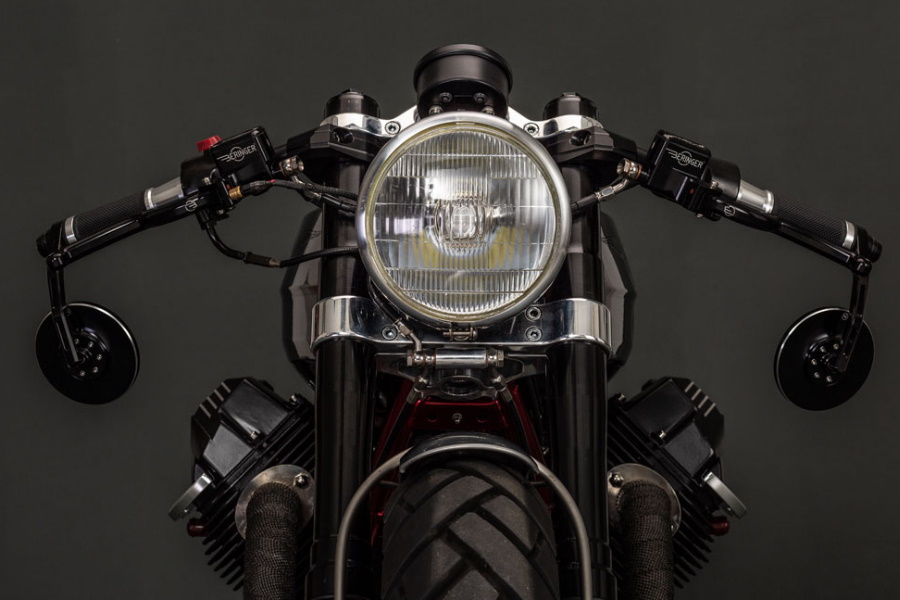 Dirty Seven Garage completely rebuilt the 844cc longitudinally mounted V-Twin with a 1,000cc kit. The electronics were also redone to include an Electrosport regulator/rectifier as well as a Dynatek Dyna 3 electronic ignition. The engine received custom aluminum valve covers, generator cover, and velocity stacks. The Beringer triple-disc brake setup is years beyond the inspiration for this bike, as is the set of Bitubo shocks that are linked to a modified swing-arm. The inverted front-end came from a Kawasaki Z1000.
"Since this is a beautiful and 'sexy' Italian bike," explains Dirty Seven Garage, "the first name that came to me was Monica, as in 'Monica Bellucci.'" There's no argument that this stunning bike is aptly named. If you want to add this custom build to your stable, it will cost you $38,159.66 USD.