FCR Trusts Its Vision for a Triumph 1200 XC Custom
Imagine this: you just slapped down $25,000 for a 2019 Triumph Scrambler 1200 XC and now you're faced with the daunting task of cutting into that beautiful bike because you have a vision in your head of what could be. Do you trust in that vision? Or do you leave that very expensive bike as is? If you're French custom motorcycle outfit FCR, you pull out your saws and torches and start cutting.
You'll also like:
Triumph's Scrambler 1200 Bond Edition is Licensed to Thrill
HWC's Bespoke MT15 Tracker Adds a Bit of Grunt
Switch Motorcycle's eScrambler Has Live WiFi Monitoring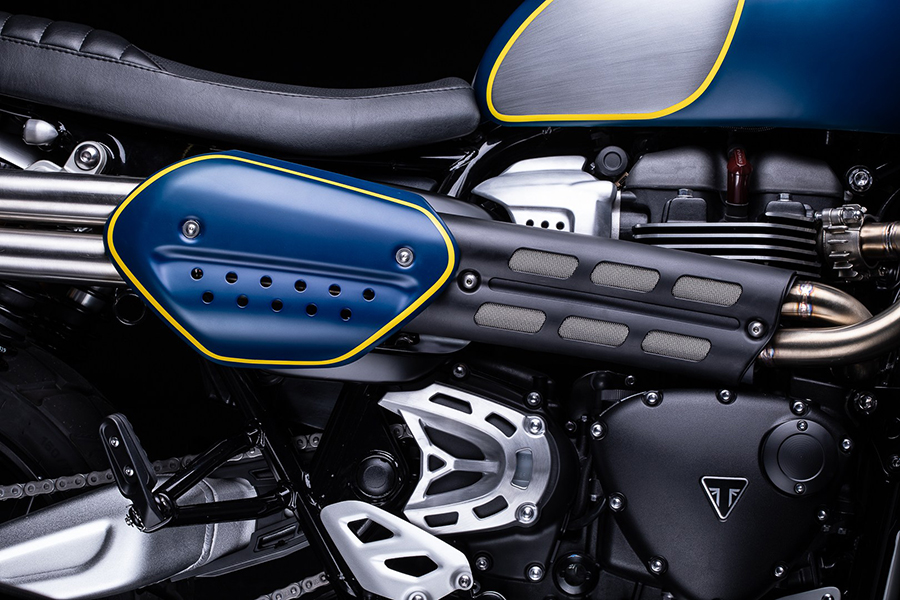 FCR already has some pretty extensive history modding Triumphs, and this recent blue and silver build reinforces their reputation as premier customisers. Dubbed the Urban Scrambler, the build left the Triumph's engine and other aspects pretty much alone. The engine is already impressive, offering up 90 horsepower from its 1,200cc design. The Ohlins suspension also required little change or alteration. Of course, that's to be expected from a bike that from the get-go is meant to be an off-roading beast that can take on any adventure bike.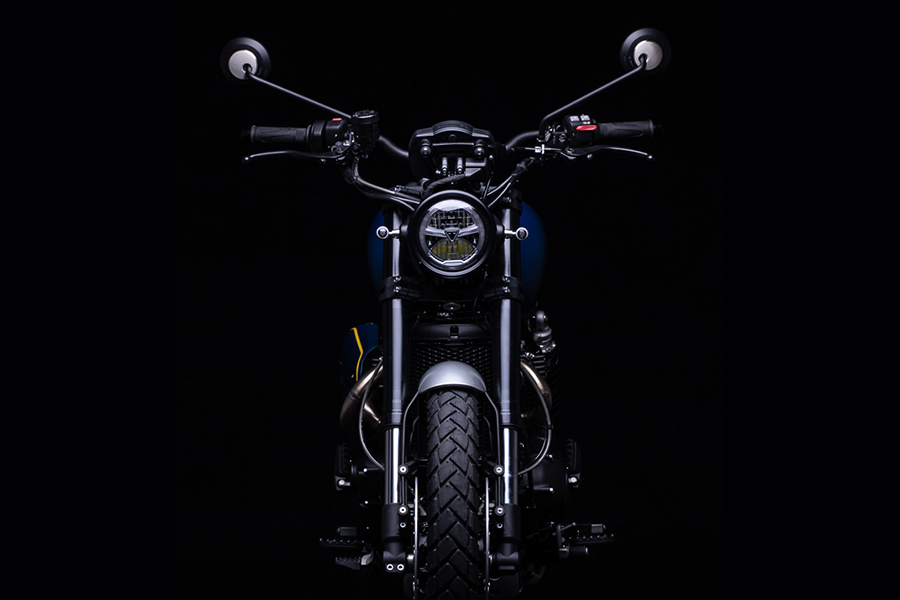 So what did FCR do for this build? The most obvious change is to the paint. FCR is happy to paint your bike any colour you desire, but for this build, they went with a deep blue finish with silver accents. The Urban Scrambler's controls were all blacked out to add to the look. The aluminium front and rear fenders were completely crafted by hand, and the leather seat is also a custom job. Indicators were swapped out in favour of LED, and the exhaust is a bespoke work of art that reminds you of a desert racer.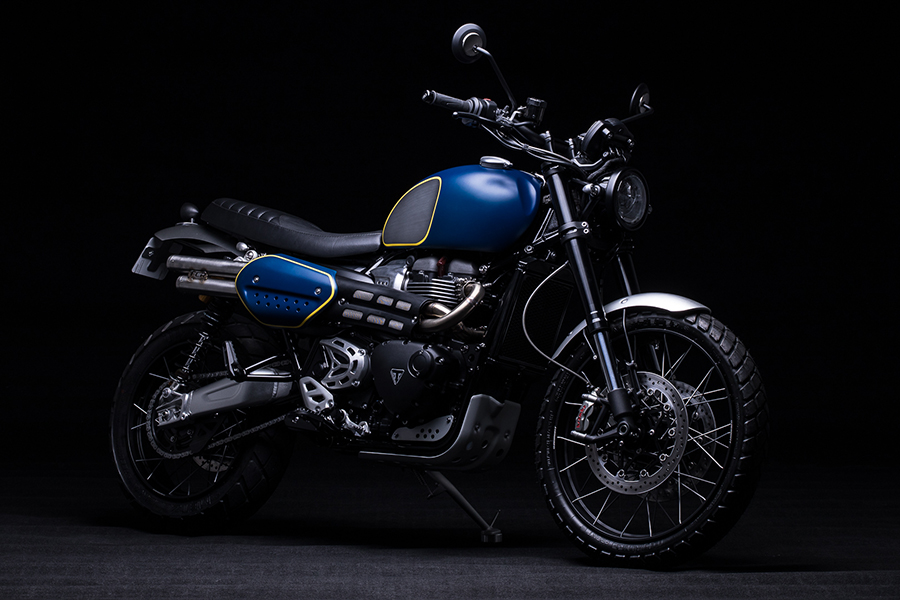 Because we're only talking about aesthetics here, the Triumph is able to maintain its warranty from the manufacturer. It's a beautiful build that may have started with a bit of a gamble, but you don't become one of the best in your field without taking some risks, and FCR has shown that their risks bear awesome fruit.
You'll also like:
Triumph's Scrambler 1200 Bond Edition is Licensed to Thrill
HWC's Bespoke MT15 Tracker Adds a Bit of Grunt
Switch Motorcycle's eScrambler Has Live WiFi Monitoring