Gasoline Motor Co.'s Custom Ducati 1100 is 'Chaotic' Good
Photo credit: Adrian Veale
At the pinnacle of the motorcycling world, you'll find Ducati, and for the Italian motorcycle manufacturer, its top-of-the-line bike is arguably the Ducati Scrambler 1100. Equipped with an engine derived from the Monster 1100 EVO, the Scrambler is a beautiful bike that is hard to improve on. Unless, of course, you happen to be Gasoline Motor Co. The Sydney-based customiser created a custom Ducati Scrambler 1100 that perfection can always be a bit more perfect.
You'll also like:
Sondors' $5,000 Electric Metacycle is Insanely Badass
Magni's Legend Lives on in Italia 800cc 01/01
Ducati 2021 Monster is Lighter and More Powerful than Ever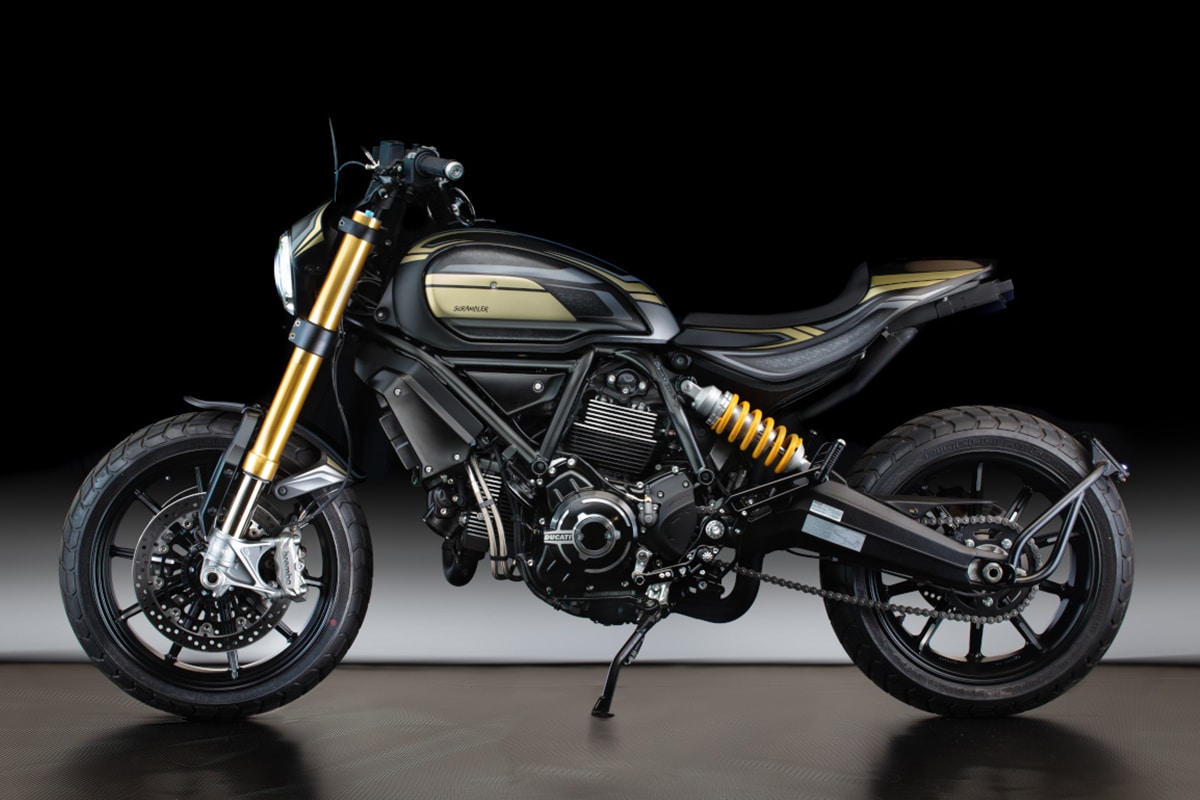 Nicknamed the "Night Storm Race-RR," the custom Ducati has been modified into what Gasoline Motor Co. describes as a "minimal modern street racer." It can be challenging to see what the customiser has done, though, and that's intentional. "With Gasoline Motor Co. customs, the serious fabrication work is never done to be outlandish or even noticeable at all," the company said. Still, there's plenty to see when it comes to this bike.
The tail unit was built completely from scratch, consisting of an aluminum seat pan covered with foam and a rubberized seat. Hidden under the seat is the dual exhaust, which is made of 2-inch stainless steel tube and is a nod to the Ducati 999R. Up front, a headlight shroud had to be fabricated to house the headlight and Kellermann Atto turn signals. Gasoline Motor Co. finished off the build with a bike that merits the nickname. Layers of satin, gloss, matte, glitter, metallic, gradient, and patterned elements combine to evoke the imagery of a Night Storm.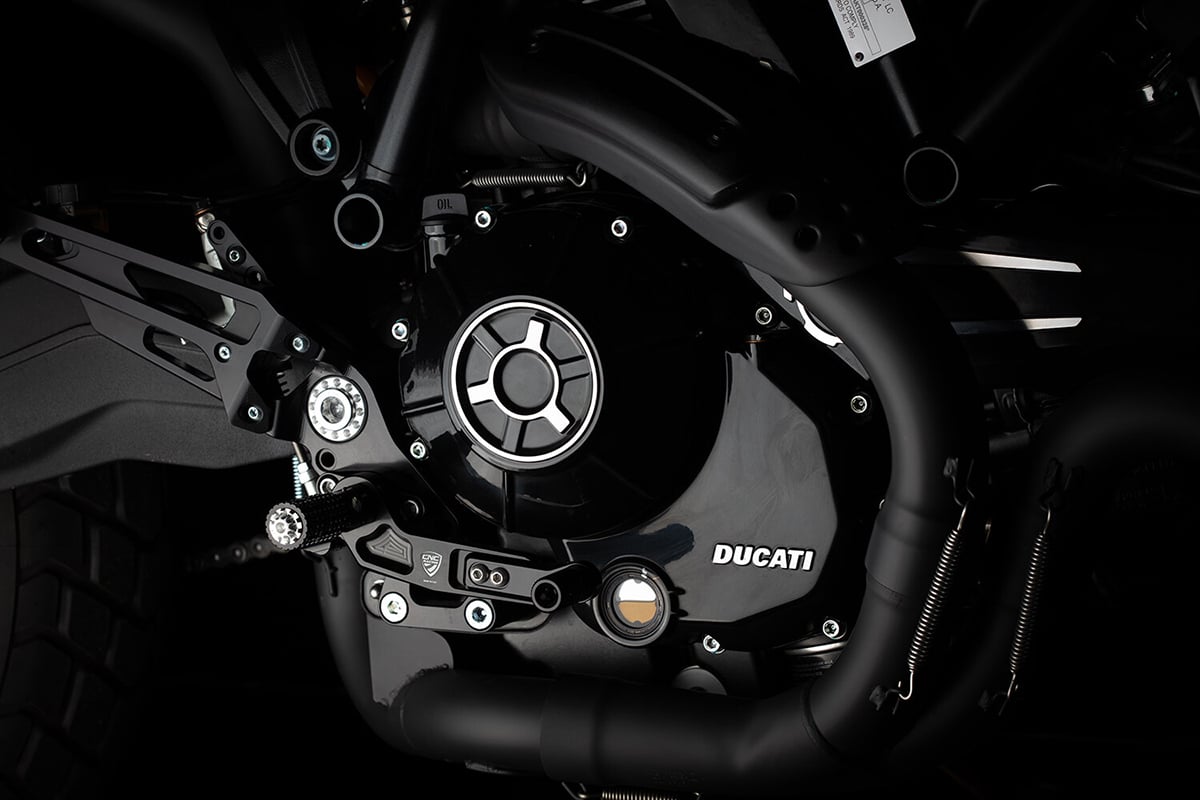 "At times it appears chaotic," admits Gasoline Motor Co. "but the overall theme is fluid and reminiscent of an angry night sky. The lines add an aggressive sports bike sensibility to an otherwise retro styled machine."
Gasoline Motor Co.'s success with this bike is measured by their attention to detail on the project. Even though they worked hard to make all their modifications unnoticeable, the more you look, the more you see. "It seems obvious but it's these little, labour-intensive alterations that make all the difference." In the case of this custom Ducati Scrambler 1100, that sentiment definitely holds true.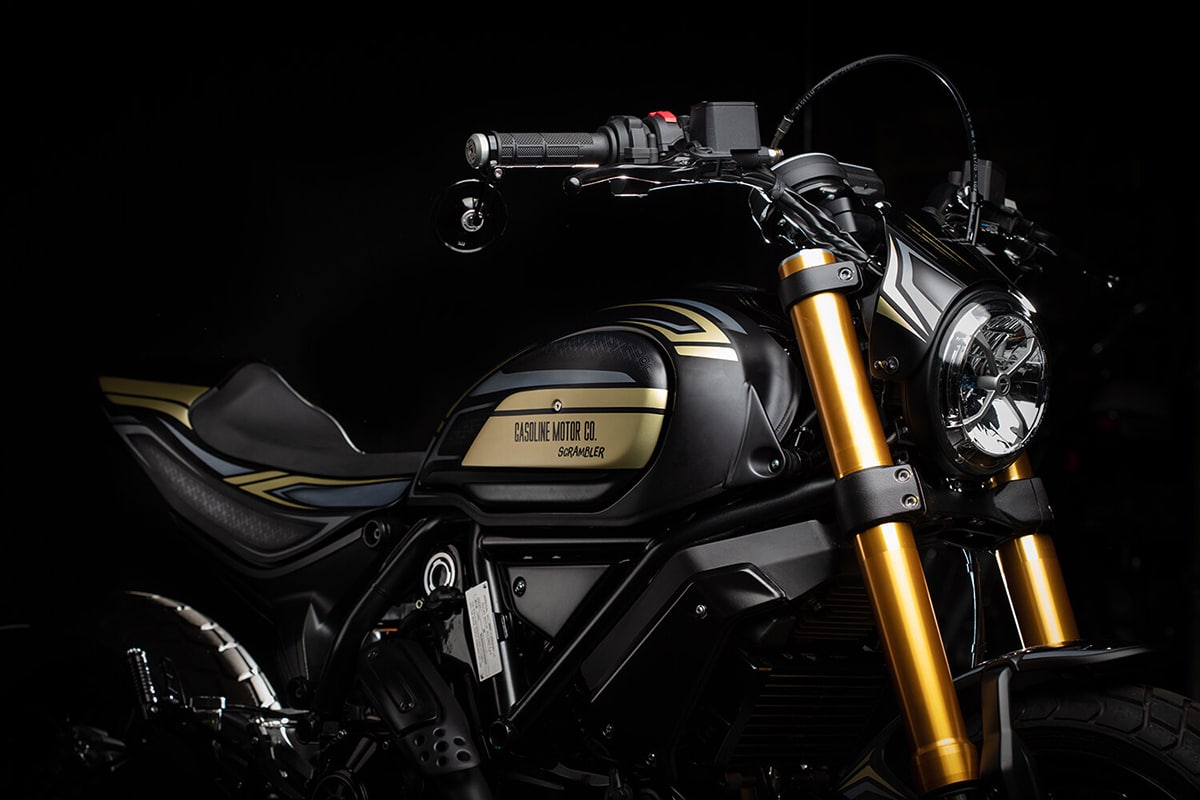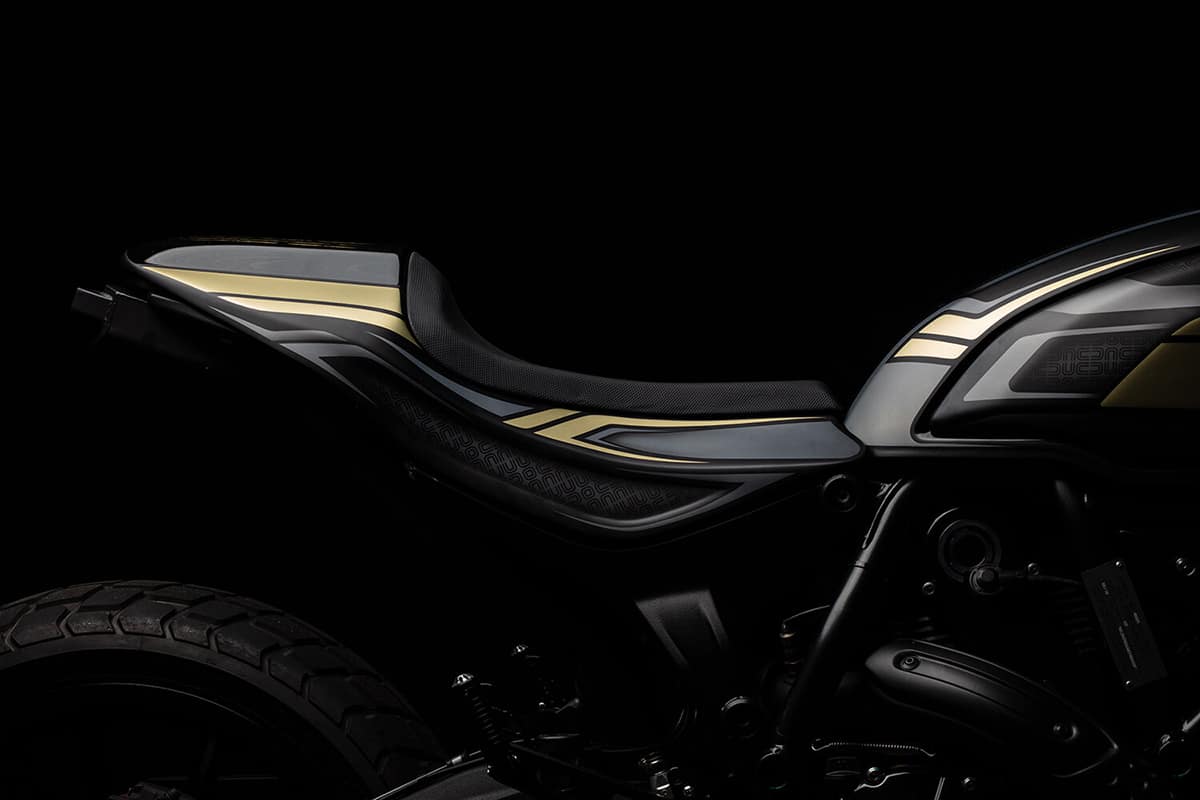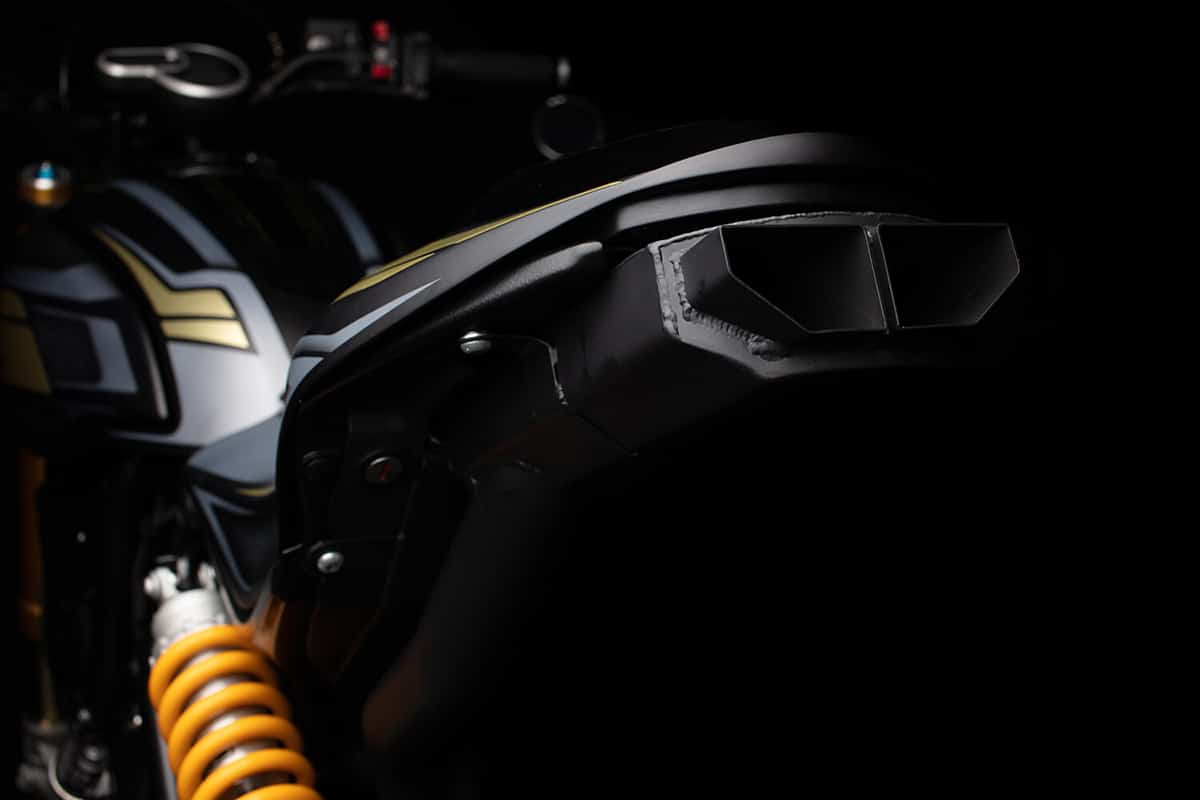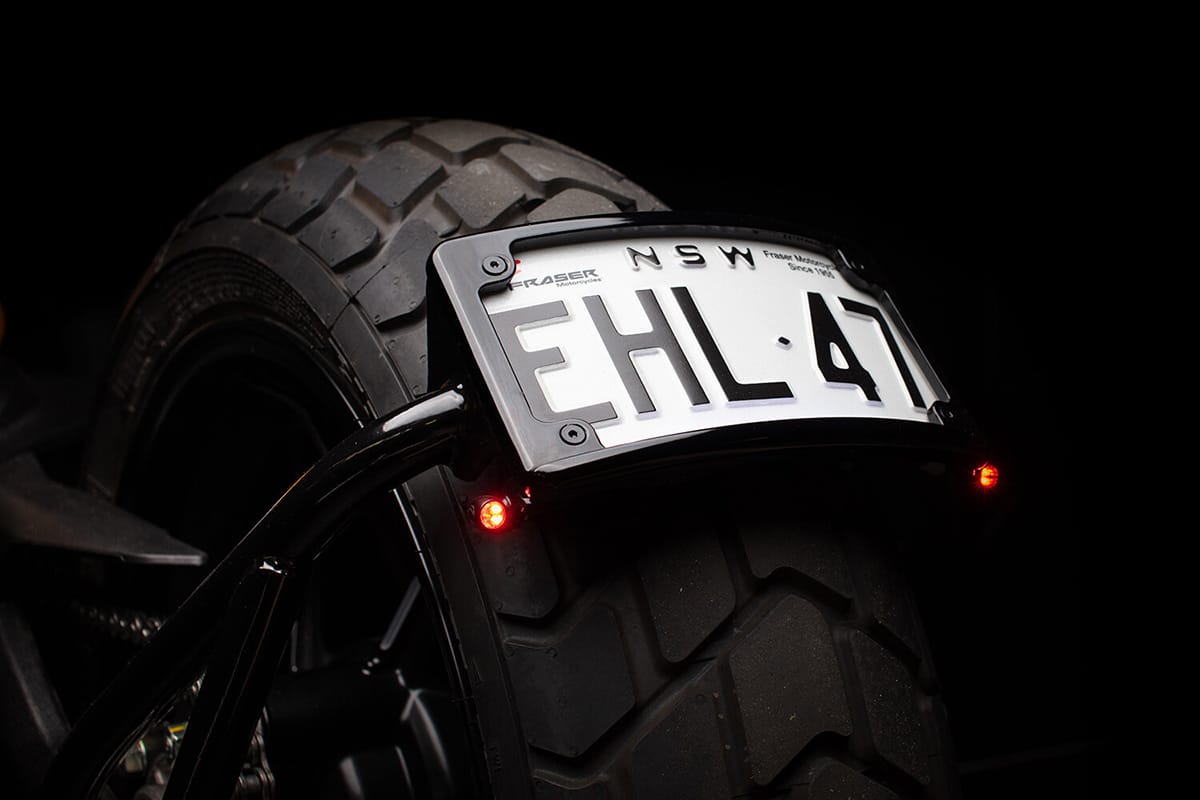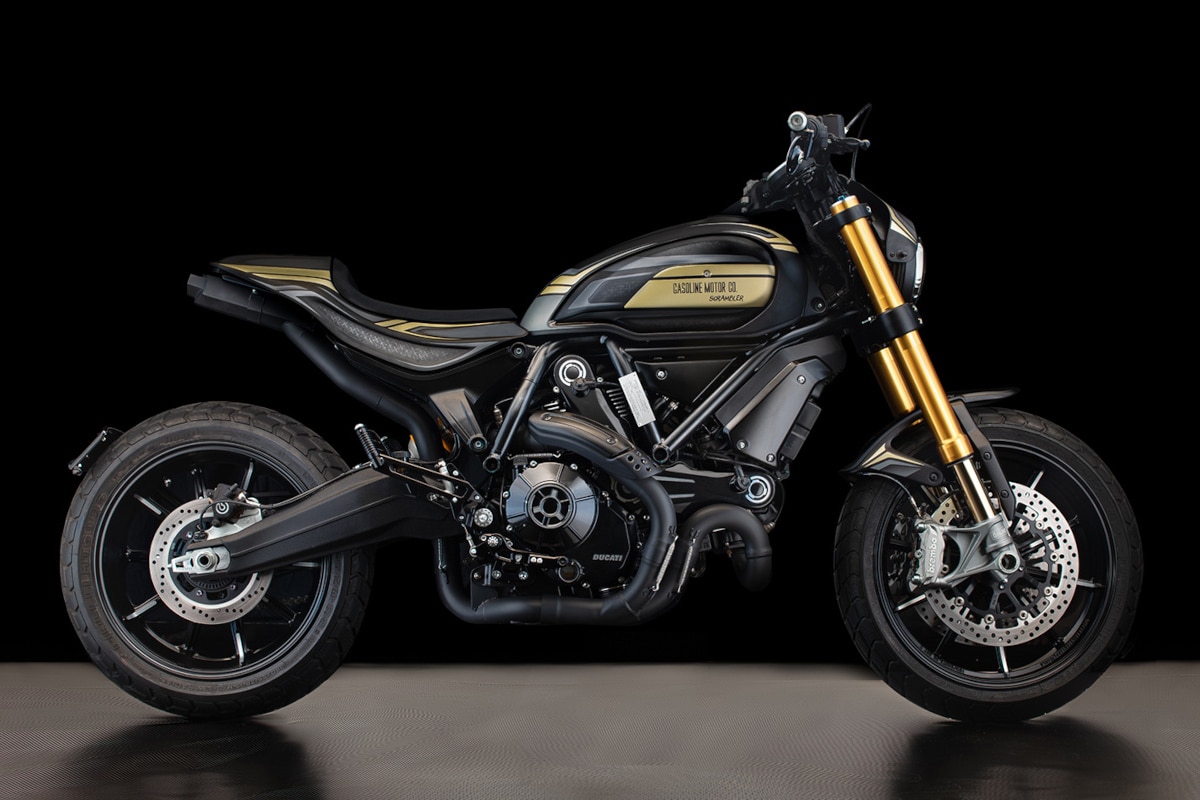 You'll also like:
Sondors' $5,000 Electric Metacycle is Insanely Badass
Magni's Legend Lives on in Italia 800cc 01/01
Ducati 2021 Monster is Lighter and More Powerful than Ever