Gorm Taube Turns the Honda NX650 Dominator into an Off-Road Beast
"There is something so aspiring in the ability to go wherever you want and not have to stop just because the road gets rough or the weather doesn't want to cooperate," says Gorm Taube on his website. A graphic designer employed by Volvo, Taube finds the time to work on custom bikes when he's not designing. His latest project was a Honda NX650 Dominator, which he has transformed into a vehicle that perfectly fulfils his vision of going anywhere.
You'll also like:
The NASA Motorcycle is Truly Out of This World
Volcon Grunt Takes EVs to the Backcountry
Triumph's Bonneville Build-Off Winner is a War-Time Weapon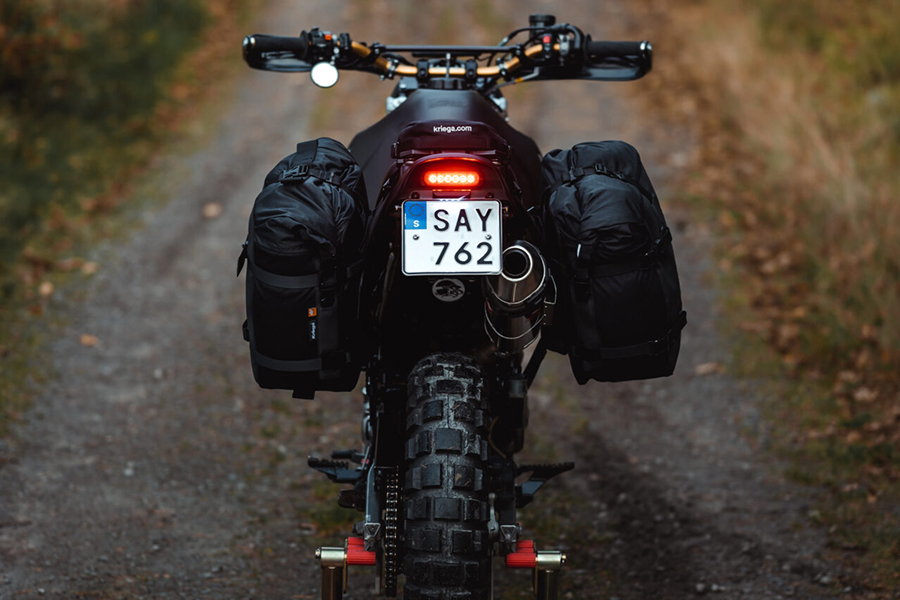 Taube first picked up the Dominator as a daily commuter in 2015, but over the years, he's been tweaking it to become an off-roader. That process required unbolting all the parts that aren't very necessary in an off-roading environment, such as the mirrors and the oversized taillight. Getting rid of the excess has given the bike a sleeker, more athletic look. The next step was to swap out the handlebars for a set of Renthal handlebars.
The front fender was also changed out in favour of an RTECH Supermoto front fender. The original 644cc single-cylinder four-stroke engine stayed, but Taube did add a Mikuni T40 carburettor with an aftermarket ECU. The exhaust is new to the build as well—a Yoshimura slip-on exhaust that was originally meant for a Honda XR650L. And to really master the off-road terrain, Taube added a new rear shock as well as new internals in the front, all in the name of improving handling.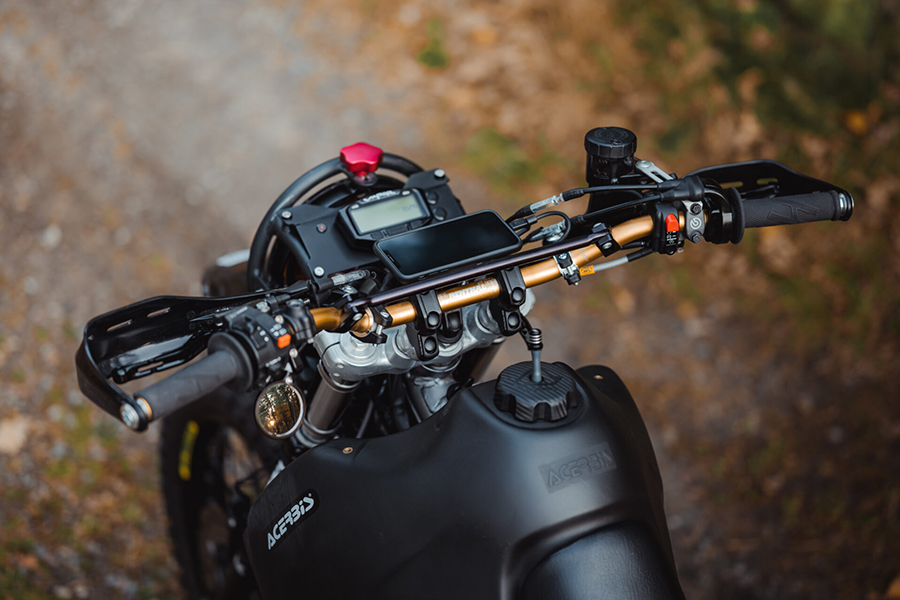 The build's finishing touches included a matte black paint job and the addition of '80s graphics. The latest digital instruments from Trail Tech were added along with custom mounts for saddlebags and low-profile LED indicators. When the build was finished, Taube took the bike on a 10-day trip through the Alps to Milan.
"This bike is the purest form of adventure bike there is: simple, tall and fairly light but still packs a punch. This bike is really meant to be ridden and abused, the scratches and dents will tell the stories of this bike," writes Taube.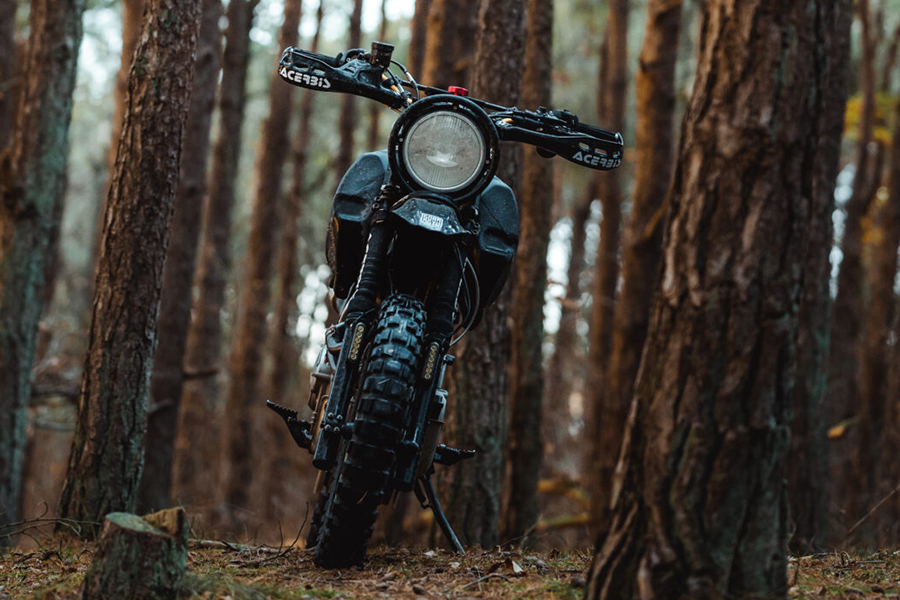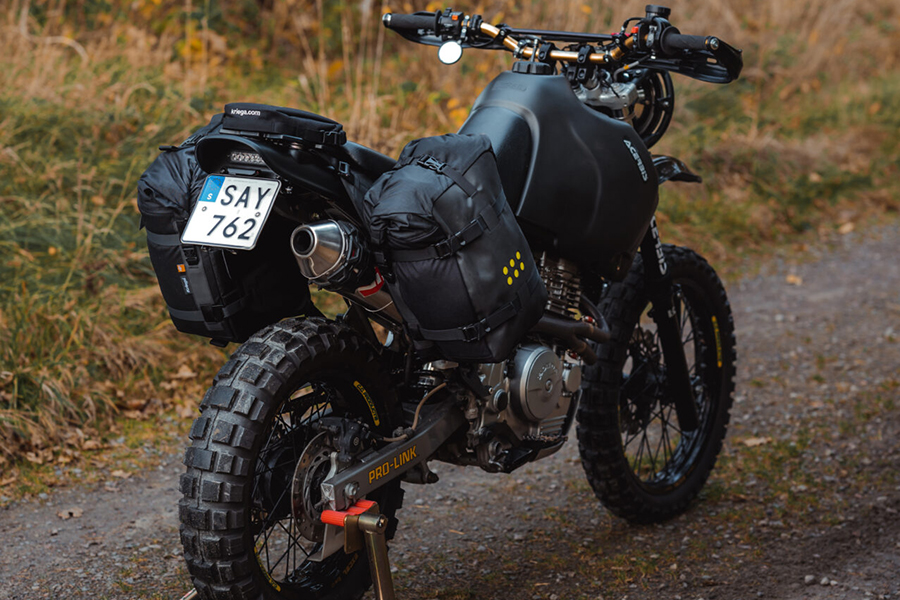 You'll also like:
The NASA Motorcycle is Truly Out of This World
Volcon Grunt Takes EVs to the Backcountry
Triumph's Bonneville Build-Off Winner is a War-Time Weapon