Harley Davidson Debuts 2020 Adventure and Street Fighter
Harley-Davidson is showing off their new Revolution Max V-twin engine with two bikes for 2020, an Adventure Bike and a Street Fighter. The bikes were debuted at EICMA in Milan.
The new 60-degree, liquid cooled V-Twin engine comes in two varieties, either as a 1250cc for the new Pan America adventure bike or as a 975cc for the Bronx 975 street fighter. The 1250cc version produces 145 horsepower and 90 lb-ft of torque. The 975 has a respectable 115 horsepower and 70 lb-ft of torque. To provide a little perspective, the Ducati Multistrada puts out 158 horsepower and 94 lb-ft of torque, making Harley-Davidson's new bikes contenders. Both engines feature an internal balancer that cancels out primary engine vibration.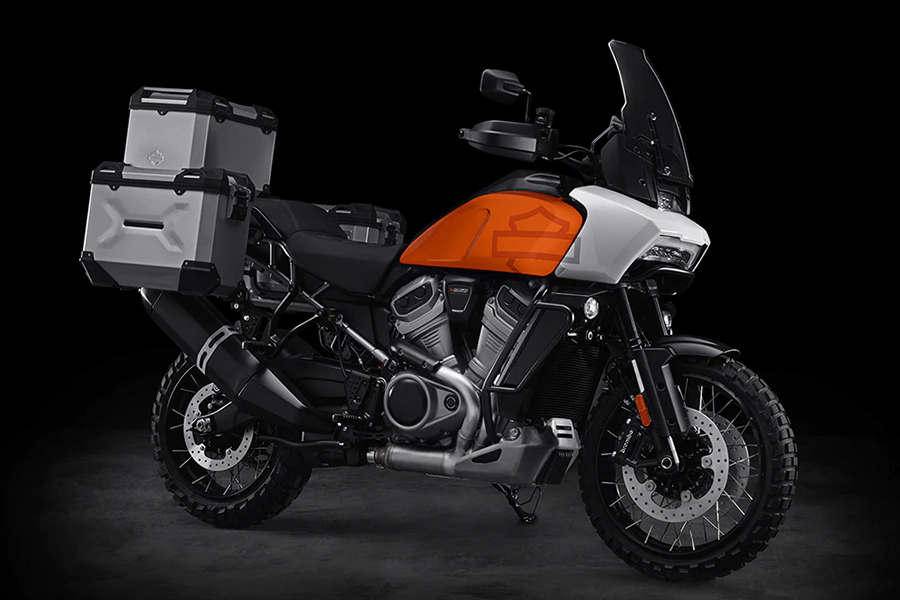 Harley-Davidson also worked with other companies to put the new bikes together. Brembo worked ona new radial monoblock four-piston caliper that matches up with the design of the bikes, while Michelin co-branded the tires for each bike.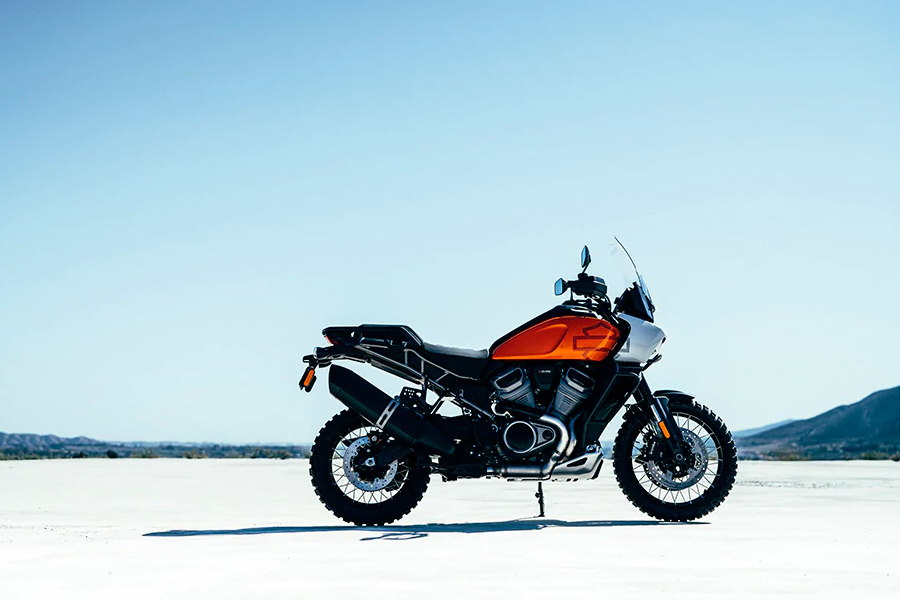 The new bikes are a part of the legendary motorcycle manufacturer's efforts to expand their offering. A press release from the company reads, "Leveraging its industry-leading design and strong manufacturing capabilities, it plans to offer its most comprehensive lineup of motorcycles, competing in many of the largest and fastes growing segments with a full portfolio of motorcycles across a broad spectrum of price points, power sources, displacements, riding styles and global markets." The Pan America represents a new line of modular 500 to 1250cc midldleweights. The Bronx is the first of what will reportedly be eight more streetfighters that will be coming out from 2020 to 2022. A big part of this effort is the vision of expanding Harley-Davidson into the Asia and India markets. "The new product and broader distribution is intended to fuel Harley-Davidson's customer access and growth in India, one of the largest, fastest growing markets in the world, and other Asia markets." Entering new markets can be difficult, even for a legacy company like Harley-Davidson, but these bikes are more than ready for the challenge.
General FAQ
What happened to the Harley Street Fighter?
Reports have said Harley Davidson will be delaying the release of the BRonx Streetfighter till at least 2022. The company is focusing on Pan America, their first adventure touring motorcycle.
---
Featured Video from Man of Many
---
How much will the Harley Pan America cost?
The Pan American is middle tier when it comes to pricing, priced at $17,319 for the base Pan American and $19,999 for the special.
---
Featured Video from Man of Many