Kaffeemaschine 19 Slims Down the Moto Guzzi 1000SP
When it comes to custom bikes, most are done on a commission basis. Typically, the customer is someone who knows what they want and is mature enough to make the investment required to build a bespoke bike. Kaffeemaschine's 19 does indeed have a client for the build, but this particular client is a bit different from any other you may have heard of. She's only 2.5 years old.
You'll also like:
Deus ex Machina x Zero SR/S is Made From a Single Carbon-Fibre Piece
Harley-Davidson's World First Pan America 1250 Unveiled
Triumph Just Made the Rocket 3 Cool Again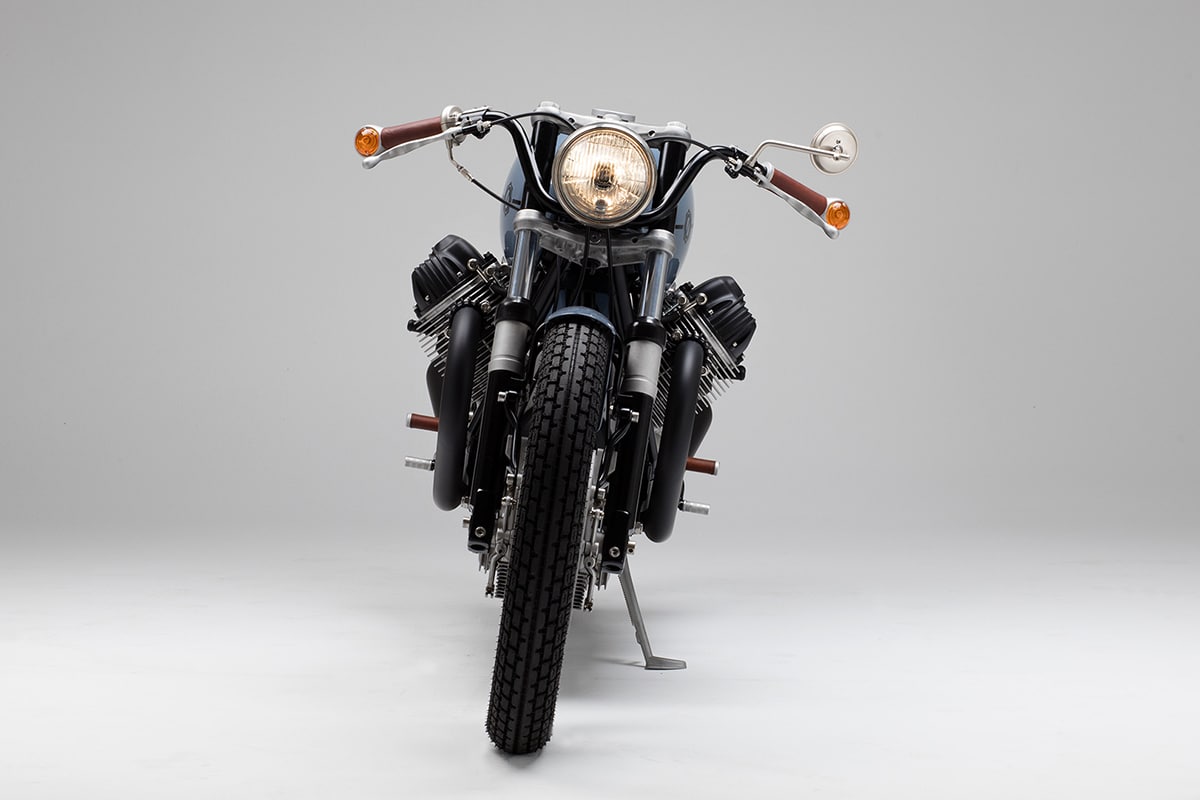 "I told my 2.5-year-old daughter that this is the bike I would give her one day," says Axel Budde, the owner of Kafeemaschine. "She insisted that it had to be blue. After a long process, I finally came across this vintage Volvo blue."
It wasn't just the colour that was customised for this bike, though. Budde worked on every minute detail. "I even modified the look of every screw," he says. Budde adds, "I really can assay that the only part that I used as it can be bought is the rubber carburettor flanges." Even though this bike will eventually go to his daughter, it's not going to sit idle while it waits. "I liked the idea of building a relaxed, all-day ride for myself," confesses Budde.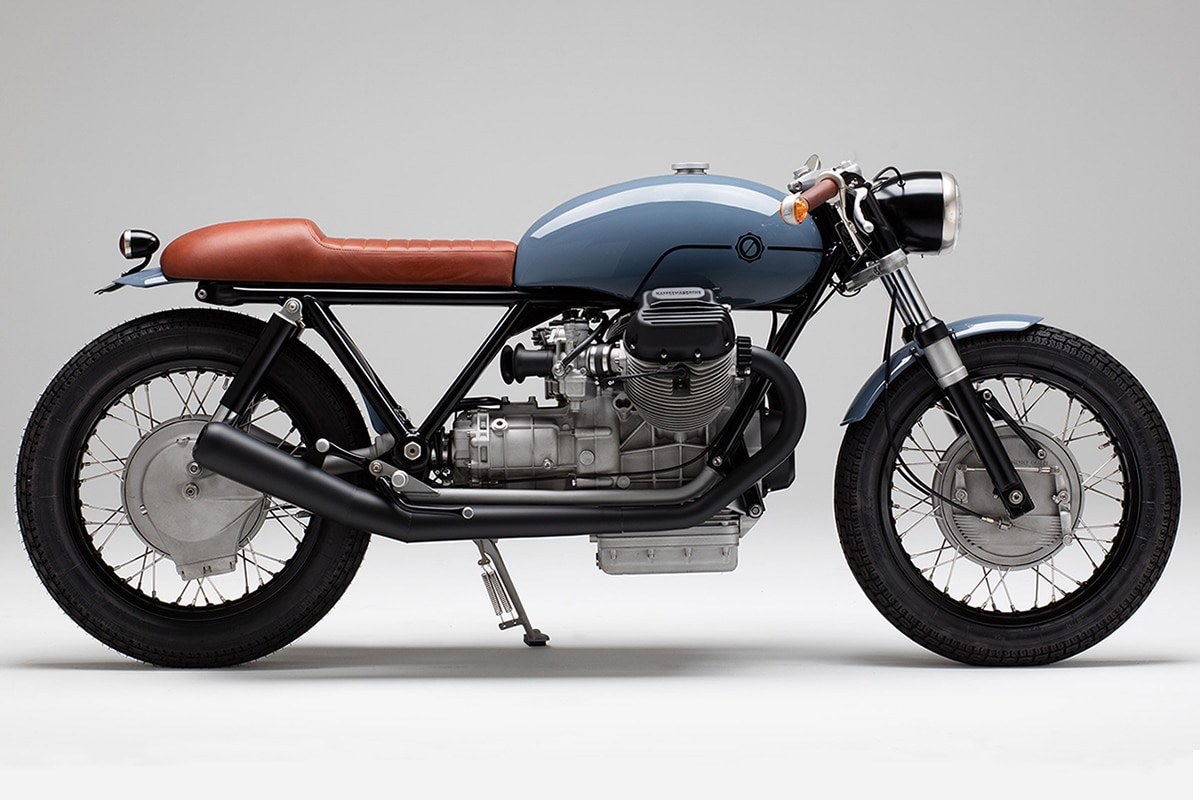 To that end, Budde started with modifying a frame from a V7 850T. He kept the double duplex brake from the same bike, then added a Le Mans 2 fork that was outfitted with new dampers and tubes. To fit the narrow frame, the drum brakes had to be modified, and the handle bar brackets were also slimmed down. Custom brackets were made for the headlight. The foot controls are also custom, and tie into the invisible cable mechanism.
An old bicycle headlight serve as the rear light, and Budd cast new valve and generator covers. The seat and tank are both custom and the swing arm comes from a Le Mans 3, while the rear-drive was rebuilt from an 850T. Powering the build is a Guzzi 1000SP engine with a matching transmission.
It may be a while before the intended client is big enough to ride the Maschine 19, but when she is, she'll have an incredible custom job waiting for her.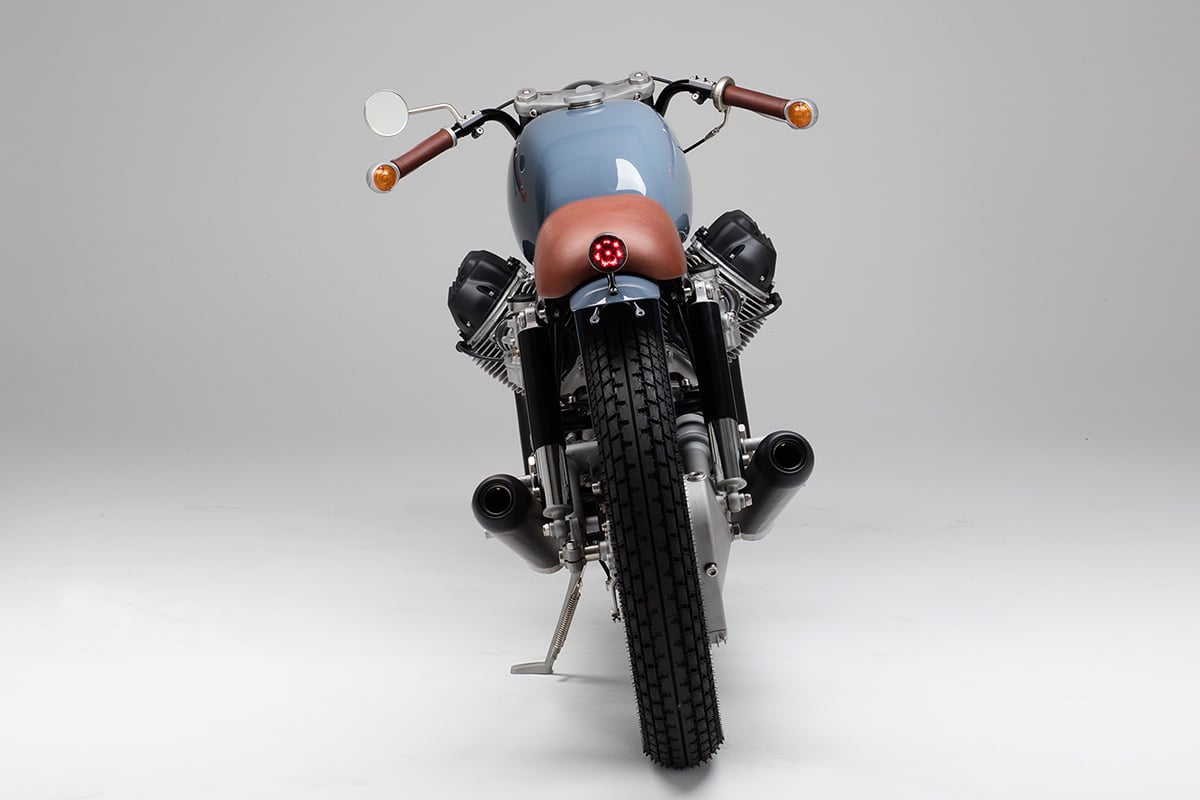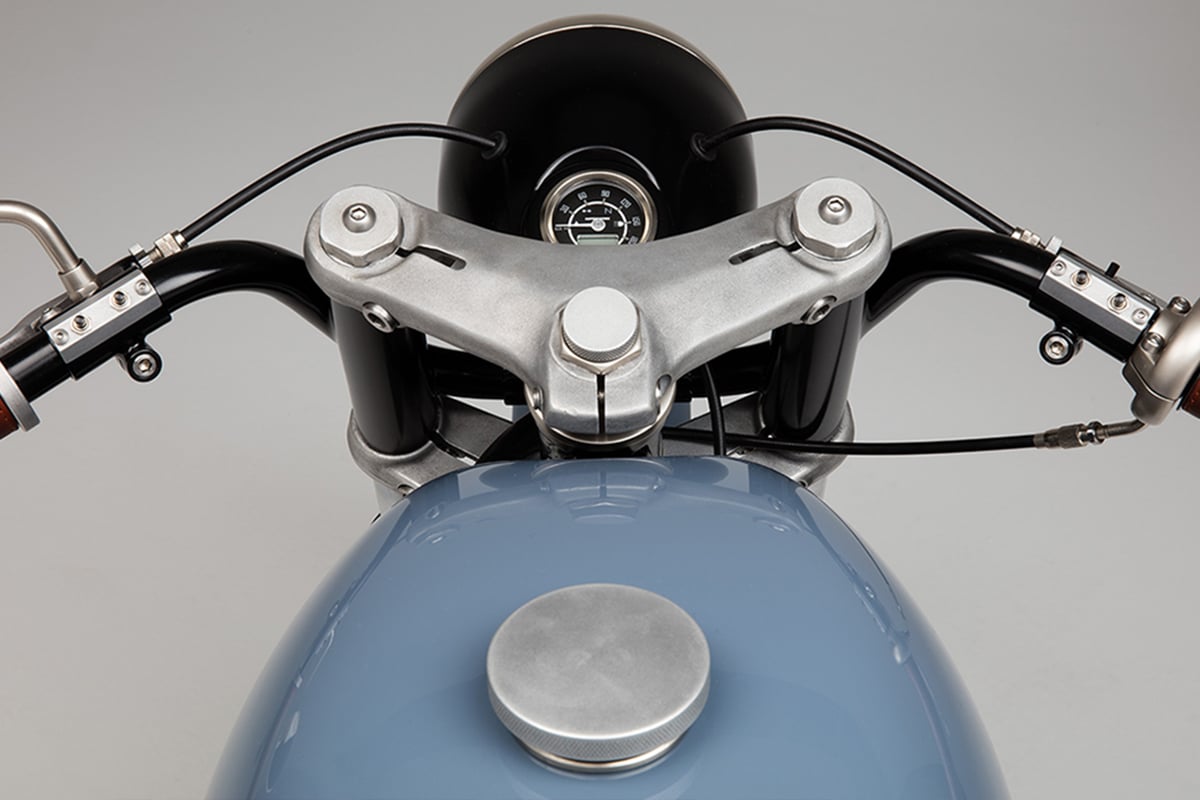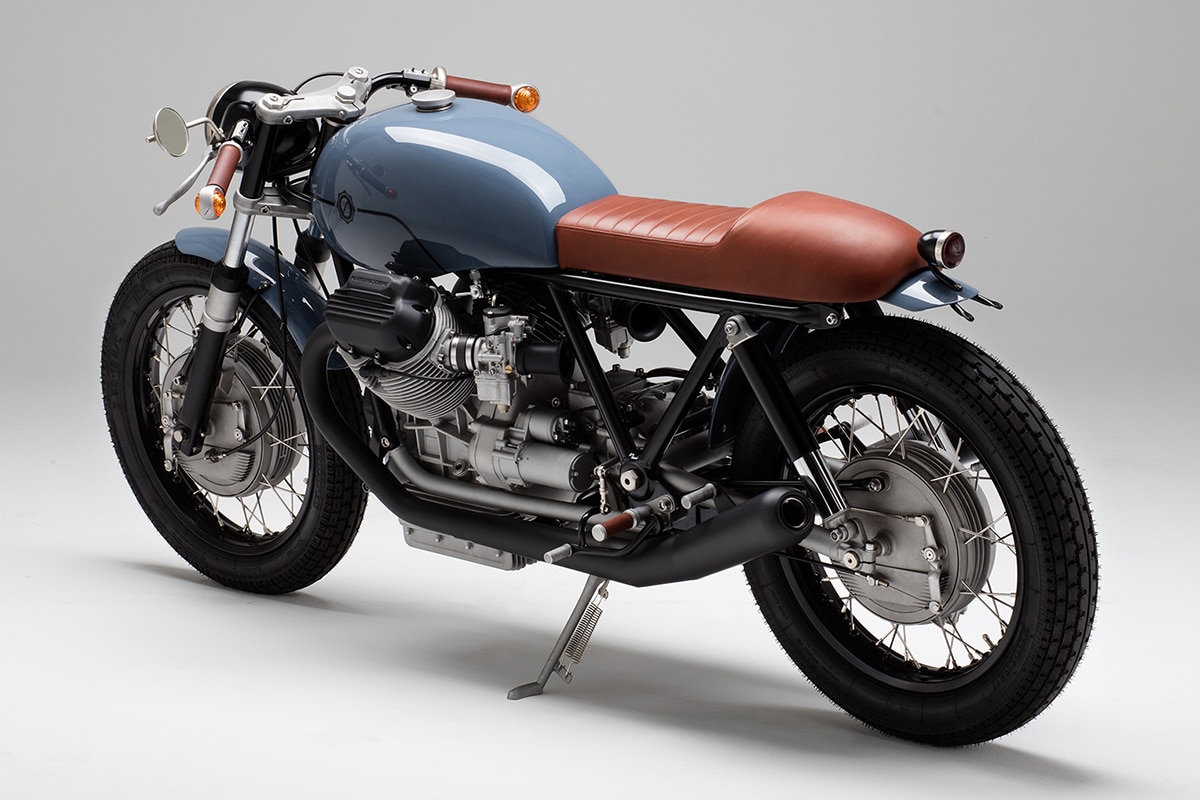 You'll also like:
Deus ex Machina x Zero SR/S is Made From a Single Carbon-Fibre Piece
Harley-Davidson's World First Pan America 1250 Unveiled
Indian Goes Rogue for 'Aggressive' 2022 Scout Motorcycles