Teach the Kids to Rip with KTM's Electric Balance Bikes
KTM has a wide range of offerings for riders of all backgrounds, including the youngest riders. The new KTM x STACYC eDRIVE Electric Balance Bikes lets tomorrow's riders learn the basics of riding, from wheels, torque, and balance, while also having the capacity to grow with any child.
You'll also like:
The BMW R 100 Cafe Racer That's Born to be WYLD
Droog Moto V2 Urban Fighter is a Kawasaki Z 900 on Steroids
Triumph Just Made the Rocket 3 Cool Again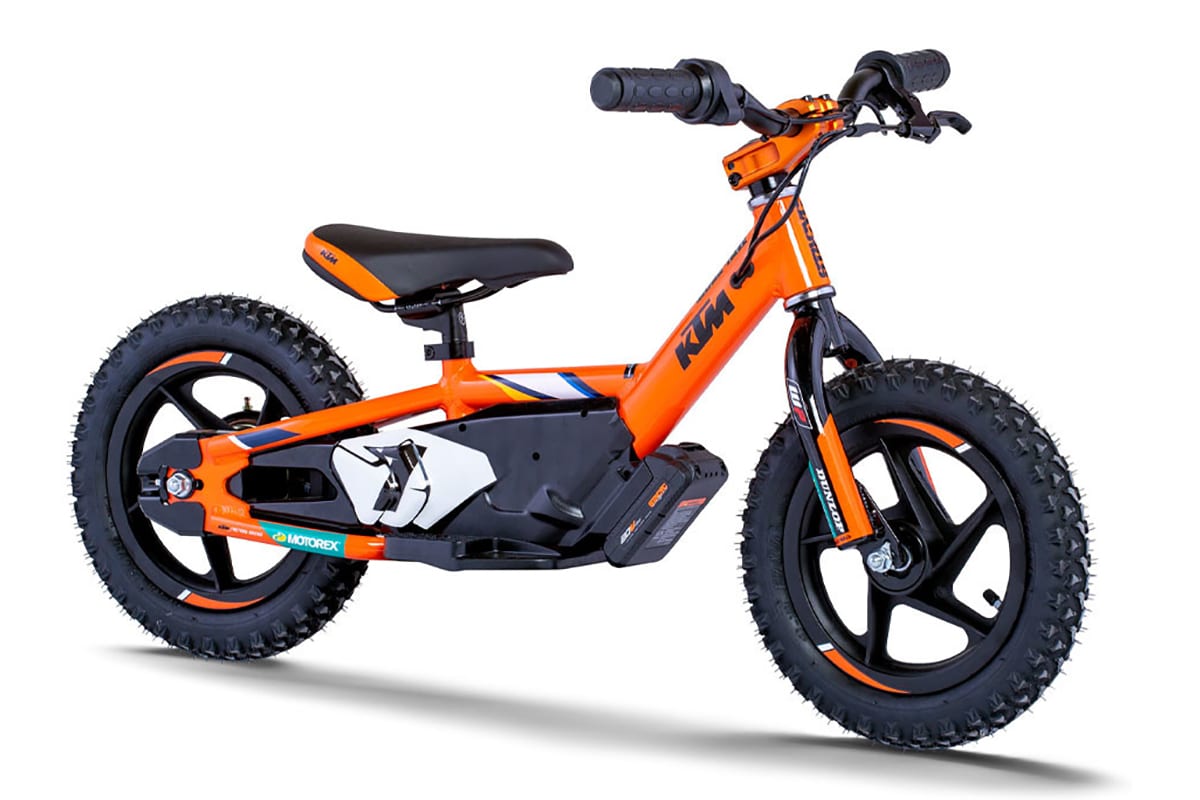 "The diversity of the whole KTM Offroad range is something we are very proud of and now with the KTM FACTORY REPLICA STACYC DRIVEs we have an ideal first platform," says Joachim Sauer, KTM's product manager over offroad. "It's not only a cool and enjoyable product but one that carries pure strands of KTM's READY TO RACE DNA. Importantly, the two models are also further superb examples of how we can use e-mobility effectively. Future generations or riders can make their first revs into biking thanks to the KTM FACTORY REPLICA STACYC DRIVEs."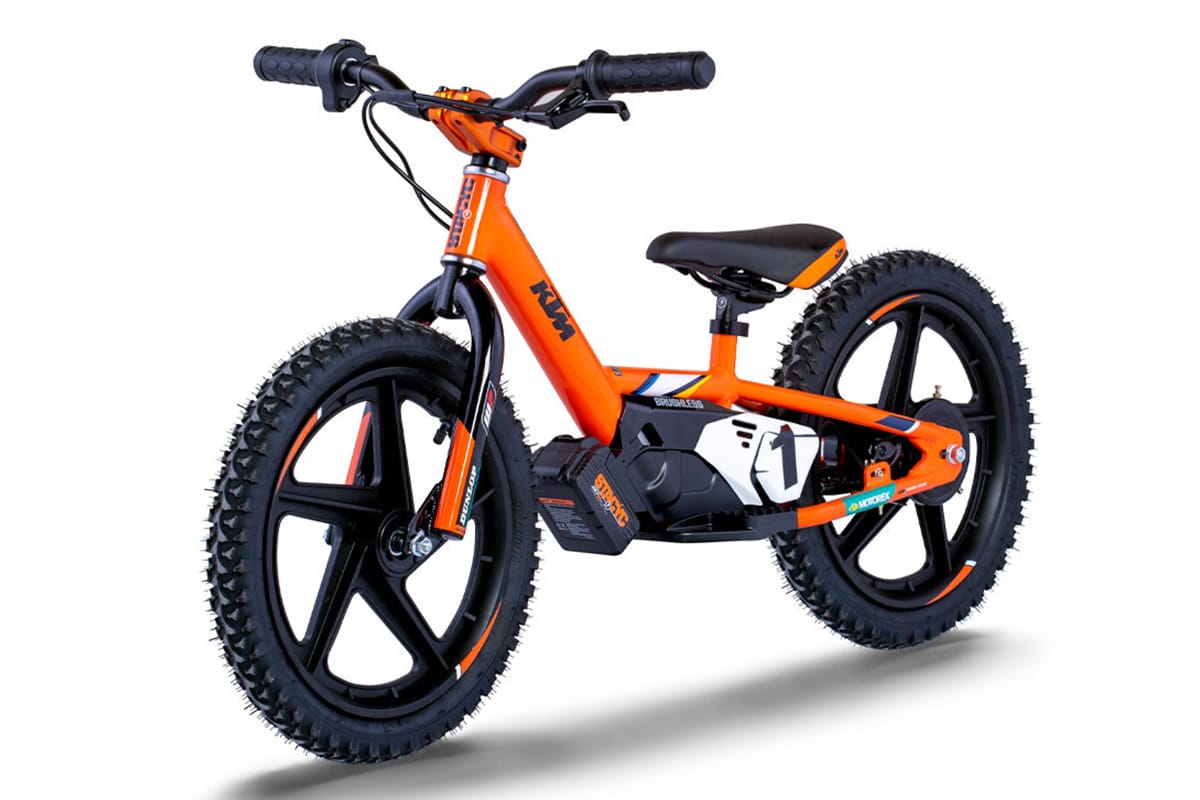 For those riders typically between the ages of three to five years old, the KTM x STACYC eDrive Electric Balance Bikes are perfectly sized. Weighing less than 8kg, the bikes feature 12-inch wheels with pneumatic tires. The seat sits at 33cm, and the frame is made of aluminium. BMX style forks are used for the front.
Riders can push or coast on the bike, and then, as their confidence grows, can start using the twist-grip throttle to speed the bike up to 8km per hour. Medium mode pushes the bike to 11km per hour, while high mode hits a top speed of 14km per hour. When the time is right, younger riders can move up to the KTM Factory Replica STACYC 16eDRIVE, which offers 16-inch wheels, a taller seat, and a higher top speed of 21km per hour. Both models come with quick charging capability and a run time of between 30 to 60 minutes on a single charge. The smaller bike sells for USD$1,082, while the larger 16eDRIVE is priced at USD$1,430.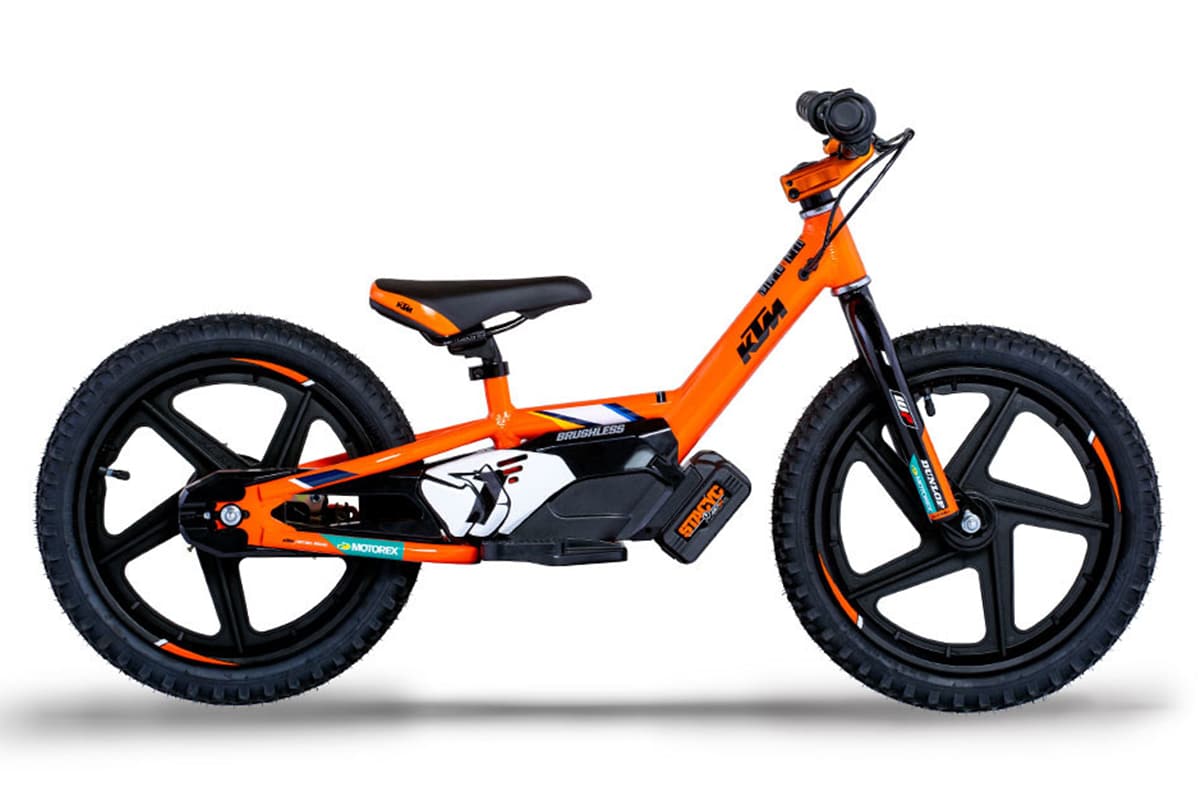 You'll also like:
The BMW R 100 Cafe Racer That's Born to be WYLD
Droog Moto V2 Urban Fighter is a Kawasaki Z 900 on Steroids
Triumph Just Made the Rocket 3 Cool Again