Machine 1867 Lengthens Out the Gilera Extra Rossa 175
Every family has its odd member—the one sibling that looks and acts just a bit differently. When it comes to the motorcycle family, that member would have to be hill climb bikes. These bikes are characterised by their extremely long and narrow bodies. The back tire is pushed with an elongated swingarm, which serves to keep the front wheel on the ground when racing up a hill. The look is hard to miss, but it can also serve as inspiration for other builds. Australian custom bike maker Machine 1867 took note of this unique design for their own bespoke bike.
You'll also like:
Triumph's Scrambler 1200 Bond Edition is Licensed to Thrill
BMW Splashes Down into the Cruiser Market with the New R18
Harley-Davidson's Fat Boy is Still a Terminator on the Road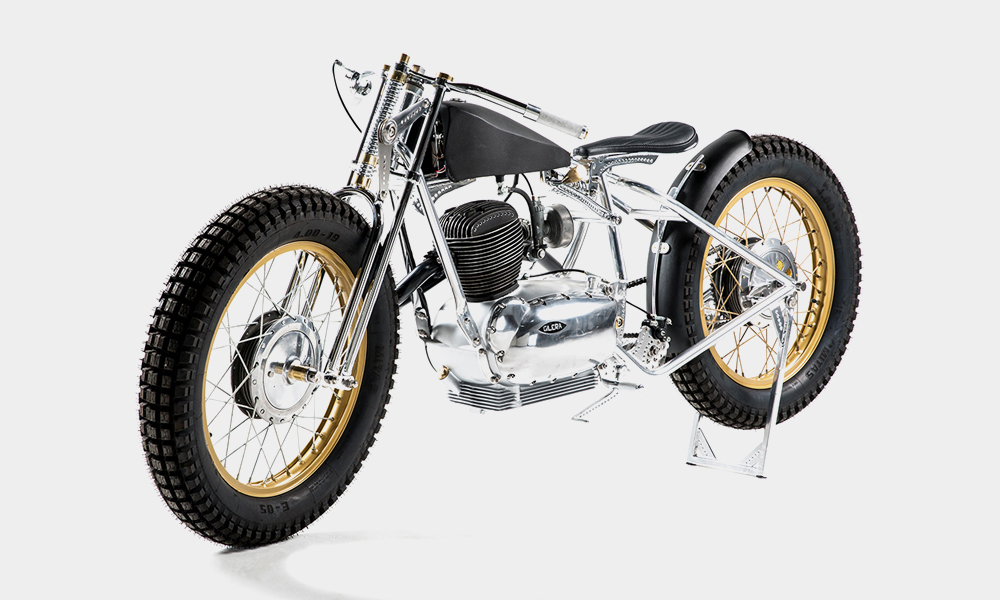 Machine 1867 brought in a 1957 Gilera Extra Rossa 175 for the build. Starting with the wheels, the shop completely overhauled them and then powder-coated them in gold. They were then shod in a set of knobby Mitas E-05 tires. Machine 1867 moved the air-cooled mill back to the bespoke hard-tailed chassis. A tractor-style saddle, made of leather, sits above the one-off springer-style fork suspension with its own shock and linkage. The tank is a custom job, as is the rear fender. Both are made of 1.2mm mild steel. That's not all that is custom. The bike also has custom-machined axles, linkages, top and bottom yokes, spacers, grips, and the jockey-style hand-shift setup.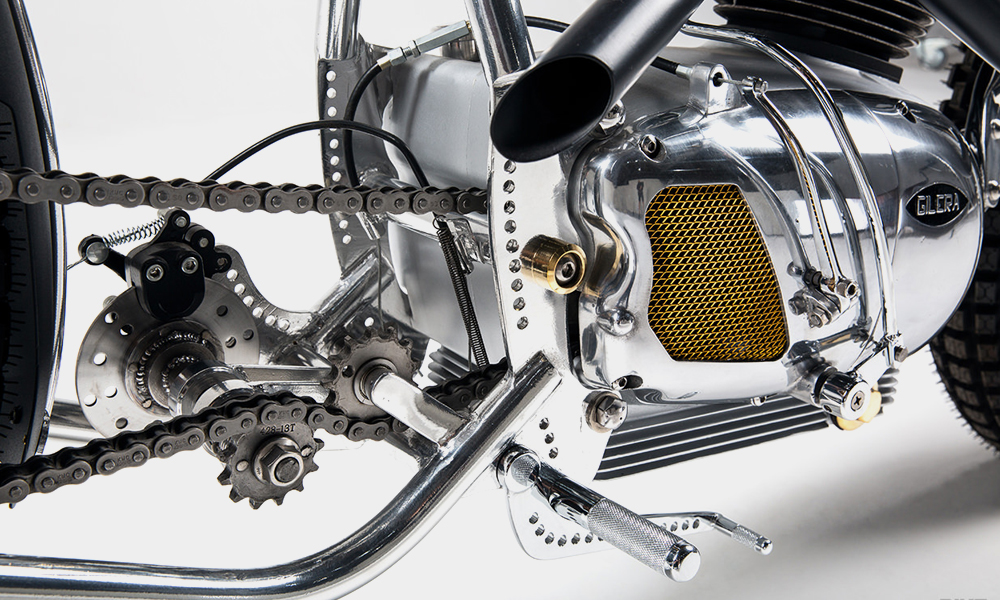 Hill climb bikes are noted for their powerful engines, many of which can put out over 300 horsepower. For power on their custom build, Machine 1867 retained the Gilera Extra Rossa's small-displacement four-stroke OHV single-engine.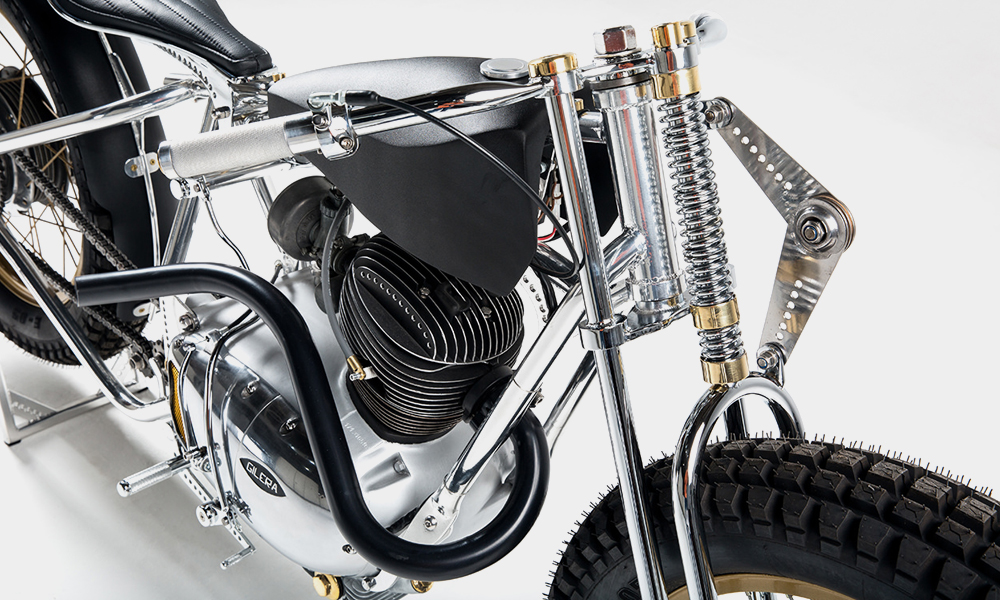 It may not have the shorter body of its regular siblings, nor does it quite have the elongated look of its crazier siblings, but the custom 1957 Gilera Extra Rossa 175 from 1867 Machine perfectly blends the two to create a bike unlike any other. Climbing a hill or racing down the street, this is one bike that stands out.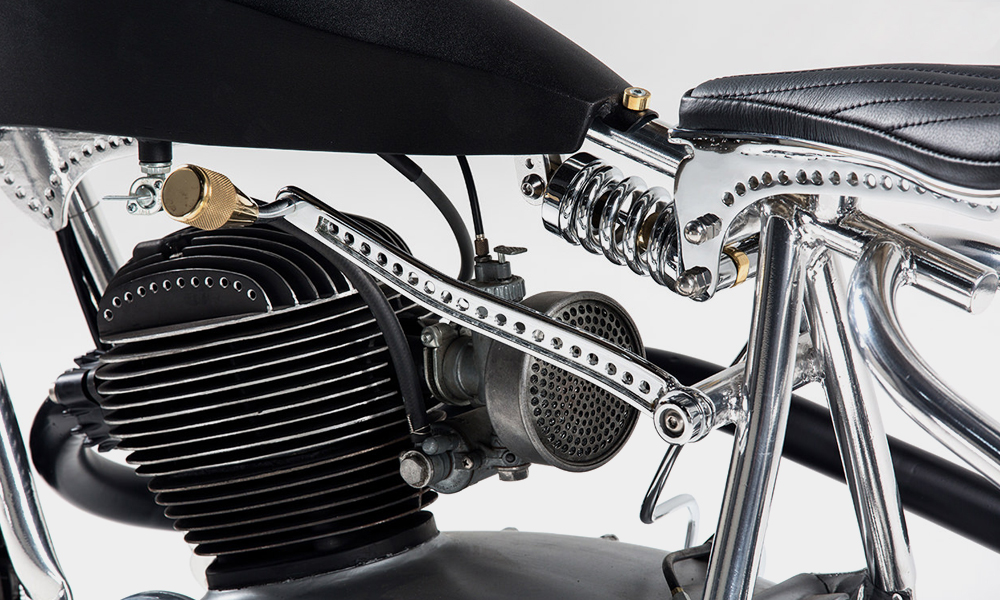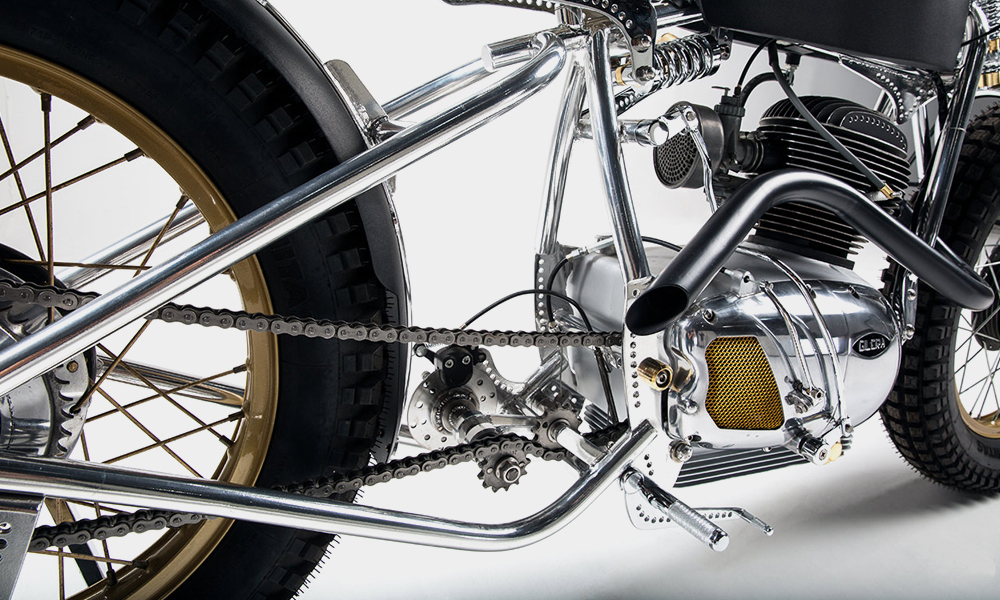 You'll also like:
Triumph's Scrambler 1200 Bond Edition is Licensed to Thrill
BMW Splashes Down into the Cruiser Market with the New R18
Harley-Davidson's Fat Boy is Still a Terminator on the Road