Moto Guzzi Rethinks Italian Army's Nuovo Falcone Motorbike
Civil service is a hallmark of Moto Guzzi. Their 1967 V7 was used by the Italian police force. A few years later, Moto Guzzi came out with the Nuovo Falcone. This smaller bike was deployed into service in the Italian army. Another couple of years later, the Nuovo Falcone was made available to the civilian sector.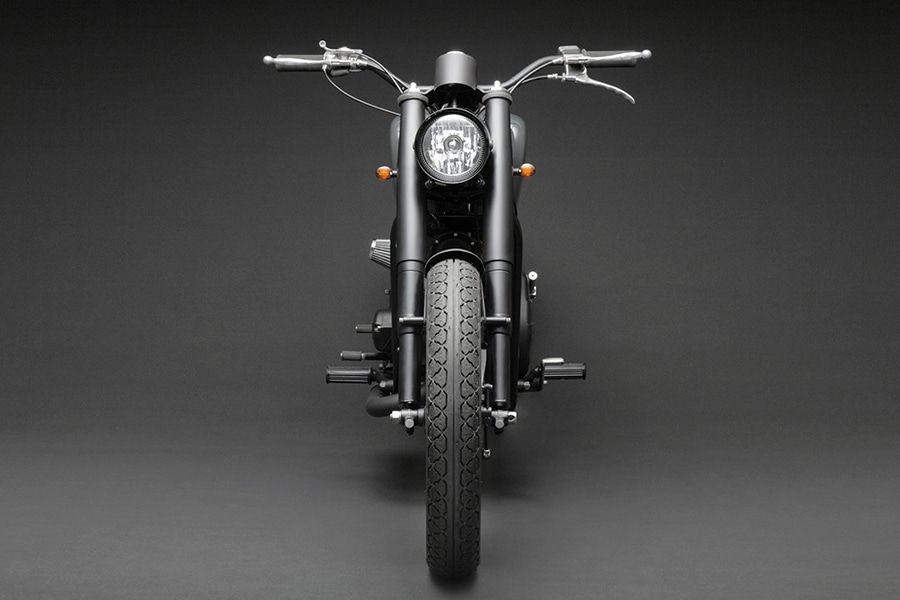 Powered by a longitudinally-mounted V-twin 500 cc engine that was capable of 30 horsepower, the Nuovo Falcone soon became the most utilitarian bike ever made by the company. Such a popular machine was long overdue for customisation when Venier Customs finally got a hold of it. "Our design is what the Falcone could look like if it was redesigned by Moto Guzzi today," explains Venier Customs founder Stefano Venier. "It's not trying to be a 'special' or 'custom build'—it's our vision of the 2020 Moto Guzzi Falcone."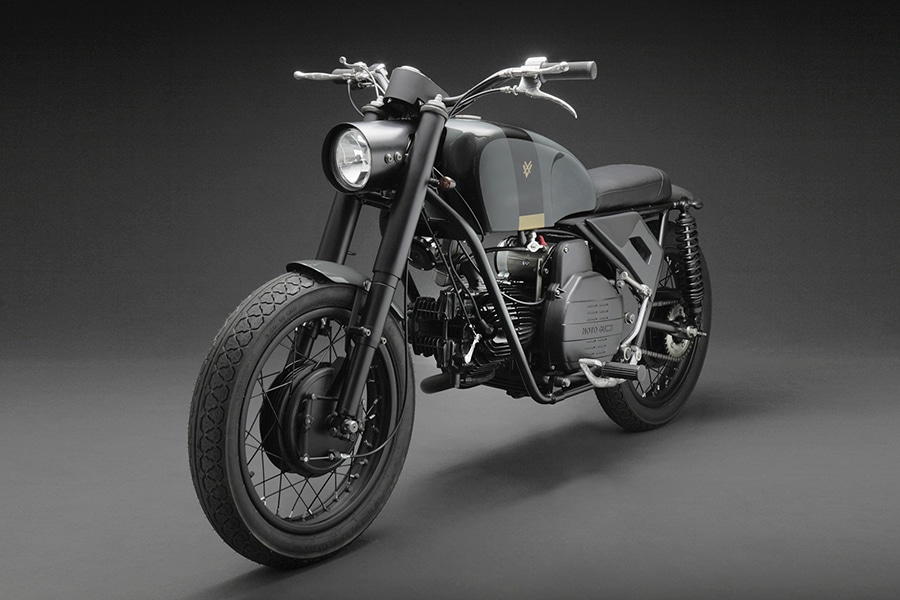 Because the bike is so easy to find, Venier was able to source a bike from the late 60s with very low miles. The crew stripped down the bike, replacing seals and gaskets and building a new wiring harness. They also added an electric start and new shocks for modern riders. All the unneeded brackets were removed from the frame and the subframe was shortened. Many of the old parts were still usable, and Venier kept the front forks, wheels, and the classic drum brakes.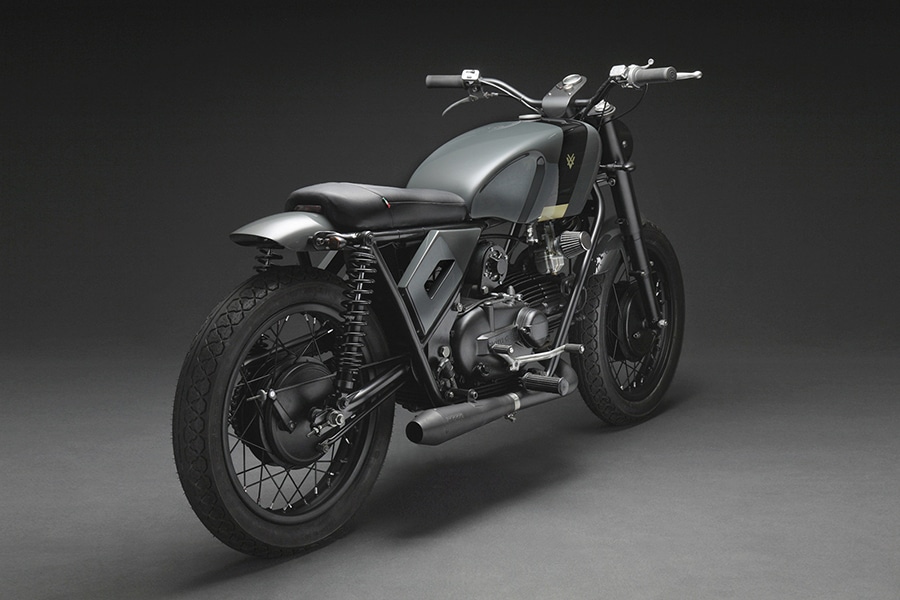 A new aluminum tank was made for the bike. The seat pan, side panels, and fenders are also custom made. The seat, which is covered in faux leather, hides a slim LED taillight tucked underneath it. The foot and hand controls are the original, though the handlebars are from a dirt bike. For the headlight, Venier went with a custom job that included modern LED lights. The dashboard features a modern speedometer that is GPS enabled. The bike is finished to match it's heritage—in a simple black and grey that has a military inspired theme. This is one bike that looks like it could be at home returning to civil service or serving as a daily commuter.
---
Featured Video from Man of Many
---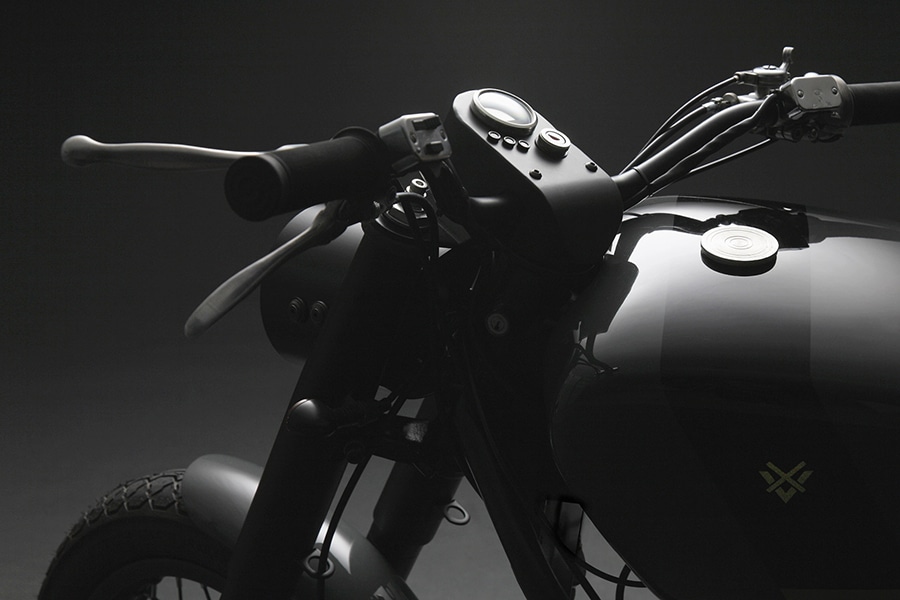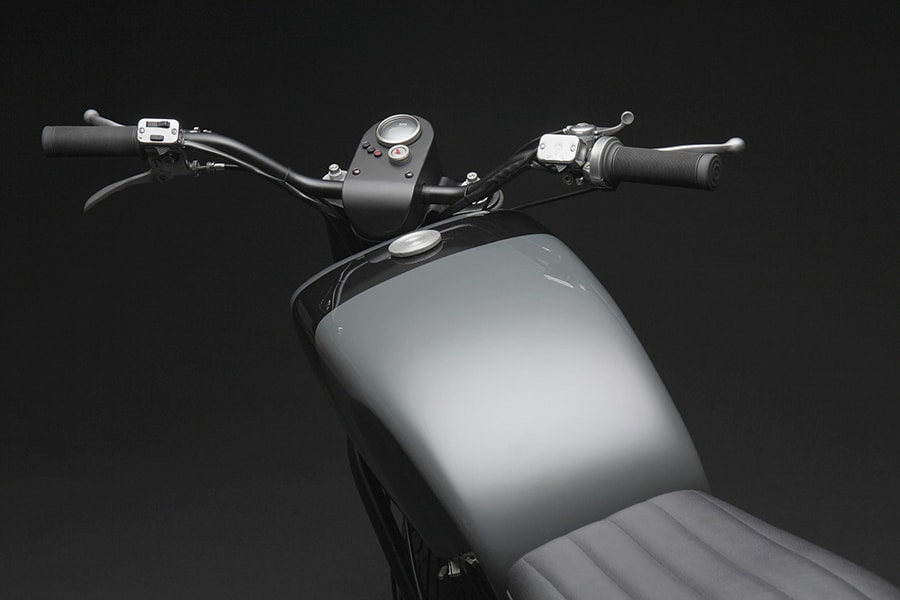 You'll also like:
2018 Indian Scout Bobber Jack Daniel's Edition

---
Featured Video from Man of Many