Motoworks' Custom Suzuki GT380 Scores a High-Tech Redesign
For the Suzuki GT380 Custom from The Motoworks, speed isn't just a consideration for when you're riding the bike, it was also a major factor in the build itself. "How quickly can you build a very custom, very high quality bike?" asks Sen Pelletier, the man running the Rochester, New York, shop The Motoworks. "The idea was to eliminate (or minimise) the amount of wasted time and labour that often goes into a custom." From the looks of the bike, you would never guess that the build was created to be as fast as possible.
You'll also like:
BMW Adds Limited-Run M1000RR to its Performance Line
Triumph Trident Set for a Comeback After 45 Years
BMW Motorrad R18 Cruises into Fat-Boy Territory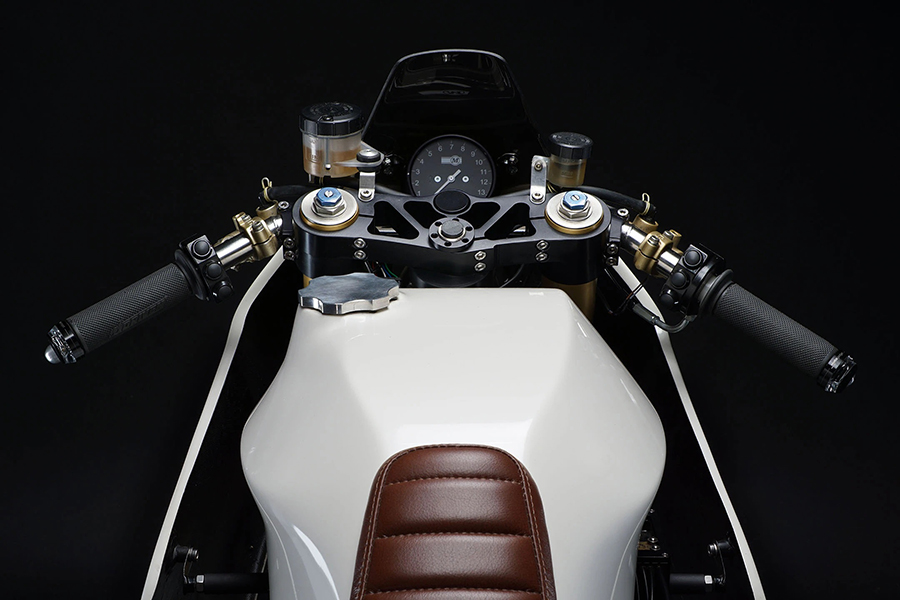 The bike started as a mid-70s GT380 as the basis for the sketch of the bike. Pelletier combined his own efforts with those of Denver-based industrial designer Jeremy Lacy to get the final sketches. From those, the mechanical design was finished, with parts being identified that could be machined or welded. This approach allows for the bike to be put together much like a kit would be, and also meant that there was no time wasted having to rework items because of how carefully they were designed in CAD.
Pelletier had to adjust the two-stroke triple only slightly before dressing up the engine with custom covers. The exhaust is new to the bike and is made with stainless steel expansion chambers that were cut with a laser and then coated in satin black ceramic. The bike also sports a new frame made of steel tube. The frame also features integrated fuel and oil tanks. On the back end, you'll find Ohlins shocks.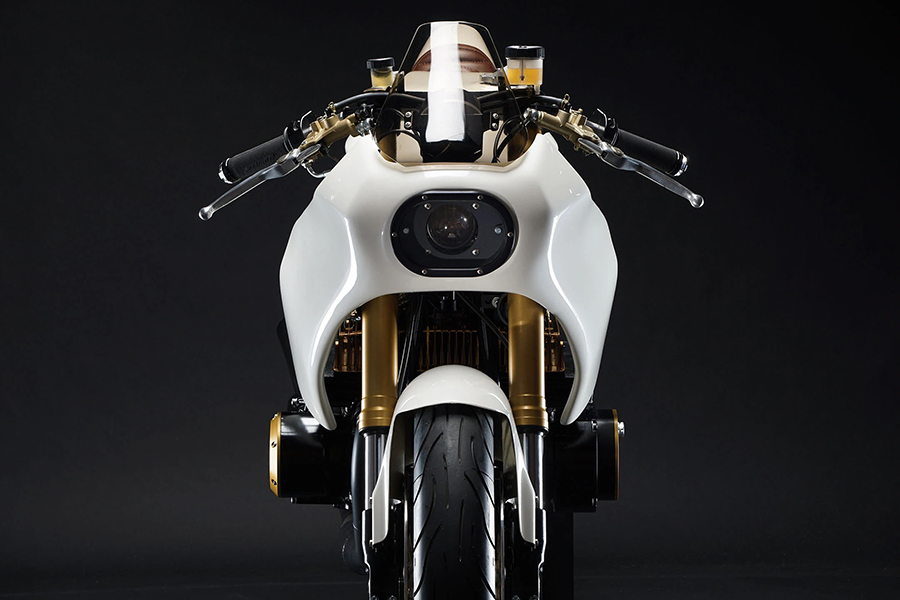 The custom GT380 is loaded with peripherals as well, such as an aluminum fuel tank covered by a fiberglass tank cover. "The main tank is plumbed to the frame tank," says Pelletier, "so that they act together—and don't require any complicated switching while riding." Even with all the custom work done on the bike, it only took about six months worth of 20-hour weeks. That's pretty fast for a build, especially for a pretty fast bike.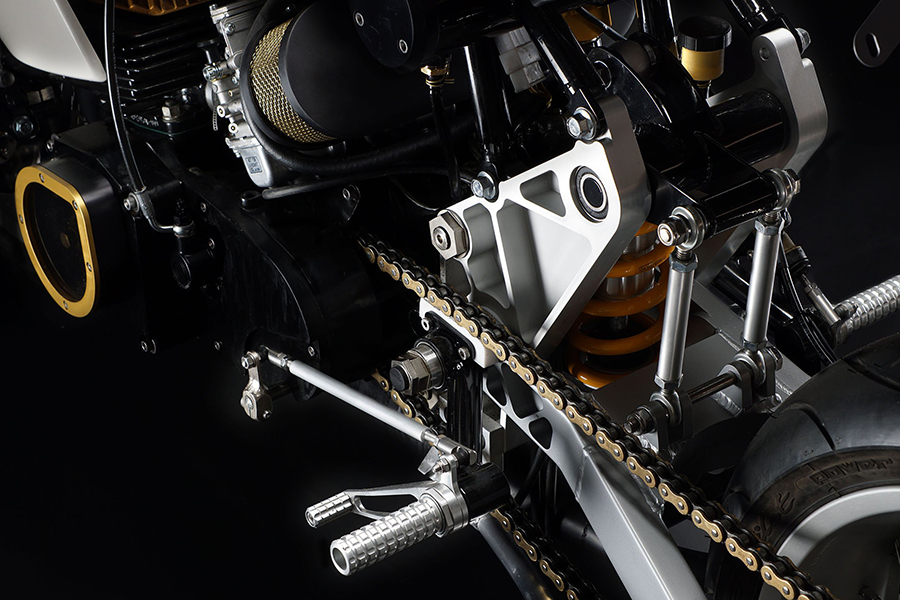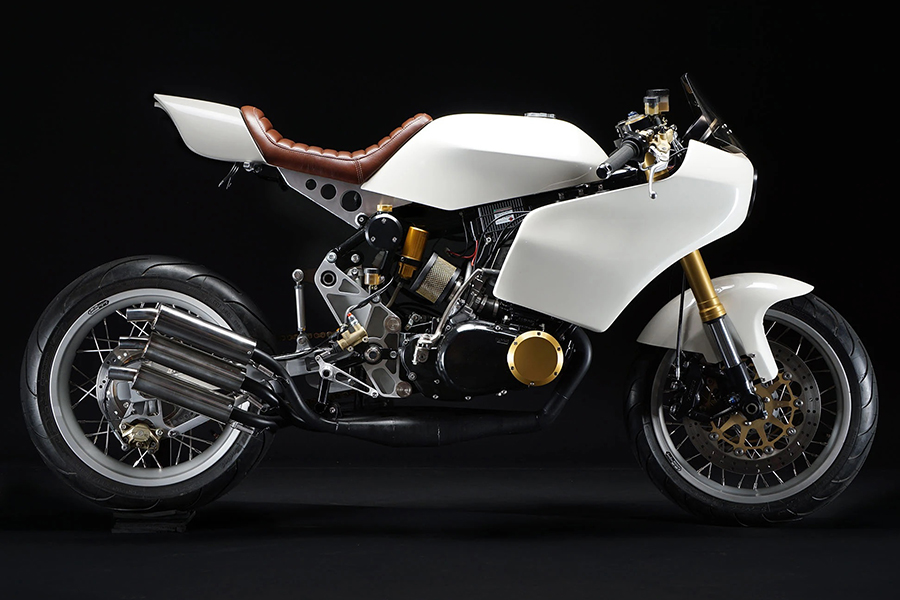 You'll also like:
BMW Adds Limited-Run M1000RR to its Performance Line
Triumph Trident Set for a Comeback After 45 Years
BMW Motorrad R18 Cruises into Fat-Boy Territory