MV Agusta Rush 1000 Superbike is Art on Wheels
MV Agusta's logo reads, "Motorcycle Art Since 1945." It's a tall order to claim your product is art, but for MV Agusta, the claim isn't much of a stretch. If you need proof, just consider their Rush 1000 Superbike.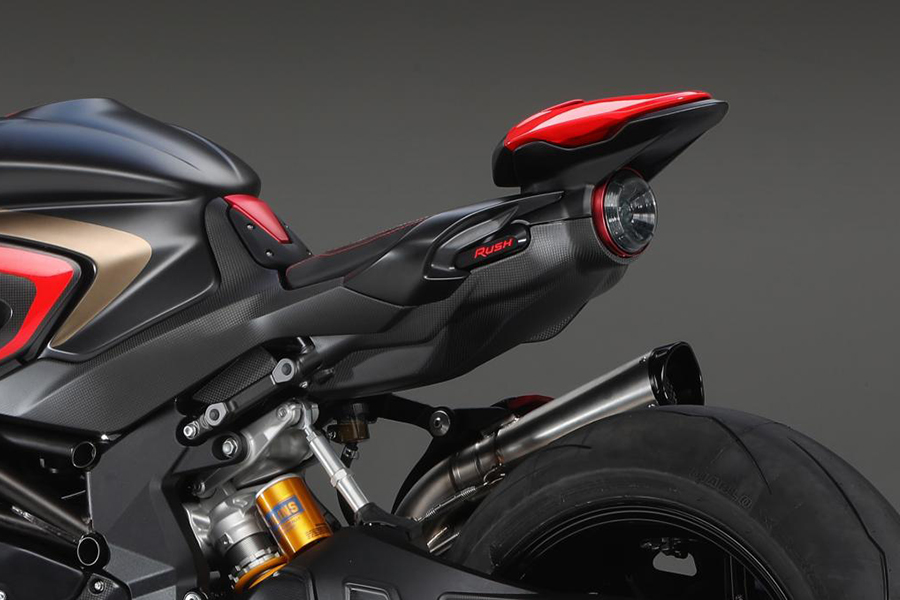 The Rush 1000 started out as a Brutale 1000 RR, but that revamps that bike's 988cc inline-four cylinder. MVA redid the combustion chamber, which uses radial valves inspired by Formula 1 racing and makes use of titanium connecting rods to lower the weight. A central camshaft chain is used to help lessen the effects of camshaft twist when the bike is running at high rpms. These changes, with a race exhaust and ECU, get the engine up to 212 horsepower and 86 ft-lb of torque. MV Agusta offers the engine in four different maps: Sport, Race, Racing, and Custom. MV Agusta kept the Brutale's chassis but swapped in CNC-machined aluminum, titanium, and carbon fiber parts to help drop the weight down. The bike only weighs 405 pounds dry. For damping, MV Agusta recruited Ohlins suspension units. Braking comes courtesy of Brembo Stylema Monoblock calipers. According to the company, these changes bring the bike into the realm of "hypernaked" motorcycles.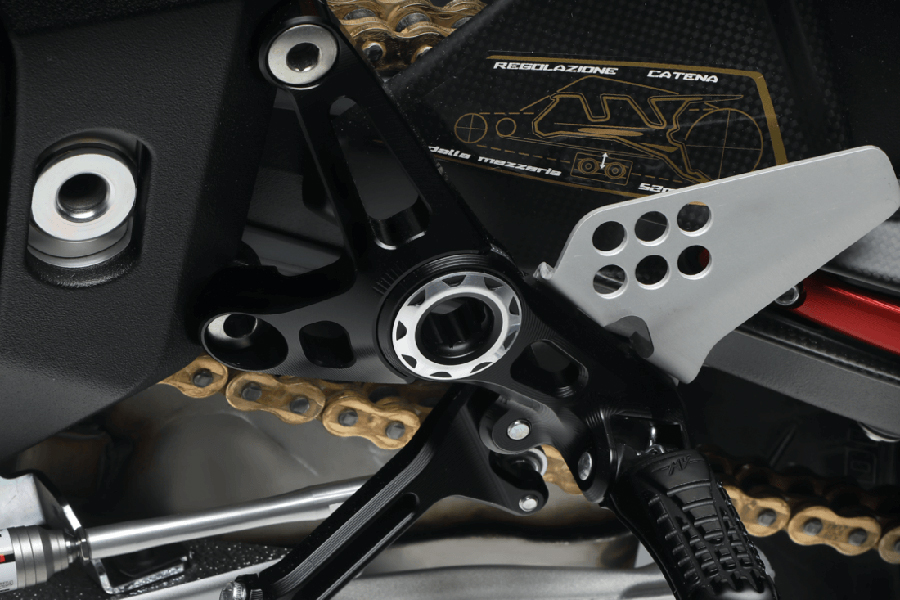 Aside from the art of performance, there's also the art of style. MV Agusta says that the Rush 1000 superbike "is a truly exclusive motorcycle intended for an audience that does not fear original choices and individuality." One of those bold decisions was to create a forged-aluminum rear wheel and then house it in a ventilated carbon fiber shell. The move not only creates a unique look, it also helps with aerodynamic performance. On the front, MV Agusta went with a spoked wheel.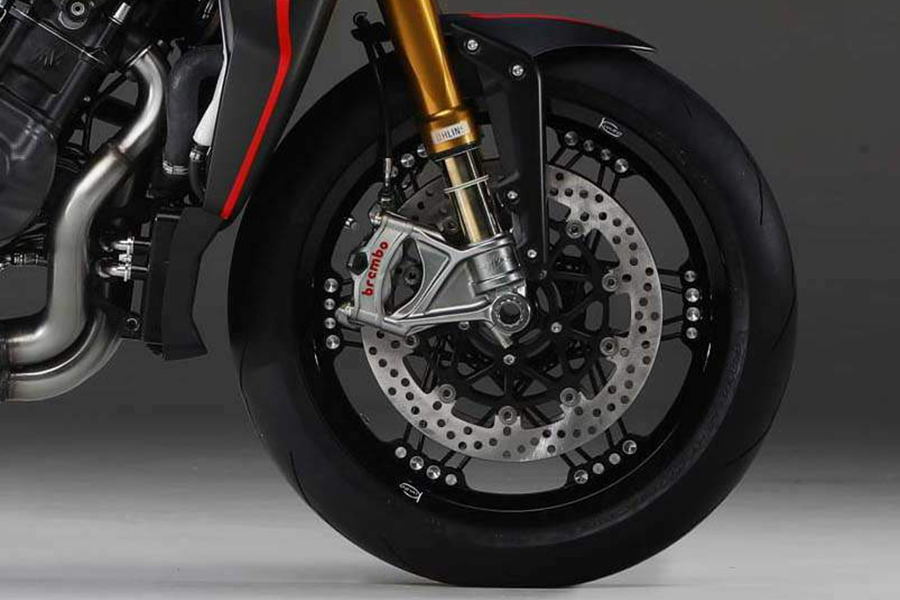 The bike also benefits from an electronic rider-aid suite that features a six-axis inertial measurement unit. That unit feeds data to the traction control, wheelie control, and cornering ABS systems, all of which keep the ride going safely. An up-and-down quickshifter boosts ride enjoyment even more.
Just taking in all that the Rush 1000 superbike is helps prove MV Agusta's point that they are producing "motorcycle art."