Onyx's RCR Electric Bike Can Hit 60MPH
It may have been a long time in getting here, but the Onyx Motorbikes RCR has finally arrived, and the good news is that it won't take near as long to get you to your destination. Built in California, the RCR is a speedy electric bike that is well worth the $4,149 price tag.
You'll also like:
Machine 1867 Lengthens Out the Gilera Extra Rossa 175
Triumph's Bonneville Build-Off Winner is a War-Time Weapon
Evel Knievel's Record-Breaking Motorcycle is Up For Auction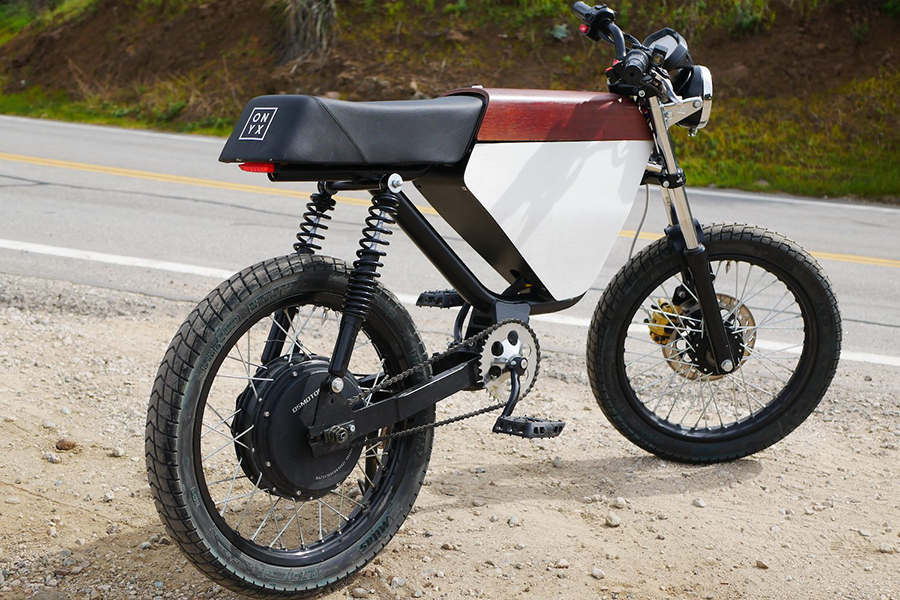 The Onyx RCR is powered by a 3kW continuous rear hub motor that relies on a 72V 23Ah removable battery. That may not sound like much power, but there's more than sufficient to push this bike to 60 miles per hour. That power comes in part thanks to the 200 amp controller, which puts the electrical output at around 14kW or about 18 horsepower. A full charge on the battery will give you a 75 mile range. The bike is built with a steel tube chassis and features a front hydraulic disk brake with regenerative braking and hybrid hydraulic disc brakes in the rear.
Even with all that, the RCR weighs a scant 145 pounds. A large LED headlight brightens the road ahead while the rear LED taillight guards the back. A backlit LCD display panel gives you all the data you need, and helps you to switch between the three drive modes. If you're looking for a simple urban commuter, keep the bike in Economy mode and keep things quiet, or choose a different mode and you can throttle down the highway at a top speed of 60 miles per hour.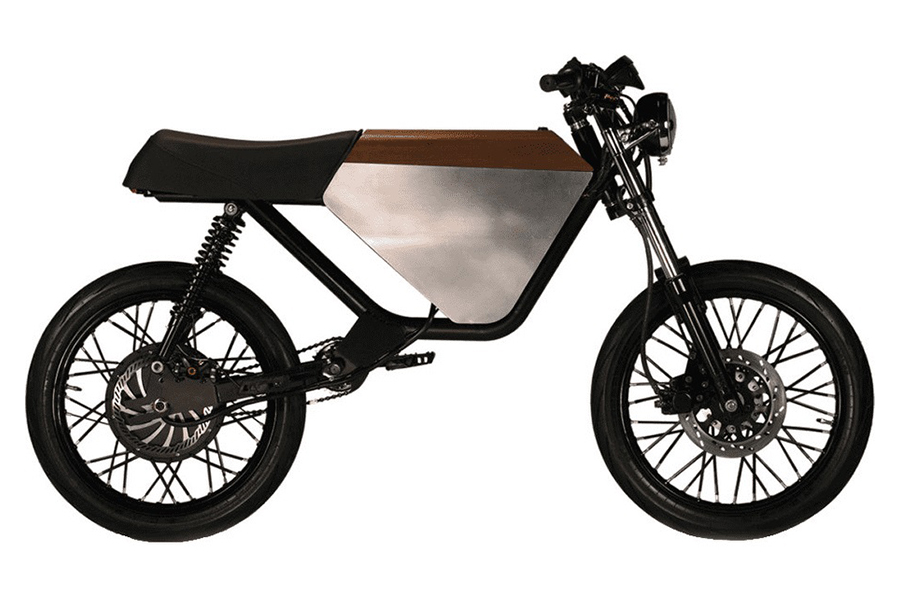 "People are looking for something more powerful than the current offerings on the market, and the RCR kicks that out of the park for most people," says Tim Seward, the founder of Onyx.
That power is expressed in the design of the RCR. Inspired by café racers, you can see the influence in the flat saddle and wire wheels. Even the LED headlight gets in on the game with its traditional round design. The Onyx RCR took a while to finally get to market, but now that it's here, it's ready to race you to your desired location.
You'll also like:
8 Best Adventure Touring Motorcycles
Triumph's Bonneville Build-Off Winner is a War-Time Weapon
6 Best Custom Motorcycle Shops in Melbourne