Racer X Motorbike Rethinks Motorcycle Traditions
If you're like most people, when you see the name "Speed of Cheese Racing" your skepticism-o-meter will go off like a siren in a firehouse. And then you get to see the design and your worst fears are confirmed—until you hear the logic behind the design.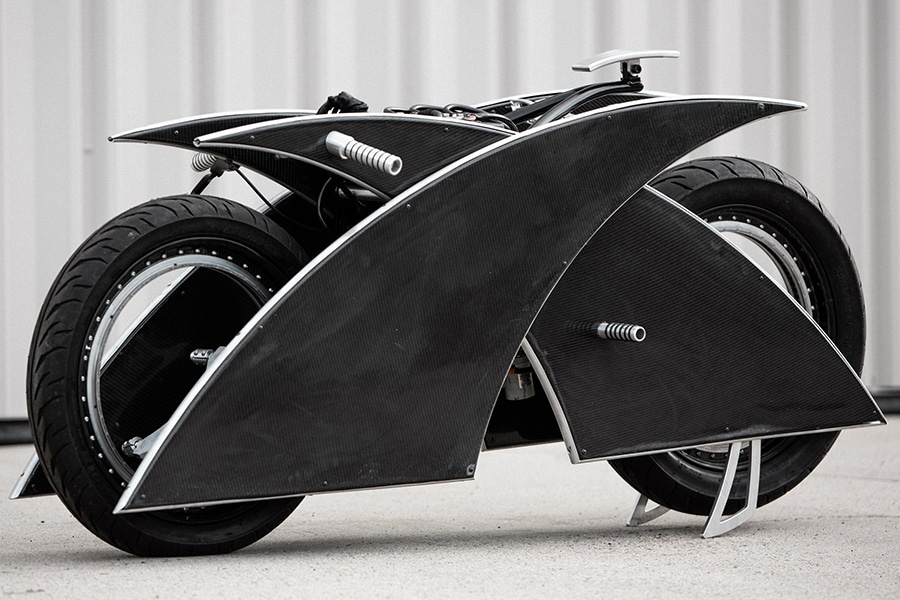 Mark "Makr" Atkinson noted that traditional motorcycle designs were centred around the gas tank, Atkinson knew that he had an opportunity to rethink design. "Electric motorcycles are interesting to me because there are no prior restrictions," says Atkinson. "Tradition doesn't really play a role, besides that it needs two wheels." Atkinson developed a bike that is clearly a departure from the norm.
The bike looks like two sharks with their fins above water passing each other. Atkinson used a servo motor to actuate the steering, which is controlled by an Arduino. The structure of the bike is accomplished with aluminium tubing and the bodywork is made of carbon panels. The wheels are hub-less, with each wheel using a centre unit made of aluminium. A chain on a sprocket that runs on a shaft through the main bearing plate and passes through the bike's cavity provides the power.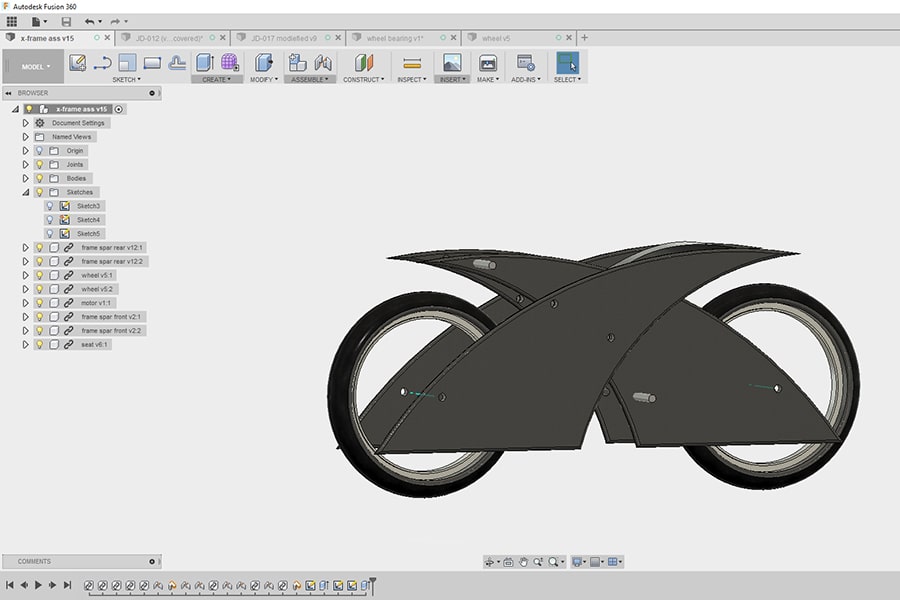 "My hope in building this," says Atkinson, "is that it sparks some new ideas in the electric bike world. We are at the cusp of a new era in motorcycling."