Rough Crafts' Tarmac Raven is What Harley is Meant to Be
Two years ago, Harley-Davidson launched their new Milwaukee Eight big twins. As a part of the launch, the company flew builders and riders to Barcelona to check out the new softail platform. One of those lucky few was Winston Yeh from Rough Crafts. The experience stuck with Yeh. "Ever since Harley-Davidson flew me to Barcelona to test ride the Milwaukee Eight Softails in 2017, I was amazed by how much improvement HD had put into this new Softail platform, and a performance version of it has been flowing through my head ever since. So when a customer came in with an open brief, I knew exactly what I had to do," Yeh says.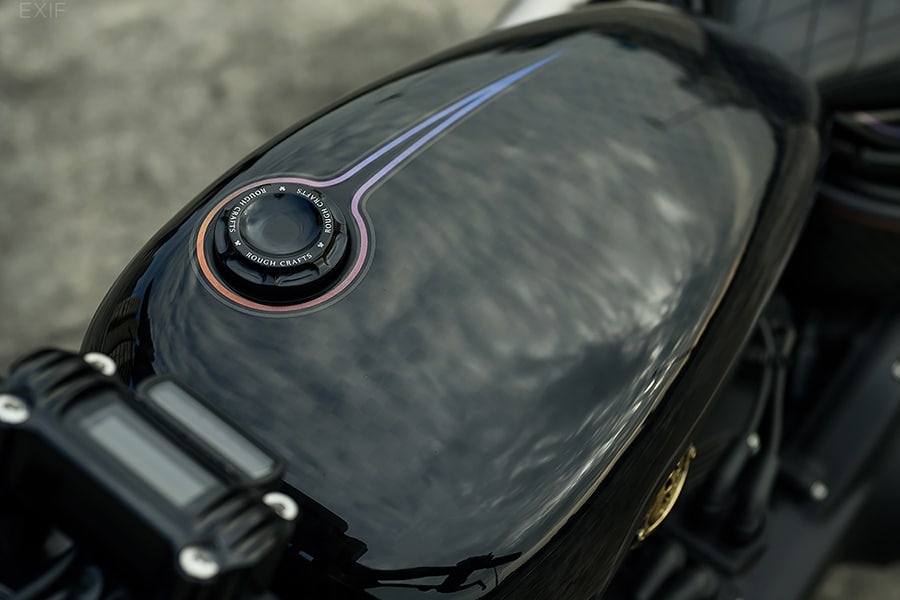 Yeh partnered with CT-Garage, CNC Racing, S&S Cycle, Simon Fiber Craft, and Air Runner on his vision of the Softail, dubbed the Tarmac Raven. The team left the frame alone but added in a custom-built Ohlins suspension that has a rear shock that is one inch longer than their standard offering. Combined with the 48mm FGRT301 forks in the front, the changes give the bike a more aggressive, forward leaning stance. Yeh also customized a CNC Racing triple clamp to fit the Harley style neck and risers. The carbon fibre wheels came courtesy of BST Blackstone TEK.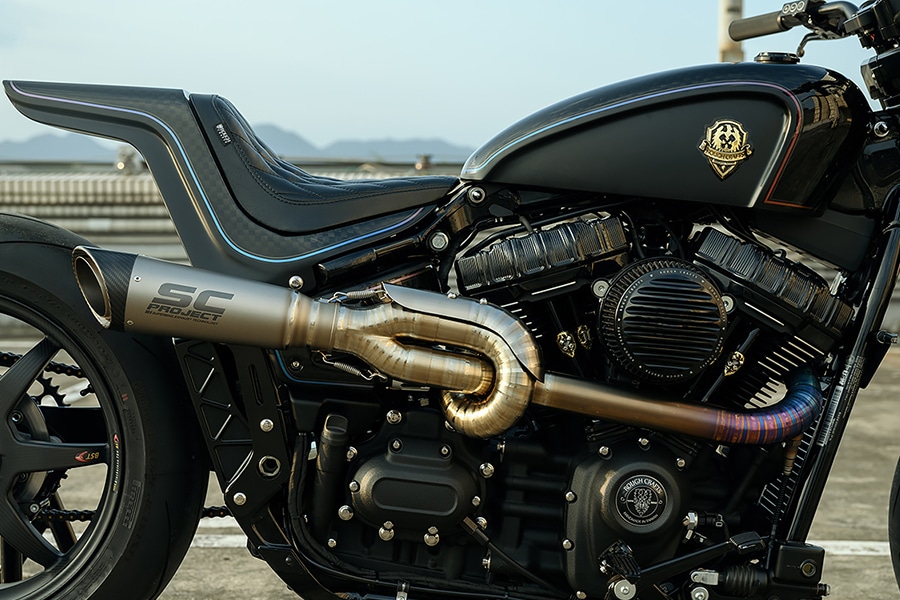 The engine also received an upgrading treatment, outfitting it with a 124ci Power Package from S&S Cycle. The package purportedly adds an extra 124 horsepower and 135 ft-lb of torque. For the tank, Yeh and company opted for a heavily modified Sportster. The tail of the bike was fashioned out of fibreglass and ties in smartly with the tank thanks to a layer of carbon fibre, installed by Simon Fiber Craft. Air Runner took on the responsibility of painting the finished bike and used a mix of matt and gloss shades of black.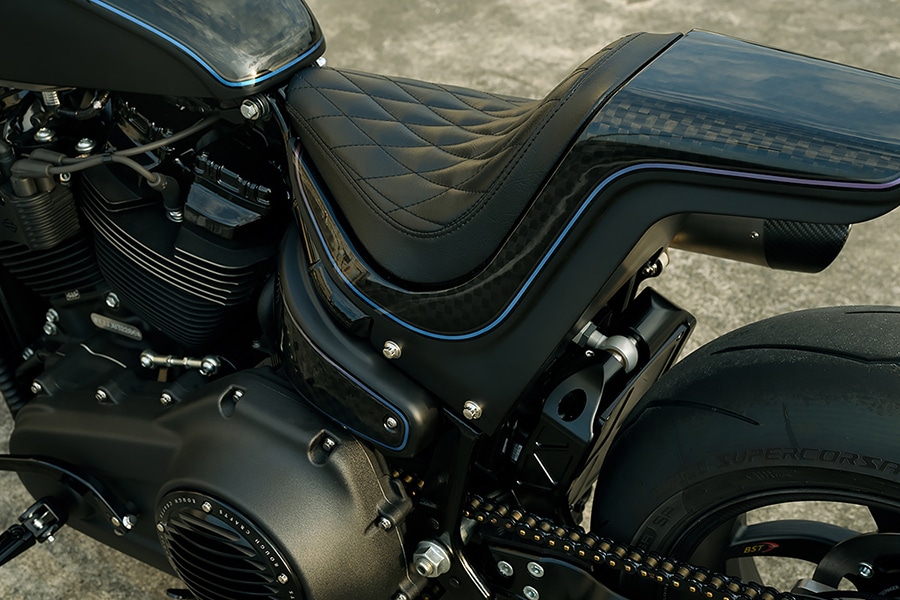 "You can really tell how much work Harley put into this platform for customizing," notes Yeh. Providing a solid base for customizers was a smart move for Harley—now we get to see just what can be done with a Harley-Davidson bob.