Segway's New Hybrid Motorcycle is Actually Pretty Badass
We've all been guilty of clowning the hordes of tourists swooshing through Uluru on a motorised lectern, but Segway continues to prove that it's more than just a gimmick. The brand, which is now owned by Chinese robotics manufacturer Ninebot, has just unveiled the Apex H2 motorcycle concept. And it's worth a second look.
You'll also like:
2021 Chieftain Elite is Indian's Most Exclusive Bike Ever
Earth Motorcycles' 1993 BMW R100RT 'Halier' Transforms a German Icon
Crooked Motorcycles Custom BMW K100 is Stealthy Beauty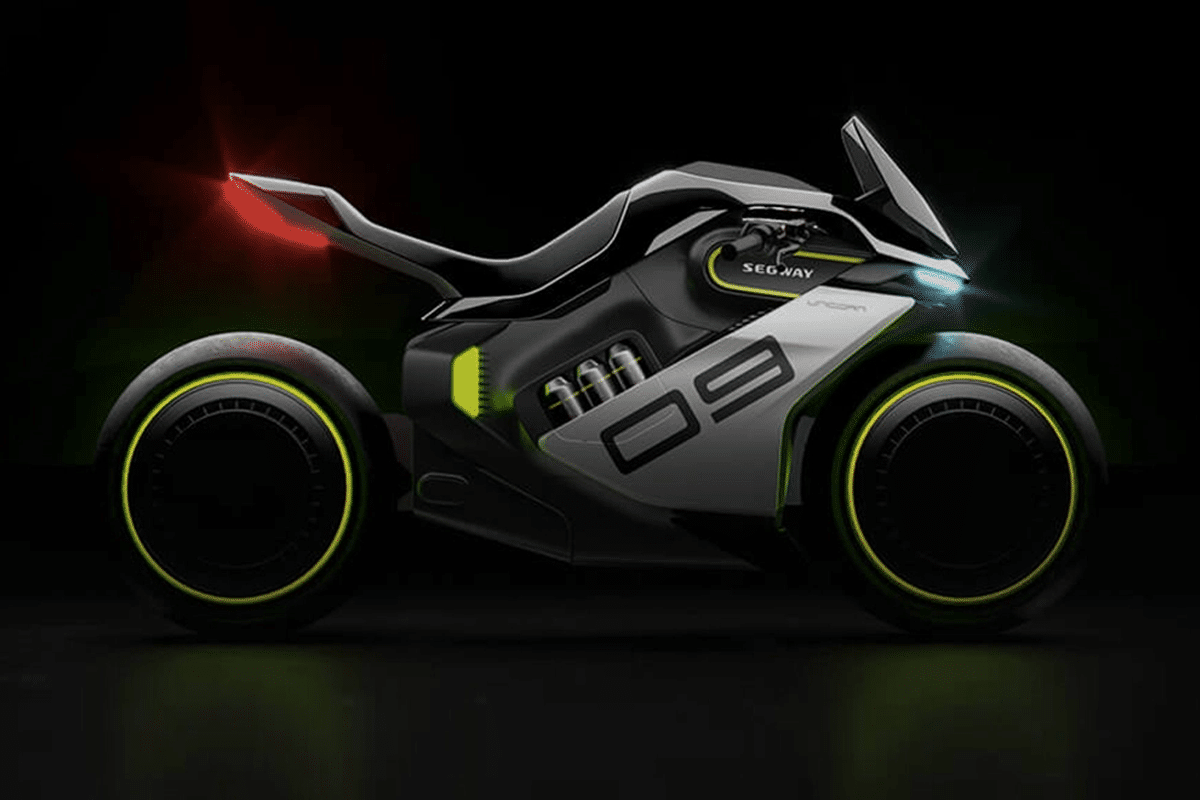 In an innovative move, the new Segway Apex H2 is powered by a hybrid hydrogen-electric powertrain that will reportedly convert gaseous hydrogen into electrical energy via a special fuel cell. That technology is set to deliver a surprisingly solid performance result, with Ninebot claiming the hydrogen-electric setup will generate over 80 horsepower, taking the bike from zero to 60 mph in less than four seconds.
The initial reports suggest that the Apex H2 will have a top speed of around 93MPH, immediately jumping the concept towards the top of Segway's fastest ever vehicles, however, it's somewhat of a downgrade. The speed figure is a step down from the 125MPH claim that Segway made for its 2019 predecessor, the Apex. When that model was first unveiled, it turned heads for a number of reasons, not the least of which being its Tron-like design. The cyberpunk-inspired aesthetic came in a glossy black and white accented by bold shapes, sharp angles and neon-lit highlights. For the Apex H2, Segway has gone with more of the same.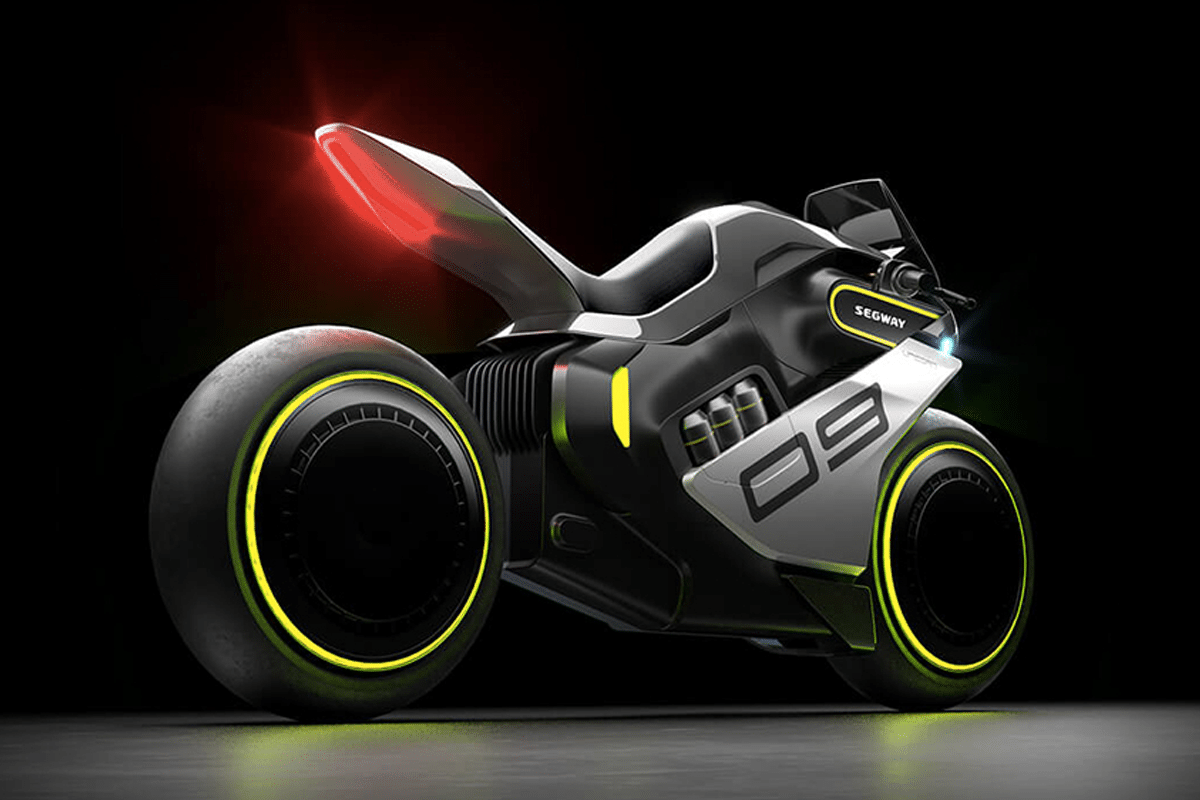 Sleek and sharp, this latest variation has a distinct lack of suspension forks, which New Atlas points out, makes it look like it is 'floating on air', thanks to a single-sided front swingarm and hidden monoshock arrangement, to match the single-sided swingarm at the back. Cumbersome to ride, perhaps, but head-turning nonetheless. Most impressive of all, however, is the price.
The Segway Apex H2 is one of the rare concepts that will actually be available to buy. Ninebot has confirmed the new hybrid bike will go into production in 2023 for the reported price of  CN¥69,999, which is around USD$10,700. Not bad for a pioneering release.
You'll also like:
2021 Chieftain Elite is Indian's Most Exclusive Bike Ever
Earth Motorcycles' 1993 BMW R100RT 'Halier' Transforms a German Icon
Crooked Motorcycles Custom BMW K100 is Stealthy Beauty