Segway Gets Dirty with New E Bike
Chances are, you probably made fun of people that rode Segways when they first came out, but truth be known, you were also a little jealous that you didn't have one to ride. Well, get ready to revisit those feelings, though this time around you won't have any room to mock or ridicule Segway riders. The personal mobility company Segway-Ninebot has released a Dirt E Bike that is as cool as the idea sound ridiculous.
You'll also like:
12 Best Motorcycle Backpacks for the Daily Commute
14 Best Electric Bikes Money Can Buy
The Schizzo Concept Turns Motorbikes into Modular Builds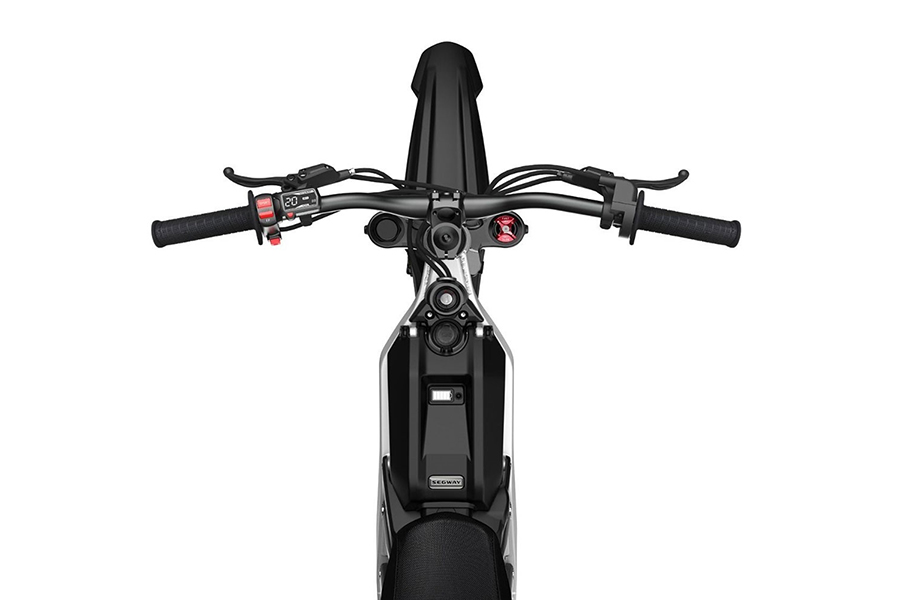 Segway calls the new ride an "all-mountain electric dirt bike." It looks just like you would expect a dirt bike to look, with two knobby tires, sprockets and chains, and a thick middle. Referring to this electric dirt bike as a mountain bike falls short of what it truly is. It may not be a full-fledged, gas-powered dirt bike like we're accustomed to seeing, but it's so close that you'll need to pay attention to really tell the difference. The Segway Dirt E Bike forgoes the pedals, instead opting for a throttle to apply the drive. In place of those pedals, the Segway bike has footpegs, further cementing that dirt bike look. Add in the full-suspension design as well as an aluminium construction, not to mention that it can be personalised with "standard motor parts," and you'll have a bike that fits right in with many motorcycles.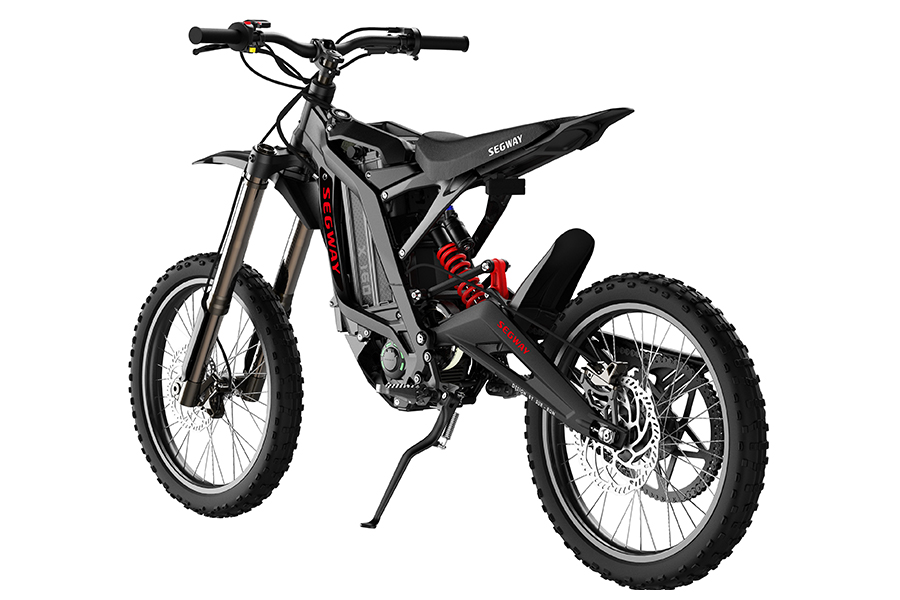 Segway is offering two models of the bike. The entry-level version starts at USD$3,000, and comes with a 40.4-mile range. The top speed for the X160 model is 31 miles per hour. The more expensive X260, which retails for USD$4,500, weighs 121 pounds and has a 74.6-mile range and a top speed of 47 miles per hour.
"Our core focus is to create innovative transportation solutions that will help people move around their communities—including solutions for the urban dweller and outdoor adventurer," says Julie Tang, Segway's marketing director. "The popularity of electric vehicles has made its way to the biking segment, and we are proud to meet the growing eco-conscious consumer demands by introducing the Segway Dirt E Bike, our first product focused solely on the outdoor consumer who wants a rugged and high-performance dirt biking experience."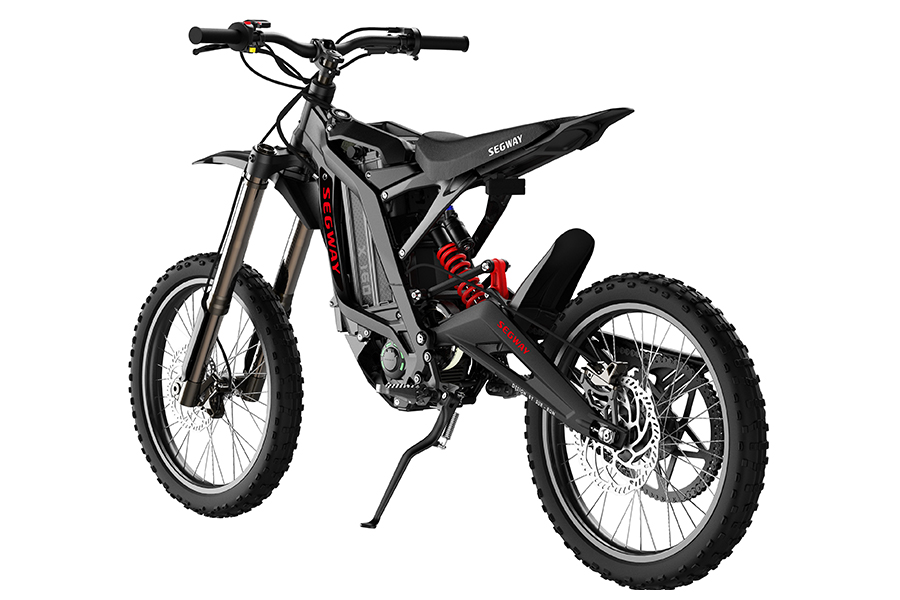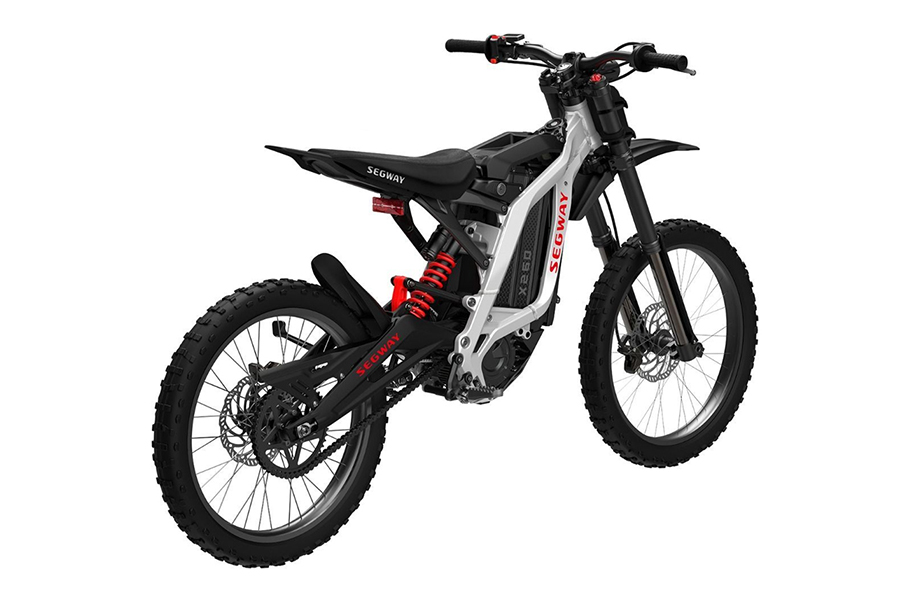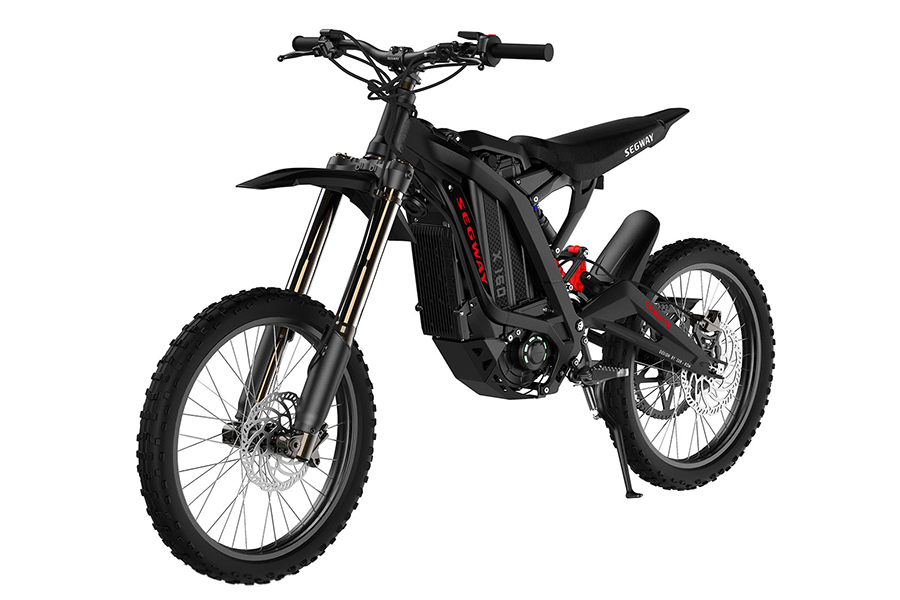 You'll also like:
INTERVIEW: BMW Motorrad's Dr Markus Schramm Talks Evolution and the R18's 'Enormous' Future
14 Best Electric Bikes Money Can Buy
Ducati and Lamborghini Team Up for Limited-Edition Diavel 1260