Skynet Sent the Moto-Terminator to Terminate an Exhibition
It was a moment leading up to the final confrontation between John Connor and Skynet in the 2009 film Terminator Salvation. Connor, played by Christian Bale, laid a trap for a "moto-terminator"—part killer robot, part motorcycle. The autonomous, weaponised motorcycle fell for Connor's trap, and after a quick bit of hacking, Connor rode off on the motorcycle to try to rescue his yet-to-be father.
The moto-terminator made another appearance in the film's high-speed chase.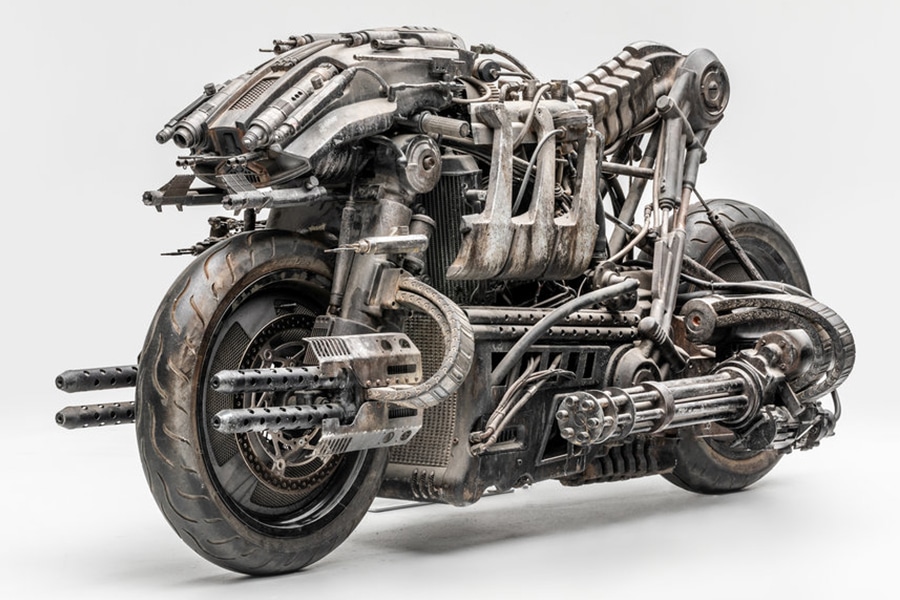 Given the proliferation of computer graphics, you may be tempted to believe that the moto-terminator is as fictional as Skynet itself, but the production company opted for the real thing instead of pixels. The moto-terminator was little more than a motorcycle without handlebars that had weapons mounted on the side. Designers Martin Laing and Victor Martinez may have thought that gave the bike a more autonomous look and a meaner feel, but it proved to be extremely difficult for the stuntmen to control.
Given that the builder, Trans FX, Inc., used a 2009 Ducati Monster 1100 S as the base, control was important.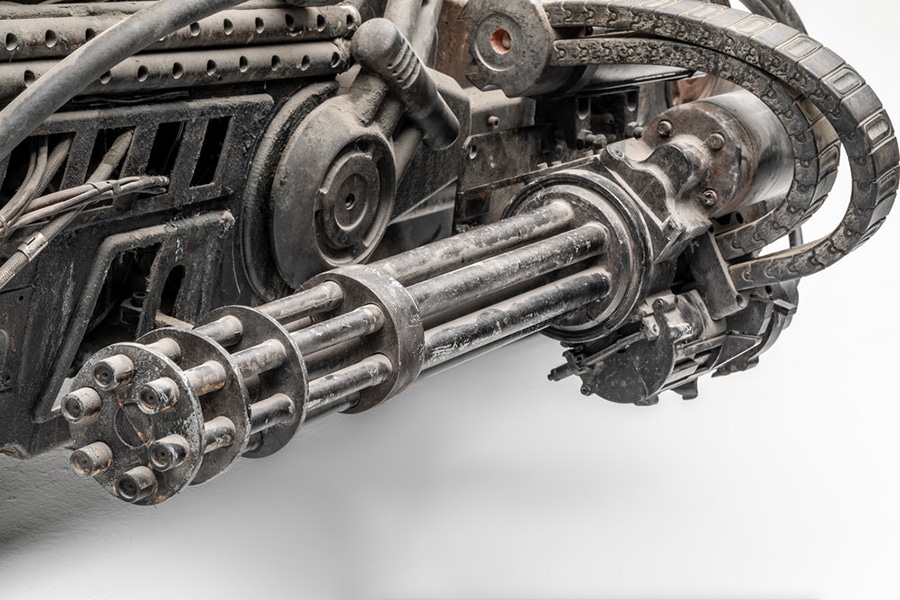 Skynet's motorcycle hunter-killer is currently on display at the Petersen Automotive Museum as a part of the "Hollywood Dream Machines" exhibition. The exhibition runs through March 2020 and includes many other famous vehicles, like the DeLorean from Back to the Future and K.I.T.T. from the Knight Rider series.