Symbolism Informs the Design of the Kawasaki KX 450 3D Core
Symbolism can play a big role in customising any project, and that holds true to motorcycle customisation as well. Alvaro Dal Farra, a former freestyle and motocross professional, took a dirtbike and added some symbolism representing the heart of a wild animal and came up with the Kawasaki KX 450 3D Core, and in the process created a stunning custom bike.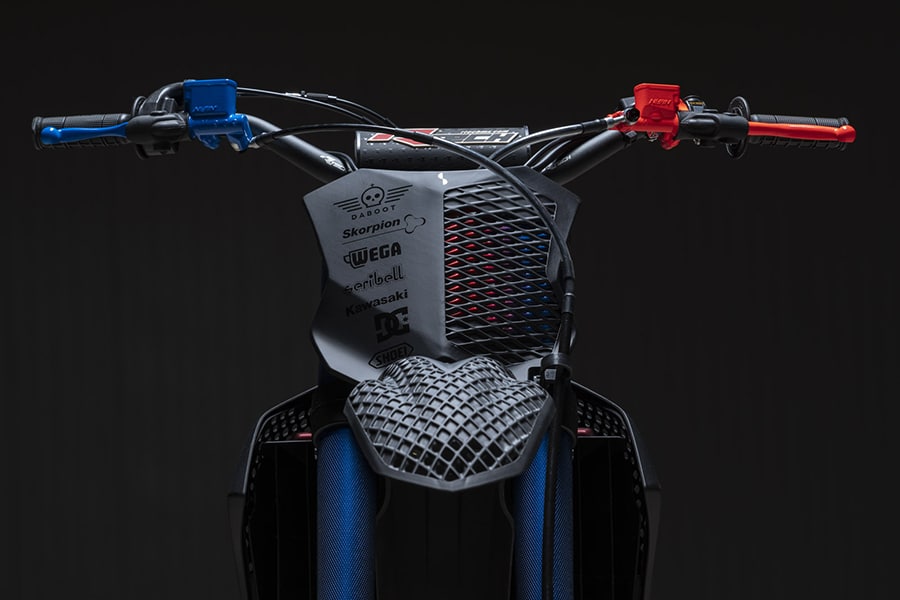 The bike uses blue and red to represent the heart, veins, and arteries of a wild animal. It's an appropriate image given just how wild motocross races can be. For Farra, however, there's much more to the symbolism. "The red colour of the heart and veins and the blue of the arteries that feed our body, allow us to live. The heart is the fulcrum, the engine of life for everything. Without heart, without love, nothing would make sense and nothing would be true," writes Farra.
For the former pro, 3D Core is an ode to the love of his life—the motorcycle.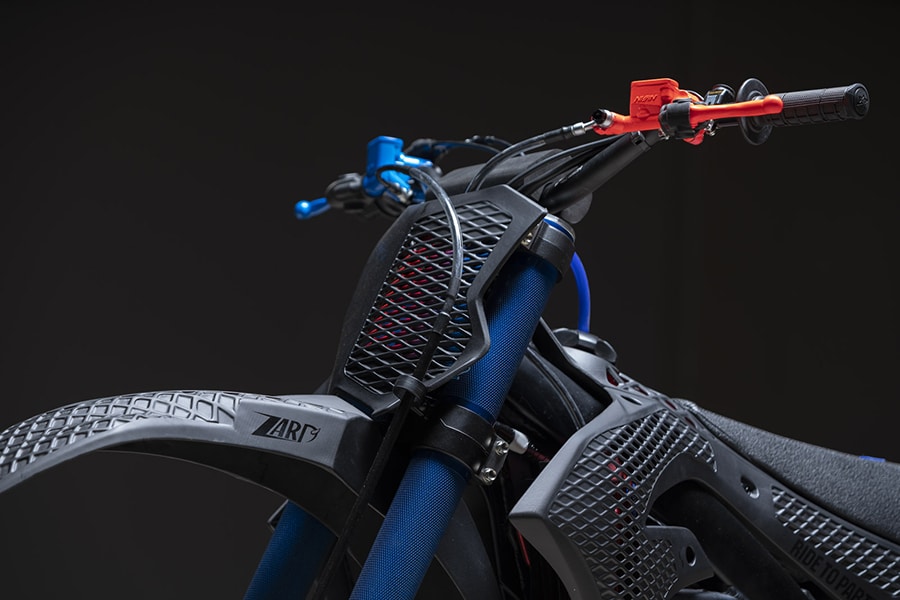 With the help of Skorpion Engineering, Farra used 3D printing with HP multi-jet fusion technology for many of the different parts of the build—such as for the tank, cowlings, fender, fork guards, and the swingarm—and to create a sense of different layers. Farr turned to Piazza Rosa for laser engraving, while Dedo Racing took care of the anodization. Farra also added in a Blackbird Racing seat cover, and Officine Zard exhaust, and a SunStar transmission.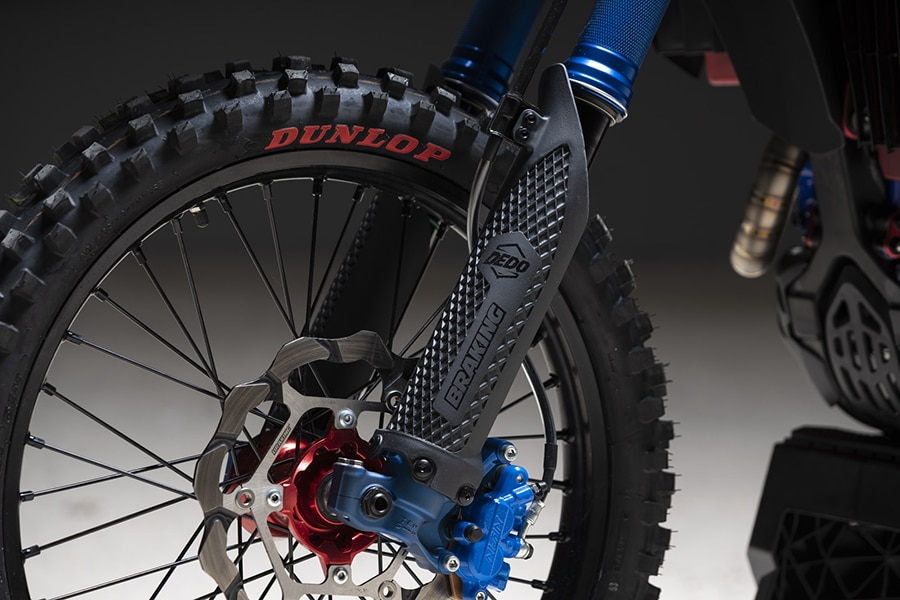 That's all on top of the 449cc four-stroke engine. When it came time to pull it all together with a stunning paint job, Farra employed the skills of Carrozzeria De Bona Paolo and Michele Battistin.
---
Featured Video from Man of Many
---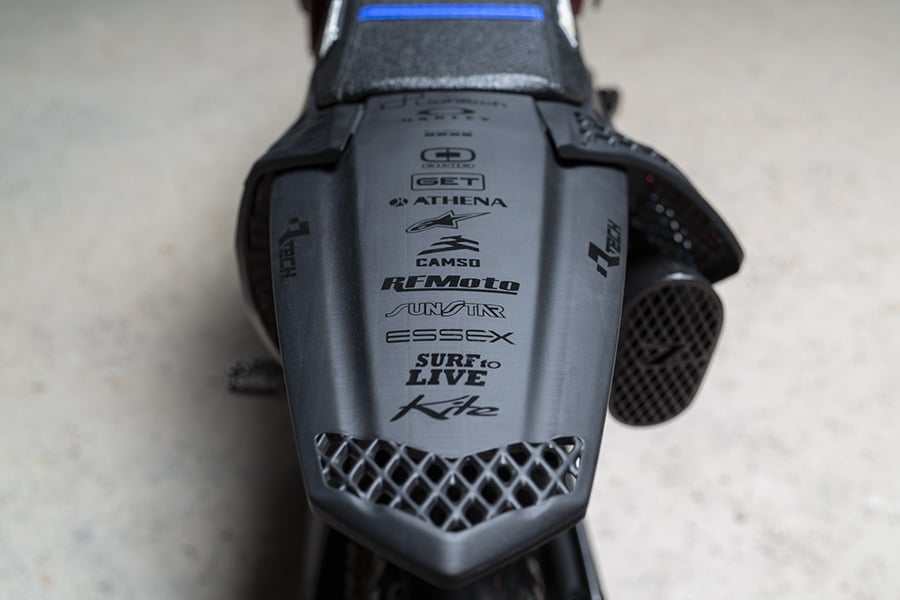 As far as metaphors and symbolism go, this bike strikes a perfect note, not only putting on a display that represents the actual beating heart of any motocross fan, but also the heart—or love—of a former pro that still recalls what was his purpose for so many years.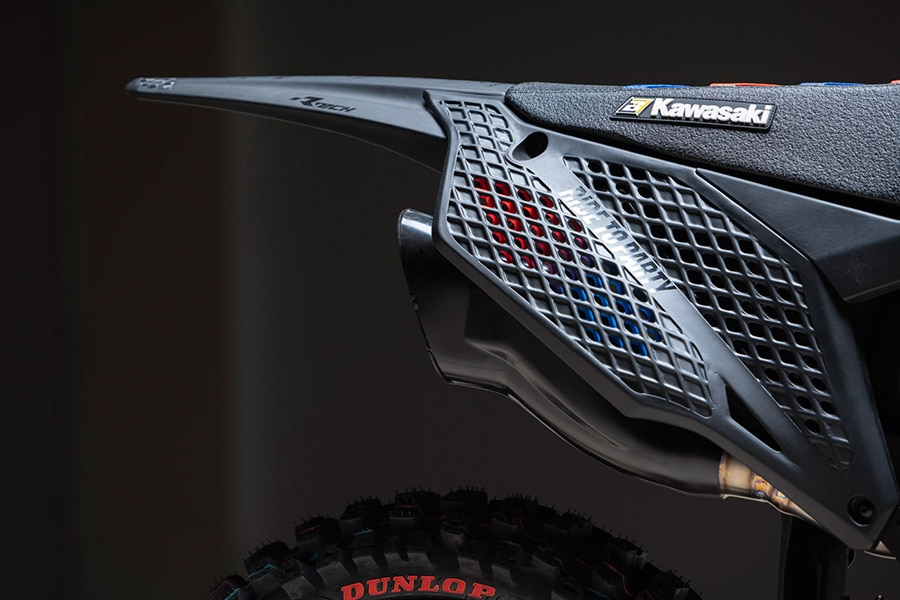 ---
Featured Video from Man of Many