Tarso Marques Custom Bikes Break Boundaries
After competing in 24 Formula One Grands Prix for the Minardi team, Brazilian racing driver Tarso Marques was looking for a new challenge. That's when Marques jumped into the world of custom motorcycles. In a short time, he quickly rose to prominence, claiming four world motorcycle customisation championships.
It's easy to see why he has claimed the top spot. His designs are unique and new—they're not just slightly changed imitations of previous designs. Yet, even with this innovation, Marques maintains the feel of a motorcycle.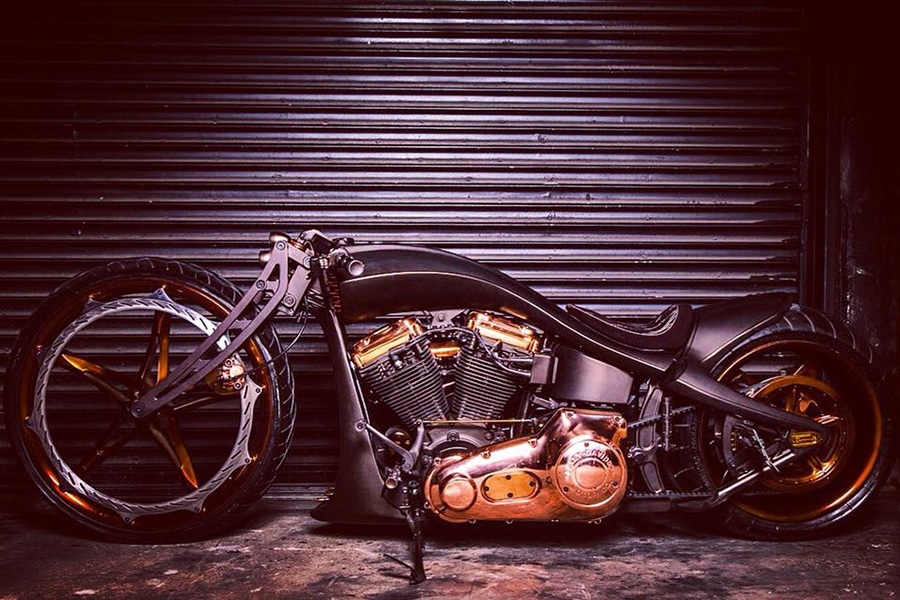 Pushing boundaries is a part of who Marques is. As a racer he claimed victories in every category he raced in (he was the youngest driver in the world to win in every category that he participated in up to F1). For Marques, limits are things to be explored and overcome. For instance, his TMC Dumont is a motorcycle literally powered by an aircraft engine—a Rolls-Royce Continental that produces 300 horsepower to be exact.
"I wanted a very different concept bike—one that people didn't think was real," says Marques. "It also had to be 100 per cent functional and full of engineering solutions never done before."
"Never done before" might just well be Marques's mantra, and much to the world's delight, he keeps doing it.