Tattoo Moto Does a Second Take to Create the GBCB 1974 Honda CB360
Tattoo Moto owes a debt of gratitude to the Jensen brothers, who introduced them to motorcycles and riding. That inspiration led them to create a custom bike that they call the Jensen. But the Jensen just didn't seem to do much for Tattoo Moto, despite how much fun they had in creating it. Fortunately for us, that feeling of unfinished business led Tattoo Moto to try again. This time they produced the GBCB.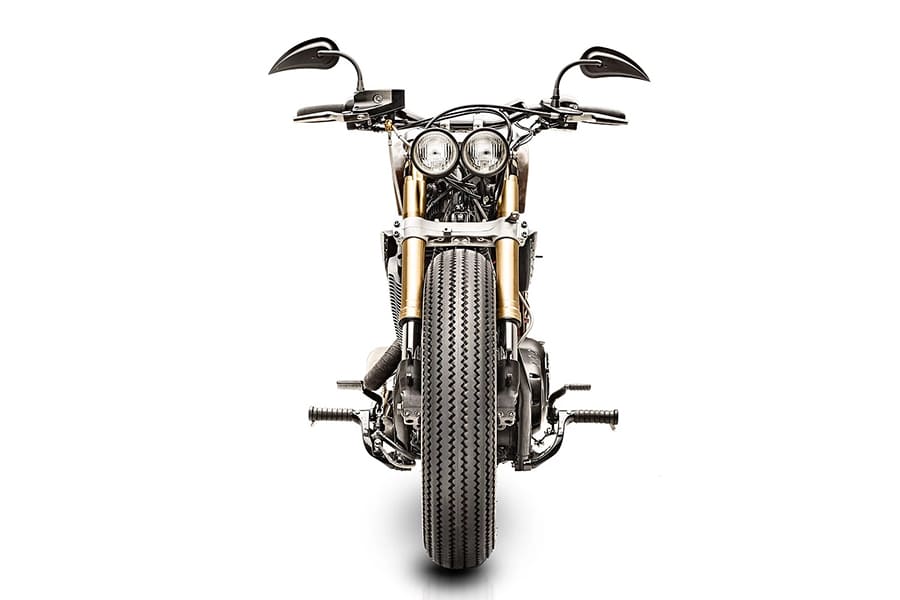 Starting with a 1974 Honda CB360, Tattoo Moto stretched the swing-arm by 3.5 inches. The result was a lower look for the bike. After welding in a new frame-loop, Tattoo Moto was able to install an off-the-shelf NitroHeads seat. They also cut back on the exhaust, using a 2into1 that had to be capped off with a reverse cone shorty. The OEM rear fender was also shortened. Black powder-coated Ohlins were added to the wheels with Heidenau Scouts. The triple is new and aluminum. The tank was custom painted to mimic an old school hotrod drag racer. A new headlight bucket was added and the whole bike is topped off with a built-in analog speedo to keep the cockpit simple and sweet.It must have been hard to top their original design, but Tattoo Moto found a way, creating a bike that is every bit what a motorcycle enthusiast loves about riding.