The 2020 Triumph Rocket 3 Deserves More Attention
The Triumph Rocket hasn't got its due of recognition in American markets mostly because its intended market is dominated by Harleys and Gold Wings or Valkyries. That's a shame because the Rocket has a lot to offer. But that's all about to change with the 2020 Triumph Rocket 3.
Triumph claims that the Rocket 3 is built around the "world's largest production motorbike engine." The 2,500cc engine definitely lives up to the hype. This new engine improves on the previous version's 146 horsepower and 161 lb-ft of torque, pushing those numbers up to 167 horsepower and 163 lb-ft of torque. They also trimmed down the bike's weight by 90 pounds, meaning that power translates directly into performance. That slimming came with a bit of a redesign, turning the Rocket 3 into more of a muscle bike or streetfighter rather than a monster cruiser. An abbreviated tail and a single-sided swing arm, along with a 47mm fully adjustable Showa fork, help create a more aggressive look to the bike.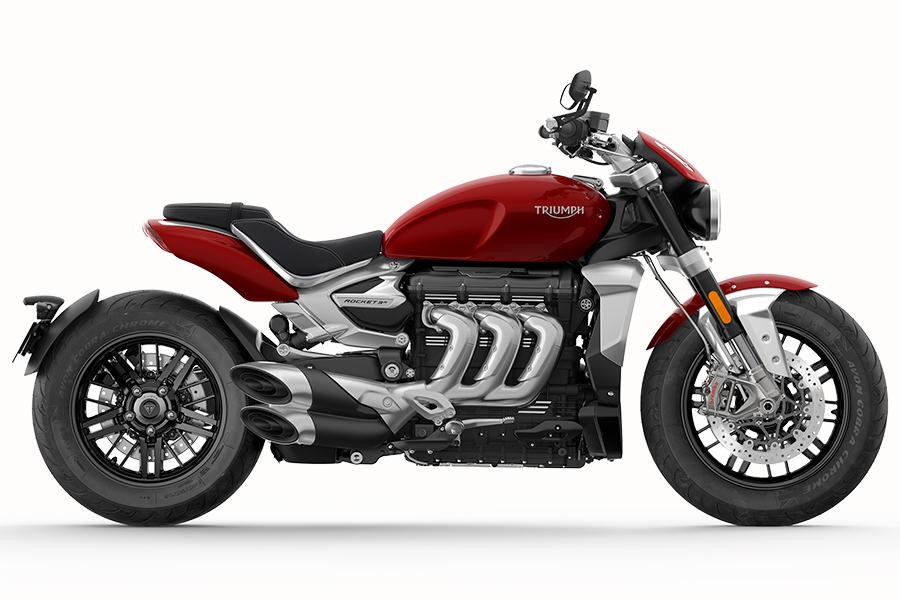 The Rocket 3 also got some tech upgrades, including lean-sensitive traction control, ABS, riding modes, a quick shifter, a slipper clutch, and an autoblipper. The dash from Triumph's new Scrambler—the TFT dash—was added to the Rocket 3. The bike remains a shaft-driven motorcycle.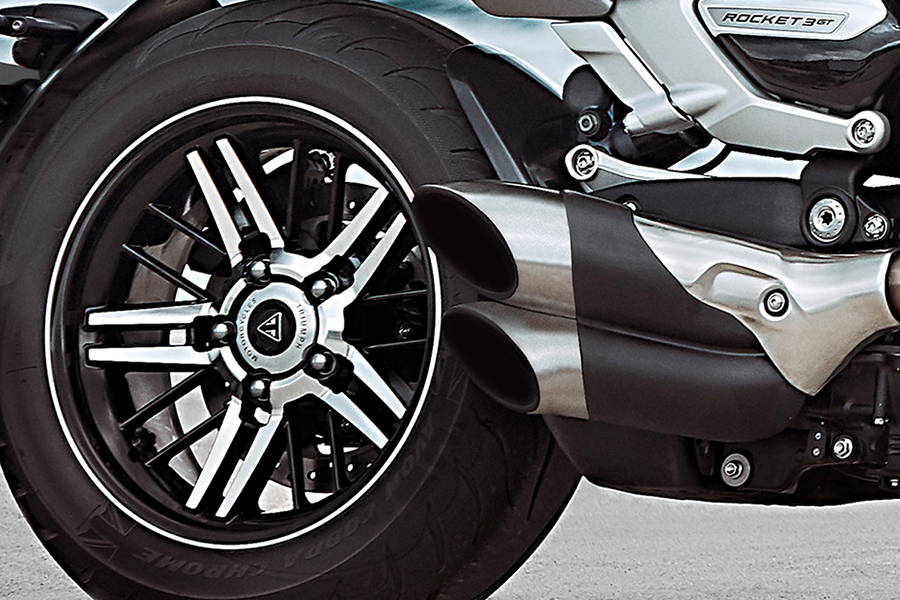 Triumph will be limiting their production of the Rocket 3 to just 750. The bike will be priced at around $29,000 USD, but even at that price there will be plenty of interested riders. There are two versions to choose from, a the roadster R and the cruiser/tourer GT. The GT puts your foot rests more forward, while on the R, the footrests are mid-position. Seating is also roomier on the GT and lower by nearly an inch.
With all these changes to garner some attention, maybe the Rocket's day has finally come.