Triumph Trident Set for a Comeback After 45 Years
Don't call it a comeback—well, actually, that's exactly what it is. After 45 years, the Triumph Trident is coming back for 2021. Triumph Motorcycles unveiled the design prototype at the London Design Museum in August, and plans to have it on showroom floors soon.
You'll also like:
Brekr Breaks the Mold with Model B Electric Bike
Triumph's Scrambler 1200 Bond Edition is Licensed to Thrill
Switch Motorcycle's eScrambler Has Live WiFi Monitoring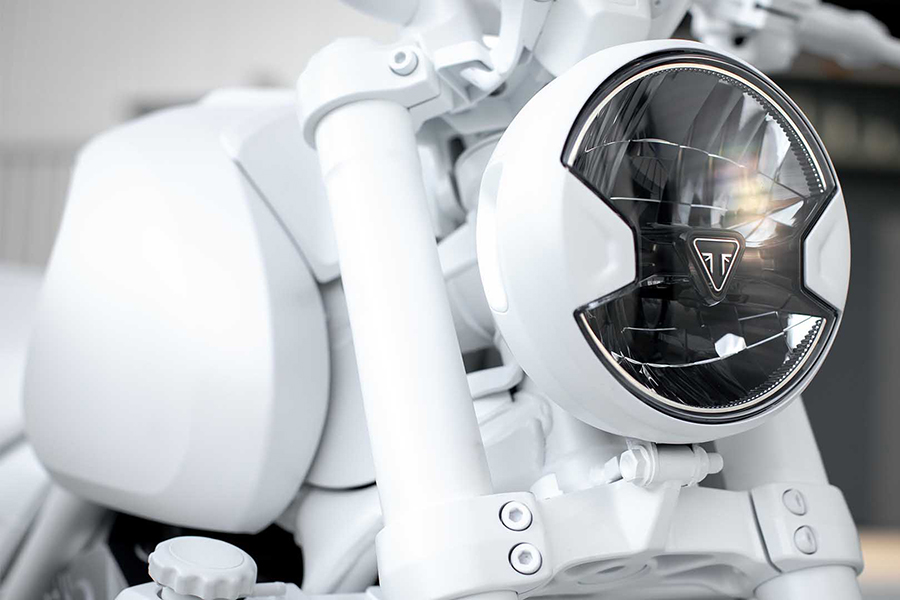 Triumph first introduced the Trident in the late 1960s, and the roadster quickly helped bring in a new superbike. But the bike's meteoric rise had just as precipitous a fall, being discontinued in 1975. For the past four years, Triumph has been working on returning to this iconic design, and you can see the roots of the original in the new bike. The unveiled concept is almost completely bleached out, with an all-white colour scheme, however, there is also a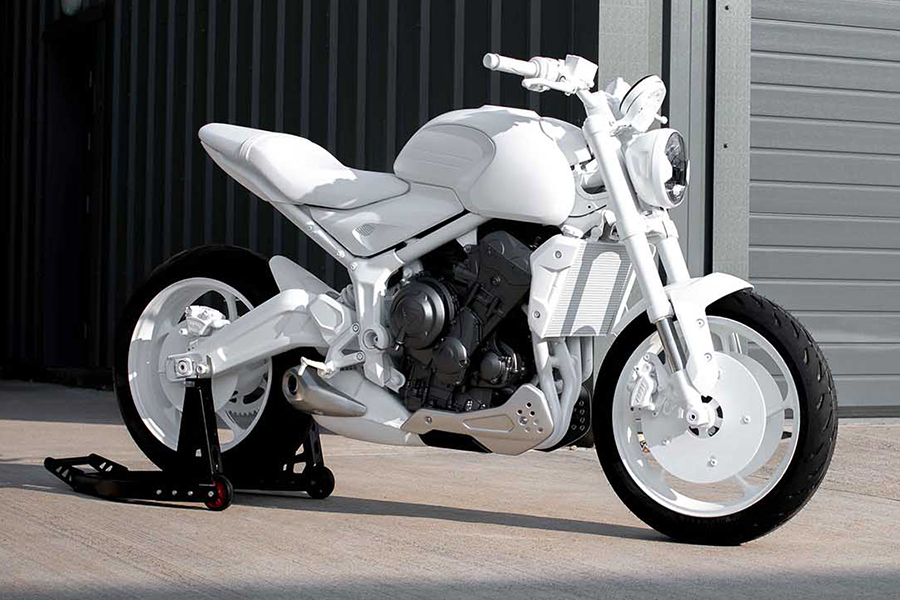 Combined with the moulded looks, the bike could be confused as being a standard-issue from the Empire in the Star Wars universe. While the looks maybe a bit spacey, the powertrain is completely down to earth. The new Trident features a three-cylinder engine that bears more than a striking resemblance to Triumph's Speed Triple bike. Rumours have the engine at 660cc to 675cc. The rumours also hint at a lot of torque. Triumph also promises class-leading technology for the bike, making it more agile and better handled.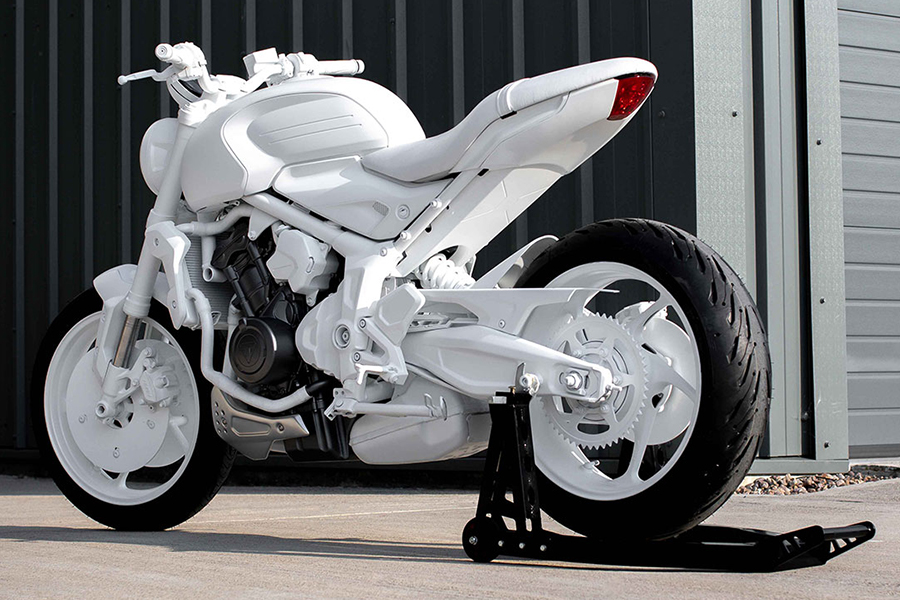 "The Trident design prototype marks the beginning of an exciting new chapter for Triumph, where the brief was all about fun, from the look to the ride," explained Steve Sargent, Triumph's Chief Product Officer. "With its pure minimalist form, clean lines, Triumph design DNA and more than a hint of our Speed Triple's muscular poise, this gives the first exciting glimpse at the full Trident story to come."
There's no word as of yet on pricing, but Triumph plans on getting this bike into the hands of the average Joe. "This bike is going to be aimed at people who have been riding a while but this is their first, new large-capacity machine. It's going to be very competitively priced but we're sticking with Triumph's roots to maintain a premium presence in that market," explains Sargent. Triumph is handling this comeback right—with an intriguing and beautiful design, and a price that will let fans enjoy it.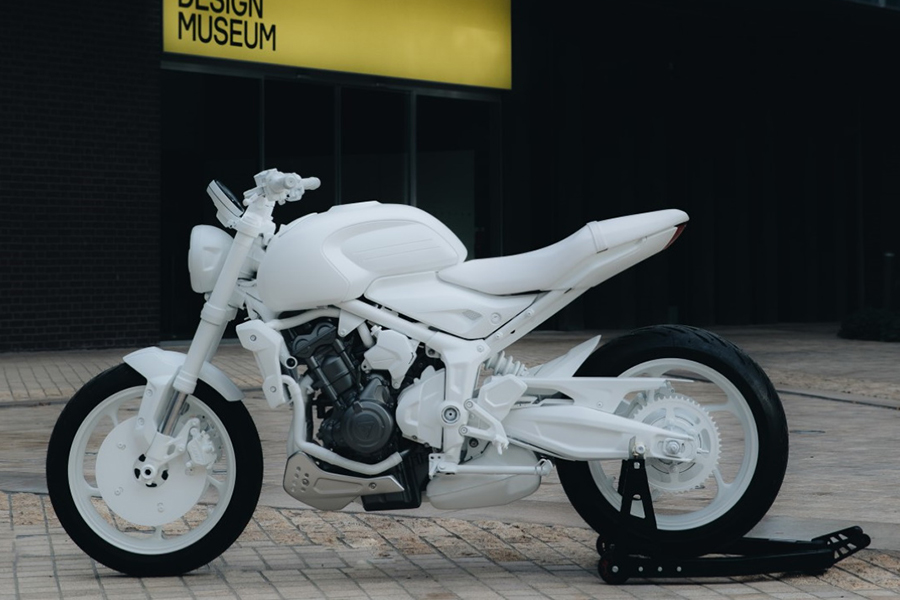 You'll also like:
'No Time to Die' Apparently Took So Long, Triumph Released a Second Bond Bike
Triumph's Scrambler 1200 Bond Edition is Licensed to Thrill
Switch Motorcycle's eScrambler Has Live WiFi Monitoring