Verge's TS Electric Roadster Attracts Plenty of Attention
Verge is storming out of Finland with a new electric motorcycle that has plenty going for it, not the least of which is a hubless rear wheel. With futuristic looks, the TS Electric Roadster is destined to attract a lot of attention.
You'll also like:
Machine 1867 Lengthens Out the Gilera Extra Rossa 175
BMW's New CE 04 Electric Scooter is a City Commuter's Dream Ride
Triumph's Scrambler 1200 Bond Edition is Licensed to Thrill
As mentioned, the rear wheel in the TS has no hub, so it makes sense that there is no belt or chain to drive the bike. That leads to the obvious question, then, of how exactly is the TS powered? The 80kW motor is actually concealed in the rear wheel rim—an innovative and clever design that opens up plenty of space for other items throughout the bike. The battery pack provides 124 miles on the highway or 186 miles in urban traffic, and when it's time to charge you can get a 100 per cent charge in four hours with the onboard unit, or use the fast charger and charge up the battery in just 50 minutes. With the juice behind it, the engine can put out 737 lb-ft of torque and can go from 0 to 60 in less than four seconds, with a top speed of 111 miles per hour.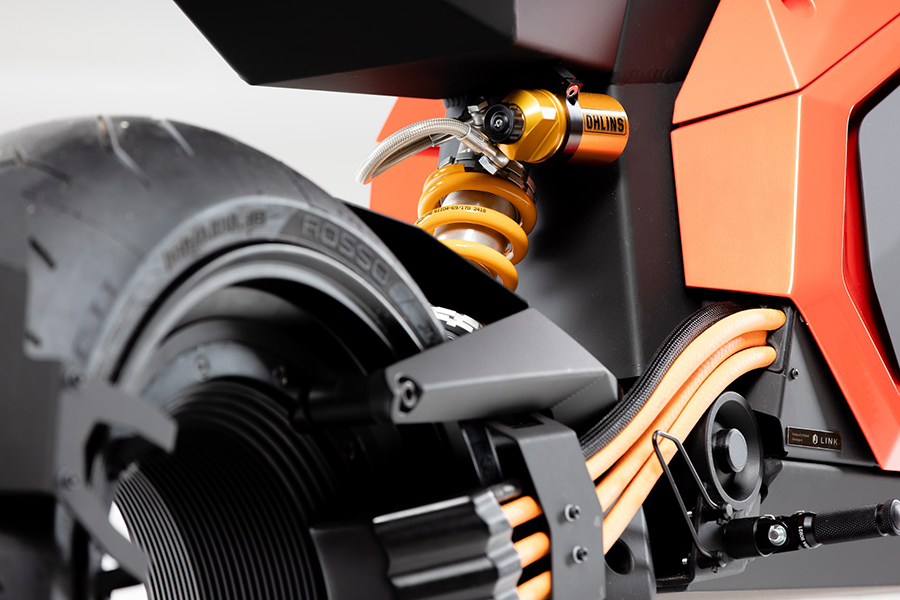 Even with this modern approach and futuristic looks, the TS still relies on tried and true gear. The suspension in Ohlins and it employs a Brembo braking system. The tires can be replaced in using conventional approaches—Verge didn't require any specialised tools to get this task done. The bike frame is made of a lightweight aluminium to help keep the weight down. The bike has the look of being a naked roadster that you have to lean into, but the presence of forward-mounted pegs suggests that you might also be able to use the TS as a cruiser.
You can pre-order a TS Electric Roadster from Verge with a $2,100 deposit, which will go toward the final price of USD$27,113, depending on the exchange rate.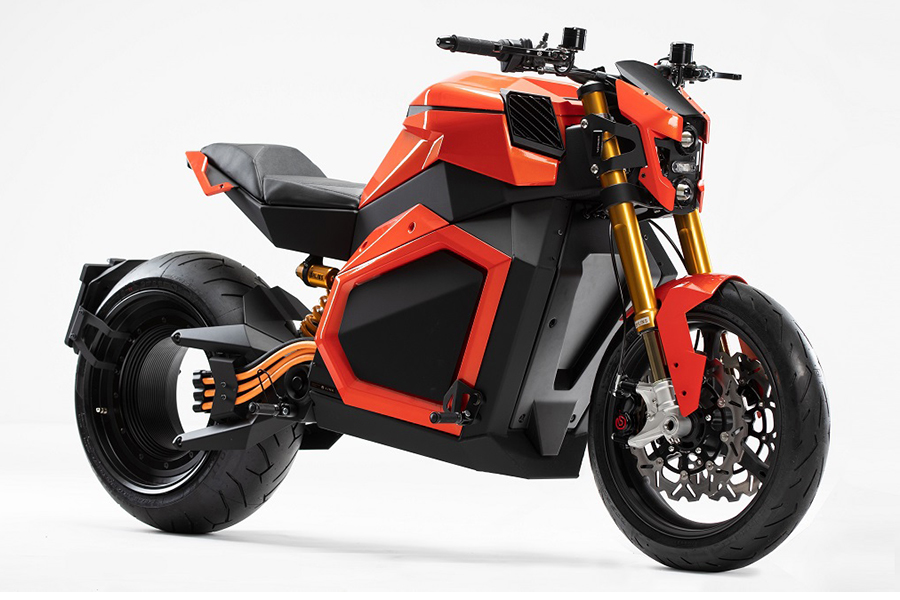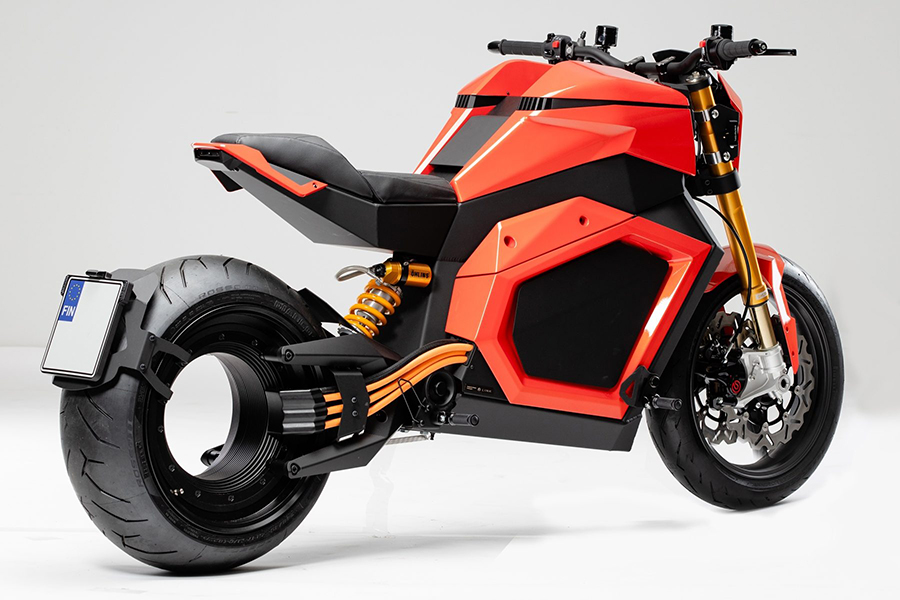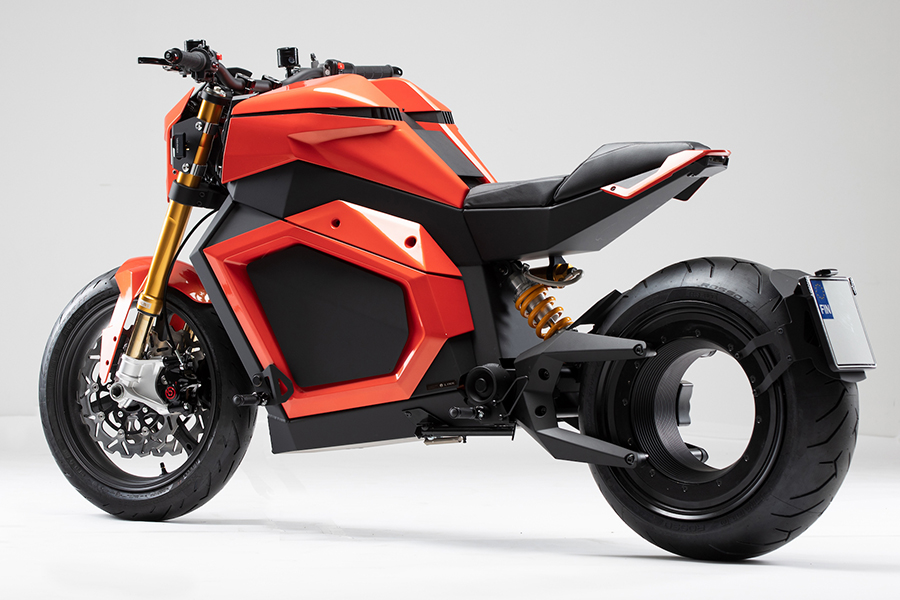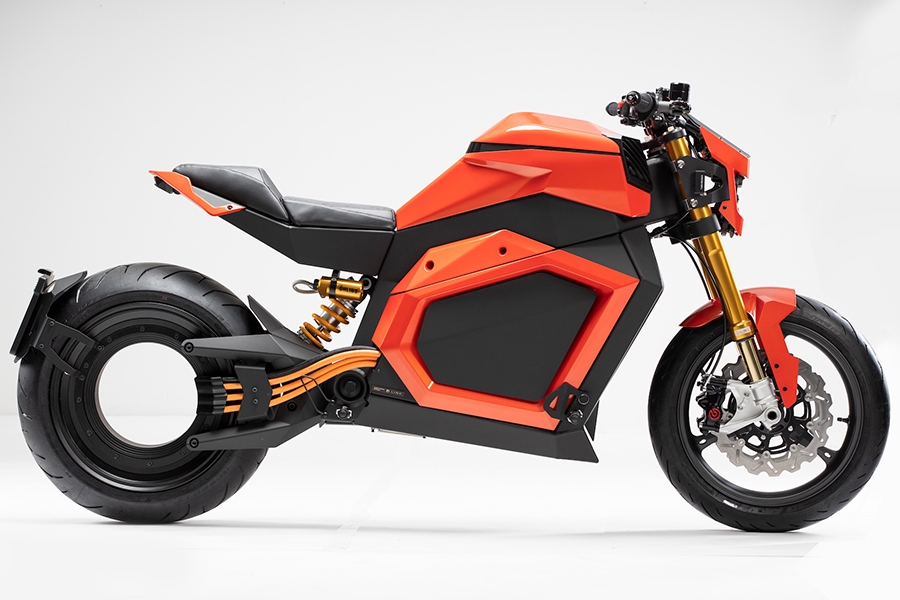 You'll also like:
Machine 1867 Lengthens Out the Gilera Extra Rossa 175
This Indian Scout Copped a One-of-a-Kind Wooden Sidecar
Triumph's Scrambler 1200 Bond Edition is Licensed to Thrill