Volcon Grunt Takes EVs to the Backcountry
You would think that the instant torque that is available with electric motors would make them the preferred engines for off-roading vehicles, especially when taking on conditions that require low speeds and have low traction. But you just don't see that many off-road capable vehicles that are electric.
A big part of the reason behind that is the lack of range with electric vehicle batteries. That's all changing. Newcomer to the field of electric off-roaders, Volcon has created the Grunt—an electric off-road motorcycle that will be available next spring.
You'll also like:
Motoworks' Custom Suzuki GT380 Scores a High-Tech Redesign
Triumph's Bonneville Build-Off Winner is a War-Time Weapon
Harley-Davidson Unveils its First Ever e-Bike
The Grunt offers an amazing 100 miles of range off of a full charge, and even better, the battery can be swapped out on the go to increase the range even more. A full charge can be achieved off of a normal household outlet in just two hours. The battery holds enough juice to power the Grunt's 37 kW motor with 75 lb-ft of torque, and to get the bike up to a top speed of 60 miles per hour in just six seconds.
If you're concerned with taking an EV off-road, there's no need to be with the Grunt. This bike has an IP67 waterproof rating, so you can ford streams and—if Volcon is to be believed—even ride the Grunt underwater.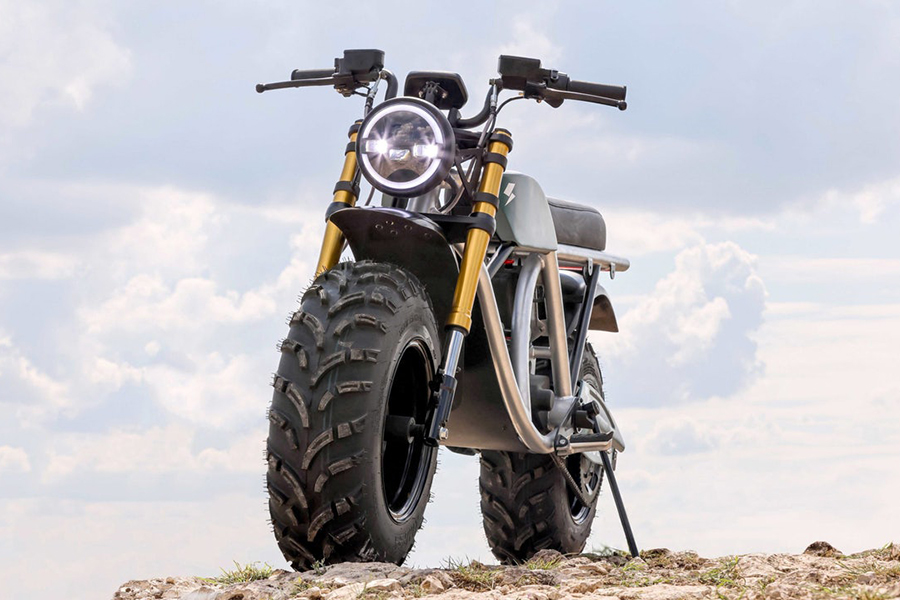 Making the Grunt even more appealing is the price. Volcon is offering the electric motorcycle for just USD$5,995. For that low price, you get three different ride modes to match up with wherever you're heading. The Grunt comes with an LED headlight and taillight, but no turn signals, so it's not exactly street legal. But that's not the intended purpose of this bike.
With 12 inches of ground clearance as well as front and rear suspension, and a small size designed for tighter handling, the Grunt is clearly meant for dusty trails and not paved highways. You can also outfit the Grunt with outdoor accessories like mounts for hunting and fishing equipment, racks, hitches, and more. Volcon is breaking new ground for electric vehicles with the Grunt—ground that can only be found in the backcountry.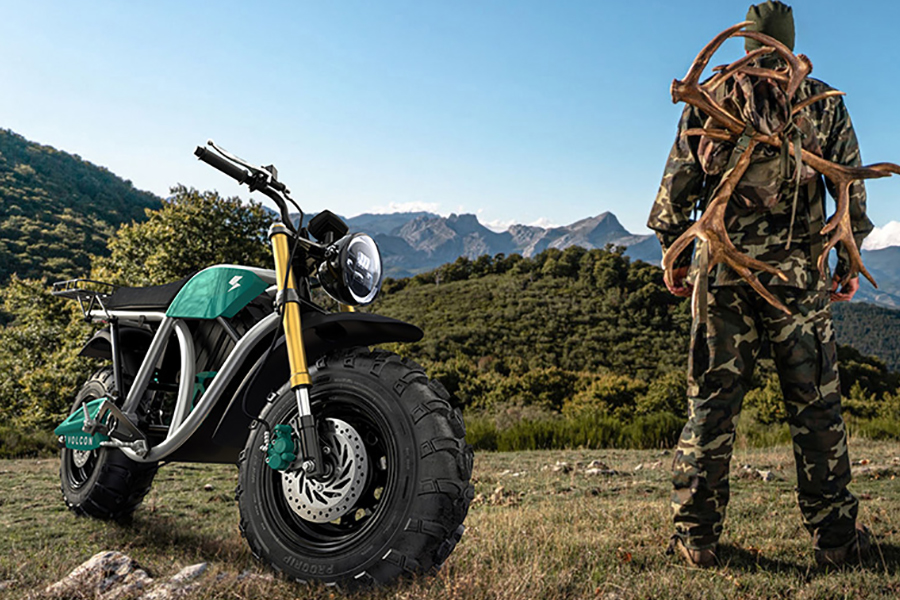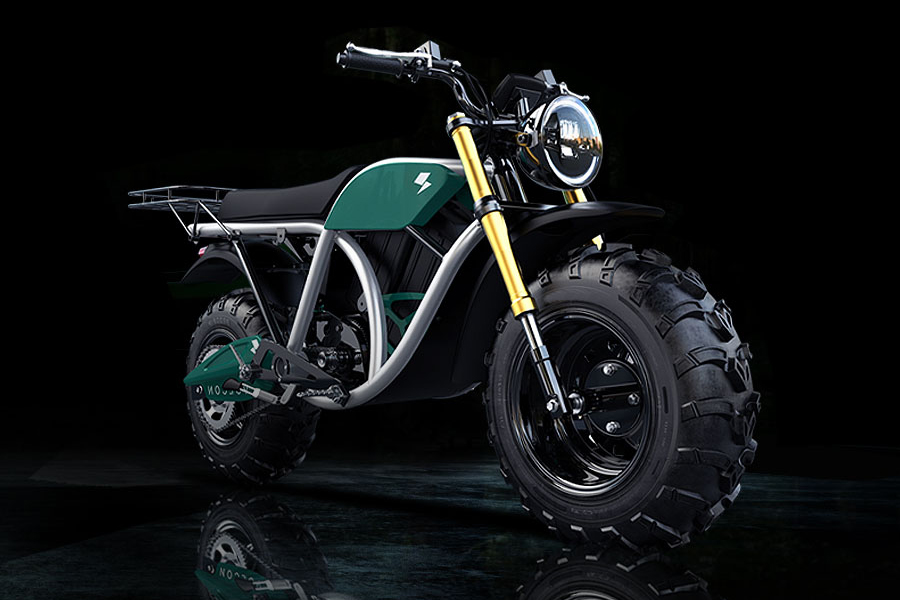 You'll also like:
Motoworks' Custom Suzuki GT380 Scores a High-Tech Redesign
Triumph's Bonneville Build-Off Winner is a War-Time Weapon
Harley-Davidson Unveils its First Ever e-Bike